Saturday 2.15.14 We laid low through the stormy weather and got a little laundry and blog posting done.
Sunday 2.16.14 We woke up and prepared the boat to leave. The fuel dock was an interesting experience. The stern line had to be extra long to reach the dock. There was a small fishing boat that pulled up next to us single handed and his stern swept into us and bumped our hull because he didn't have control of the boat. No damage was done, thank goodness.
After leaving Great Harbour, we headed North up and around the Cay and back east and south down the other side. We stopped just across from the cove at Lover's Beach.
All four of us took the dogs to shore at a beautiful white sandy beach and Leah and I were in shell heaven! There were so many unique shells there.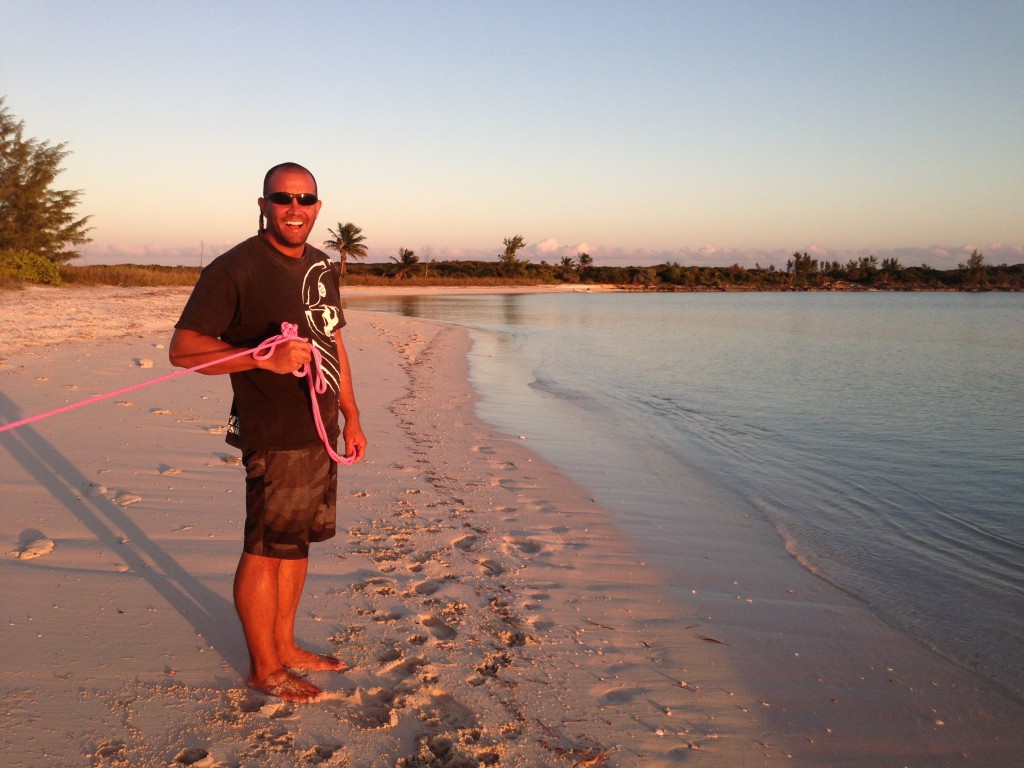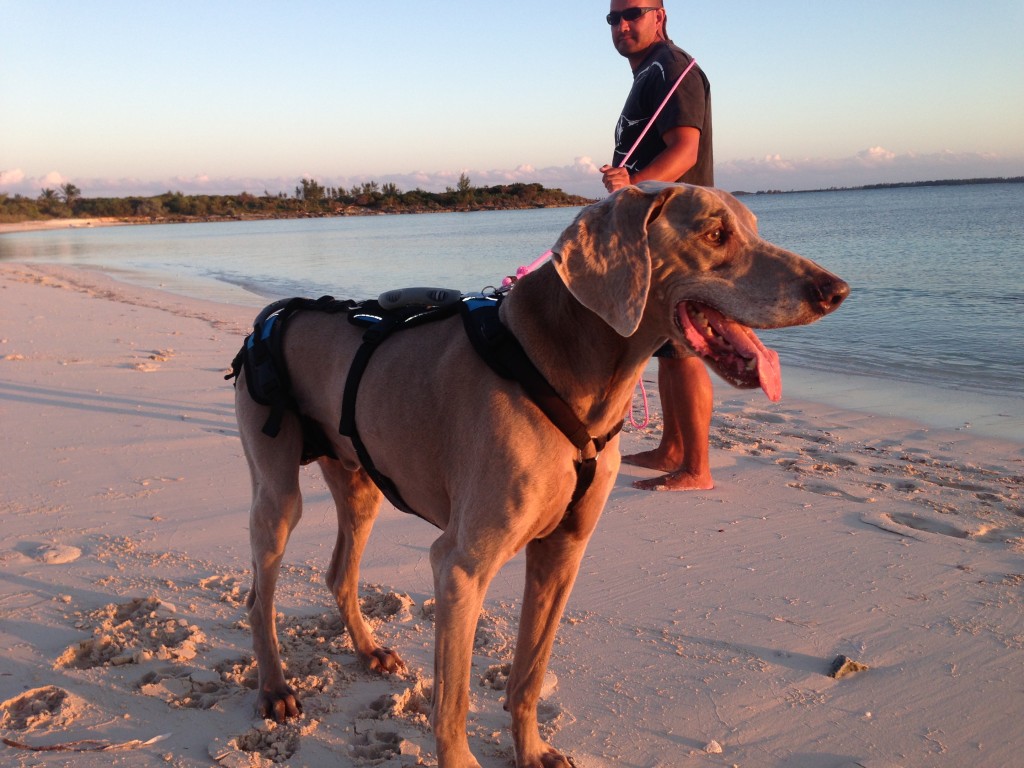 The dogs were happy to run on the beach and get some new smells. Gunner decided he was going to eat a bunch of sand. Crazy dog.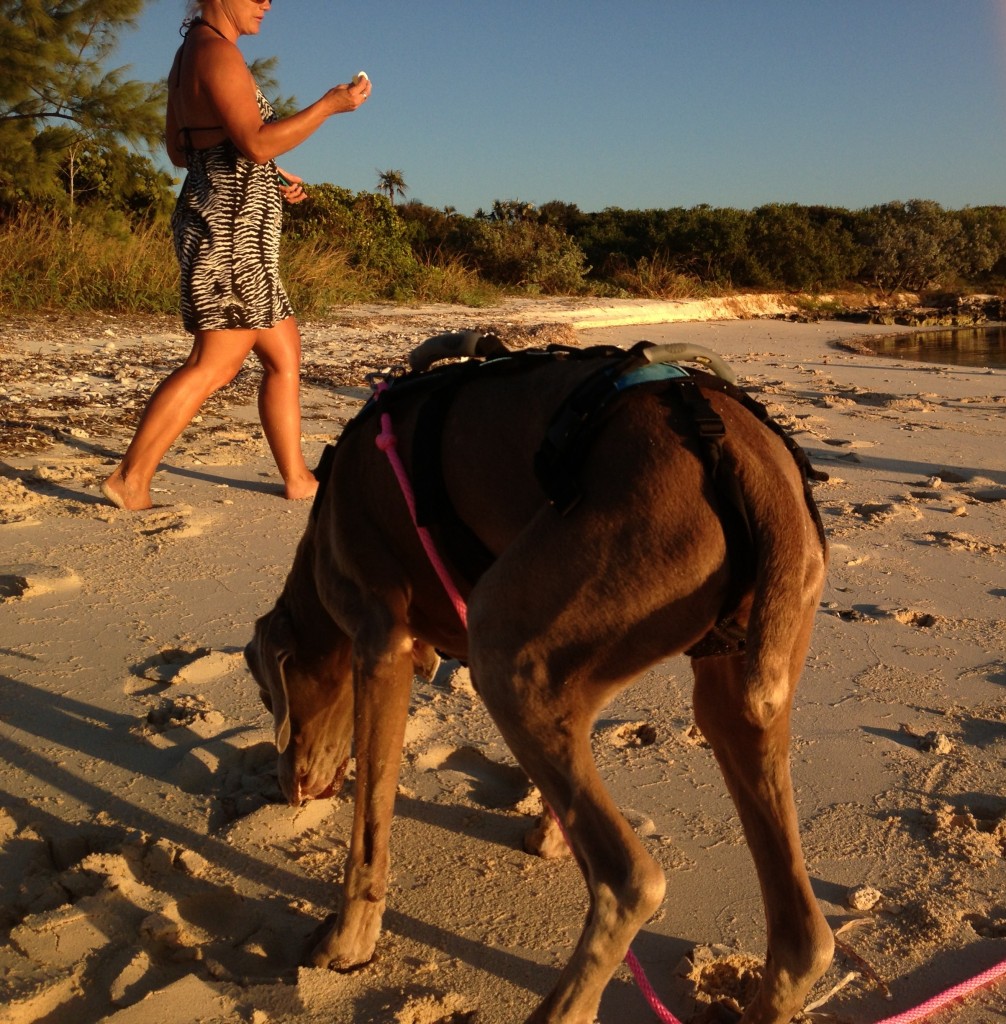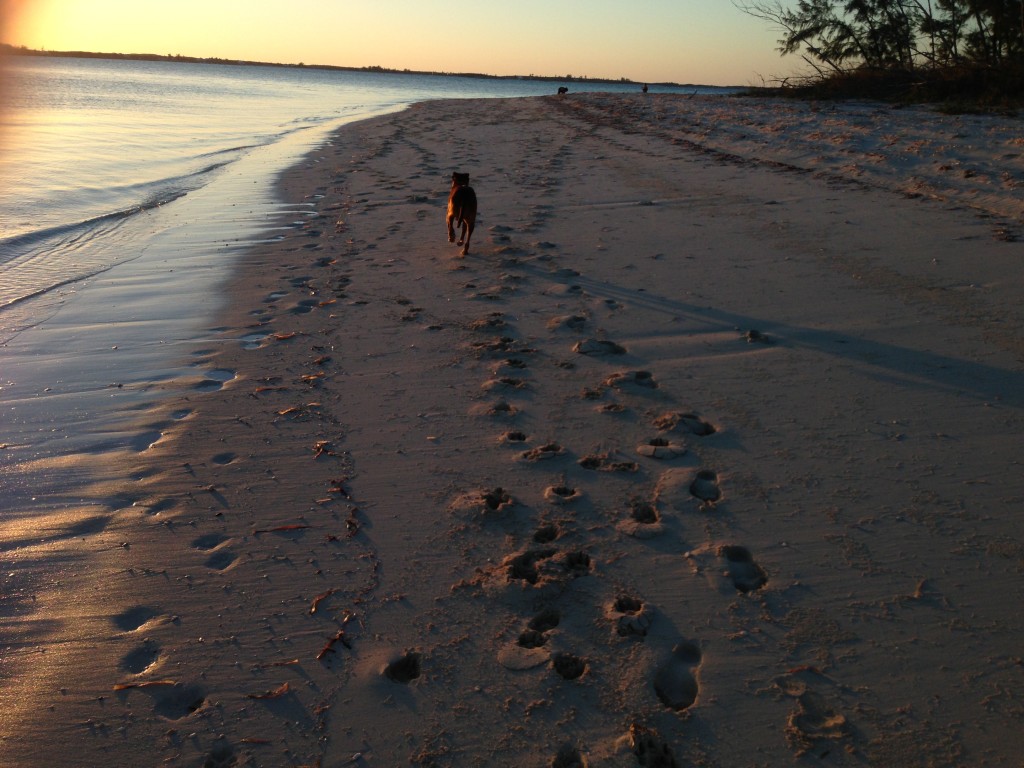 The sunset was spectacular. Our little slice of heaven.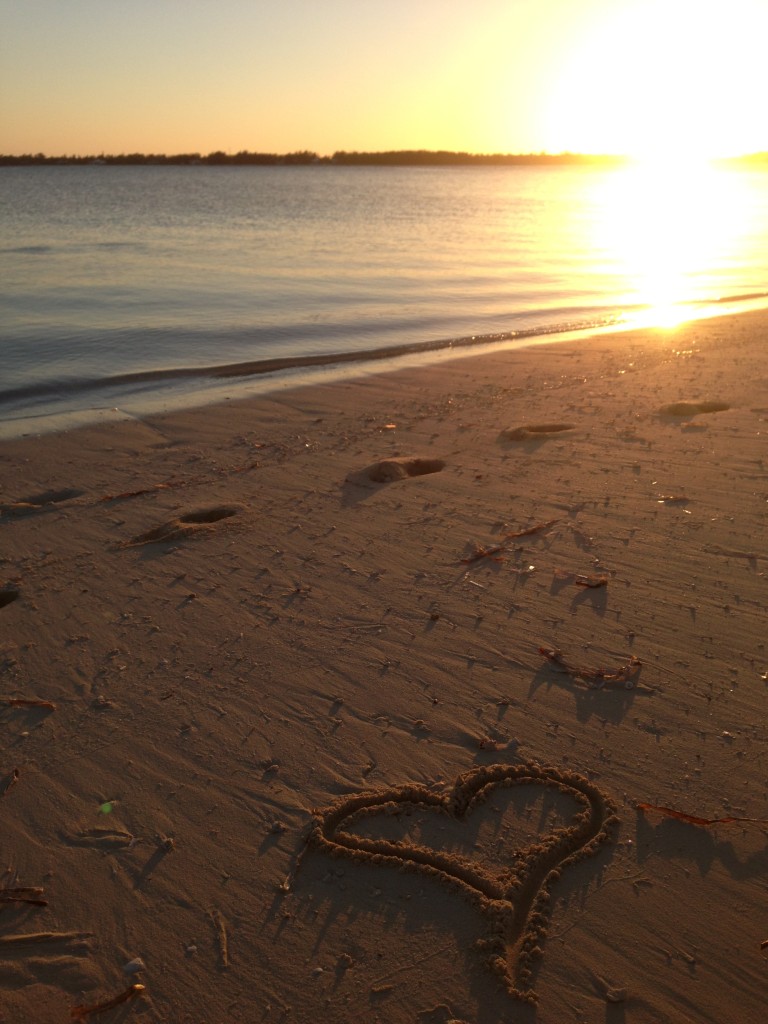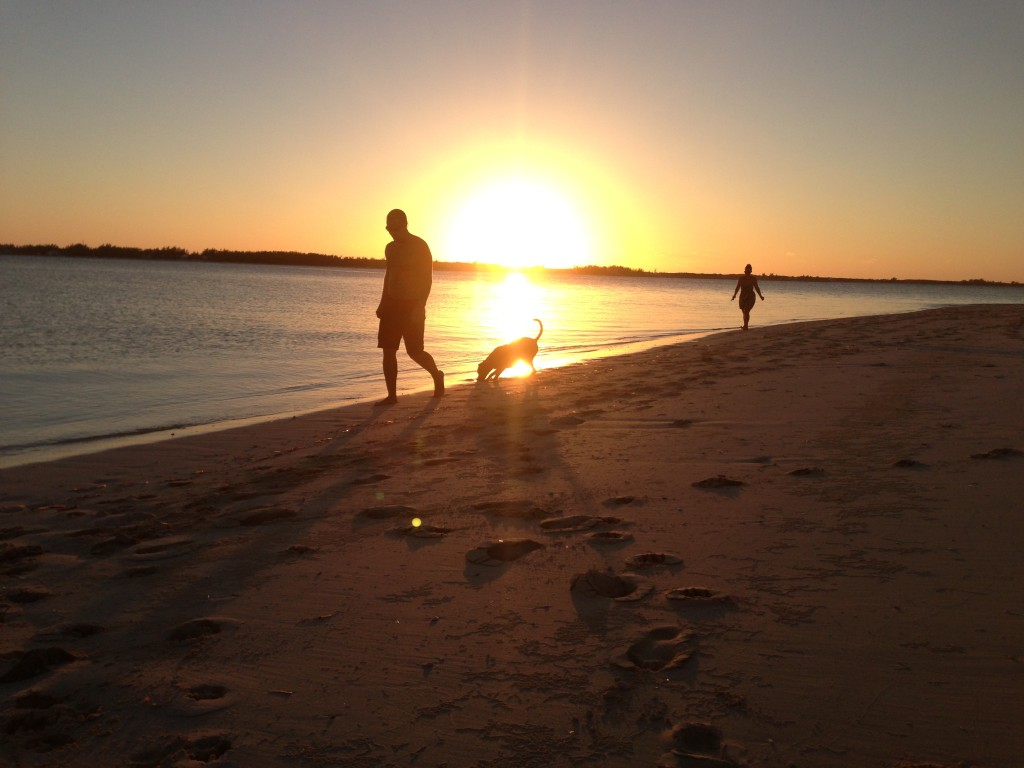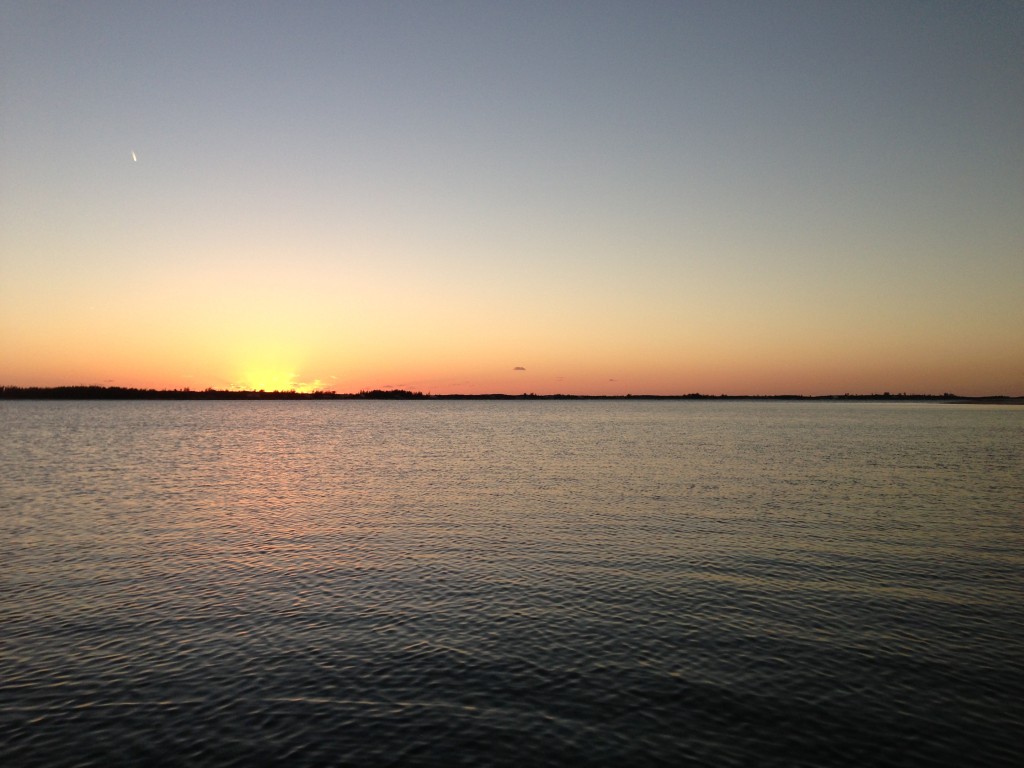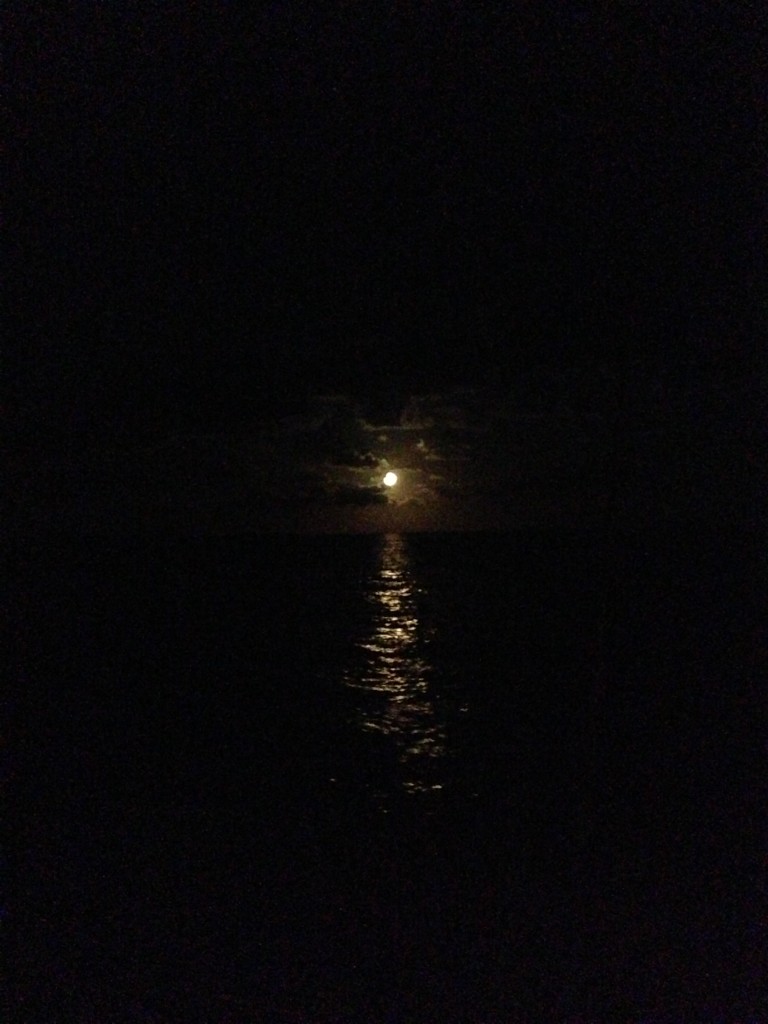 That night Gunner got real sick and threw up several times. His dinner that night was fish and rice so it really smelled bad as it went through the grate in the cockpit. I spent the whole night, literally until 6:30am, cleaning up puke over and over again. It wasn't exactly calm water either which made it worse. Peter tried to stay awake with me but his gag reflex kept him at a safe distance away.
Monday 2.17.14, totally sleep deprived, I went back to shell city to find a few more treasures and let the dogs go potty on land again. Gunner must have learned his lesson because he didn't even try to eat anymore sand.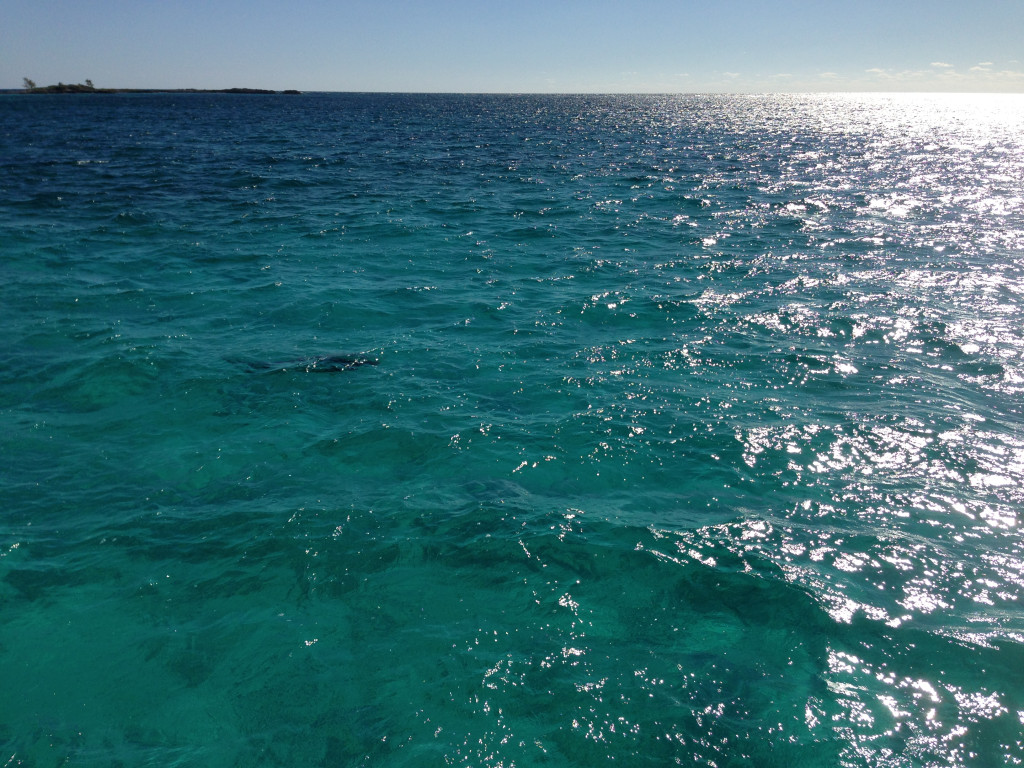 We saw some sort of reef shark checking out the boat. It wouldn't come quite close enough to figure out what kind it was.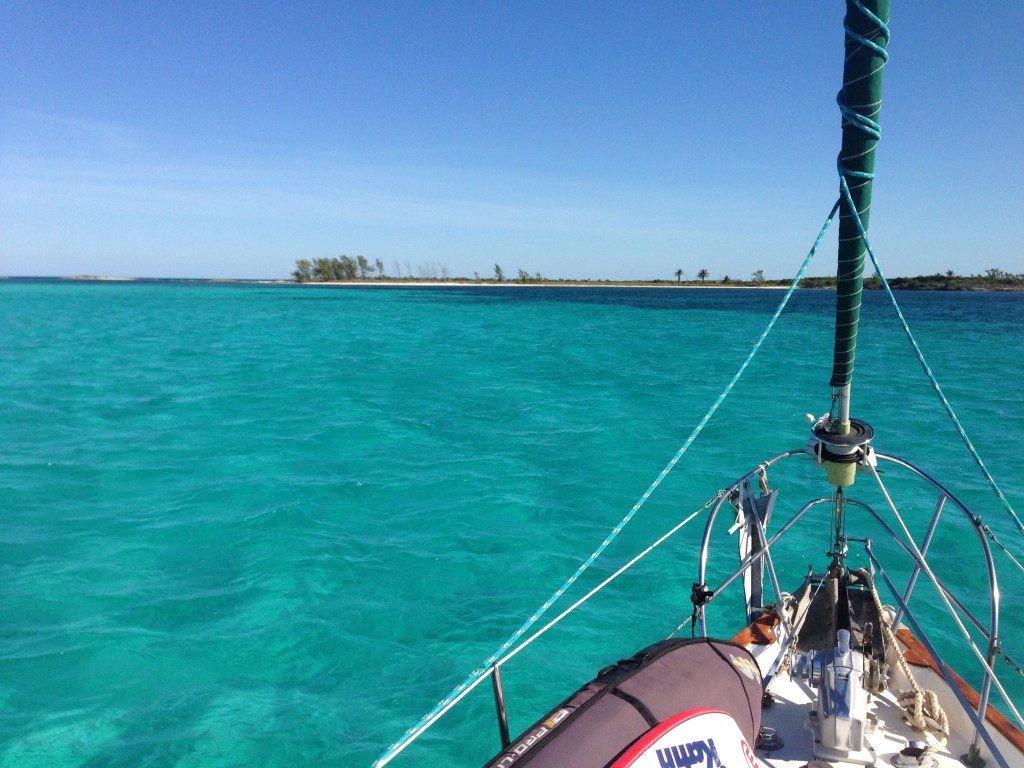 We enjoyed the morning with turquoise all around us.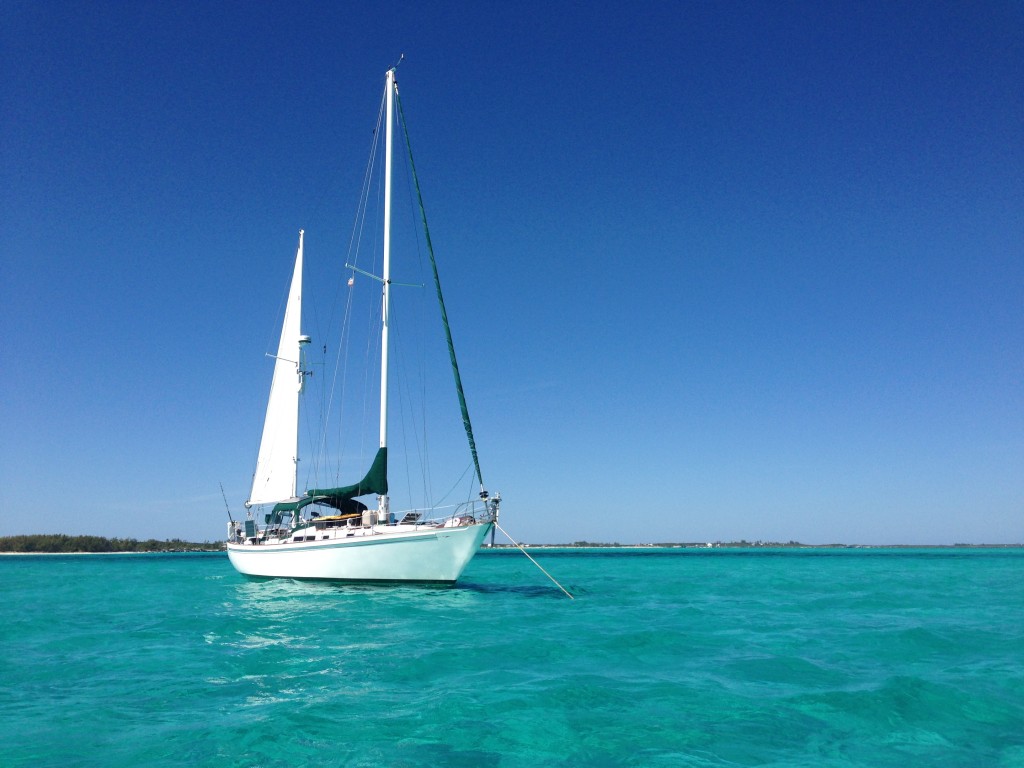 Pretty Pretty Bahamas…