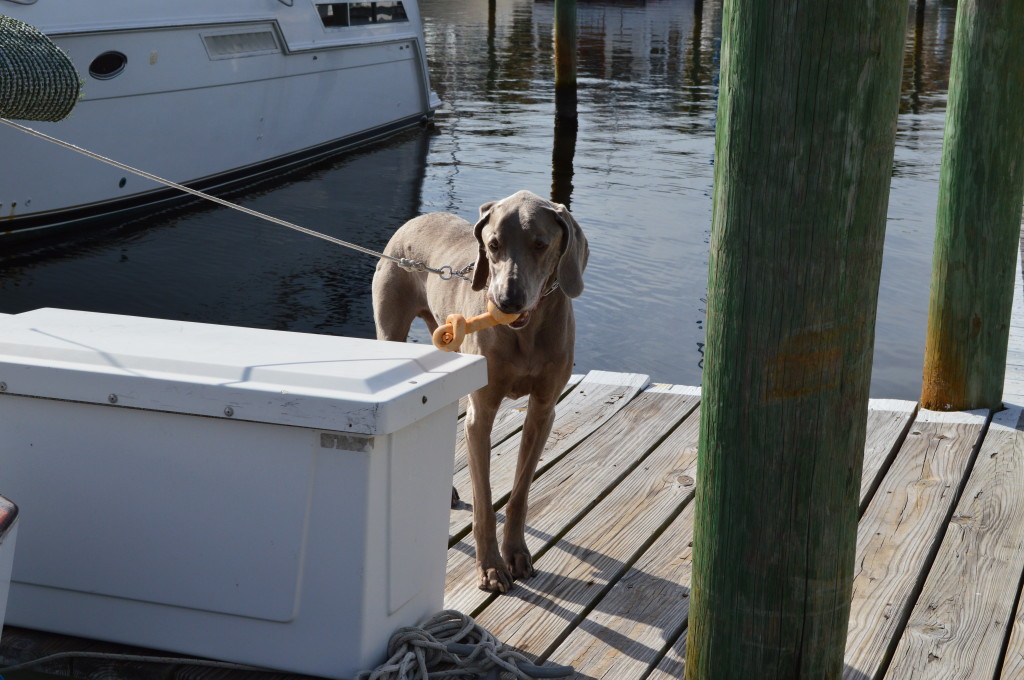 It's bath time once a month for our pups. I'm sure this will be happening much more frequently once they are swimming everyday in the salt water :) It just takes a little patience and a little love.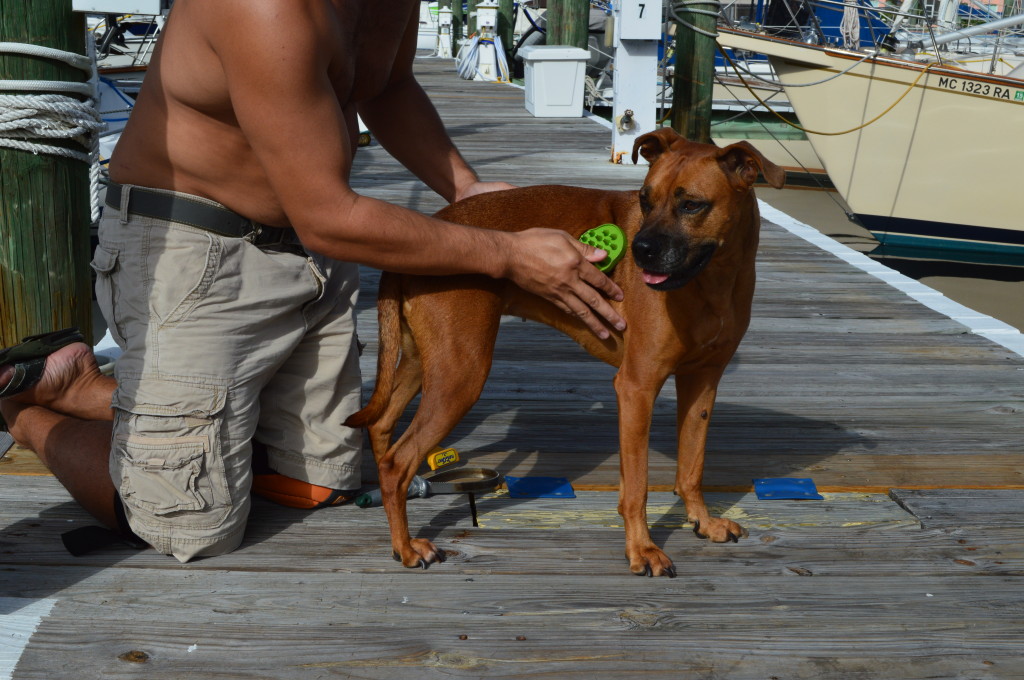 Both dogs got a good brushing from their daddy and Gunner gets a treat so he'll be good for the deshedding process. Its amazing how much they shed and this is not good when you're a liveaboard. If you're not careful, the dog hair will fall into the bilge and could clog up the pump. Although oblivious to it, we don't want the boat to start smelling like 'DOG' :)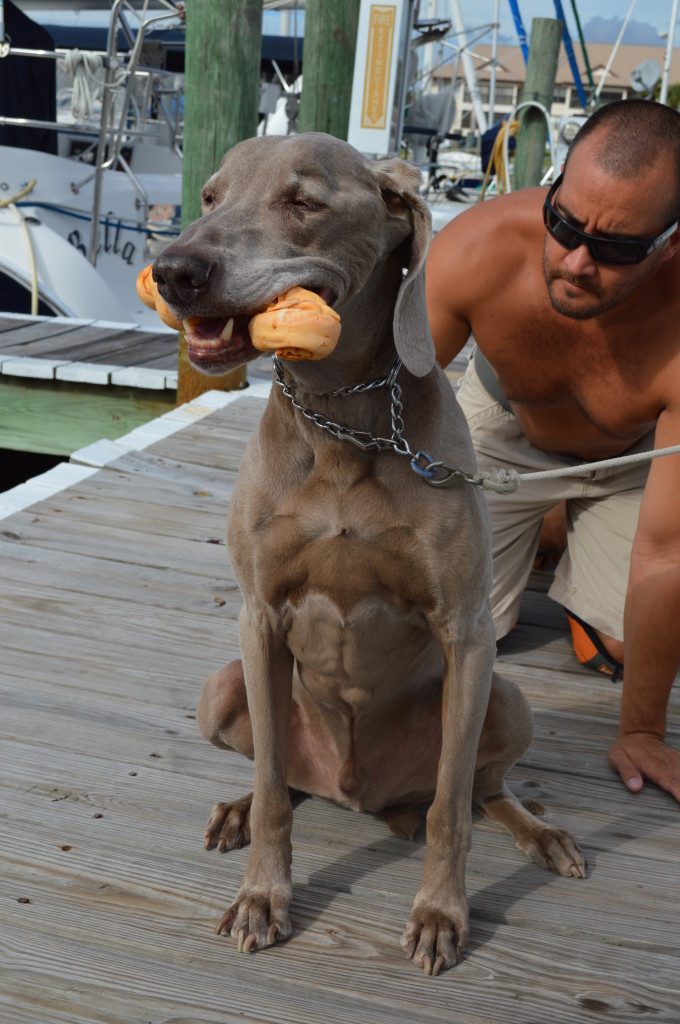 We try to pick a sunny and warm day so they dry quicker after bath time. As long as Gunner has a treat or toy to chew on he entertains himself while Betsy gets groomed.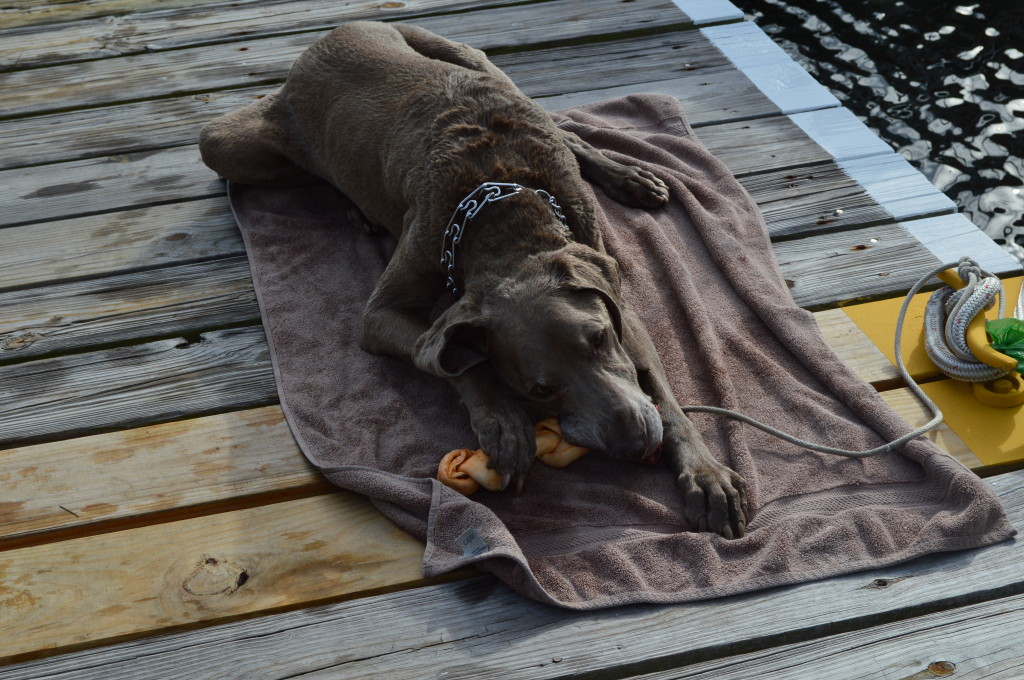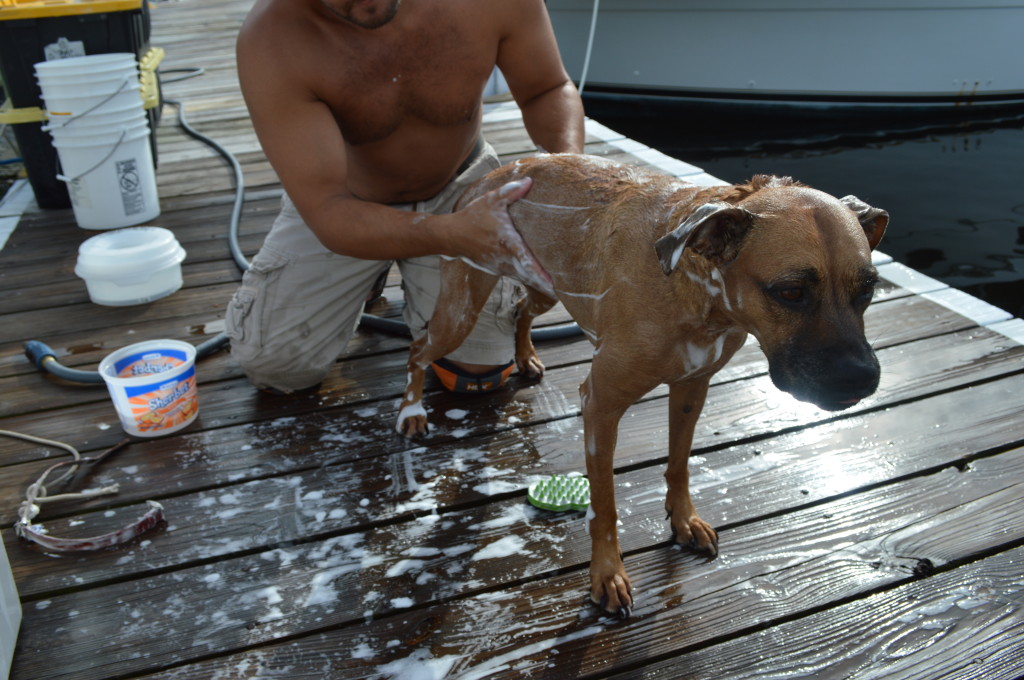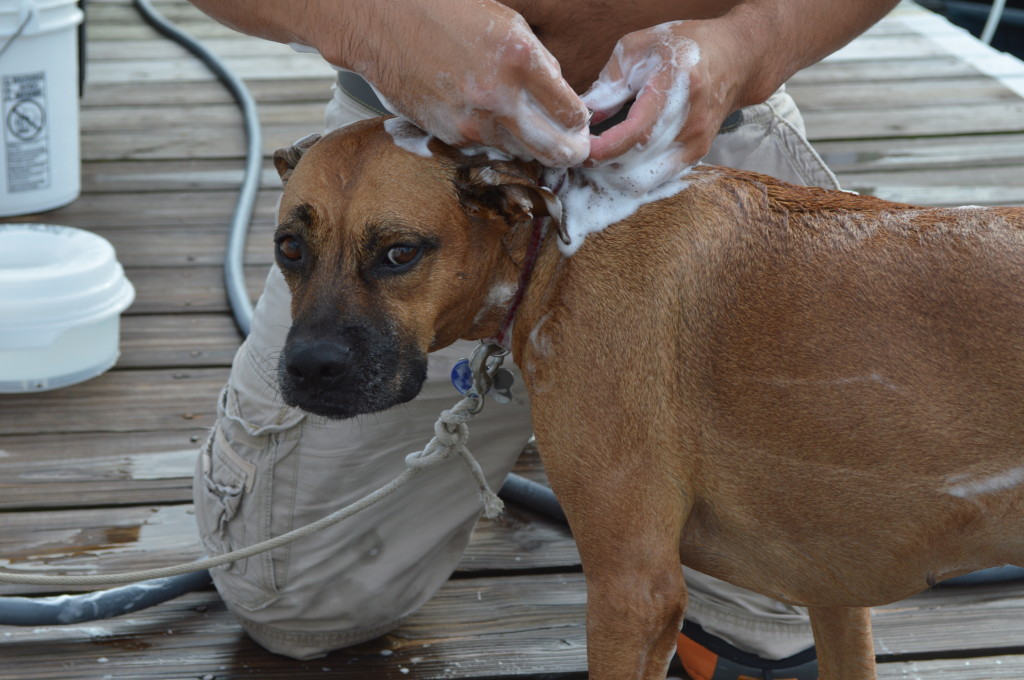 Every once in a while Gunner looks back to make sure the hose isn't coming his way again…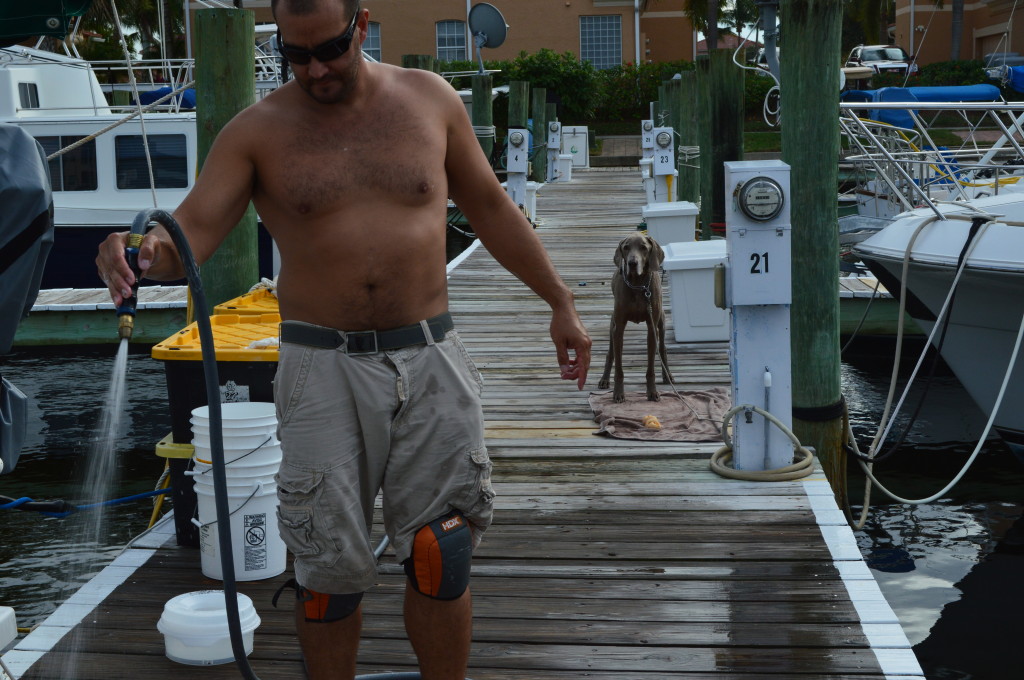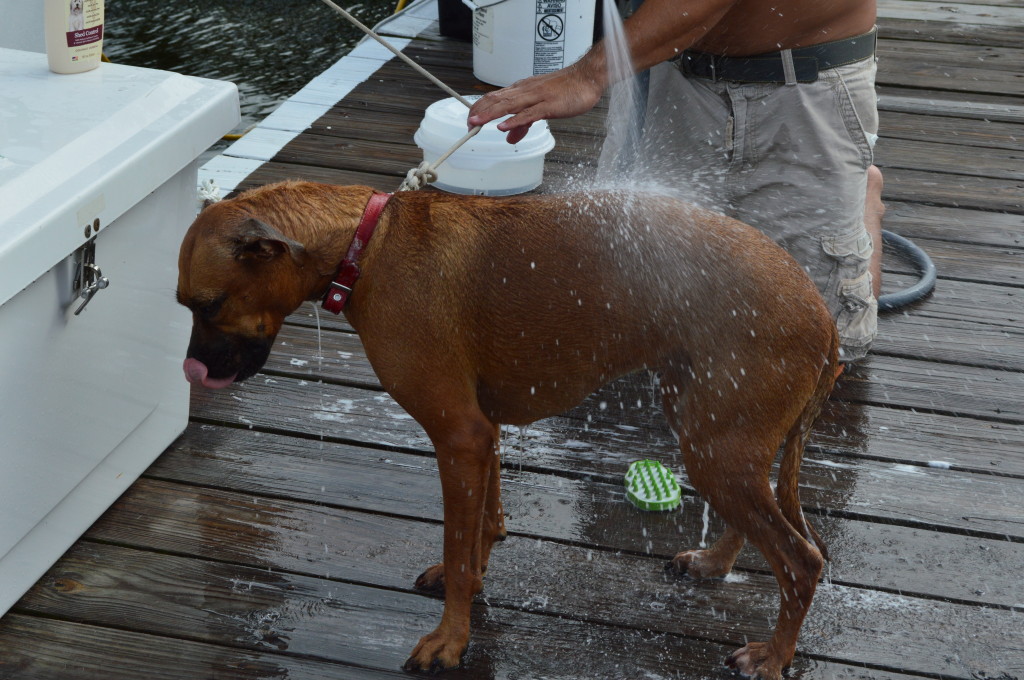 Then back to the bone :)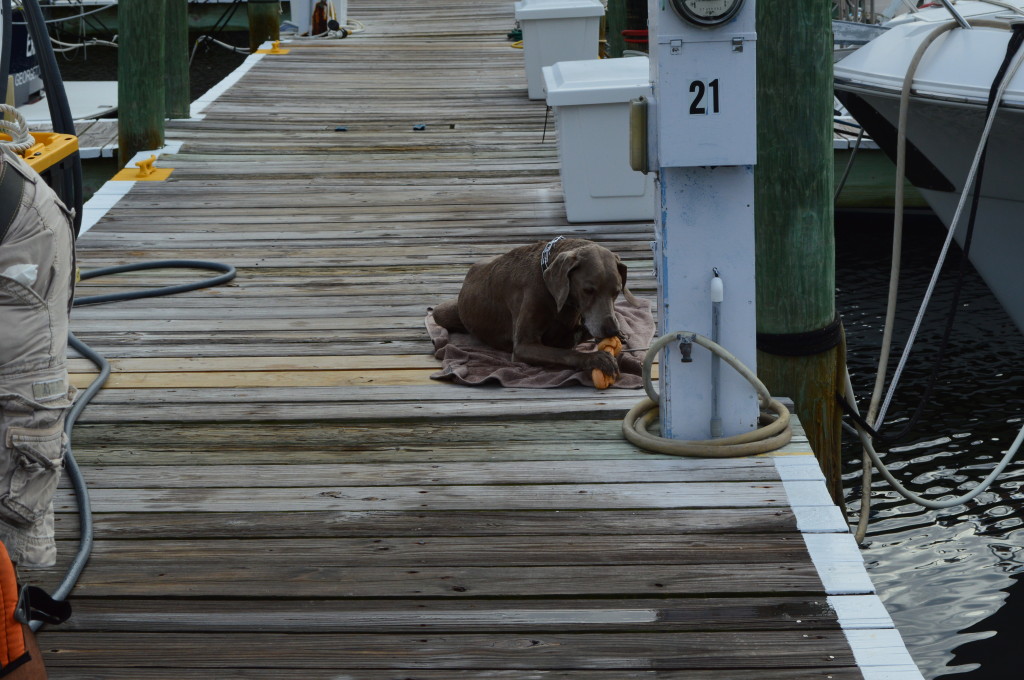 Betsy is pretty tolerant of the whole process. She knows that when she's all clean she gets to snuggle under the covers with her daddy! Spoiled girl.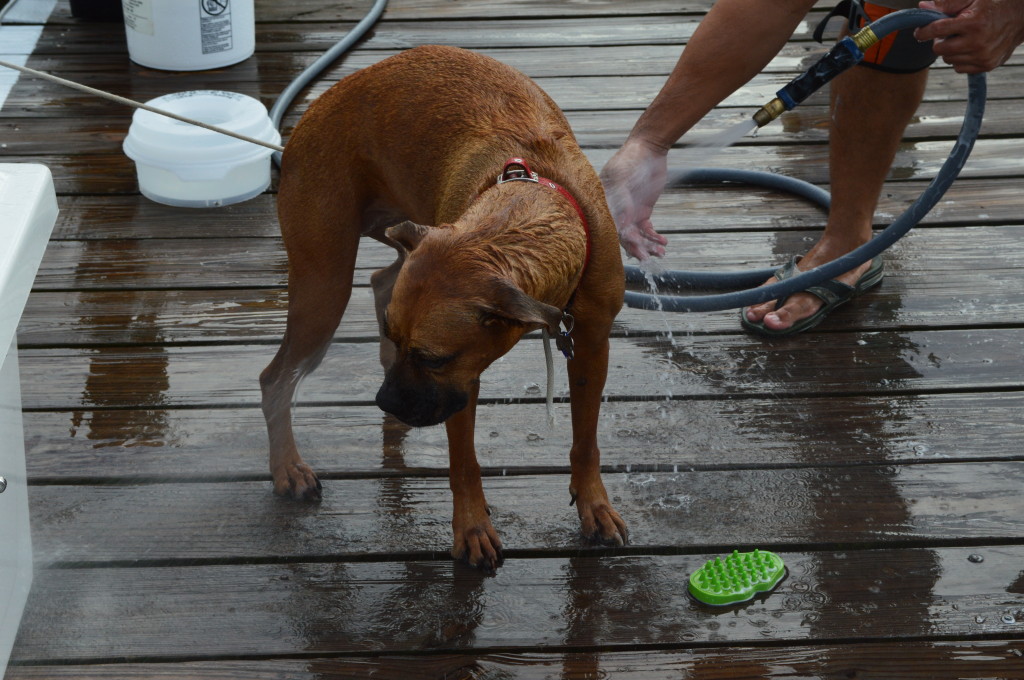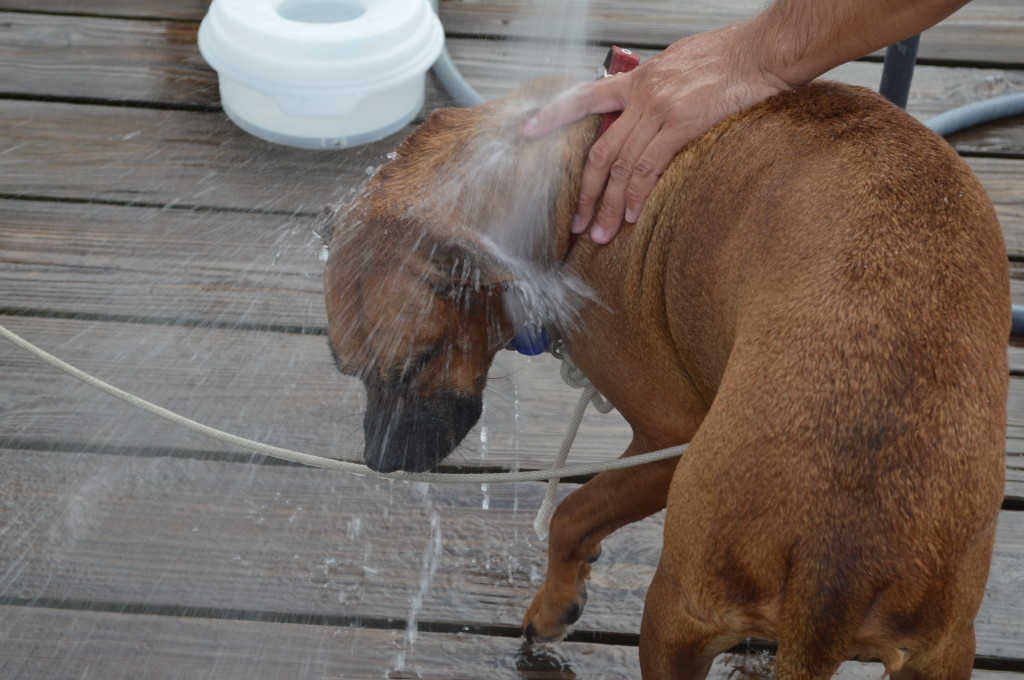 Both puppies get their nails trimmed and ears cleaned after their bath and Betsy gets real excited when we tell her she has "pretty nails" :)
Next bath time will be on the aft deck at anchor, place warm where the coconuts grow…