PRODUCTS AND SERVICES WE LOVE
Sailrite

Sailrite is a one-stop-shop for all DIY sewing projects!! We have just partnered with this outstanding company in preparation for many new improvement projects both inside and out.
I am in love with my new salon cushions and throw pillows! Betsy even has a brand new custom dog bed :) Stay tuned for details as we repair sails and protect our exterior equipment from UV damage with Sunbrella outdoor fabric. The Sailrite Ultrafeed LSZ-1 sewing machine makes it so easy and fun to create new things with the perfect fabric!
Mantus Anchors

Though we travel far and wide, most of our days are spent at anchor, not underway. It's imperative that we have the best ground tackle for all different types of bottom compositions and Mantus is the only brand we trust to keep us safe. We also know that down island, the squalls that roll through can pack a mean punch. If you don't trust your anchor, you can be in a scary situation in 3 seconds flat.
Thanks to Mantus, we have a brand new 65-lb beast of an anchor! We will now be able to sleep way better knowing we've got a Mantus keeping us safe. Only the best for Mary Christine! Look HERE to learn why we love our Mantus Anchor, and how it fared in a Category 5 direct hit hurricane!!
OtterBox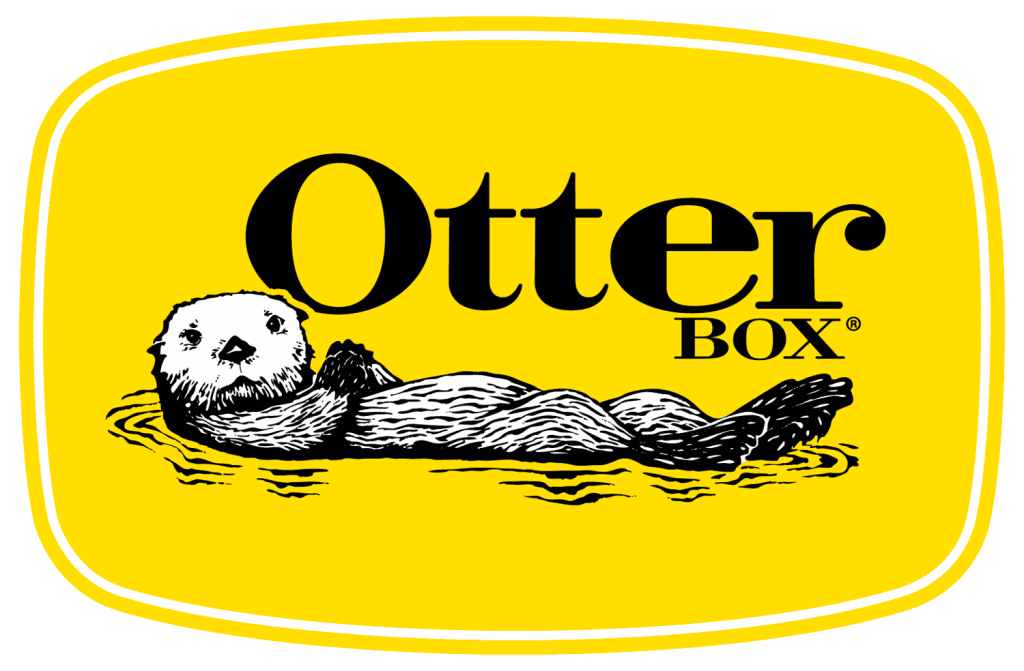 The Preserver series OtterBox case is SERIOUSLY WATERPROOF.  A MUST for living on a boat… Stay tuned for reviews of several OtterBox products and more info about this awesome company!
DryCase

Living on a boat means that we're gonna get wet. In the tropics, it rains frequently and we're pretty much outdoors all the time. We travel to and from shore by dinghy where the salt spray usually soaks everything we carry. I don't know how we got by the first two years without a waterproof backpack, but I could never seem to find one with high enough quality – until now!
Drycase makes some seriously awesome drybag backpacks with high quality straps and handles. We've already proven they are submersible – the perfect solution for keeping customs documents and electronics safe. We literally take them everywhere with us.
Drycase has partnered with us to offer our readers a special coupon code. Enter COCONUTS25 during checkout for 25% off at drycase.com
Education And More

We are proud to partner with this wonderful organization! Education & More is a non-profit that supports local families in Guatemala by offering Fair Trade products for sale as well as running programs to provide education and improve the living conditions of Guatemalan Fair Trade artisans and their families.
I particularly love their ethically sourced, hand woven, fair trade Fouta towels! They are lightweight, fast drying and simply gorgeous. These turkish towels take much less water to wash than regular bath towels or beach blankets. Turkish Towels are all the rage right now, and I can see why! Check out these 7 Reasons to Love Turkish Towels! 
Lavacore

When you're in the water as often as us, it makes sense to wear quality gear. Lavacore makes a longsleeved shirt called the Lavaskin which is perfect for the Caribbean waters of our backyard. Not only do we now have UPF50 sun protection, but these shirts prevent us from getting jellyfish stings. When Peter crawls in lobster holes, he is also protected from fire coral.
Most importantly, these shirts keep us warm. Even thought the water us usually 80-degrees, it can actually get cold if you are surfing, diving and snorkeling for long periods of time. Lavaskin shirts keep the warmth in underwater and wick away the sweat when we get out of the water. These aren't just your average rashguards… these shirts are the best technology you can get!
Luci Lights by MPOWERD

Inexpensive, inflatable, floating, waterproof and solar powered. How much better can it get for these little Luci Lights? We prefer the soft Luci Lux lights that are incredibly bright but don't produce a harsh bright light. They also offer fun colors, bright white, and even emergency flashing lights perfect for a ditch bag or emergency kit. You gotta try one!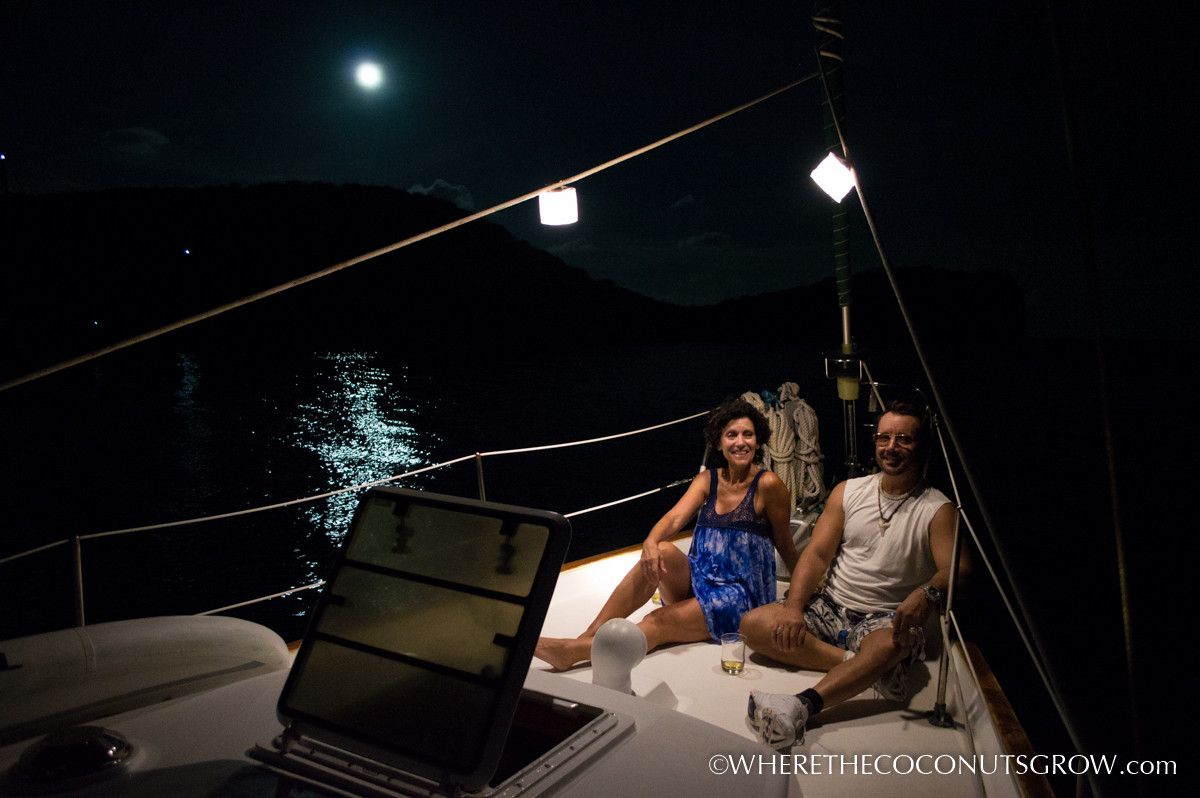 SailorBags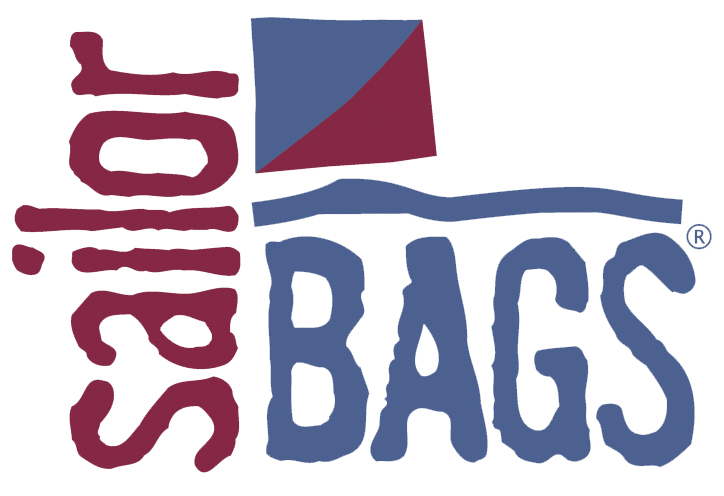 These bags have caught my eye for quite some time and I'm super excited to finally have one on order! Not only are they beautifully made with genuine Sailcloth, they come with a lifetime guarantee. Stay tuned for pictures and to learn which one we chose and why!
Maggie & Milly Nautical Accessories
These beautiful shackle bracelets are handmade by my friend Melody. I wear mine everyday. In fact, I never take it off! It brings a smile to my face and serves as a constant reminder of just how much I love living on the water :)
Making jewelry is one of Melody's many talents that help to refill her cruising fund. She's a liveaboard, like me, and a true inspiration to do whatever it takes to keep living the dream! Show her some love and order a few of her Maggie & Milly shackle bracelets!
*If you decide to purchase some of these, PLEASE use our affiliate link above. It will add some change into our cruising fund allowing us to stay in paradise a little longer :)
Tower Paddle Boards
Where The Coconuts Grow is sponsored by Tower Paddle Boards – A local San Diego company with a worldwide online store. We are proud to partner with this SUP manufacturer that you may have seen on ABC's Shark Tank. They are based out of our hometown in sunny southern California and we are happy to show some San Diego LOVE!
We were so excited to find Tower's iSUPs, we got TWO!! The Adventurer 9'10" iSUP can hold up to 300lbs so strapping some gear on top with a Safari Pak or bringing a dog with us isn't a problem. They are very rigid but they are also inflatable. The best part is that they roll up. While Peter's SIX surfboards take up a ton of our precious storage, these iSUPs roll up easily.
Here is what we purchased: iSUP Package – 6″ Adventurer – $699.00 The package comes with the pump and an adjustable paddle. While we purchased the board only, not the package, we still recommend getting the package if you want to be ready to paddle right out of the box. We had a pump with the same attachment fitting as Tower's and at the time Tower didn't have the paddles we wanted. They have since added some pretty awesome paddles to their inventory.
Click here to read about our first adventure on the paddleboards in the Bahamas and click >>here<< to read why we think the Tower iSUP is the best SUP for a liveaboard sailboat!
AudioFlood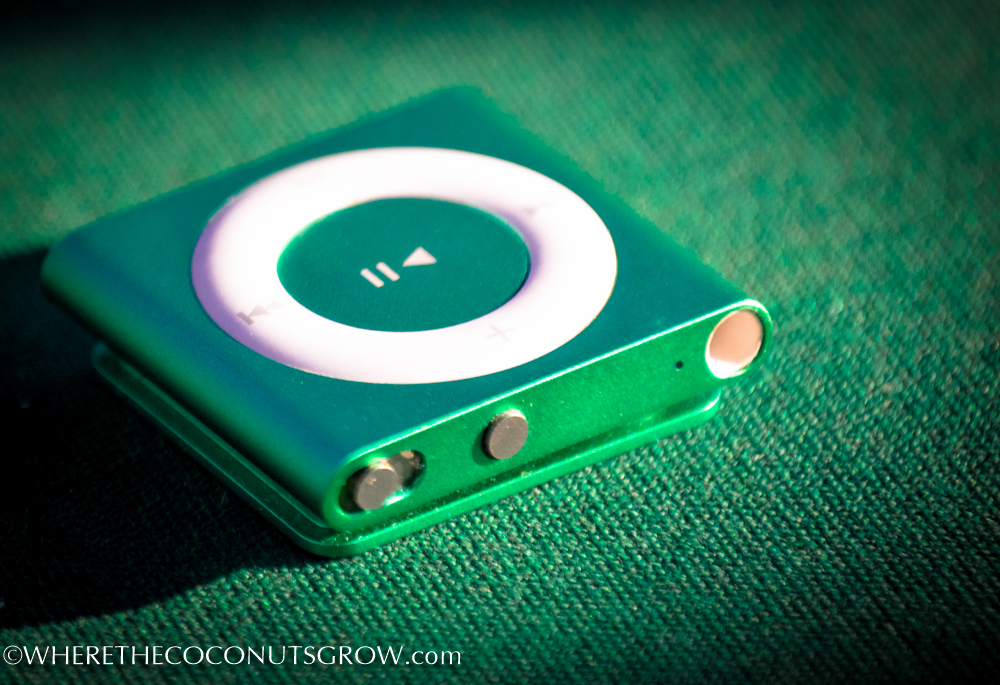 We were contacted by AudioFlood to try out two of their super cool Waterproof iPod Shuffles!! During our first year out cruising, we've put these extreme devices to the test.  Check out our Pro's and Con's.
*If you decide to purchase some of these, PLEASE use our affiliate link above. It will add some change into our cruising fund allowing us to stay in paradise a little longer :)
The Gripstic

We saw these at the Ft Lauderdale Boat Show 2013. After watching a demo of a person standing on top of a plastic bag puffed up with air that had been sealed with a Gripstic, we were hooked!! They come in all different sizes and really do provide an air tight/water tight/bug tight seal on food products in plastic bags. They have since become a staple in our everyday lives. Things like cereal and chips can stay in their original packaging yet still be sealed to keep the moisture out. Check back soon for a link to a blog post about these indestructible sealers!!
*If you decide to purchase some of these, PLEASE use our affiliate link above. It will add some change into our cruising fund allowing us to stay in paradise a little longer :)
** FOR PREGNANCY, PARENTS, BABIES & KIDS **
Now that our family is growing, I'm SO excited to have found these awesome brands!! We highly recommend considering these items – you'll thank us later!
OvaCue

When Peter and I decided we were ready to grow our little family, I discovered the OvaCue Fertility Monitor. Not only was it the perfect solution for us to plan a pregnancy, but I'll also be able to use it as a chemical-free birth control option for pregnancy avoidance in the future! The long term functionality and wifi-free capabilities have already proven to be invaluable, especially while living on our boat in the Caribbean.
Hypnobabies

I'm all about having a natural and normal birth, the way nature intended. This program is teaching me everything I need to know about how to achieve a joyful, relaxed and PAIN FREE experience through their complete Home Study course. I am absolutely addicted now! I practice daily and I'm getting more and more excited as the days go on. Learn more HERE. Stay tuned to see my results in June!
*If you decide to purchase some of these, PLEASE use our affiliate link above. It will add some change into our cruising fund allowing us to stay in paradise a little longer :)
LILLEbaby

I did a lot of research on baby carriers while carefully selecting items for my Baby Registry. Since we live on our boat, I knew it would be absolutely essential to have a proper carrier (or two) that would accommodate infant sizing as well as last up until the toddler ages. LILLEbaby is a newer company and I was blown away at their SIX different carrying positions for the standard soft-structured carriers, different material options, carrier styles, and an enormous amount of adorable prints to choose from. I absolutely CANNOT WAIT to start using my LILLEs!
*If you decide to purchase some of these, PLEASE use our affiliate link above. It will add some change into our cruising fund allowing us to stay in paradise a little longer :)
Lulujo Baby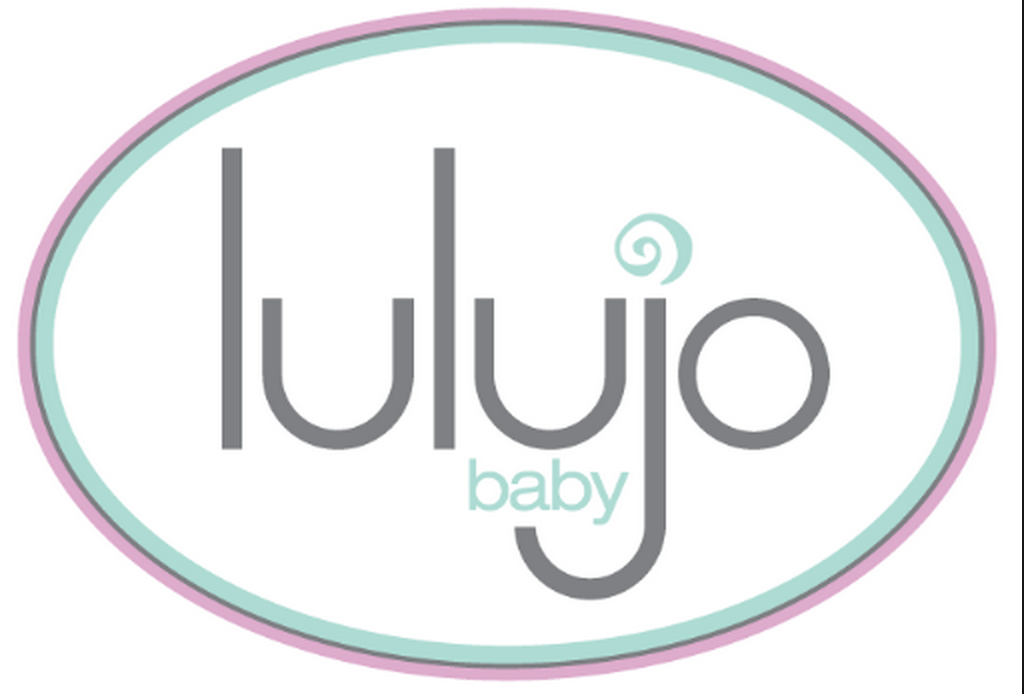 Also while carefully selecting items for my Baby Registry. I absolutely fell in love with Lulujo Baby. They carry an amazing line of super soft cotton muslin swaddle blankets, Turkish towels, and more. It was so hard to decide on my favorite prints – I want them all! Their products are so versatile and I know we'll be using them on a daily basis, whether we use them as bath towels, beach towels, play mats, shade blankets, swaddle blankets, drool cloths, spit up wipes, comforting childhood blankets, changing pads, and more. Stay tuned for some incredibly cute baby pics wrapped in Lulujo Love!
Cloth Diapers
Boy oh boy, I had no idea how much I would become completely obsessed with cloth diapering!!! Some people think I'm nuts but they really are so much better for the environment, for my baby, and for my wallet! I had the opportunity to test out 8 different brands over a long period of time. If you're curious about cloth diapering (or nappies as some of you call it in other parts of the world) then definitely check out my post!
** FOR PETS **
There are some really awesome products out there that have made having dogs on board so much easier. We highly recommend considering these items – you'll thank us later!
The Honest Kitchen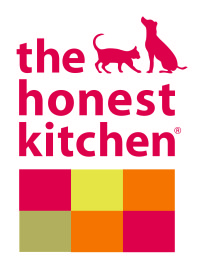 We're incredibly excited to share with you that we were accepted into the Ambassador Program for The Honest Kitchen! This awesome company provides all natural human grade dog food and cat food products using dehydrated whole foods. Not only is this a safe and healthy choice of pet food, it's a great space saving solution for boats and tiny houses as well!
As Ambassadors, we are able to provide a personalized link which will automatically apply a promo code to your online cart for a FREE sample pack . Just follow the instructions in our article >>here<<.
Using this link gives you a no-strings-attached, risk-free opportunity to try THK and using this link will also award our account with points which we can redeem for dog food for Betsy! As a result, hopefully you'll come to see the value in this awesome company and decide to make the switch for your own furry children as well as educating others about THK in the future.
You can read more about why we love The Honest Kitchen >>here<<.
Help'EmUp Harness by Blue Dog Designs
This is BY FAR the coolest dog product we've ever seen!!! Gunner was getting very old and his back legs just didn't work like they used to. He had trouble getting up stairs and he didn't have enough strength to jump up on the bed by himself anymore. At 75 lbs it almost threw my back out trying to lift him up into the car, onto the bed and now on and off the boat.
Lucky for us we stumbled upon this awesome harness with a patented HIP LIFT giving us not one but two handles placed in just the right location to pick up Gunner's back end when his front end had already started the motions. These harnesses are a little on the pricey side but let me tell you… it's worth EVERY PENNY. We got a second harness for Betsy even though she has no problem jumping around the boat but its just such a relief to know we have a safe and comfortable harness to grab her by if she were to jump into the water without us.  Please take a look at these 8 reasons we LOVE the Help Em Up Harness!
Gamma2

We searched high and low for air tight/water tight/bug tight containers for our dog food. We searched even harder for containers that would fit in the odd shaped storage areas we have on the boat. We are honored to partner with Gamma2 – our very first sponsor. Be sure to read our post on how perfect these SoftStore 30 containers are for living on a boat. There's lots of pictures too!
*If you decide to purchase some of these, PLEASE use our affiliate link above. It will add some change into our cruising fund allowing us to stay in paradise a little longer :)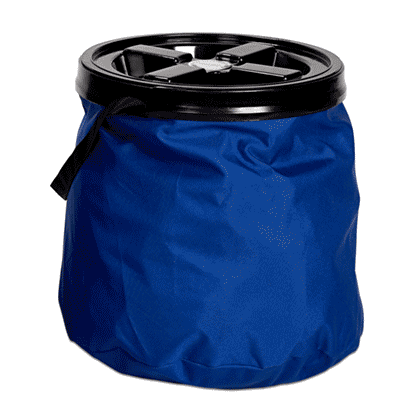 Buddy Bowl by Great American Spillproof Products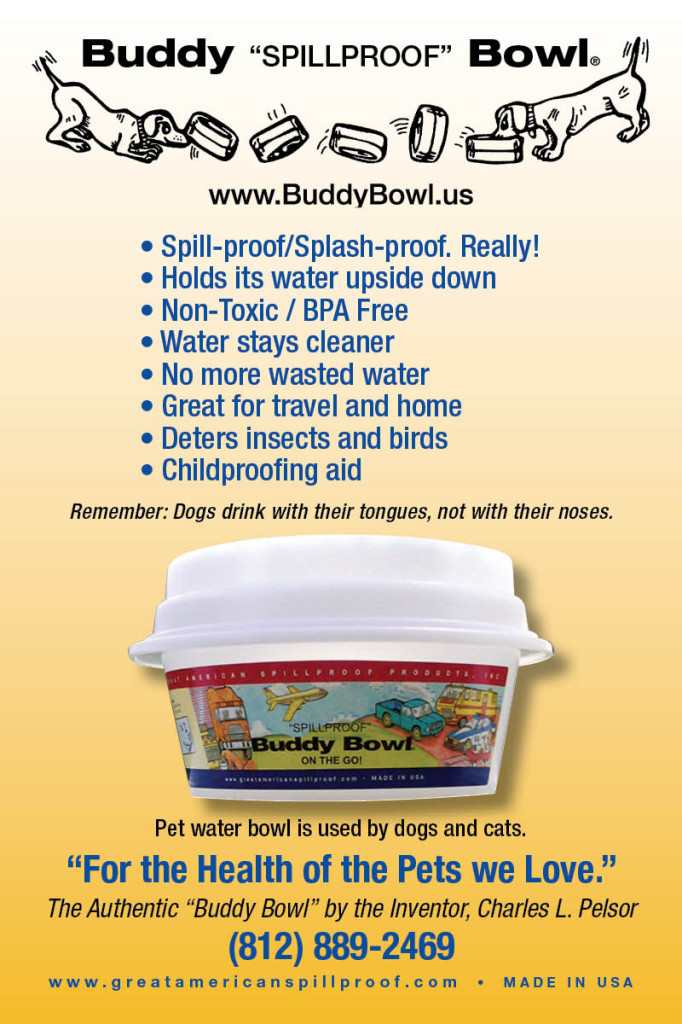 Great American Spillproof Products has sponsored our adventures by providing us with two (2) 64 oz TOTALLY SPILLPROOF Buddy Bowls for Gunner and Betsy!! These are totally essential for every day use while anchored up and especially while we are under way. Keeping water available for our pooches is so important when dogs are aboard and it is so great to have water available for them no matter how much the boat is heeled over. Its a totally unique design. Buddy Bowl Rocks!! Check out our post to see more pictures and learn how these work on a boat.
If you're interested in ordering one of these, the online store on the BuddyBowl website is down at the moment. Simply send an email to cree@greatamericanspillproof.com to place an order!
Kyjen Company, Inc.

Kyjen generously sponsored us by providing two Outward Hound life jackets for Betsy and Gunner. They fit great over their HelpEmUp Harnesses that they wear all the time and most importantly they provide so much peace of mind for us at night or when we are on a major crossing in uncomfortable seas. Anything can happen, especially when we have to take one of the dogs out on deck to go potty during a 24hour crossing. The dogs don't mind having them on which is very important too. When our lifejackets go on, so do the Outward Hound life jackets :) Check out our blog post on why we chose the Kyjen brand!!
*If you decide to purchase one of these, PLEASE use our affiliate link above. It will add some change into our cruising fund allowing us to stay in paradise a little longer :)
Softlines, Inc.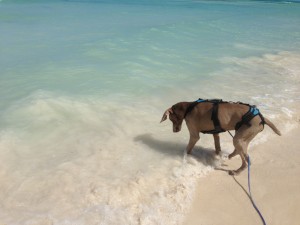 Check out these Dog Leashes for Beaches from Softlines, Inc.! We were sponsored by this company when they provided us with two extra long floating leashes for Betsy and Gunner! The hardware is made of stainless steel to stand up to the harsh salt water and the leash itself floats behind them as they swim. They come in all colors and lengths but we chose 20′ so the dogs have some length to play around with. To top it off, they offer custom labeling so each one has Betsy and Gunner's names on them with our website listed :) Blog post and pics are now up on the website.
IN CASE YOU WERE WONDERING… We are PROUD to share these awesome products and services with our readers. There are so many different solutions out there for everything we could possibly need, but these are the solutions that work for us.
We gladly accept discounts or samples when a company feels generous enough to support our cause. In return we support the manufacturer or local service by sharing their links and writing about our experience with them. We only seek out sponsorship and affiliate programs from products and services we actually WANT to use and likewise only accept offers for products or services that we WILL use. We are not paid for any reviews we write or feedback we provide. We simply like to spread the word and share great experiences we have had that could also bring joy to others.
**If you're in the market for any of our favorite products, please consider using one of our Amazon Affiliate links. Just access Amazon by clicking through from the Amazon button on the bottom of our website first. Any subsequent products you search for on Amazon's website during that same internet session will help us out when you complete your purchase. It's no additional cost to you and sends a small percentage of the sale to us keeping us afloat for just a little longer. We appreciate your support!