CREW
PETER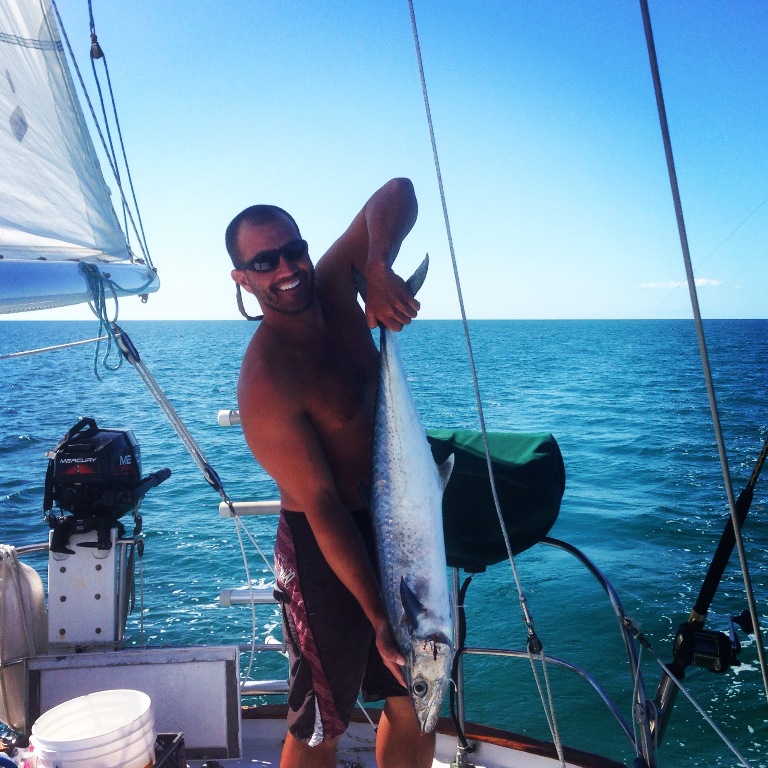 Captain Pete is from San Diego, CA and has been surfing and fishing since he was a little boy. He has skippered fishing boats out of Ensenada, Baja and San Diego, CA and has experience in real estate and the restaurant industry. Peter has traveled extensively to Oahu, Maui, Panama, Nicaragua, Guatemala, Costa Rica, Mainland Mexico, all of Baja California, Canary Islands, Spain, Indonesia (Bali, Java, Timor).
Born to be on the water, he knew he would one day live on a boat and travel to far off lands surfing and fishing every day. Although he began this adventure with little sailing experience, Peter is a quick learner and had no trouble obtaining his U.S.C.G. Master 100 Ton Captain's License with endorsements for Auxiliary Sail, Commercial Towing, STCW and BVI Boatmaster License.
JODY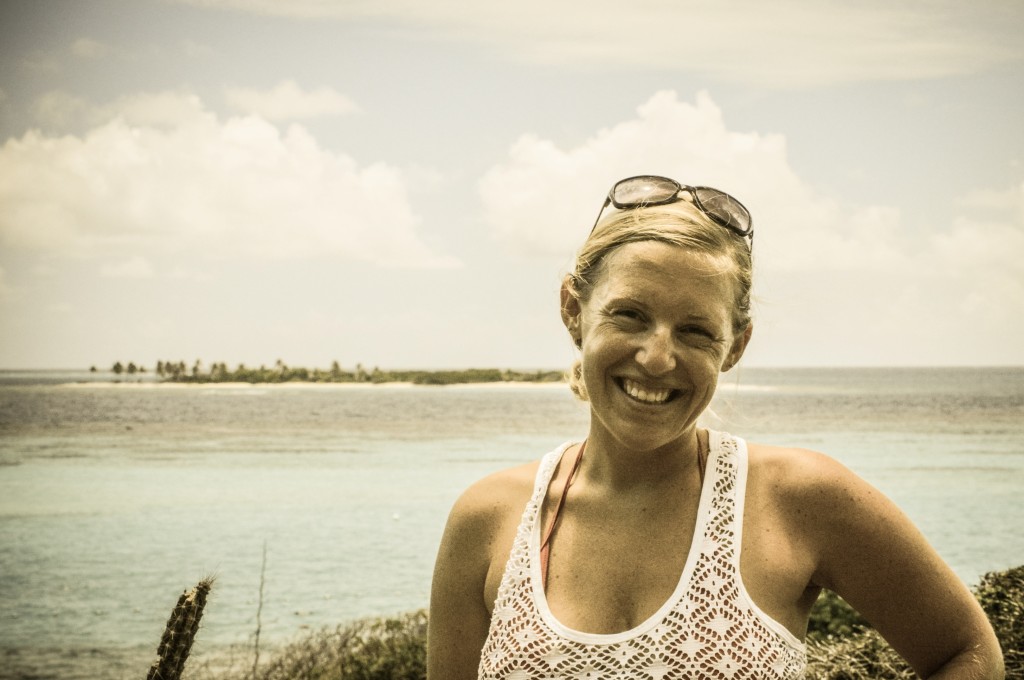 First Mate, The Boss.
Jody is originally from Washington State, living in Bellevue, Issaquah, Bellingham and Blaine. Fate brought her down to Orange County, CA, and then San Diego, CA where she met Peter in April of 2011. She was more than ready to leave the rat race of the corporate world behind and pursue a passion for adventure and the tropics. For Jody, its a lifestyle change, not just a change of scenery.
"A place for everything and everything in its place" – OCD tendancies sometimes get the best of her. Back on land it was more hassle than it was worth, but now that she lives on a boat its the best annoying habit ever! Ship Shape isn't just about being clean, its about safety and efficiency as well. Jody is LOVING all the tips and tricks she has learned from her own experience as well as other cruising blogs about how to make life easier on a boat. She also began with zero sailing experience, but just a few times of cutting the engine and catching wind in the sails had her hooked!!
BABY PIESCHEL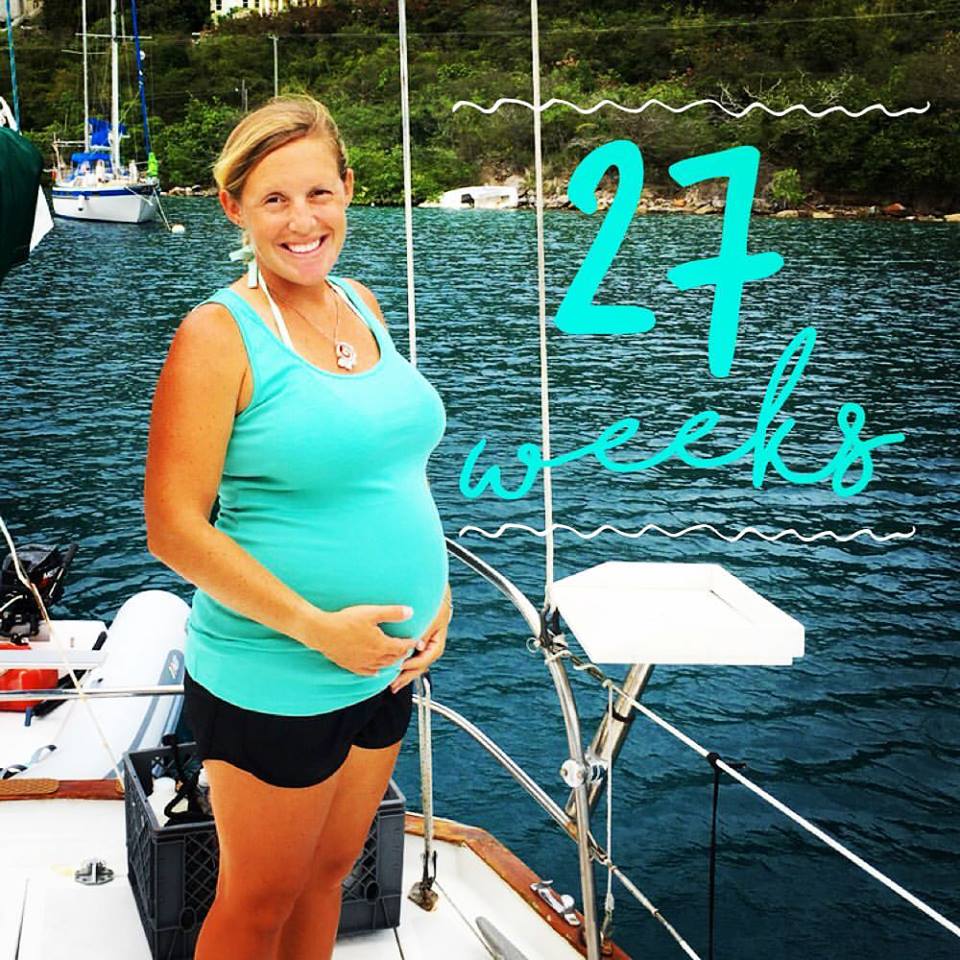 We've got a new crew member on the way! The guess date for his arrival is June 25, 2017 :) Stay tuned!
BETSY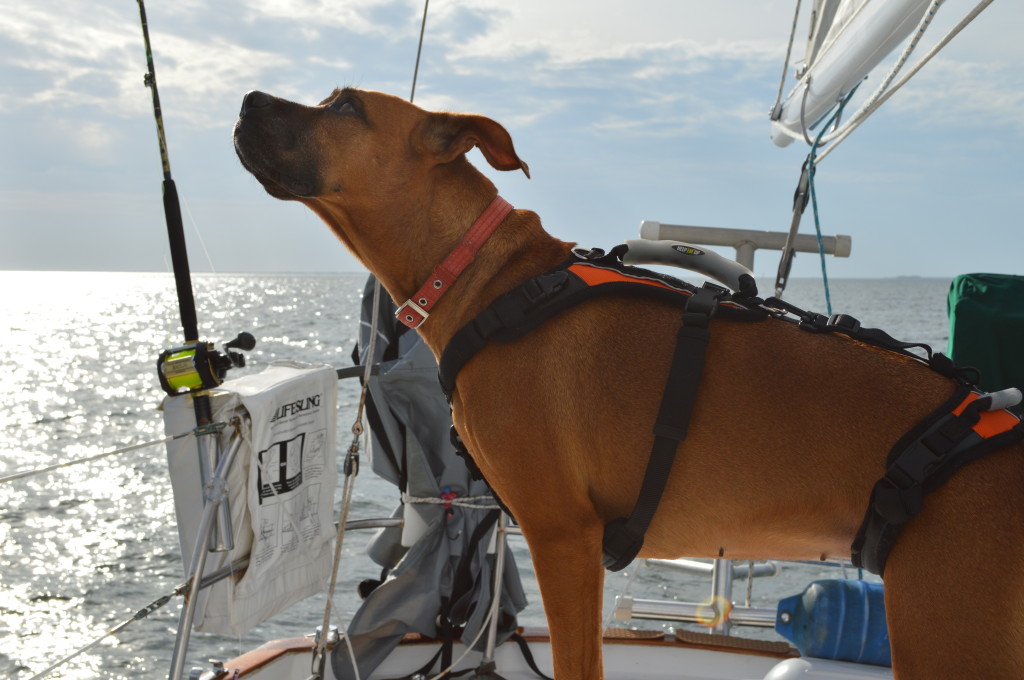 Betsy is now 10 years old and about 45lbs. She is a Boxer/Pitbull mix. She LOVES our boat and is extremely easy-going. She adapts to any situation and loves everybody!! If you meet her, be prepared to get licked. There is no escaping her tongue!
Otherwise known as: Betsy Jo, Sue, SueBear, JoBear, Jo, Jose, Pretty Girl, Monkey
Favorite things: Kisses, high-fives, lizzard hunting, cuddling, swimming, sqeaker toys, playing with other doggies, chasing kitties on the dock, fresh fish
GUNNER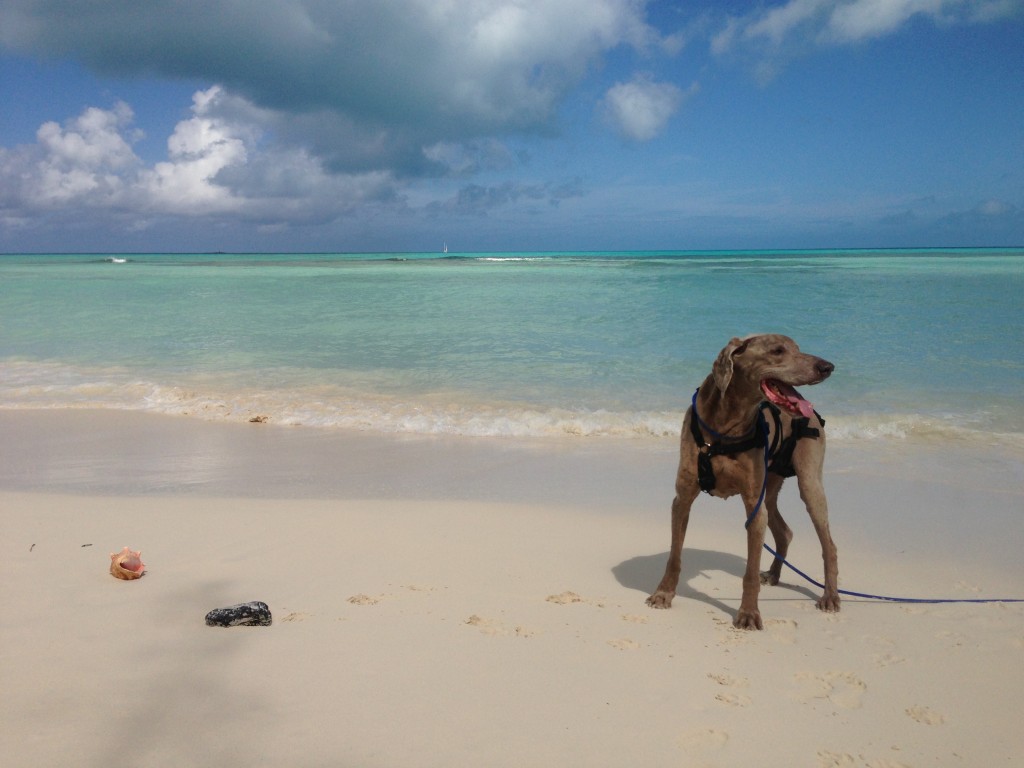 Gunner, our Weimaraner, started this journey with us but we sadly lost him to old age in 2015. He made it to almost 15 years old – more than we could've hoped for. He had an amazing retirement on a yacht in the Caribbean and a day doesn't go by that our hearts don't ache.
Otherwise known as: Mister, Stinky Butt, Sweet Boy
Favorite things: Sleeping on the bed, sniffing, chasing all small things that move (even in his sleep!), getting into the garbage, people food, protecting his home and family, steak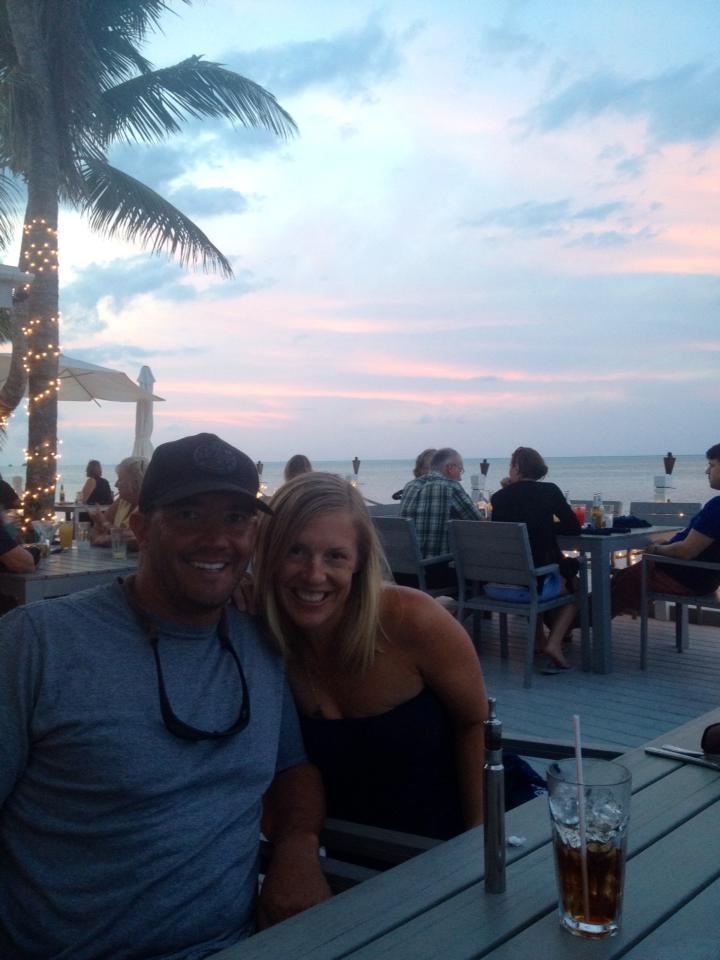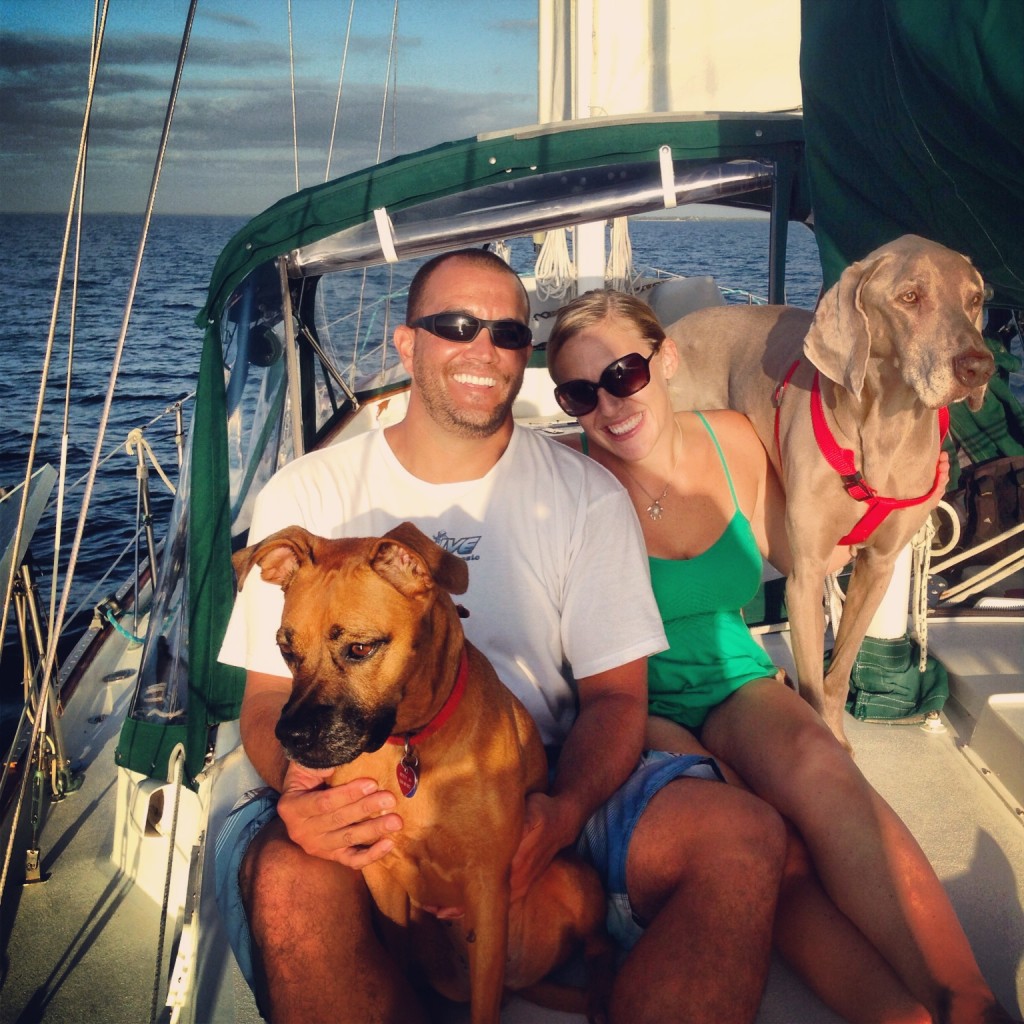 Be sure to check out our Facebook Page for lots more photos of our CREW and fun tidbits from our adventures that may not get posted on our website.  Hit the LIKE button on Facebook to make sure you receive updates in your newsfeed and to show your support!