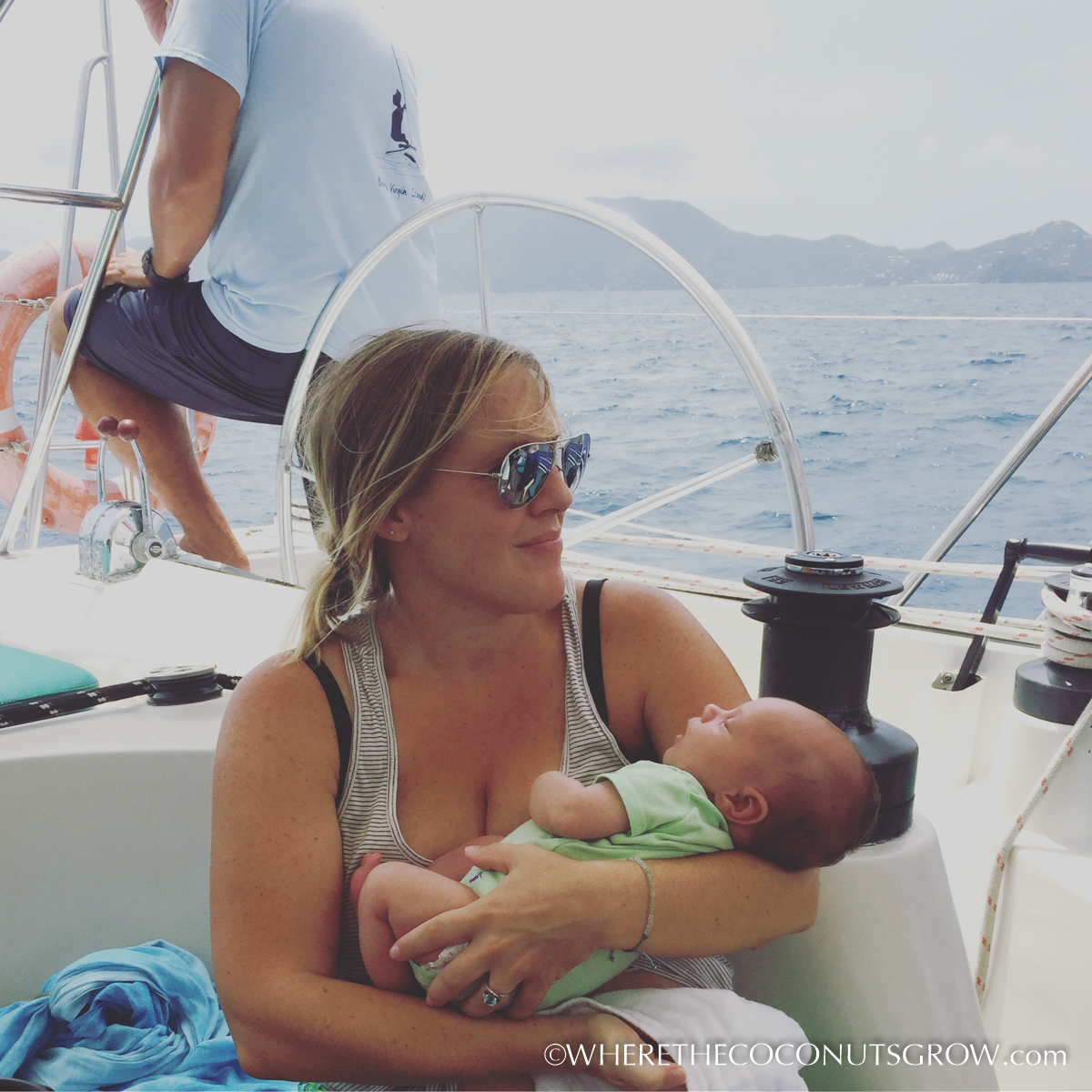 For the first seven weeks of Brig's life we had a constant stream of visiting Grandparents. My mom arrived the day after he was born and stayed for just over a month.  Then my dad and stepmom arrived, then Peter's dad and his aunt were here. We got a little bit of overlap in each visit and it was so much fun.
It was such a special time for us so we decided to take Brig for his first sail! He had already been in the dinghy a few times but he was ready to actually go sailing. Since we had moved our boat to the dock and secured her for the remainder of hurricane season it was much easier to take Aristocat instead. There were no charters scheduled that day so it worked out perfect. Jen and Mike from Three Sheets came with us and brought their friend Shakti. Mike has been running Aristocat since Brig was born so he and Peter took care of all the sailing. It was nice for me to be back on board but it was even nicer that all I had to do was take care of Brig ;)
This was the first time Dad and Stacy could see what we had been up to for nearly two years aboard Aristocat. The last time they had visited us in the islands was before we started working so this was pretty exciting for them. They had heard so much about what we did everyday and they finally got to experience it first hand!
Mom couldn't be happier. We were headed to her favorite place in the entire world. AND, she was taking her grandson there! She was glowing the whole way!
We sailed over to White Bay, Jost Van Dyke for the day. Brig is still too young to wear sunscreen so I kept him in the shade with me on the boat while everyone else swam to shore and had fun on the beach.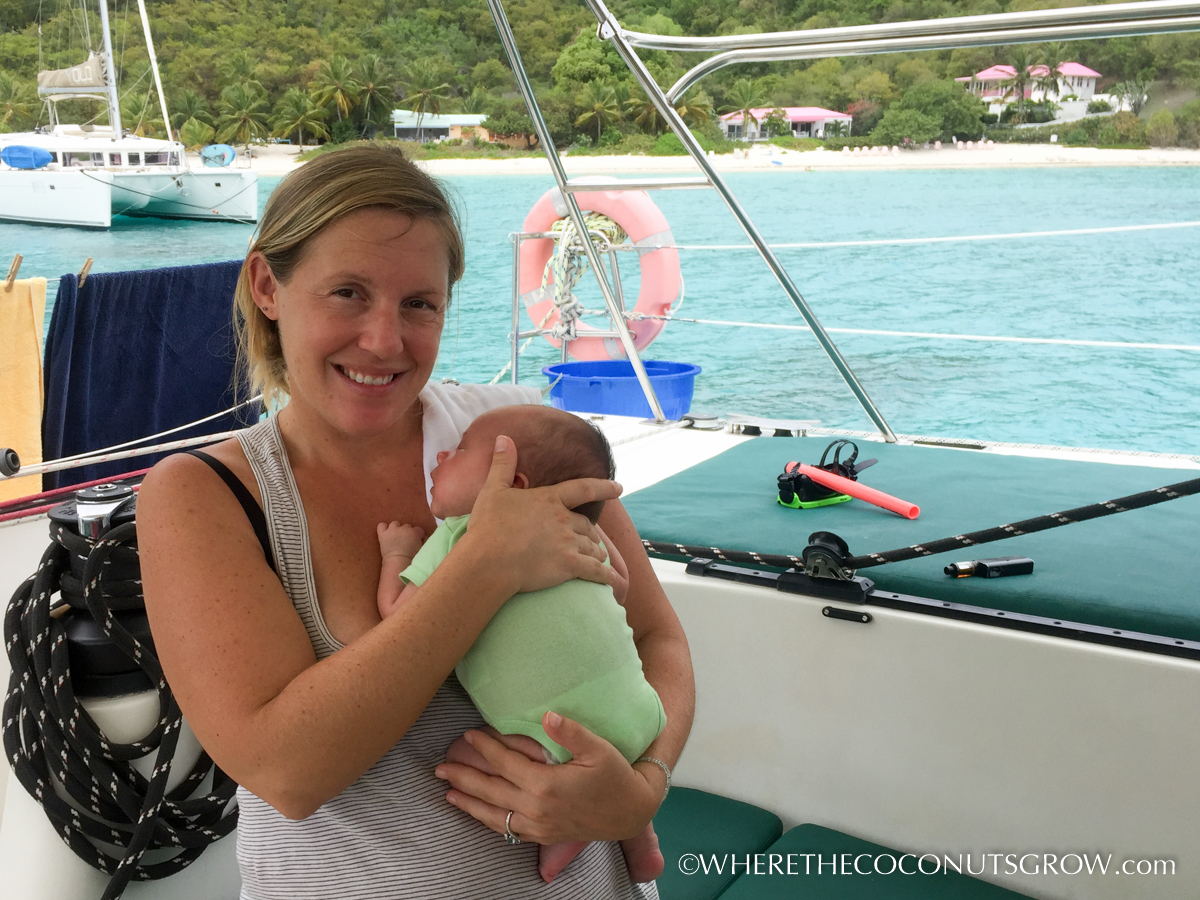 We even took an afternoon nap on the boat while everyone else was having fun on shore. I think Brig, Betsy and Peter got more sleep than I did but I did manage to doze a tiny bit.
Jen, Shakti, dad, Mike, and mom… Stacy was behind the camera. They were clearly enjoying a few Painkillers at the Soggy Dollar Bar!
I think the most memorable part of the whole day was sharing Brig's first sail experience with both my mom and my dad. I can't even remember when I was last around them both at the same time. Babies have a way of bringing everyone together! Brig sure is loved by a lot of people <3