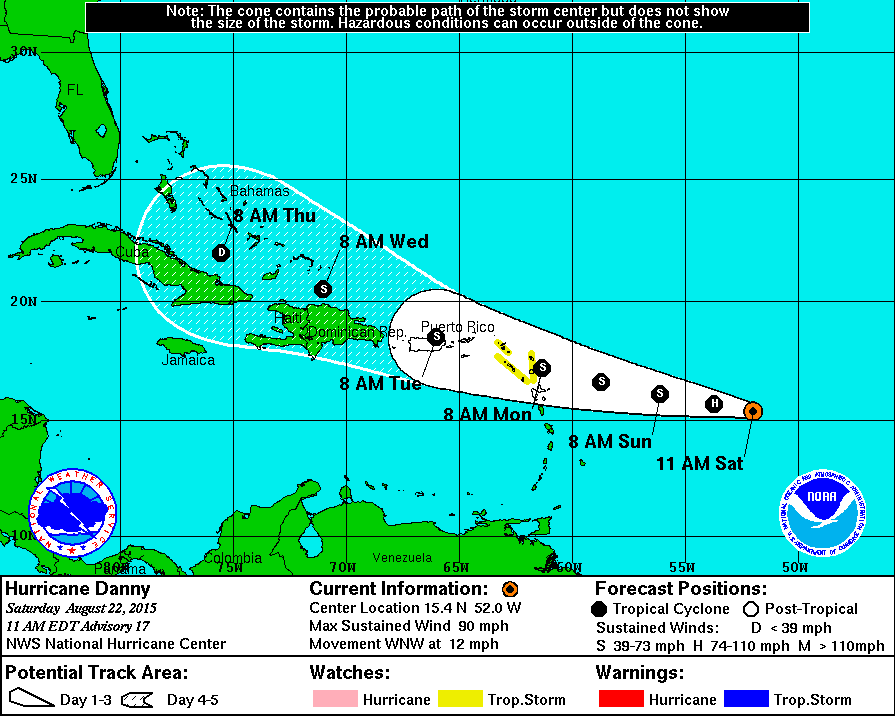 Well folks, it's that time of year. The hurricanes are upon us. This is our second season hunkering down in Grenada where we hope to be out of the path of most of the cyclonic activity. Why Grenada? Many other cruisers in the Caribbean choose to take their boats south of 12-degrees for four reasons.
Many insurance companies will only cover you "outside the box" from June 1 to November 1.
Everyone else does it.
Grenada is very cruiser-friendly and it's a fairly convenient place to spend a few months while hiding from hurricanes.
It is statistically safer than anywhere else in the Eastern Caribbean. There is a really neat interactive tool on the NOAA website showing the tracks of all recorded hurricanes throughout history.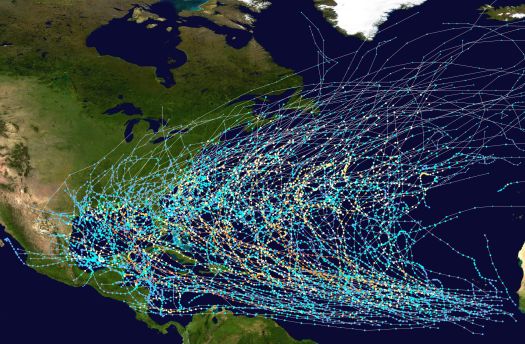 Though there have been some devastating direct hits on Grenada, such as Hurricane Ivan in 2004, we generally have ample time to head south to Trinidad before we would be in the path of something so evil. I wrote an article about Hurricanes on the Horizon the other day on TinyHouseBlog. It also includes some interesting info about Kick 'Em Jenny, the underwater volcano that we sail dangerously close to on the way to Grenada. Yep, you read that right, underwater volcano! Not only to do we have to watch out for hurricanes, we have to make sure we don't sail our boat over the top of an active volcano. Boats don't float on gas bubbles ;)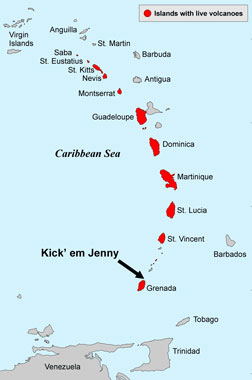 Not too long ago we saw a disturbance near the Cape Verde Islands off of Western Africa begin to grow. Along with everyone else in the Eastern Caribbean, our eyeballs were suctioned on to the screens of our laptop and iPhone as we watched it grow into a hurricane. This is the fourth named storm of the season, though the first that really had any danger of coming for us. Danny has been slow moving and very hard to predict. He is undoubtedly aimed at St. Martin, The Virgins and Puerto Rico now but forecasters think he will fizzle back down to a Tropical Storm by the time he makes landfall.
While Peter and I are relieved that we won't feel any effects from Danny all the way down here in Grenada, our thoughts and prayers are with all of our friends that are up island in his path. Our good friend Genevieve on S/V Necesse gives a first-hand account of what it's like to prepare and wait. I can't even imagine what it must feel like to ram your floating home up into the shallow, dark mud of the mangroves with your family and all your belongings; tie off to the roots like Spiderman; throw out every anchor and fender you have; remove every piece of canvas and projectile object from the exterior of your boat; hope that creepy crawlies like cockroaches, rats and other bugs don't invade your boat; praying that the forces of Mother Nature take mercy on everyone around you.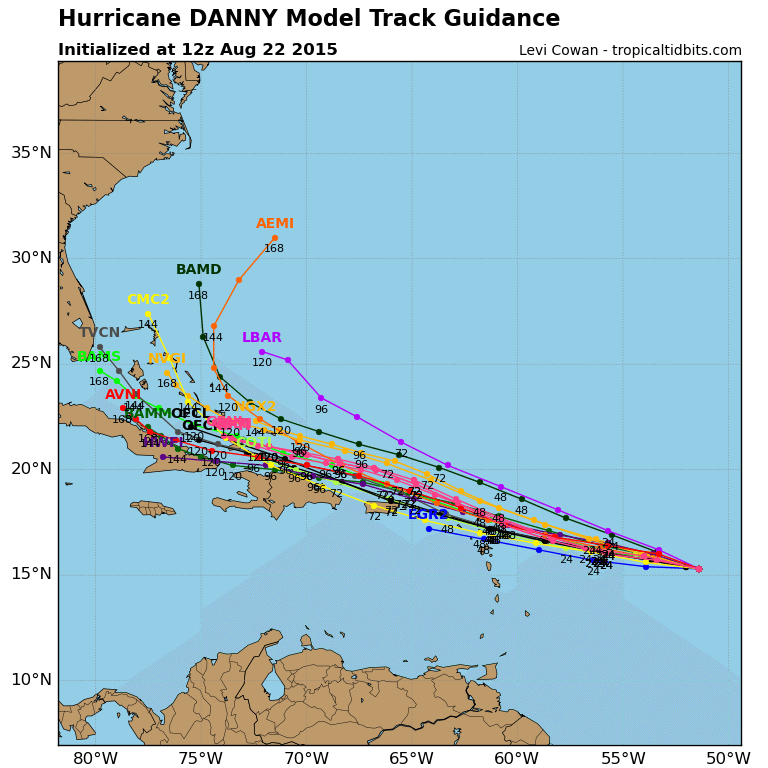 That's the thing with a hurricane – you just never know what might happen. Danny may decide to veer North or fizzle out and all that may be felt is the normal trade winds of 20-30 knots of wind. The price we pay to live in paradise… At least with a hurricane we are semi-mobile on a boat. It's a lot harder to run from a tornado or earthquake.
So we wait. While Danny makes up his mind about what he's going to do, we are watching two new disturbances that are scrambling to catch up to big brother Danny. A perfect storm? Let's hope not. They've got a pretty strong chance of cyclone formation within the next 5 days so we'll be watching intently from our cozy boat.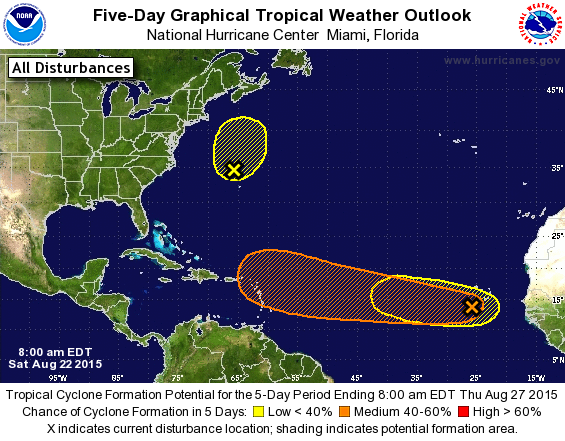 In the event that any named storms decide to put a bullseye on our bow, we'll be referring back to some of our favorite resources on Commuter Cruiser and The Boat Galley here and here. Both Jan and Carolyn give some very helpful tips to keep in mind while preparing for a hurricane.
I have these posted on my Resources page, but if your curious what weather sites we like to check on a daily basis, here they are:
For the most current updates, click LIKE on our facebook page! That's where we post all the daily happenings right now :)