On the way to Petit St. Vincent, we passed by the tiny little sand covered island, Mopion. Just one lone umbrella stands on shore with clear warm water surrounding it. Charter boats usually anchor near by and dinghy in to take pictures.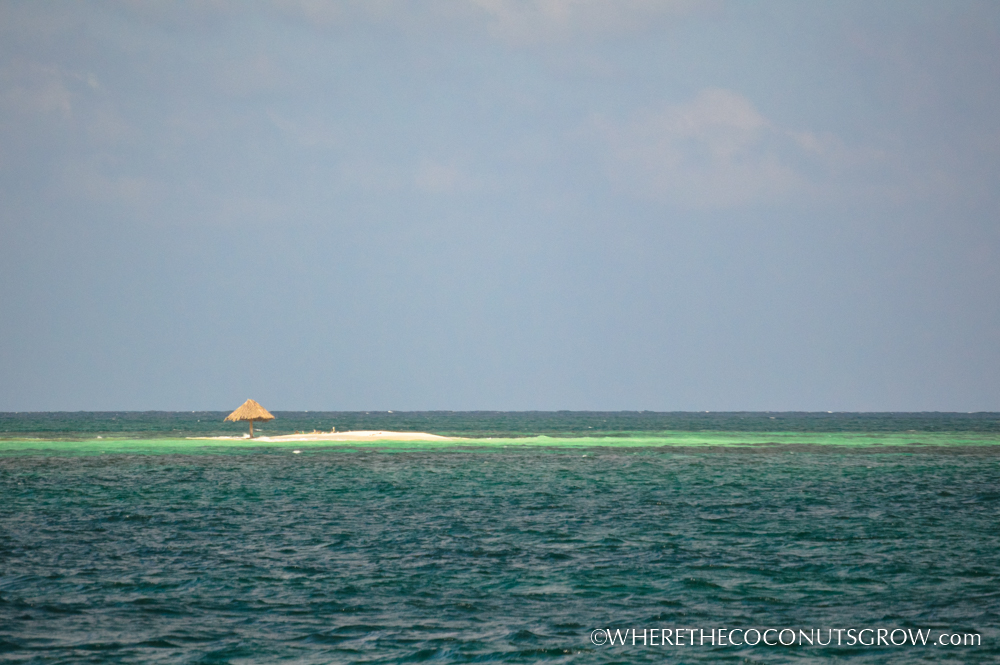 Highly recommended by our friends, we stayed a night anchored off of Petit St. Vincent. Commonly referred to as PSV, this private island does not have many services available to cruisers. There's a dock, Beach Restaurant, Goaty's Bar and the Boutique that can be visited during the high season, but otherwise we are restricted to the beach. No wandering around off the main path past the signs is allowed. Spa treatments and cottage tours can be arranged by appointment only.
If you'd like to rent the entire island, it's just $15,000 per night. No big deal.