In preparation to continue traveling south from the Bahamas, our fridge, freezer and pantry needed some restocking. Everything is expensive in the Bahamas, but there's no way around it. We need food! Shopping smart and watching for substitutes can really make a difference.
Exuma Markets:
Exuma Markets is the main grocery store in George Town. This is the last place (that we know of) to reprovision before leaving the country heading south. From what we gather, they have a much better selection now than they did in the past. There are frozen goods, fresh fruits and vegetables (when the truck comes in from Nassau) and staples as well.  If you're as lucky as we were, you might be able to grab the last jar of Nutella! It's close to $13 for the larger one but SOOO worth it! For all the times we went in that store, we never saw them restock it.
The frozen meat section has gotten much better now that they are in competition with Prime Island Meats. It's convenient to grab a couple of New York steaks at Exuma Markets for dinner and head back to the boat on your dinghy. They are actually really good steaks.
Sticker shock: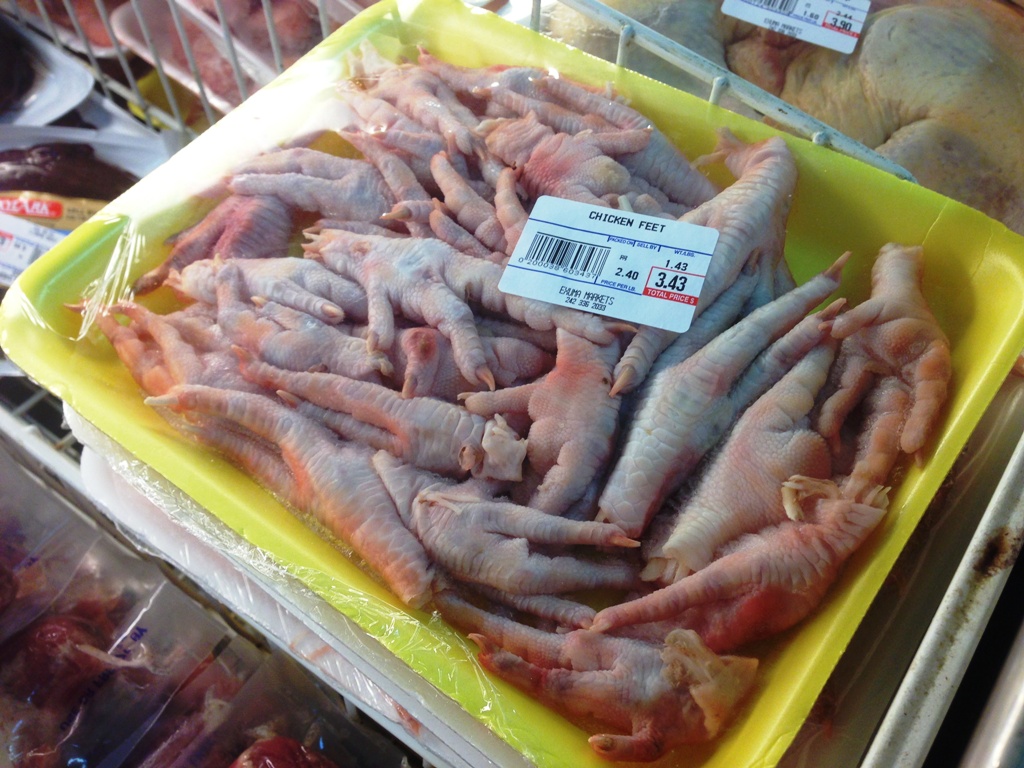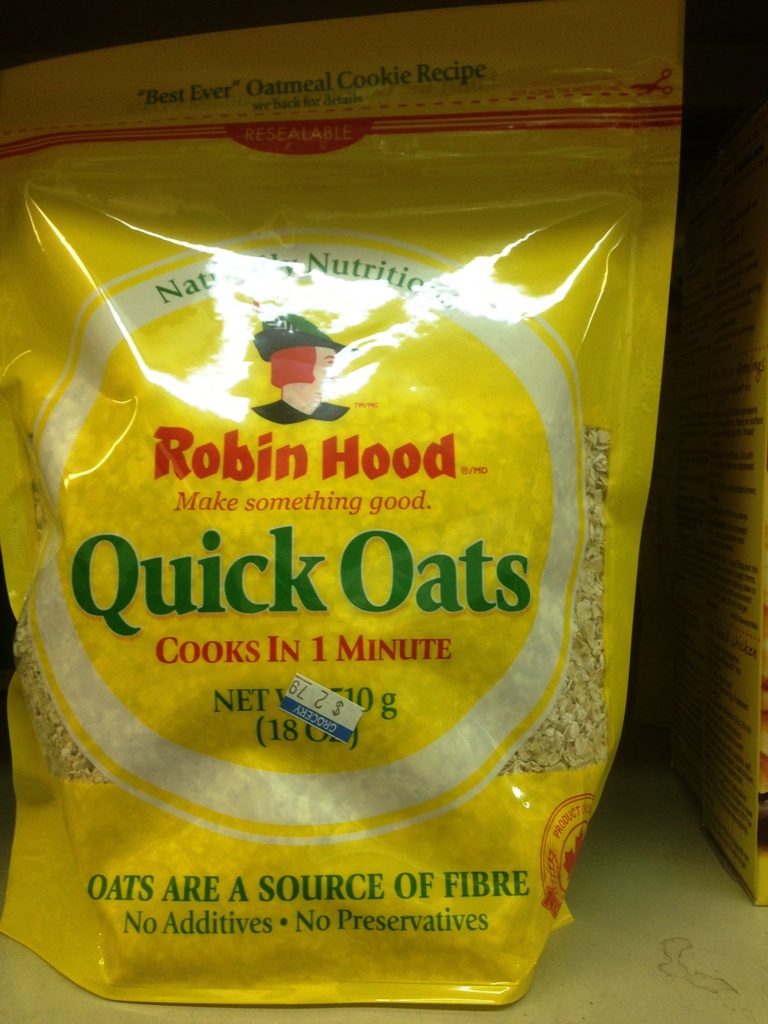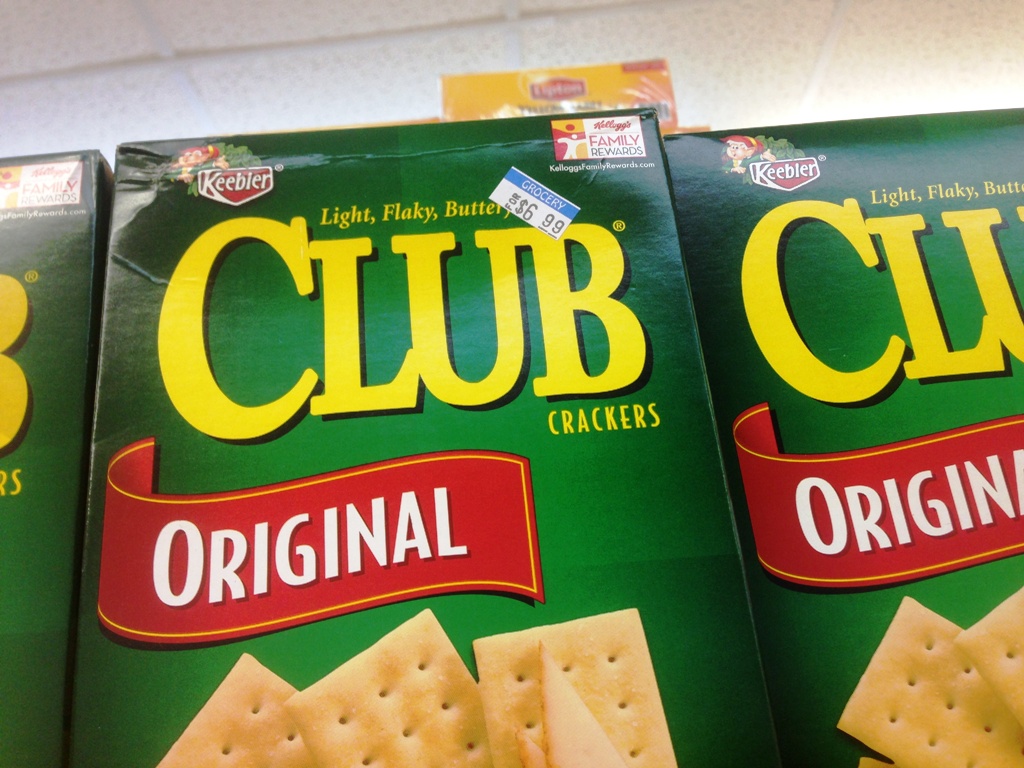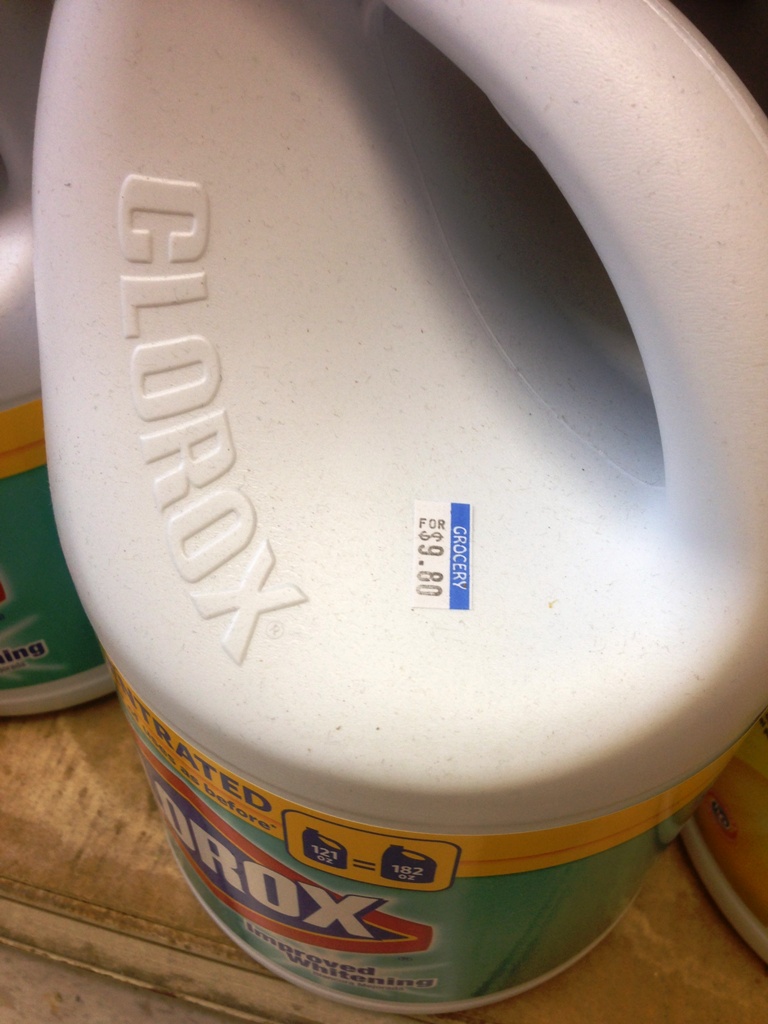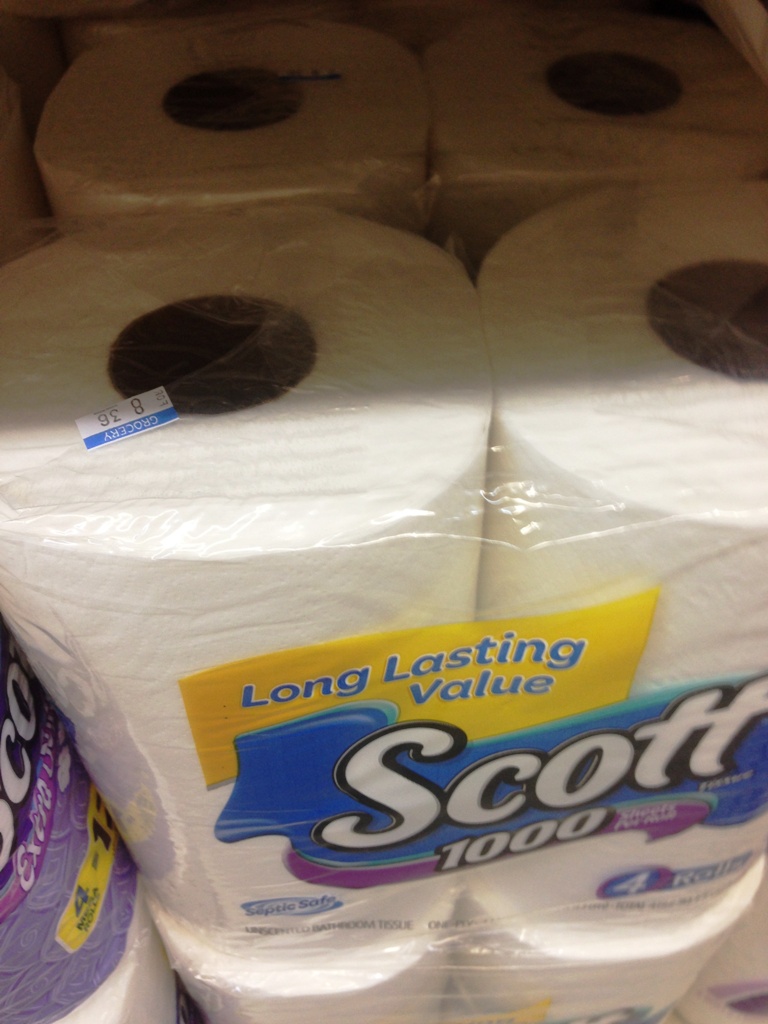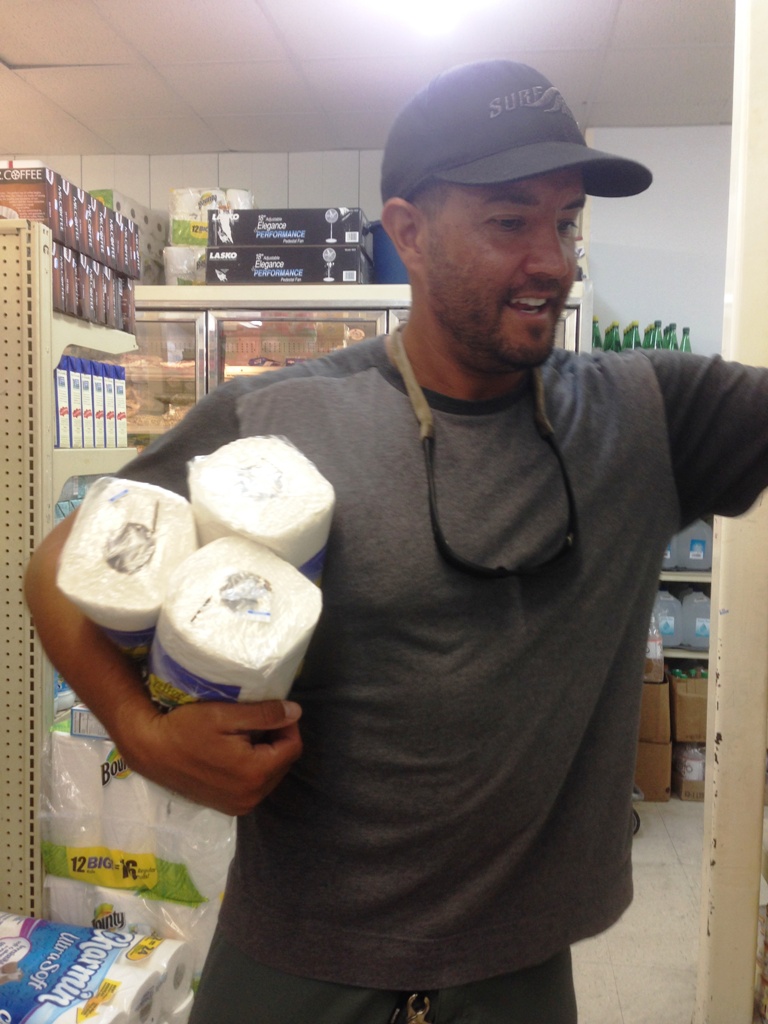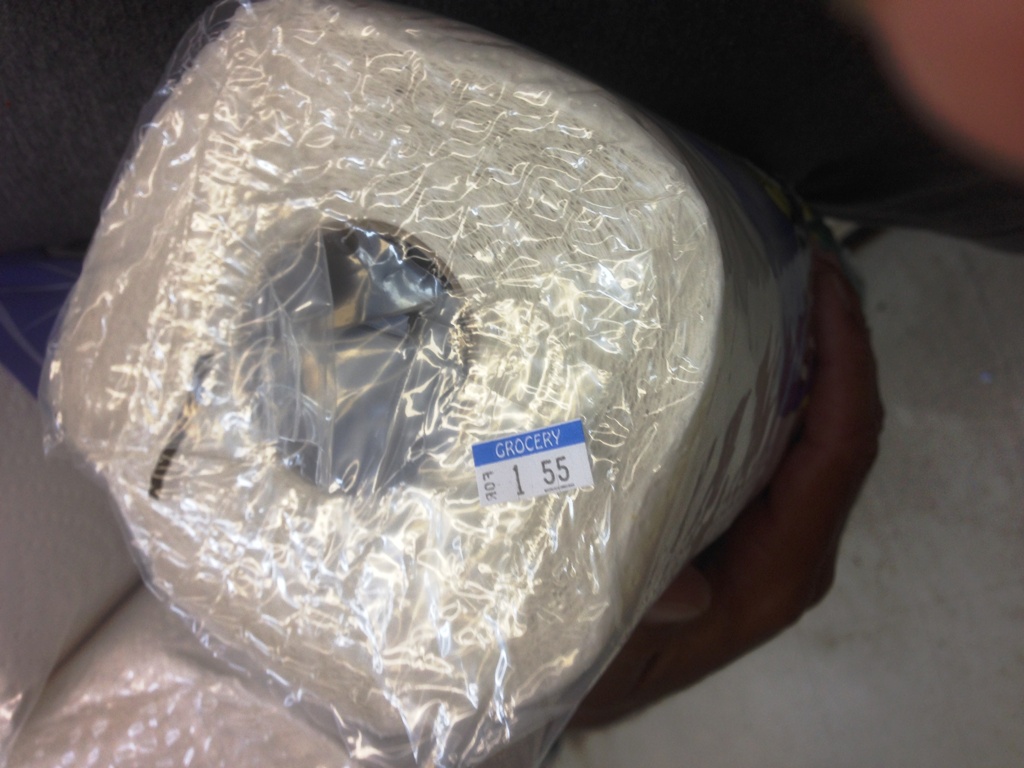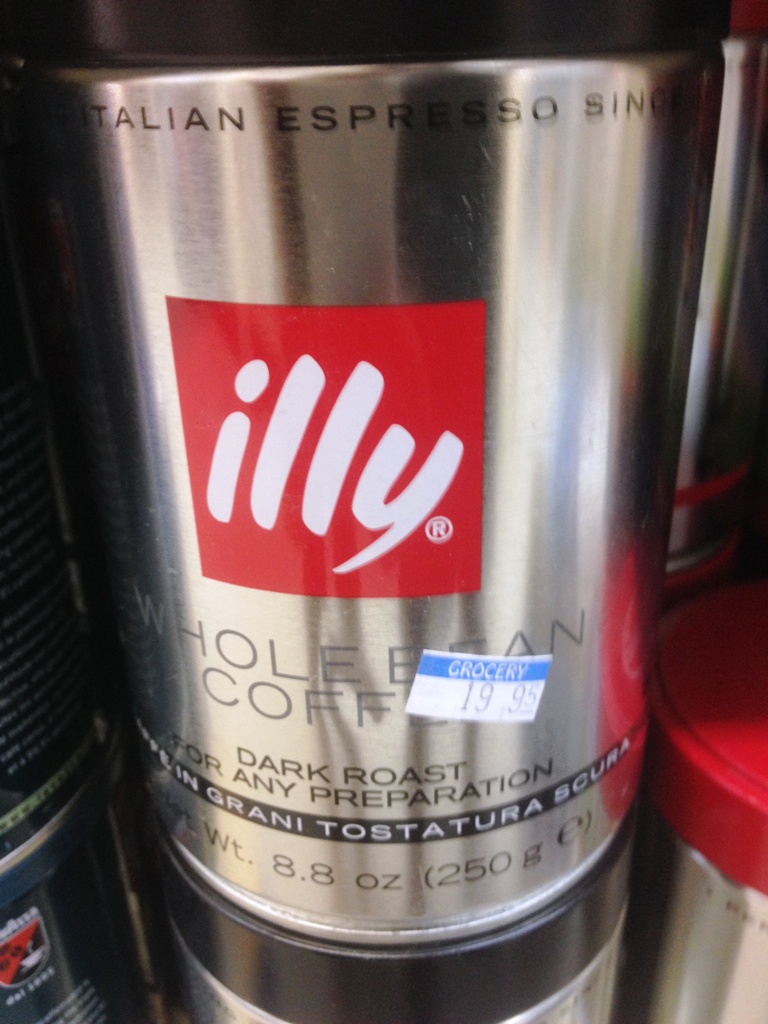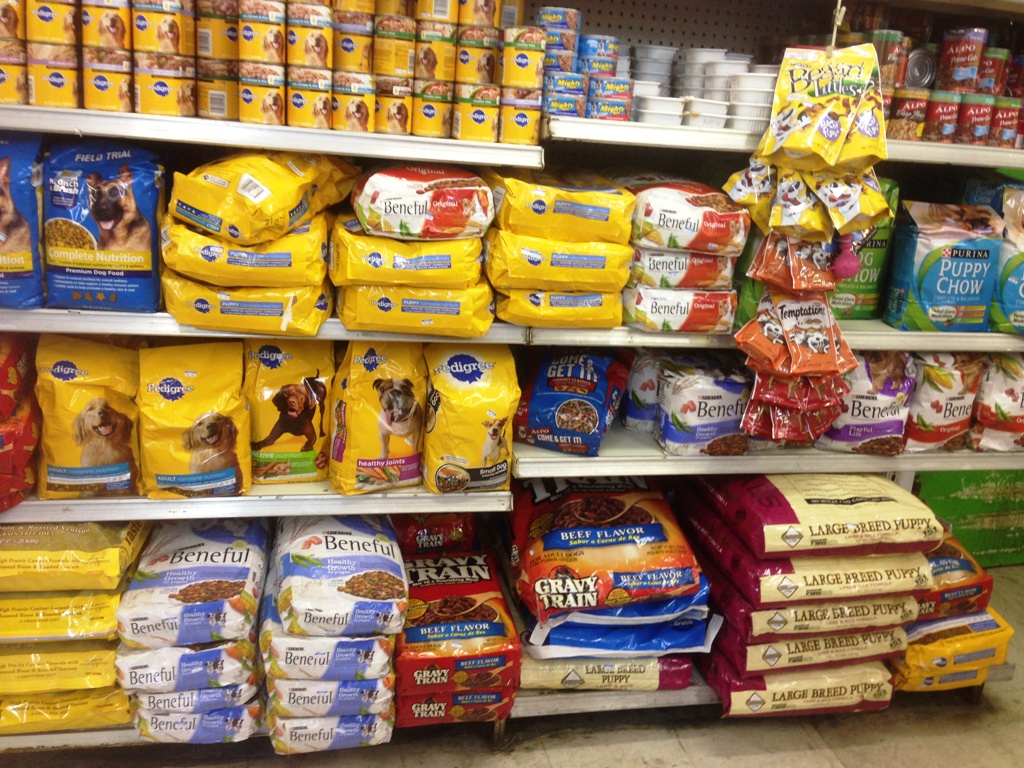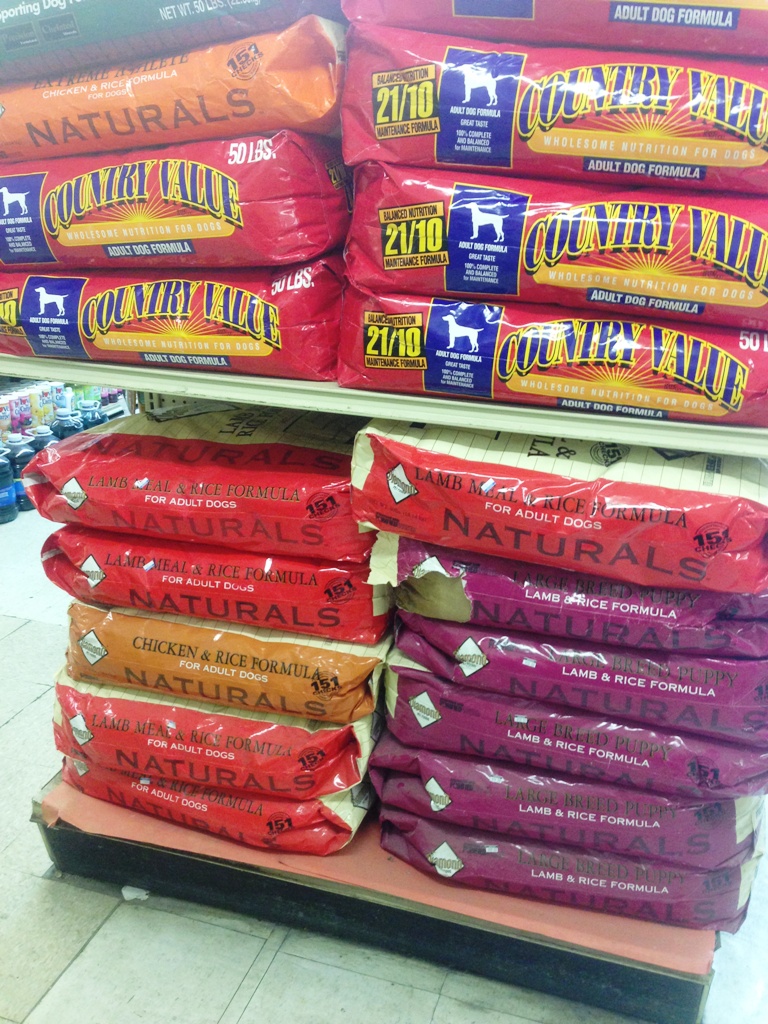 A note about dog food:
We were terrified that switching dog food often would be hard on Betsy and Gunner's tummies. Gunner has had a sensitive stomach his whole life. We've had to change brands twice in the last three months and both dogs are doing surprisingly well. We supplement with fresh fish and table scraps of fatty steak or other meat often. Although the brand selection of dry dog food in bulk isn't great in other countries, we try to at least stick with the same ingredients. Gunner does better on Chicken than he does Lamb lately.  If your dog has a hard time switching food, try mixing in other brands before you leave the dock so they have a chance to get used to the change in diet. We did this only once on land and it seemed to be all the time we needed. It was a GOOD thing we were on land for that initial switch ;)
Getting everything back to the boat:
We shopped at Exuma Markets several times to stock up on some of the staple items as well as groceries during our time in George Town. One of the employees helped us take two shopping carts outside the store and down to the dinghy dock. Apparently this is common here. Exuma Markets owns the dock so it's no problem. There are a couple of concrete stairs before getting to the floating dock. We carefully lifted the carts over the gaps in the dock at each new section. We loaded everything into the dinghy and made sure everything was double bagged to prevent from chaffing and tied shut. It's usually a wet ride across the harbor.
Buying in bulk:
If you are ready to buy in bulk, consider checking out Prime Island Meats. They offer free shuttles several times a week. They pick you up at the corner of the Exuma Yacht Club and the main road. You can ride in the back of the white pick up (at your own risk) and they drive you north up to their store.
If you want to be really smart about your provisioning, take a ride up there to check it out at least a few days before you need your food. See what they have, talk to the owners and put in your order. They are SO helpful!
Here's a link to what they carry.
Mon. 10am-3pm, Tues.- Fri. 1-6 pm
Sat 10am-3pm (Closed Sun.)
Their phone number is on the website and you can contact them by email as well. The morning cruiser's net will sometimes mention special pickup days or messages about hours or the shuttle.
Prime Island Meats will cut your selections to any size you like and package them in ziplocks with freezer paper in between each piece and they will even PRE-FREEZE everything for you!! This is extremely helpful so we don't spend a whole week trying to get everything frozen in our little freezer on the boat. They put everything in their giant SubZero freezer and they will have it ready for you when you want to pick it up. We brought a cooler with us to pick everything up on the second shuttle trip but I think they will even deliver everything to you in both George Town or Emerald Bay Marina.
Peter is the kind of guy that likes meat with every meal so we were lucky to find this place. We of course plan on always having fresh fish aboard with reserves in the freezer but it sure is nice to have a Filet Minon or choice deli meat with pre-sliced pepperjack! You can get any kind of meat, cheese or deli item you want. Just let them know in advance and they can get just about anything in.
The prices compare to the States but the quality is well worth the price. Prime Island Meats and Deli has a great service here, definitely worth checking out if you're in George Town.