The Grenada Chocolate Company makes delicious chocolate 'from tree to bar' right here in Grenada!
We took a tour of Belmont Estate with our friends David, Toutou, Maya and Tyler on Four Coconuts during the island's annual Chocolate Week in July.
We learned about how the cocoa beans are processed…
And also how mace and nutmeg are processed.
We sampled an EXCELLENT local chocolate drink that's 10-times better than the hot chocolate we grew up with from the U.S.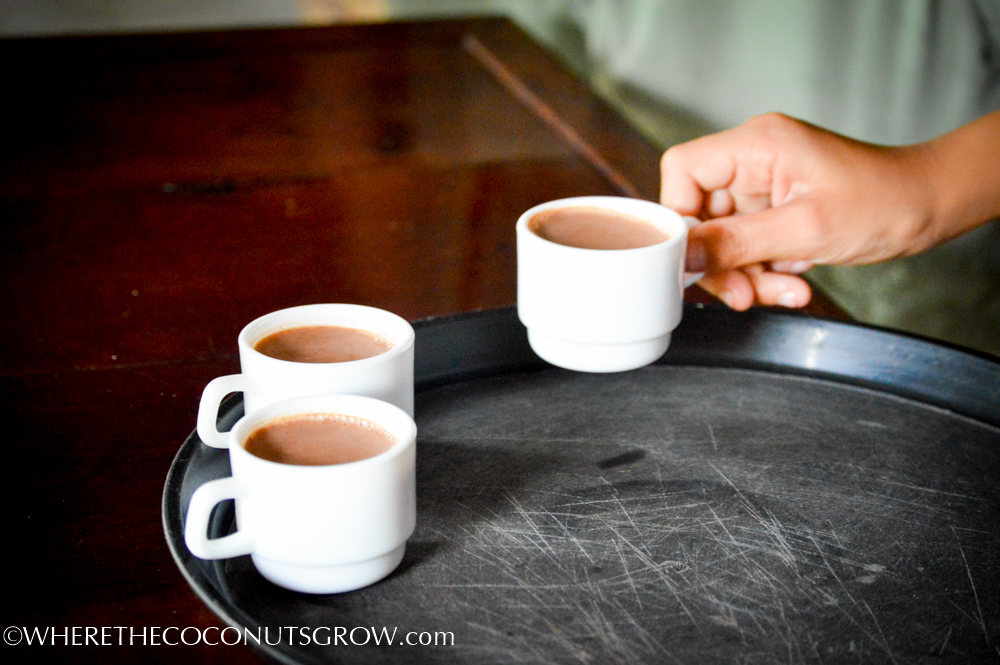 And we tried samples of the final product… locally made gourmet dark chocolate!
Kelly was our excellent and cheery guide.
And of course we had to take home a few souvenirs :)
Up next… The Goat Dairy!!!