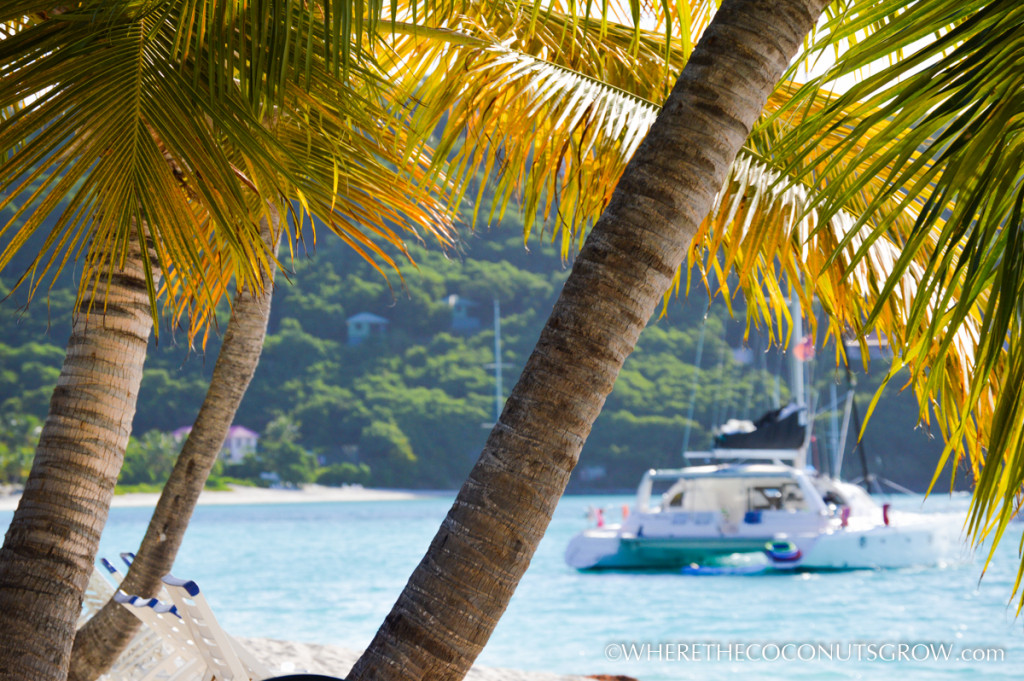 The suspense is finally over and we're ecstatic to share the plans we've been cooking up!! We've been cruising around the Caribbean for the last two years living on savings and a little side income I've made from my blog, writing for Tiny House Blog, and working at Pizza Pi but the time has come to join the full-time working world again.
Have no fear – we are not saying goodbye to the cruising lifestyle and we aren't even going to be working on land! An incredible opportunity has fallen into place that will allow us to be out on the water everyday doing what we love – sharing this amazing lifestyle with as many people as we can. We'll be able to bring Betsy with us during the day and come home to our cozy boat every night, just a short dinghy ride away. The best part is that it's all happening in some of our favorite places in the world!
** THE BIG NEWS **
Our friends from Windtraveler finally announced today that they have purchased Aristocat Charters, a daysail business here in the British Virgin Islands!! (Be sure to check out Brittany's announcement HERE with all the details. It's been a long process but we finally found our way through all the red tape!)
Scott and Brittany have asked us to run Aristocat, a 48′ Privilege Catamaran, out of West End, Tortola. We are taking guests sailing and snorkeling to either Jost Van Dyke or Norman Island.
The other boat, Lionheart, (also a 48′ Privilege Catamaran) is run by Scott and our friend Luuck from Sunkissed Soeters. They depart from Village Cay Marina in Road Town, Tortola, visiting Norman Island or Salt, Peter and Cooper Islands.
If you've ever dreamed about sailing and snorkeling in a tropical paradise, come to Tortola and let us show you just how magical it can be!
Please show a little love and like the Aristocat Charters Facebook Page. If you've sailed with us already, please share any recommendations for us on Trip Advisor. We always need new reviews to stay at the Number 1 Daysail in Tortola!! :)
If you're wondering what this means for our cruising plans, we're going to be refilling our cruising fund as first priority. We don't know what the future holds, but you can be sure that we'll be having fun and of course continuing to share all of our adventures with you along the way!