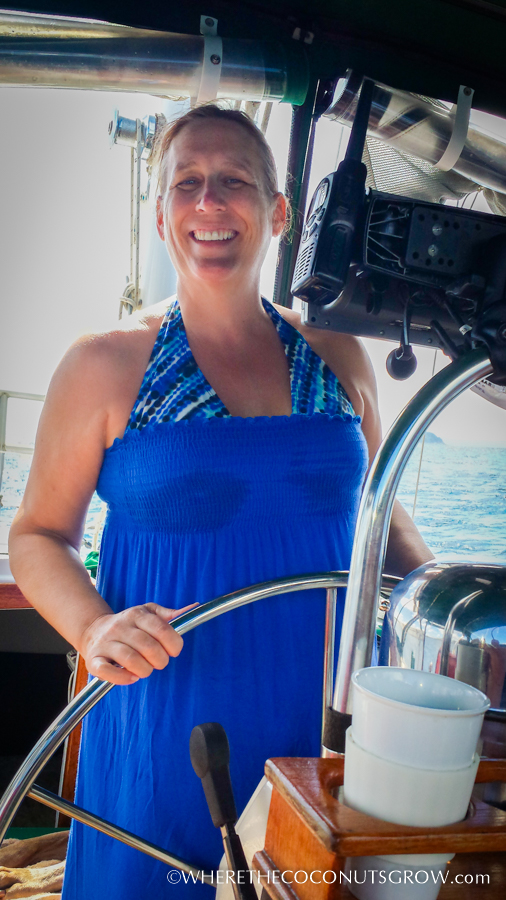 This past December, Stacy got to celebrate her birthday Island Style! We did a quick tour of the British Virgin Islands and Norman Island is where we took her for a nice birthday dinner.
If you've been on a boat in BVI but have never visited The Pirate's Bight restaurant, you're missing out. It's a bit pricey but not more than any other local restaurant in the popular anchorages and well worth the splurge. I wish I took more photos of this place but we were to busy enjoying the scenery.
The food is incredible, the atmosphere is beachy and ever-s0-charming, and they even had a Christmas tree decorated in the lobby! Even the dinghy dock is impressive. The white sandy beach is clean and inviting and far enough away from the craziness over at Willy-T's. We definitely prefer the relaxed beachy feel ;)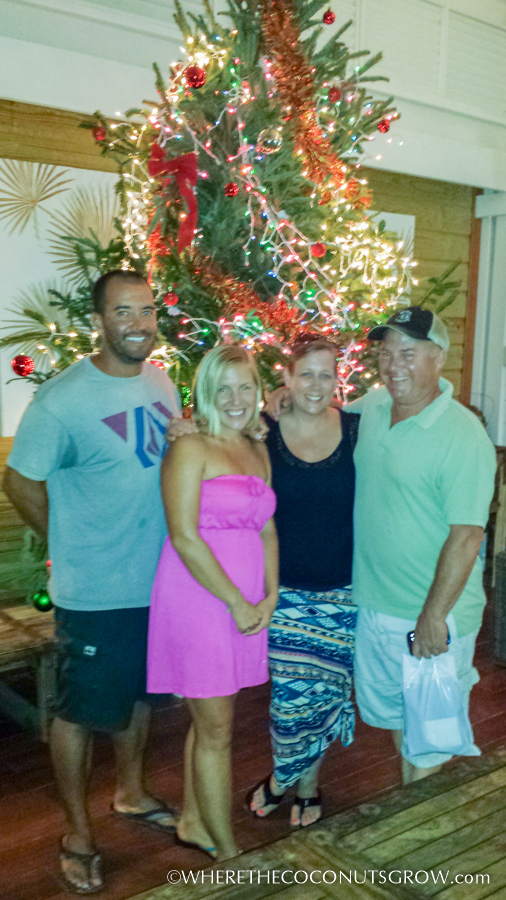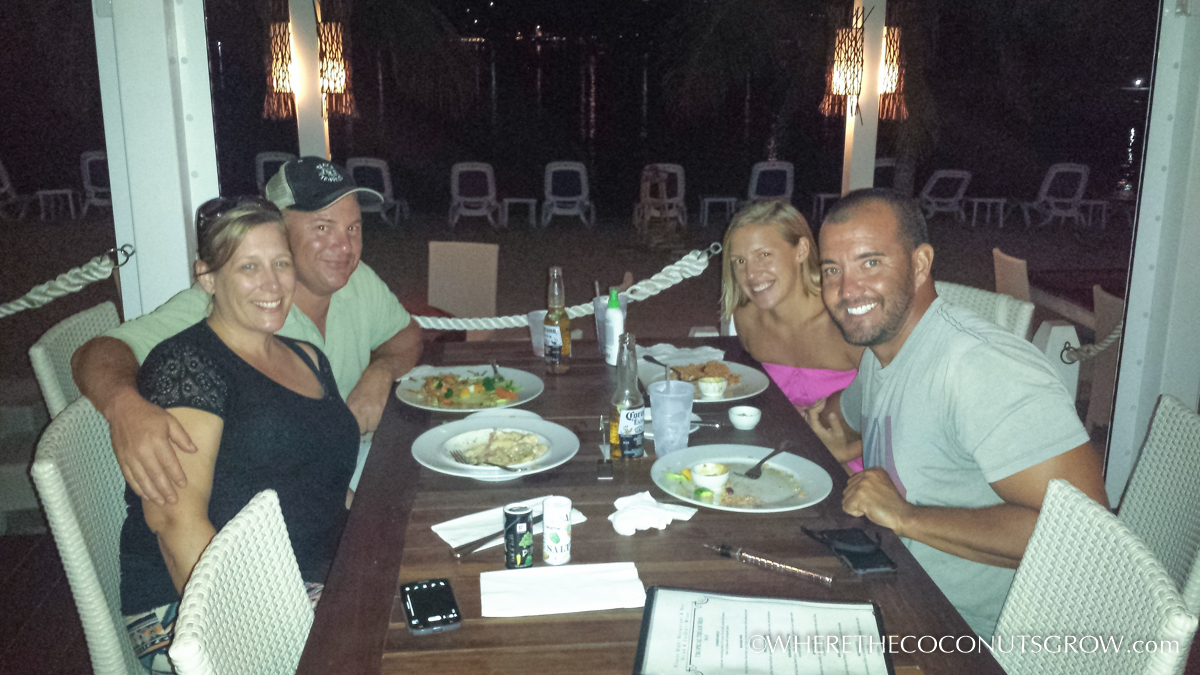 Before leaving Norman Island we took Dad and Stacy to The Caves and did a bit of snorkeling nearby. Gunner and Betsy even got to share nap-time with Grandpa! ;)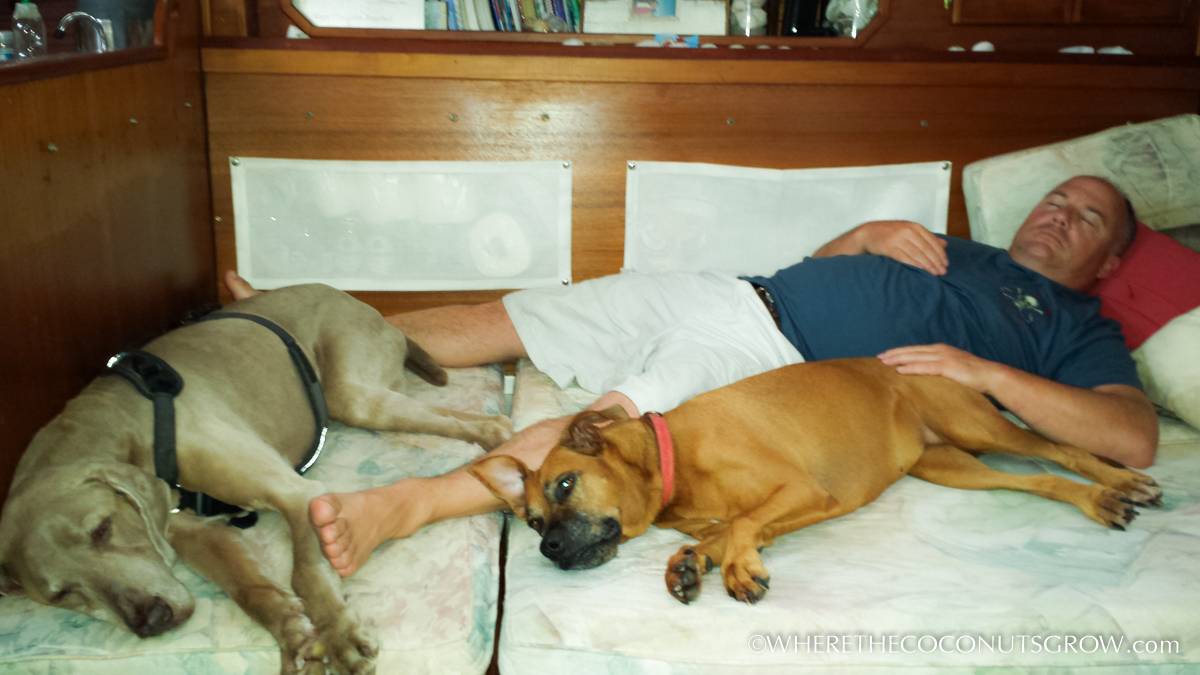 It was a fun stop on the whirlwind tour but little did they know, Dad and Stacy still had some pretty amazing places to see before we sailed back to St. Thomas.
Stay tuned for some gorgeous photos of Dad and Stacy's adventures in Virgin Gorda and Jost Van Dyke! (I'm currently catching up on old posts from the anchorage here inTyrell Bay, Carriacou. We leave for Grenada in the morning!