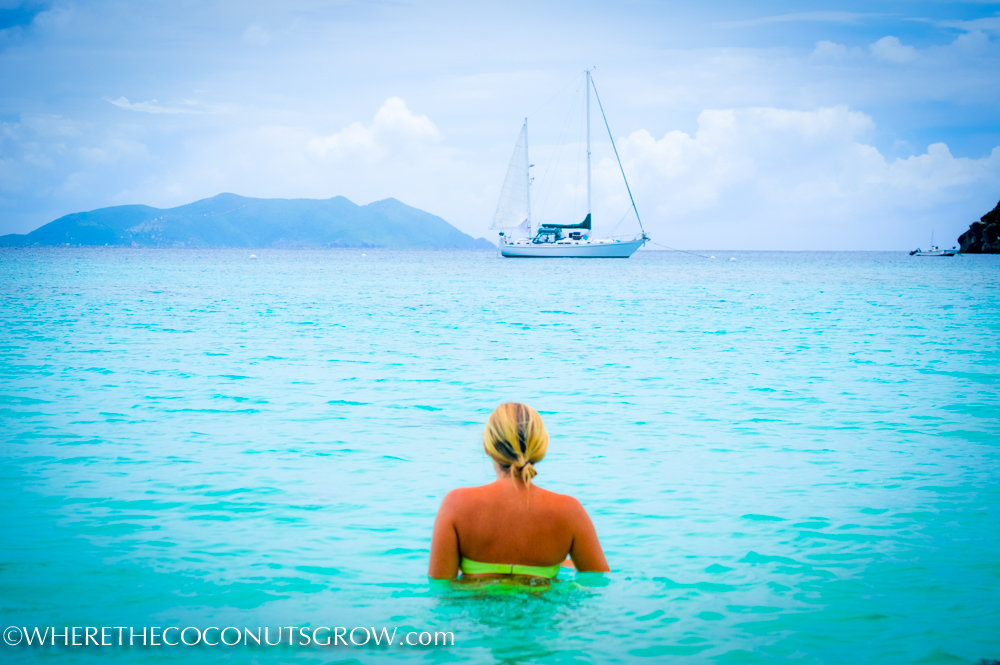 The holidays are coming… Snowbirds fly south and families start booking vacations. If you could go anywhere in the world, where would you go? Would it be to one of these Exotic Sailing Destinations or maybe somewhere a bit closer to home?
Because we live on a boat, the question for us then becomes "What is our #1 favorite sailing destination?" There are literally THOUSANDS of islands in the Caribbean. While we have only visited a few of them so far, one group of islands sticks out in our minds as being somewhere we would go back to over and over again. Any ideas?
You guessed it… The British Virgin Islands!
Here are our top 10 reasons why the BVIs are our all-around favorite sailing destination:
1. Diving – The environment here meets all the requirements of what we like to call the 80-80-80 Rule, which makes for some incredible snorkeling and scuba diving.
2. Beaches – All of the islands have their own unique and picturesque beaches. White sand, crystal clear water and palm trees frame the shorelines turning every anchorage into the picture perfect backdrop for taking magazine quality photos.
3. Sailing Conditions – The islands are scattered perfectly in such a way where the prevailing East winds will allow a beam reach on a short day-sail to a different island every day. This is a great place to learn how to sail or just brush up on your skills. A sailing playground if you will; many will consider this the Charter capital of the world. Choose from an easy mooring ball, or a quiet anchorage away from the commotion.
4. Fishing – The North Drop and the South Drop are the two best fishing locations where you'll find billfish, tuna, shark, wahoo, mahi mahi and most other pelagic game fish. Inshore, you can catch bonefish, tarpon, jacks and snapper.
5. Surfing – World class point breaks can be found in Cane Garden Bay and Apple Bay, but are usually only breaking in Winter months during a rare North swell.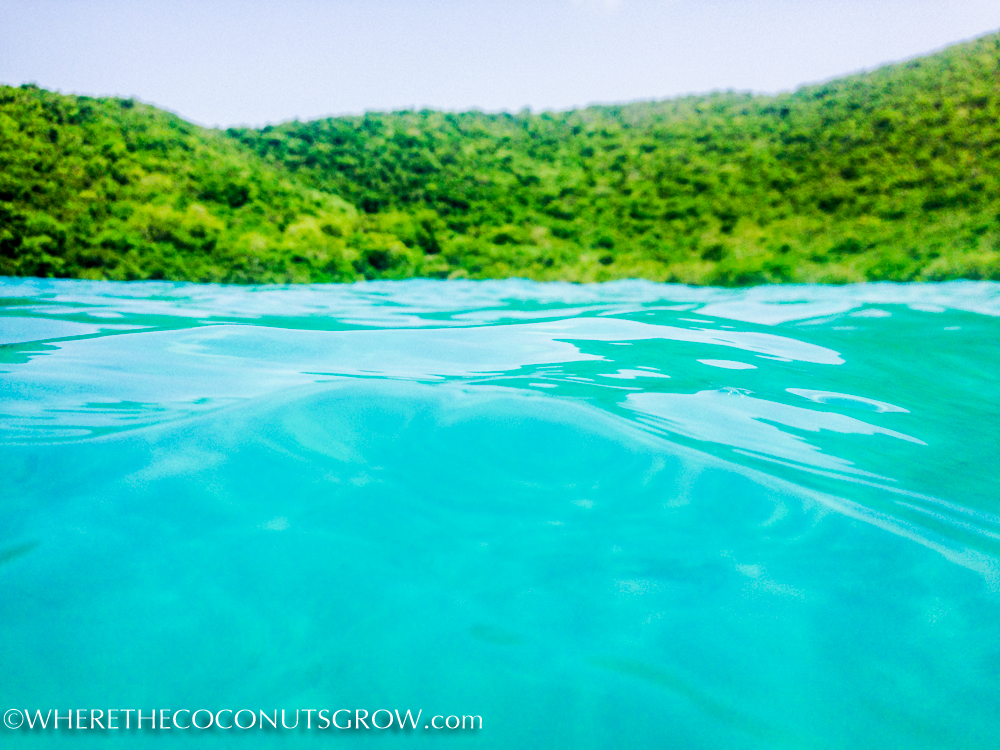 6. Transportation and Accommodations – The BVI Tourism Authority has made this destination easy and affordable to enjoy. There are tons of cabanas, houses, resorts and even private islands for rent. Ferries operate daily to carry visitors and locals between the major islands. Even airlines offer specials flying to and from the Virgin Islands. It's a quick hop back over to US territory if any emergencies arise.
7. Tourist Attractions – There are a dozen world renown attractions in these islands. Take a trip to The Baths on Virgin Gorda, The Bubbly Pool on Jost Van Dyke, RMS Rhone Shipwreck near Salt Island or The Caves at Norman Island.
8. Beach Bars – Experience one of the infamous Full Moon Parties at Bomba's Shack at Apple Bay, sip on some Foxy's Firewater Rum, kick back with Ivan, or swim up to The Soggy Dollar Bar to try out the original Painkiller.
9. Sunsets – The most spectacular colors will fill the sky at sunset each evening.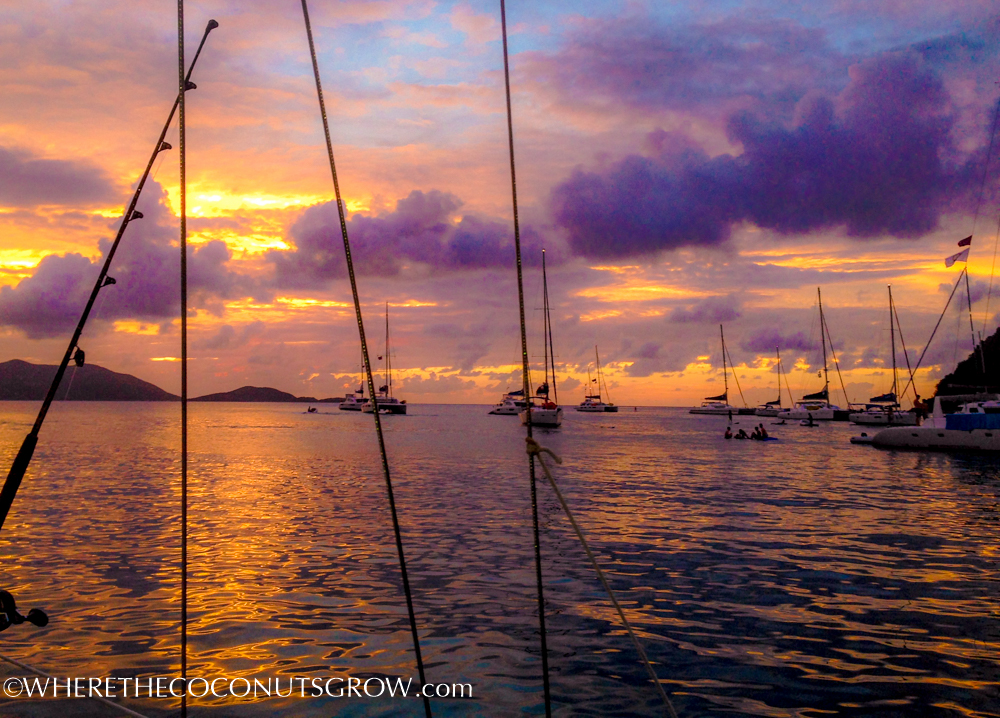 10. It's the Caribbean, mon! – When we arrived in the BVIs, it was the first time we felt the laid-back tropical vibe we had been waiting for. We set our clocks for Island Time and the rest is history!
What's your favorite travel destination?