After departing the gorgeous Guana Island, our hearts drew us back to White Bay on Jost Van Dyke. With just a few days left of Mom and Bean's vacation, we all agreed it would be best spent on Jost.
We picked up the last available mooring ball in front of Ivan's and just us girls swam to shore. To access the beach on the other side of the bay we headed toward the rocks and followed the trail over the hill.
Undoubtedly a trail traveled by many, these steps must hold countless memories. We climbed up the beachy colored steps and discovered a beautiful view of the bay down below. Our little home looked happy way down there, as happy as we were to be in this paradise.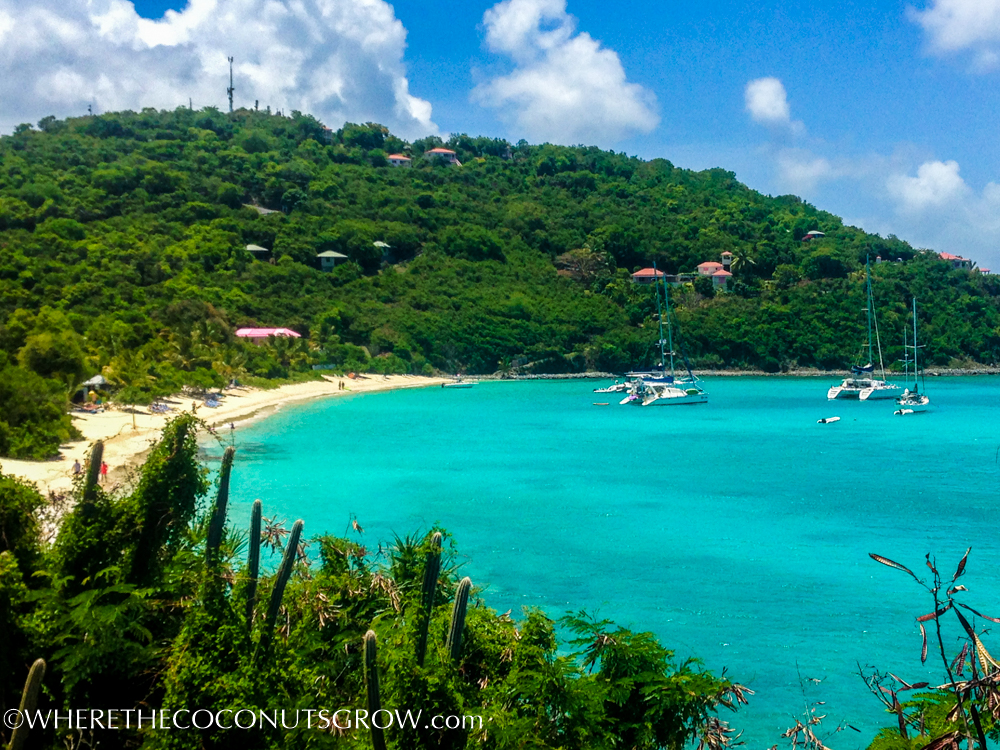 At the bottom of the stairs on the other side, Mom tells us this is where we leave our flip-flops. "We wont need them anymore," she says. Everyone leaves their shoes here and retrieves them on the way home at the end of the day.
We mosey-ed our way past all the new little beach bars and snack shacks lining the water's edge. Well suited for the charter industry, this is the place to be to kick back and enjoy the islands.
A trip to JVD would be incomplete without visiting the famous Soggy Dollar Bar where the patrons swim in and hang their soggy dollars up to dry behind the bar when it's time to pay.
Even Bean tried a Painkiller while floating around in the cool blue water!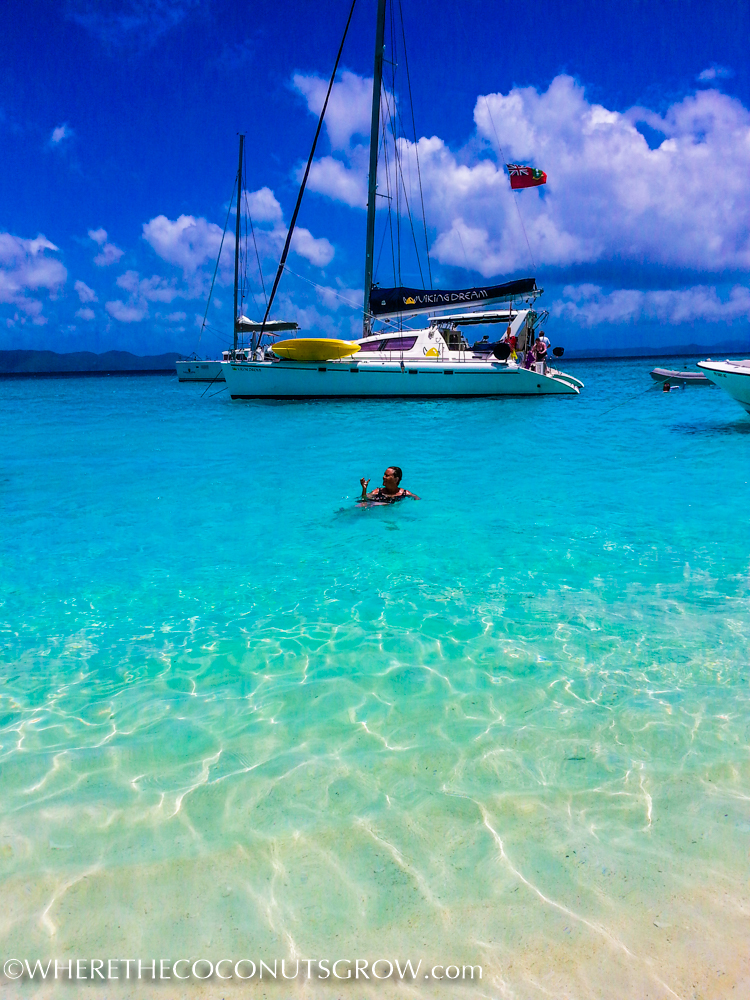 After visiting the gift shop and enjoying the afternoon, we headed back over the hill. What a fun day!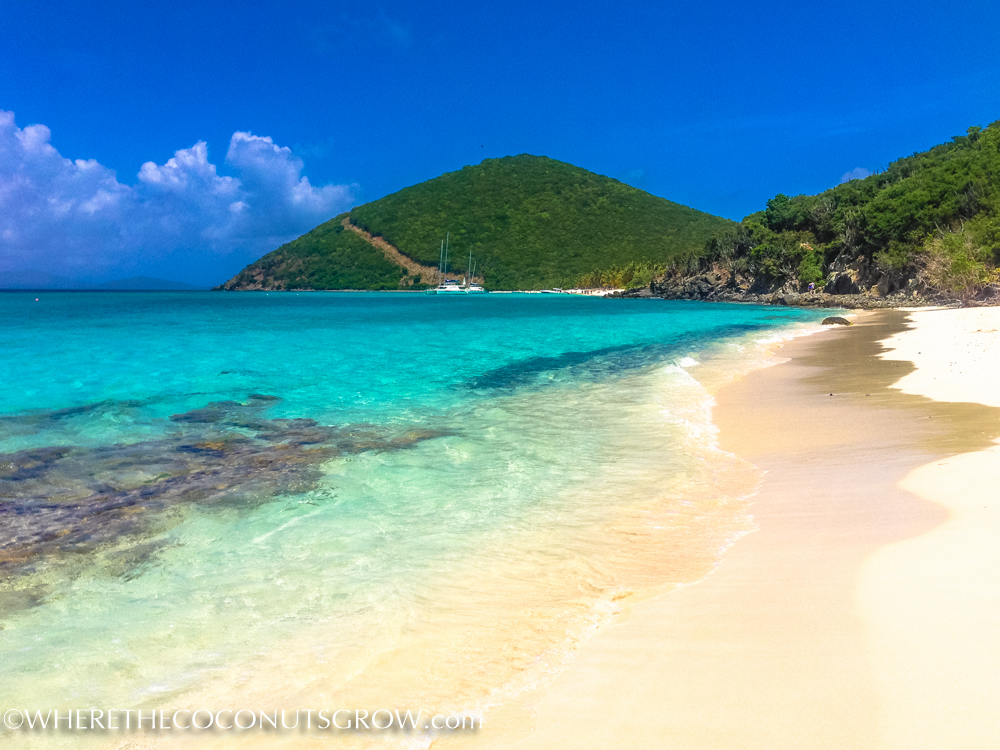 Stay tuned to see our next adventure in the BVI's!!  We're currently relaxing in Grenada for the rest of Hurricane Season taking care of boat projects and enjoying Island Time :) Leave us a comment, we'd love to hear from you!!