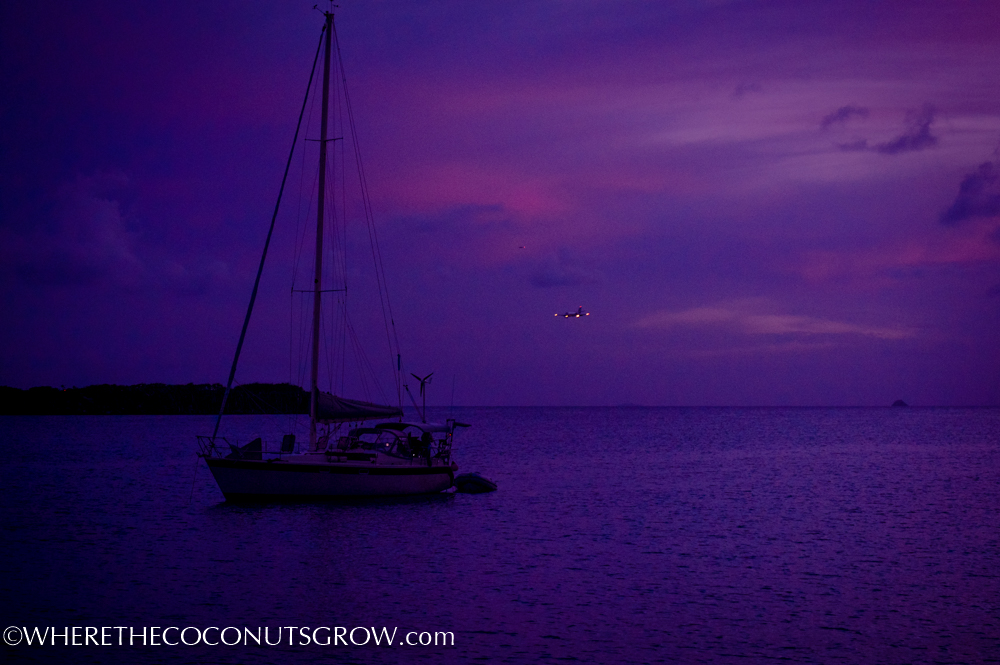 In the evening hours of May 24th, Peter, my Mom and I sat in the cockpit watching the planes come in over St. Thomas in the US Virgin Islands. We had anchored in Brewer's Bay, just a short distance from the airport near Charlotte Amalie. The next afternoon my Grandmother was scheduled to arrive to spend a little over a week with us on Mary Christine.
By this time, Mom was beside herself with excitement to finally be back in the Virgin Islands. Her last visit was in 2006 when she left her heart and a piece of her soul on Jost Van Dyke. Jeanne, my Grandmother and Mom's Mom, had never traveled this far before and was thrilled to earn her very first passport stamp!  With three generations aboard, it would surely be a trip to remember.
My 31st birthday was May 26th and what better way to celebrate than to spend it on Jost Van Dyke with family?!! After picking up Bean at the airport, we immediately set sail for an overnight stop in Hawksnest Bay, St. John. (I couldn't say Jeanne when I was little and now everyone calls her Bean. The name has stuck through all these years!) The morning of my birthday we sailed north to Great Harbour, Jost Van Dyke.  It was a gorgeous sail with perfect winds. The Virgin Islands are truly spectactular – unlike anything we've seen on our journey so far. The way the islands are nestled together, it makes for some pretty perfect cruising grounds.
With little room to anchor, we picked up a mooring ball toward the back of the mooring field. All four of us could hear Kenny Chesney singing a little song called Somewhere In The Sun inside our heads,
"Oh I wish I was there tonight on Jost Van Dyke
Sipping on some Foxy's Firewater rum
Or kickin' back with Ivan
With all my friends down in the islands
Wouldn't take much for me to up and run
To another life somewhere in the sun"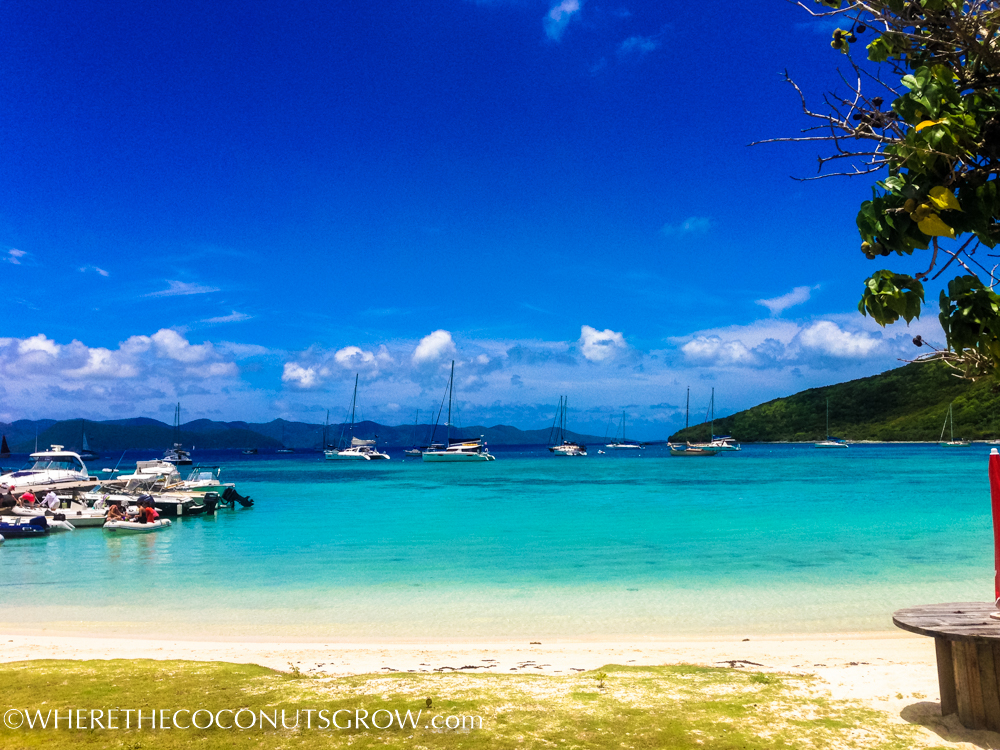 We made dinner reservations at Foxy's for later that night. Luckily, it was a Monday and fairly quiet. Foxy's can definitely get rowdy!
Dinner was outstanding and the ambiance was perfect. Just a quiet night with a little Caribbean Breeze… My kind of birthday!! :)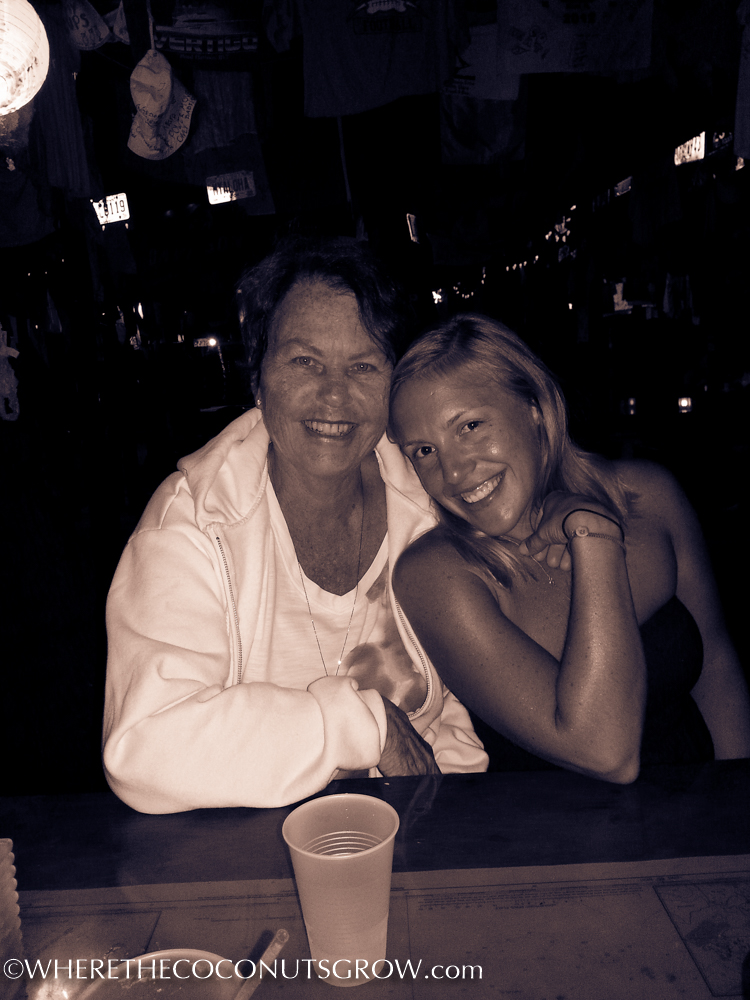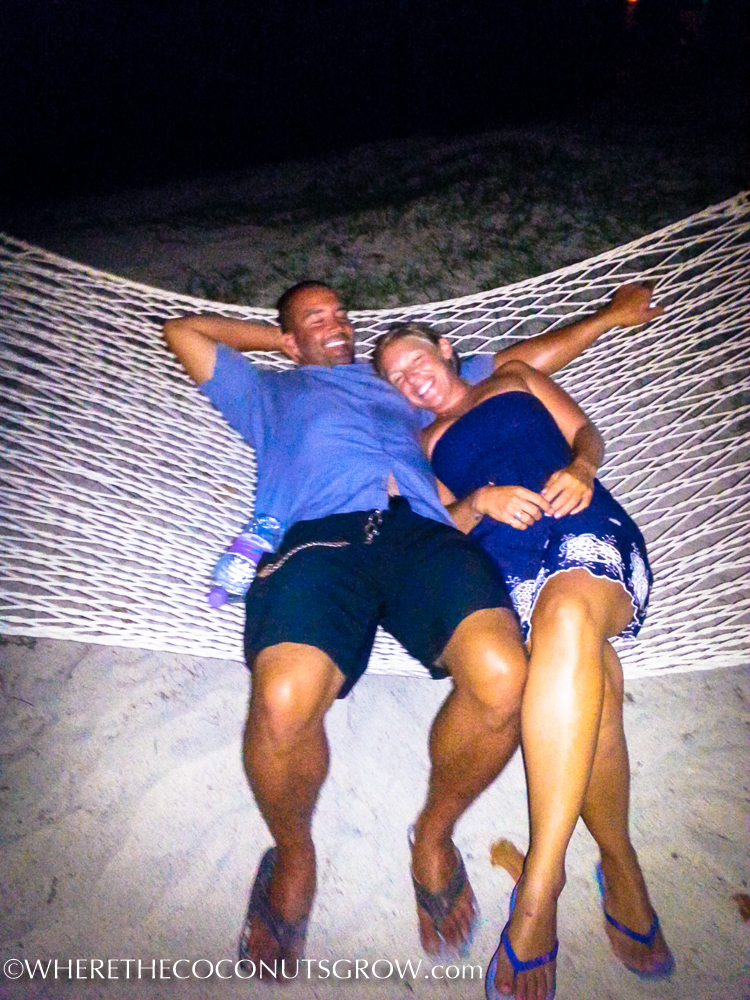 Tuesday 5.27 we took a short dinghy ride over to White Bay, BVI. Mom was absolutely GLOWING!!! Happiness was spilling out of her like I've never seen before. The second she got in the water, it was as if she was HOME. I felt like she was welcoming us to the place where she belongs… Can you feel it too?
Kickin' back with Ivan…
Enjoy these photos of Ivan's White Bay Campground and Stress Free Bar before it was torn down this summer. This famous beach bar is currently being rebuilt due to foundation damage from a rain storm 10 years ago! Rumor has it, Ivan's will be back up and running this November, just in time for our return to JVD!! While most of the memories will be put back up, we're sure Ivan will need lots of help with new decorations of seashells, t-shirts and autographs from all his visitors.
What's your favorite spot in the Virgin Islands???
Stay tuned for lots more photos of the time we spent in BVI! We are currently relaxing down in Grenada for the remainder of Hurricane Season. If you're near Mt. Hartman Bay/Secret Harbor, come say hi!!!