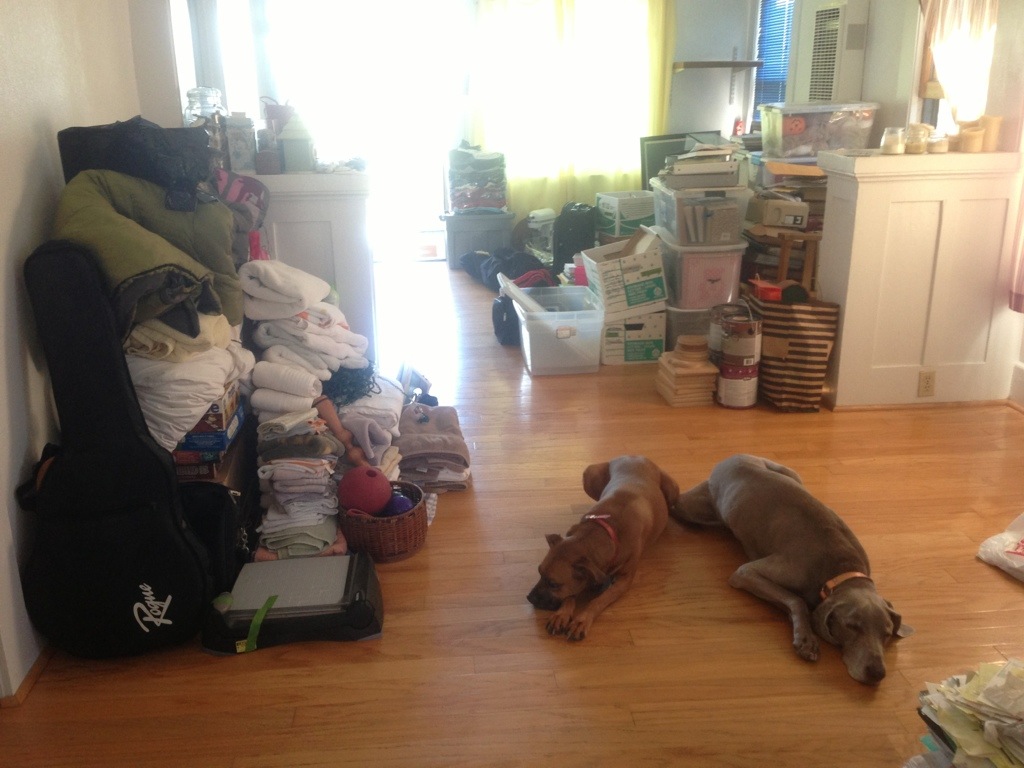 Packing up our little two bedroom house in San Diego was relatively easy considering what a big move this was for us. We had been preparing for "something" for quite a while but we just didn't know what that something was until this July. We had already downsized quite a bit but now we had a whole new motivation behind us.
The first task was to sort out the stuff we were going to store in CA, the stuff we were going to take with us, and the stuff we were going to sell or donate. It was a fun challenge to figure out how little we would actually need living on a boat. There were so many useful things we've accumulated over the years for that one time that it will come in really handy! We also considered how much storage our boat has, which is hard to believe until you see it, but its ridiculous how much we do have room for. We had already gotten rid of most of our furniture but our living space started to resemble what you might see in a hoarder's house! There were piles everywhere and the dogs knew something was up for sure.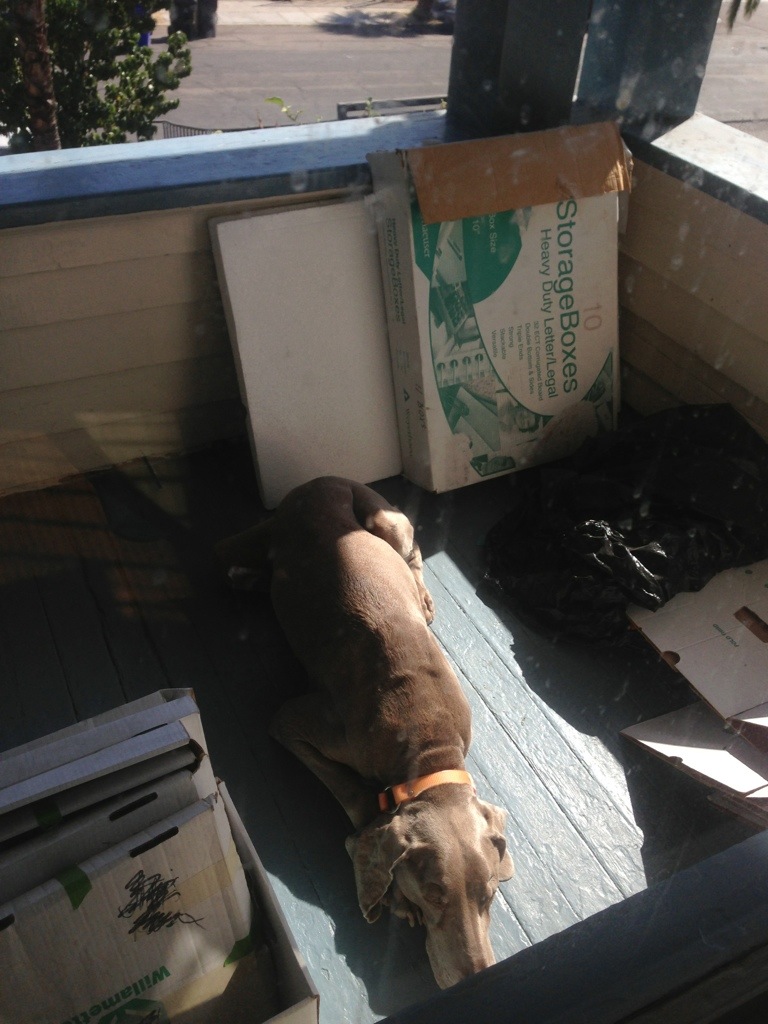 Despite all the confusion, Gunner managed to find a quiet spot in the sun all to himself!! Both dogs did really well when we were busy packing and running around. We made sure to give them extra attention and lots of exercise in the weeks before we left.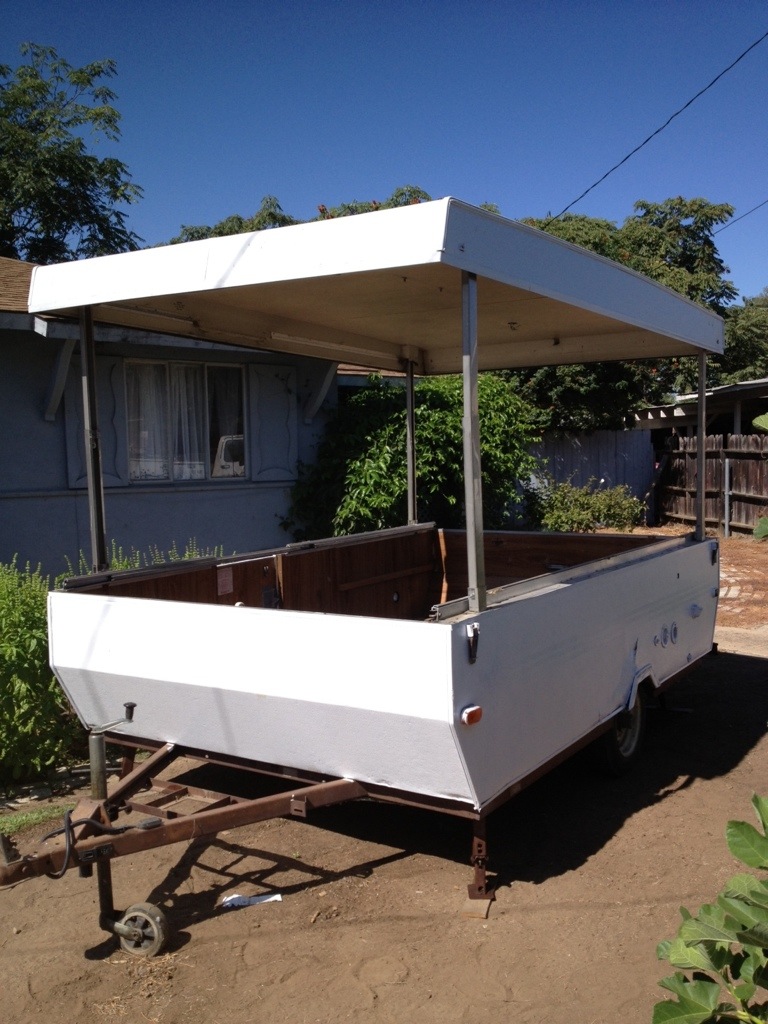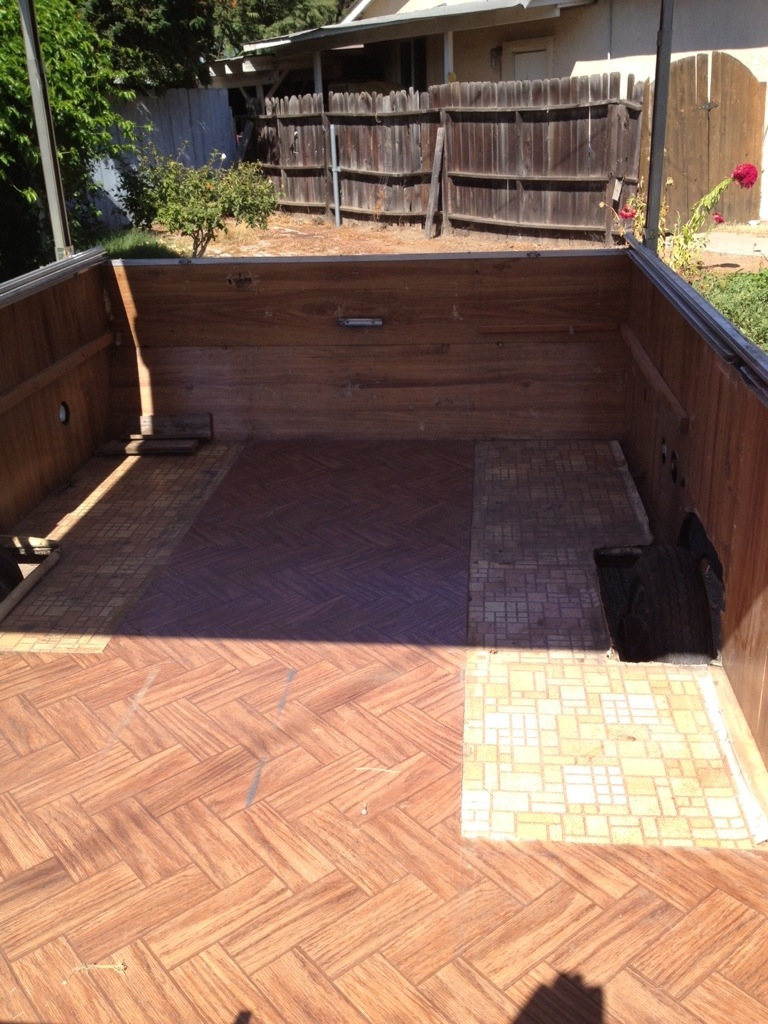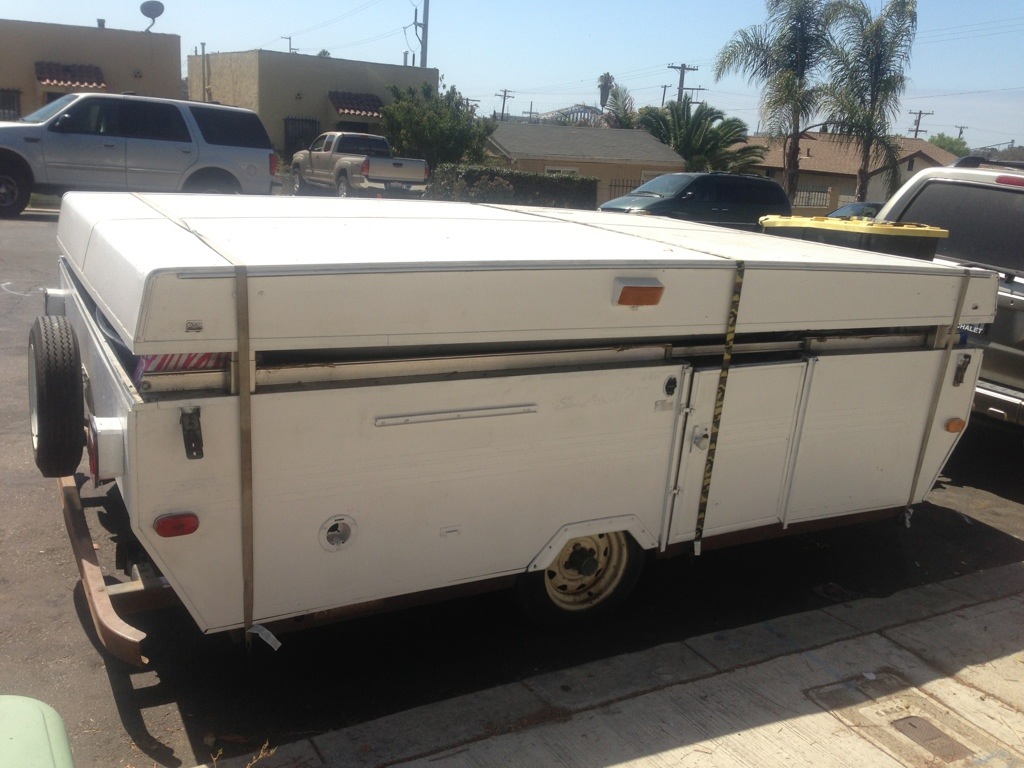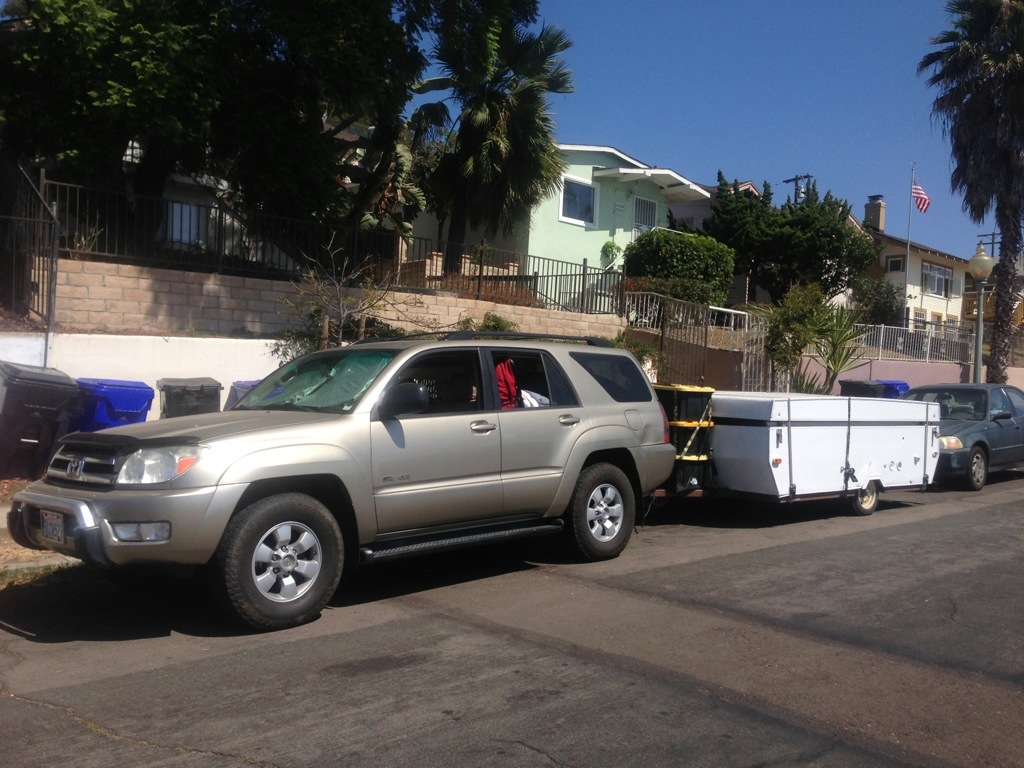 Since the dogs would be making the journey with us across the country we wanted to find a trailer solution that would allow us to keep the inside of the 4-runner pretty clear. Renting an enclosed trailer would surely cost a pretty penny and we considered getting a flatbed trailer but all our stuff would be caked with road grime or soaked by any rain we might encounter. We also didn't want to be limited to a return date through a rental company so purchasing a used trailer off Craigslist was the best option for us.
We found this AWESOME pop-up camper that was converted to a covered trailer for $200!! Now, it wasn't the nicest looking, and we had to improvise a little but it got the job done!! Call me Nervous Nelly but I was sure the tires would blow out eventually. There were cracks on the insides of the tire walls, the tires rubbed against the openings on the floor of the trailer and we had to make our own wheel wells out of a plastic bin cut in half and secured with duct tape. The tires were rated for 90psi and we had a spare so we set out with a plan to just go as far as we could. Just a few minor hiccups with having to rewire the running lights and tying up the rear stabilizer arms, but we made it ALL the way!! It was a whopping 2600 miles from San Diego CA to Punta Gorda FL with a quick stop to see some friends and family along the way.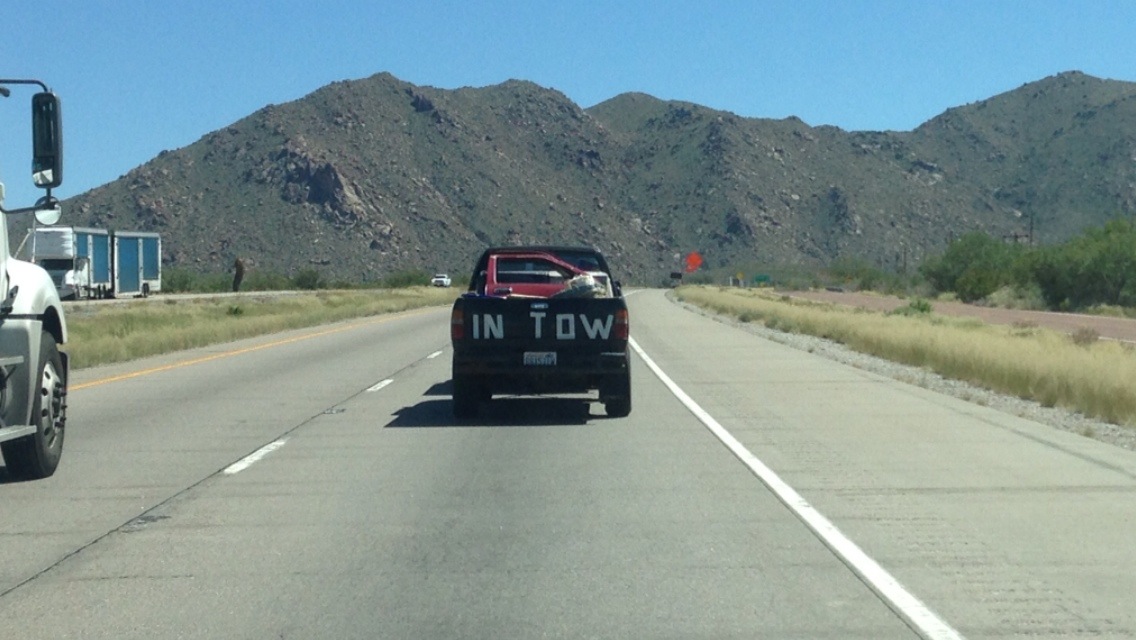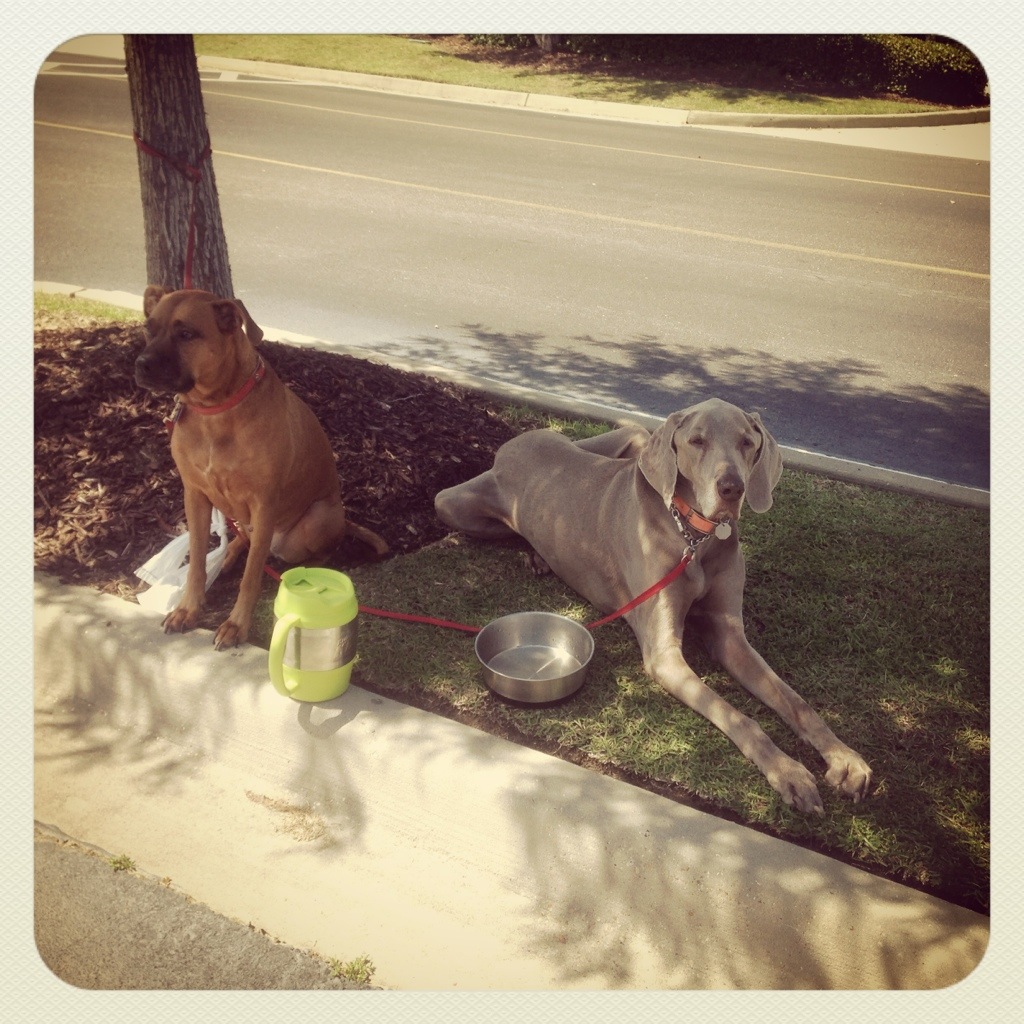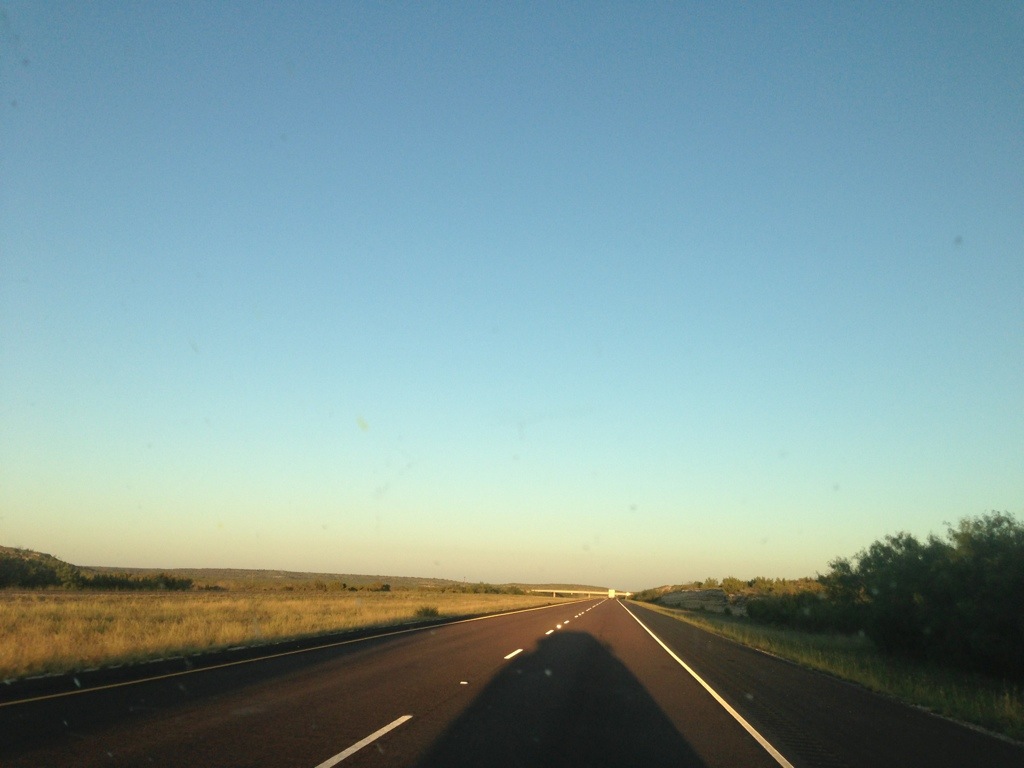 And the journey begins!!