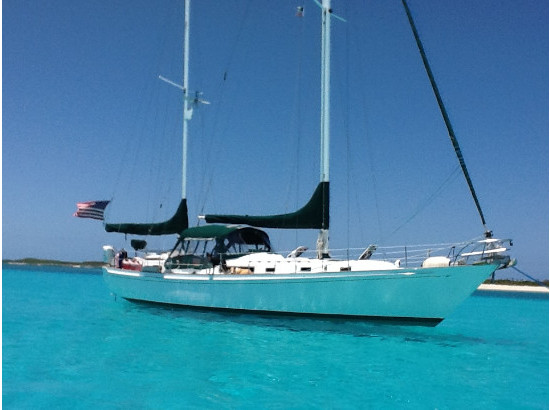 The last few months sure have been CRAZY!!! In a nutshell, this is what inspires our first post on our NEW WEBSITE:
Our family and friends seemed to be in disbelief as we told them earlier this year that we were going to buy a sailboat and sail away to far off lands. We told them we would sell most of our belongings (including our cars), store the stuff we just can't get rid of, and move onto a boat with only the essentials. On top of that, we are taking our two dogs with us!!
Well, we really did it!
In July we started looking for boats online. We researched and searched and finally we found a boat that we thought would be perfect for us. So perfect we were willing to get on a plane and fly from San Diego, CA all the way across the country to Ft Meyers, FL to take a look at a Beneteau M445. Major disappointment set in as soon as we stepped on board. There was water damage everywhere and it was WAY more of a project than either of us wanted to think about. The ad was deceiving and we just didn't have a good feeling about it. We were puzzled.  The boat's name was Cosmic Convergence and we had been sure it was going to be just that.
Feeling deflated, we went back to the hotel wondering why we came all this way. We had a few days left before our return flight and decided to get a good night's rest and figure out a new plan the next day. Determined as ever, I kept searching on the yacht sales websites from my phone in the wee hours of the morning when I couldn't sleep. This is unusual for me. Most everyone  knows I'm not a morning person, especially on East Coast time. I bookmarked about four other boats that looked interesting and decided that I couldn't wait any longer. I woke Peter up at 8am to show him what I found.  We called on all four of them, but only one person got back to us that day. A few hours later we were on our way to see Hey Jude, a 1980 Whitby 42′ Ketch.
It was magical. We stepped aboard and we both knew this was our new home. She was very well-kept and loved by her previous owners, Steve and Judy, who have been out cruising with her in the Bahamas and Caribbean for the last 20 years. We spent the rest of the day with them and made plans to draw up the paperwork, schedule a survey and a sea trial. I immediately made a call back home to my sister Annie who was watching our dogs for us and asked if she could take c
are of them for a few days longer. I also had to extend my "vacation time" at work :)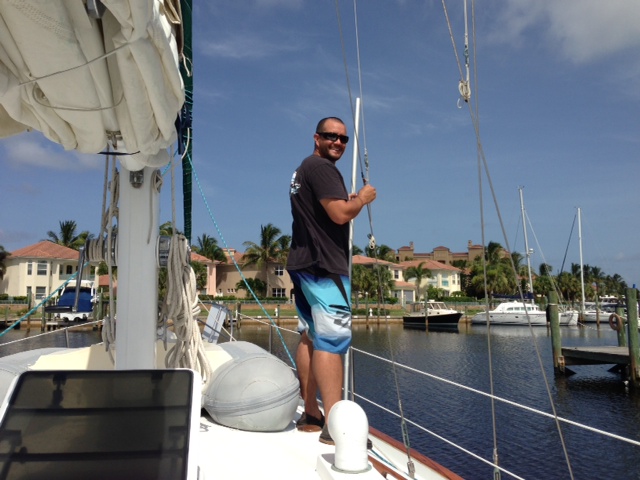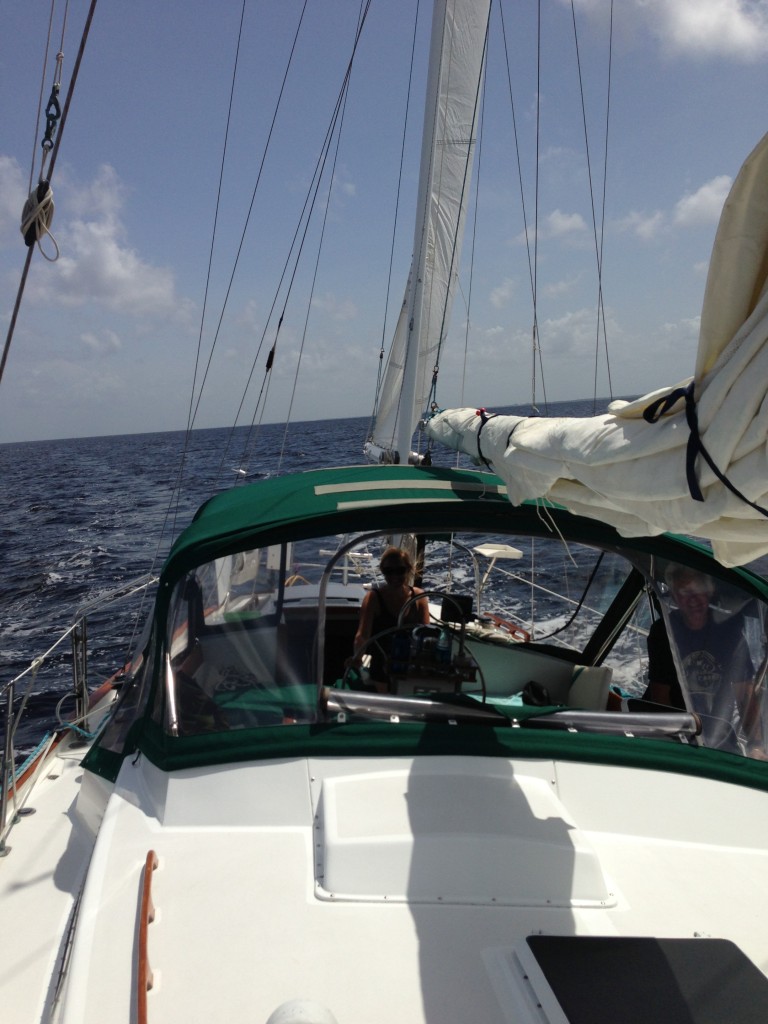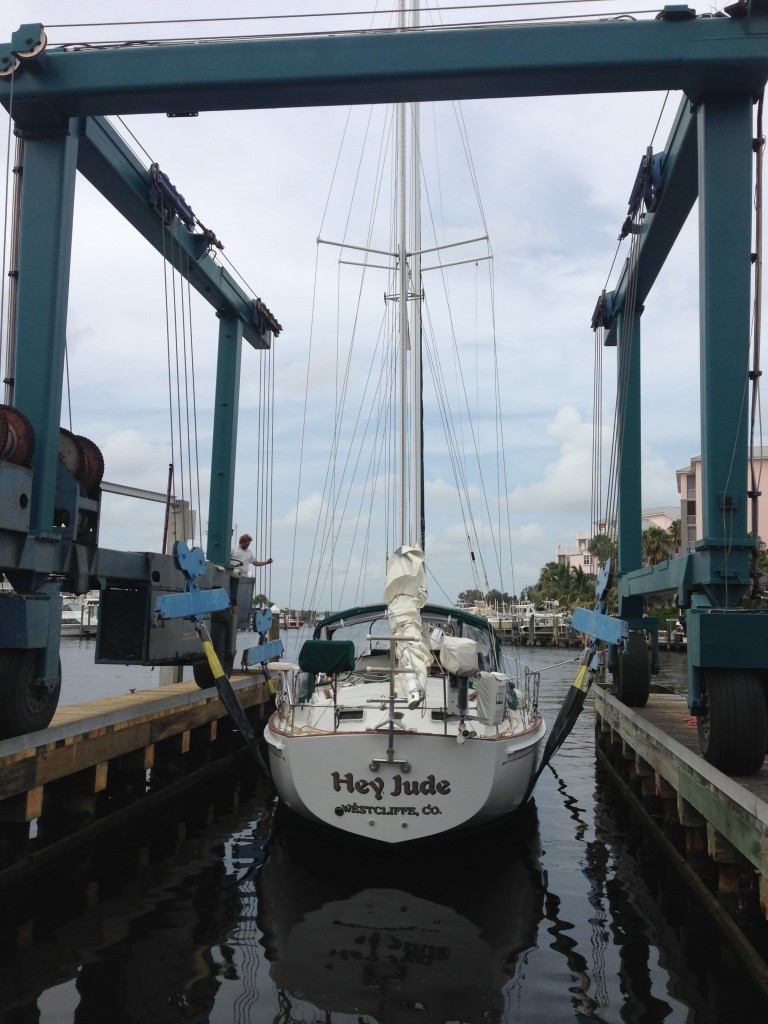 Everything went flawless. The Marine Surveyor was genuinely impressed and said it was the best vessel of this vintage that he has ever seen. Turns out he personally knows the man who built this boat in Ft Meyers, FL. Peter and I flew home and set everything into motion. Garage sale, Craigslist posting, runs to Father Joe's for donations, and of course telling all of our family and friends that we bought a boat!!
As promised, we have FINALLY built a website for all of our blog posts and pictures so everyone can follow us on our amazing adventures. Be sure to click around and let us know what you think! Stay tuned for the next post with more tidbits about our journey across the country :)