When we arrived at Brown's Marina in Bimini Thursday 2.6.14 at dusk, we hooked up to shore power after Bob and Ellen so kindly let us borrow their 50 amp connector. Our power hookup at our slip wasn't working so we had to wait until the next morning to let the marina know we needed to use power from another slip. No biggie. We didn't bother filling up water or fuel here but we charged up our batteries and laptops and phones. We had nice hot showers on shore and found a few cockroaches in the bathrooms behind the door. We made sure none caught a ride back to the boat in our shower bags.
The guy in the slip next to us had underwater lights and he would turn them on at night. It was crazy to see how many huge fish were underneath the boat all the time. We saw monster tarpon, tiger sharks, nurse sharks, starfish, needle fish, manta rays, eagle rays… a ton of sea creatures!!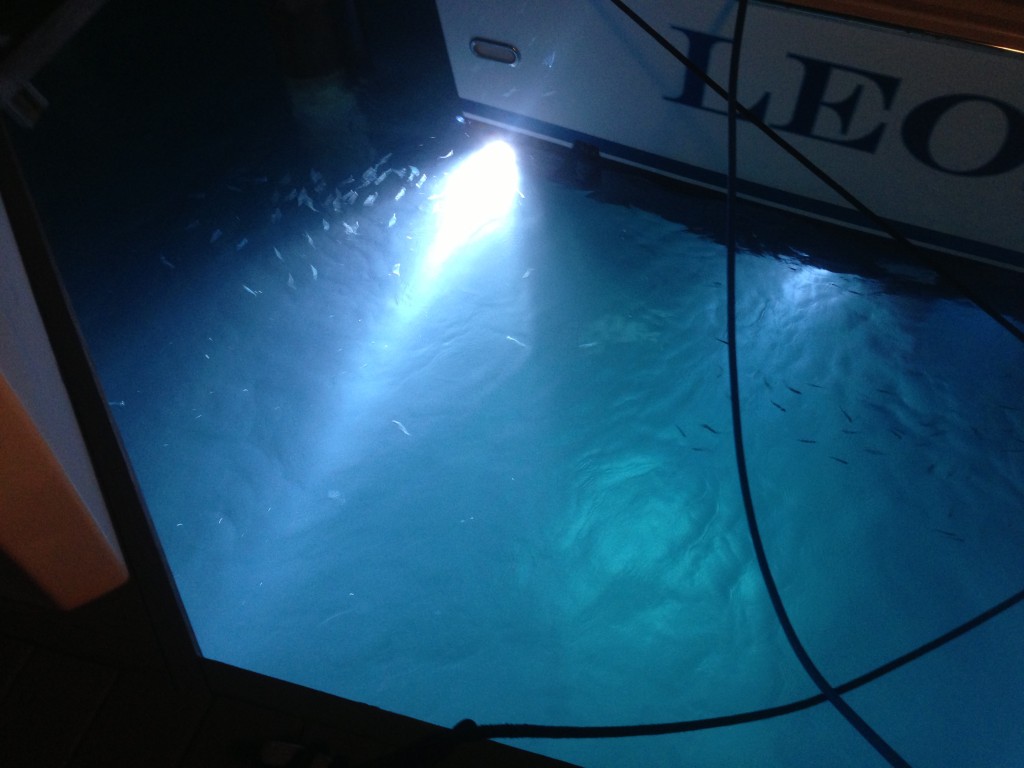 The next day (Friday 2.7.14) we finally got to see how beautiful it was here in Bimini.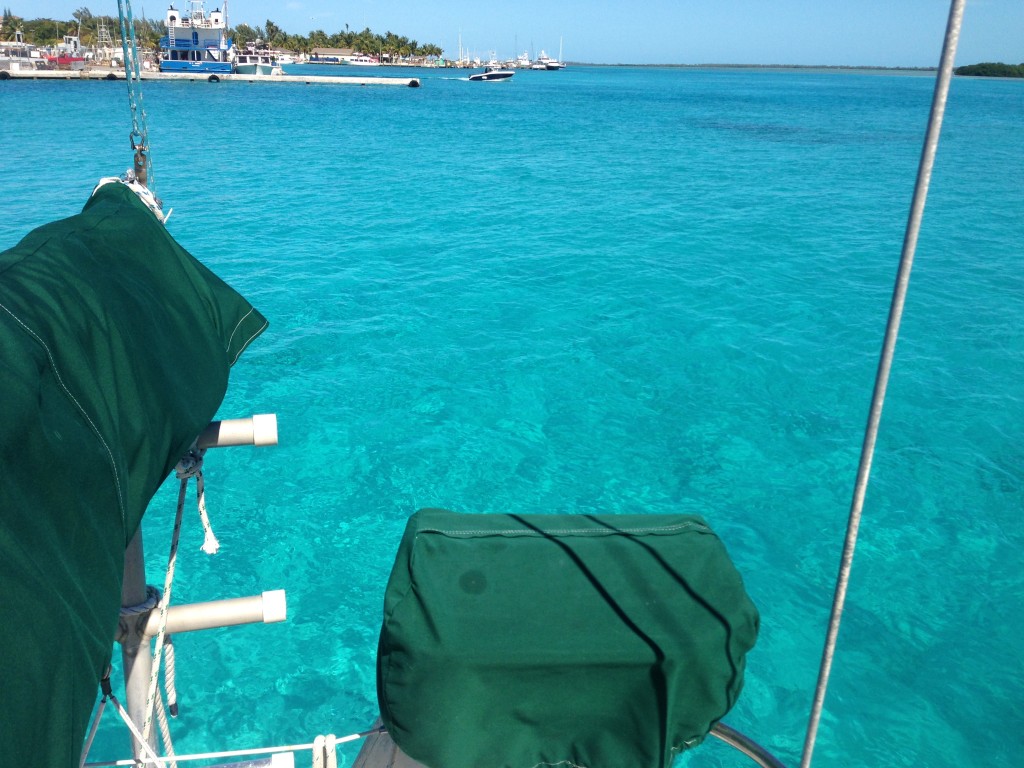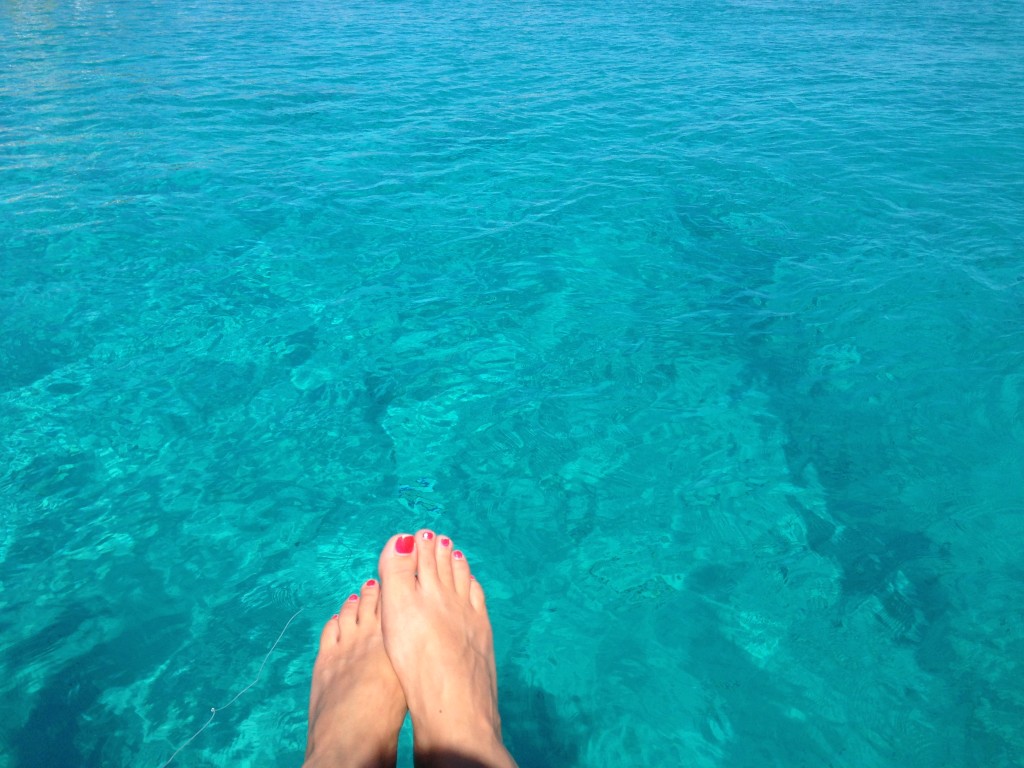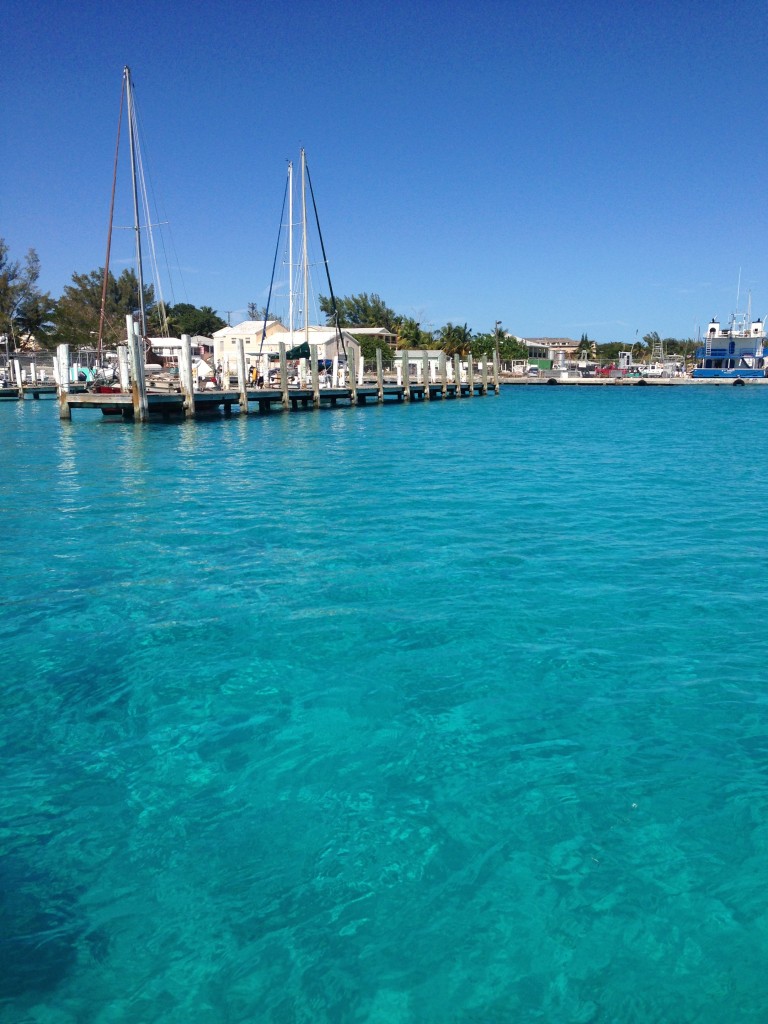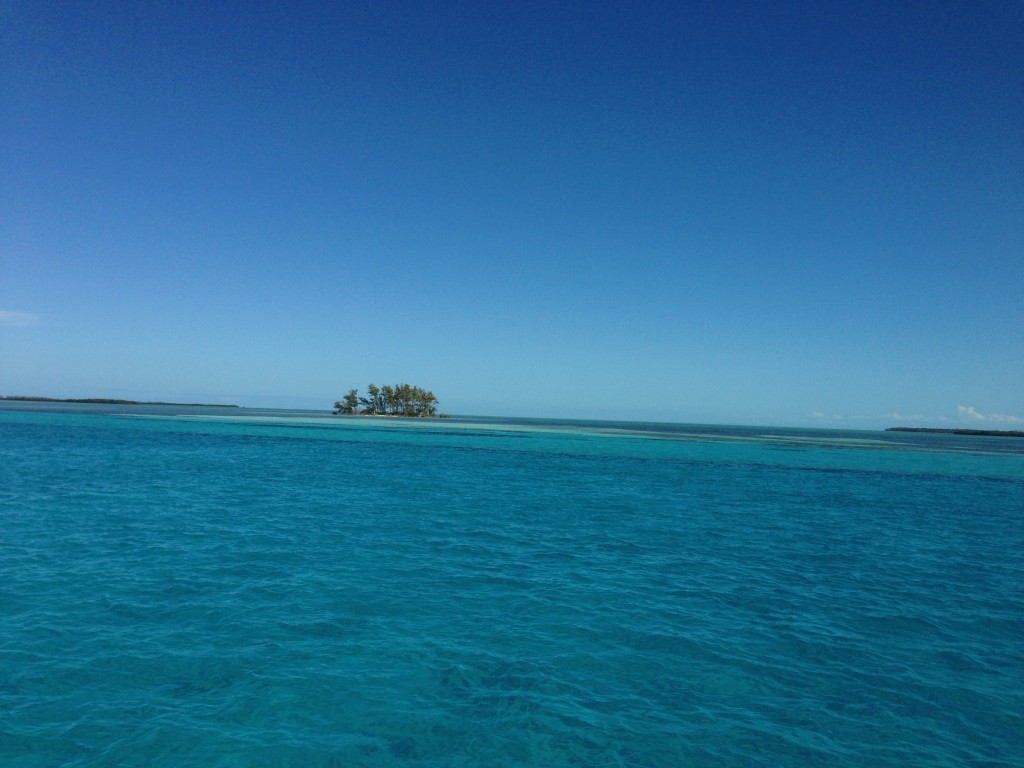 There was a nice sandy manmade beach area next to the docks.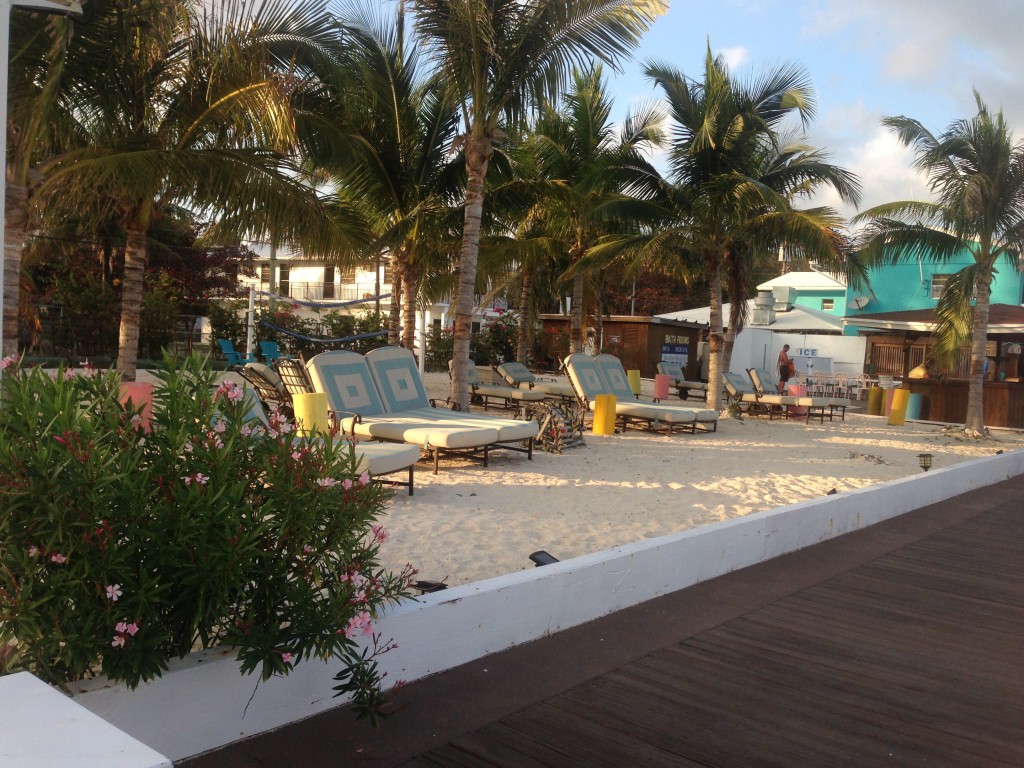 The dockmasters told us about the 8′ bull sharks that come feed when the fishermen clean their fish twice a day. Scary! Peter managed to snag a photo. It doesn't look like it here but it was huge!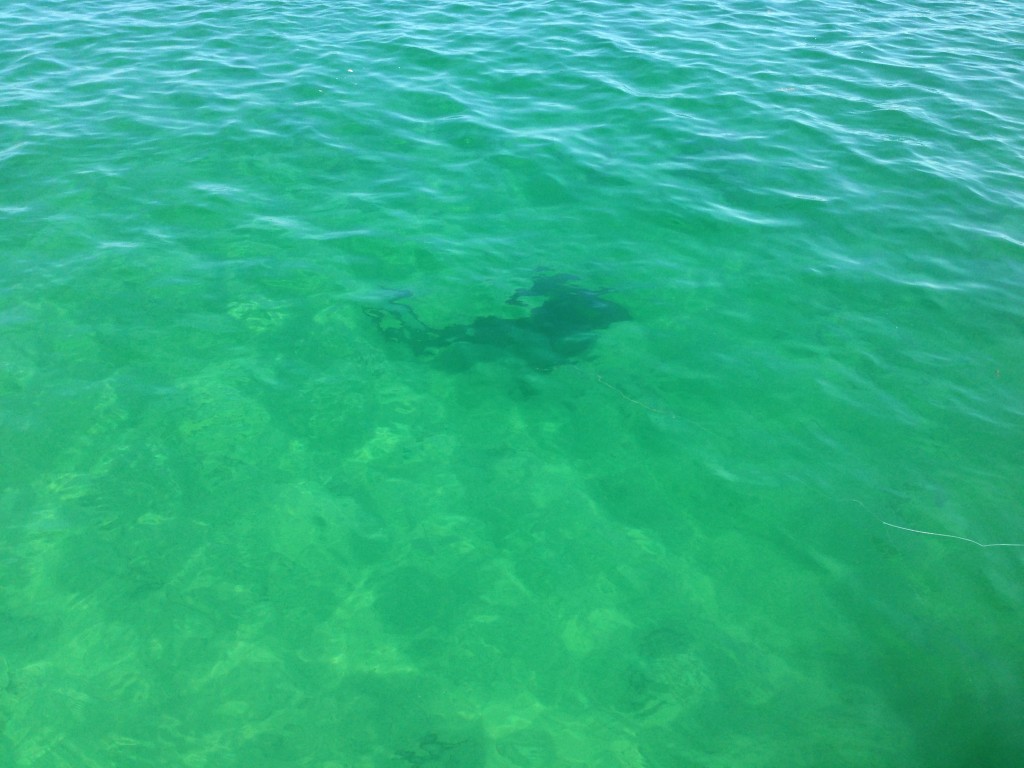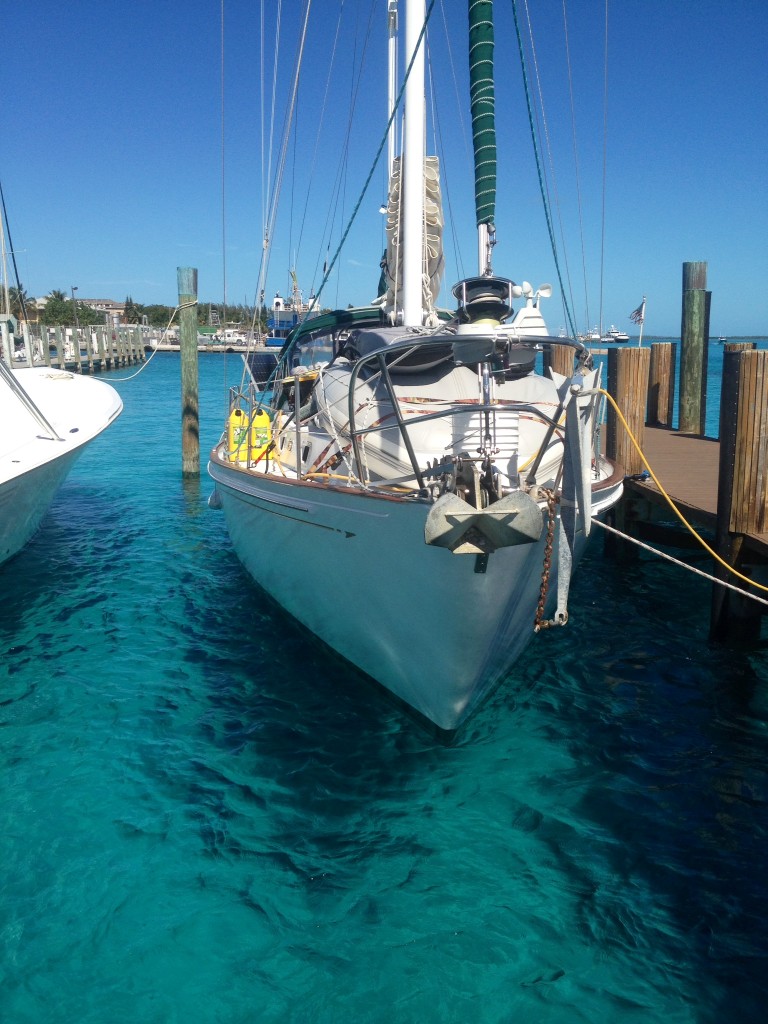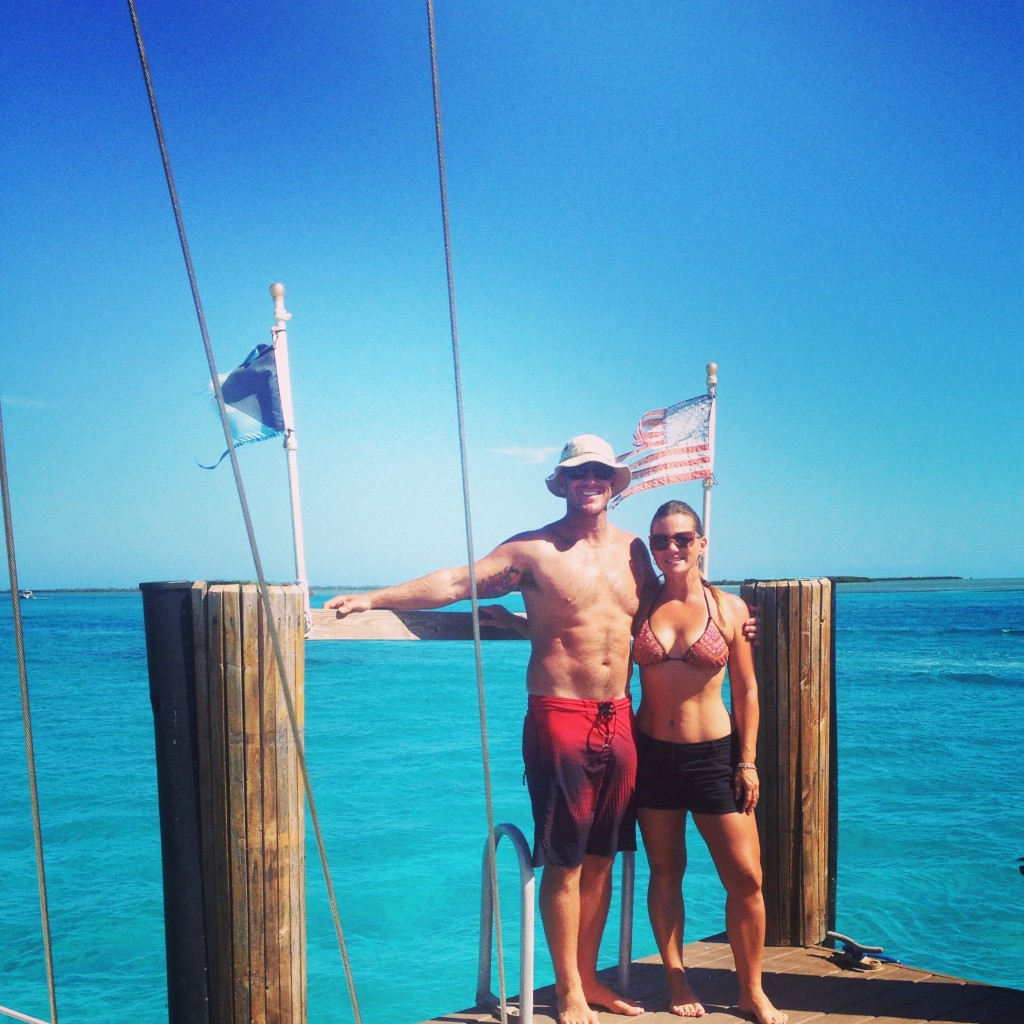 I got to meet LeeAnn Toth (another fellow WWS member)! She was just a few slips down at Brown's. Erica & Jordan from the blog, Seadoodle, were just one dock over at Weech's. Erica is also a member of WWS. How cool is that?? Four of us (including Ellen and myself) all in one tiny place! And from what I hear, there were several other waves of fellow WWSers that came through just before us.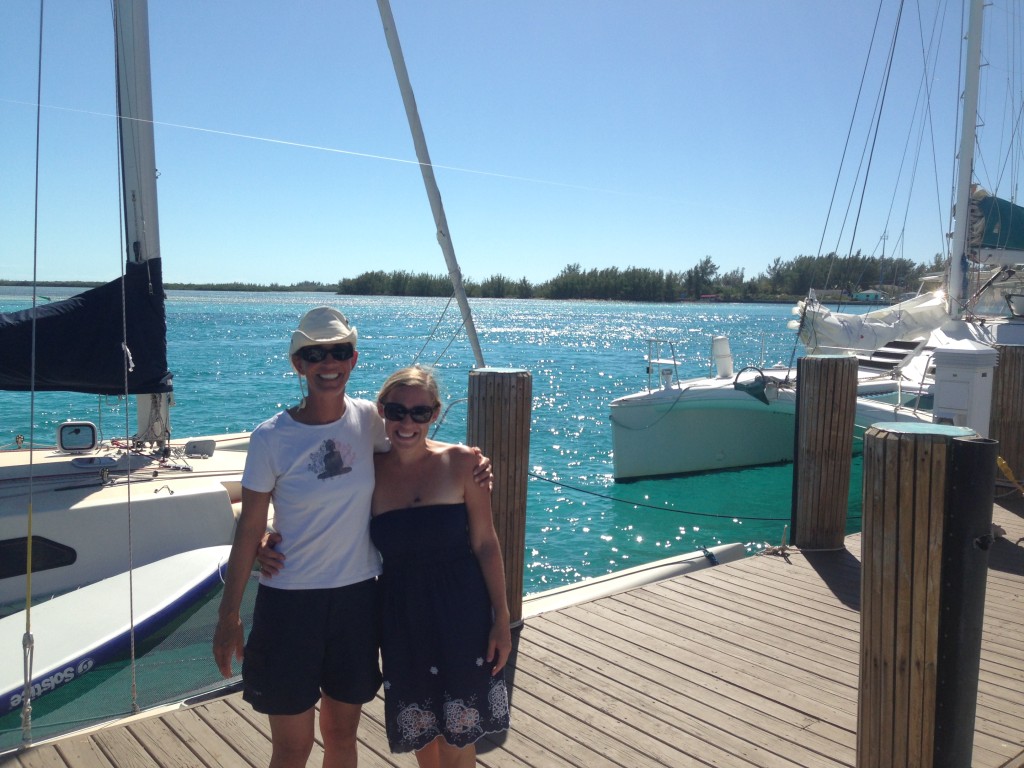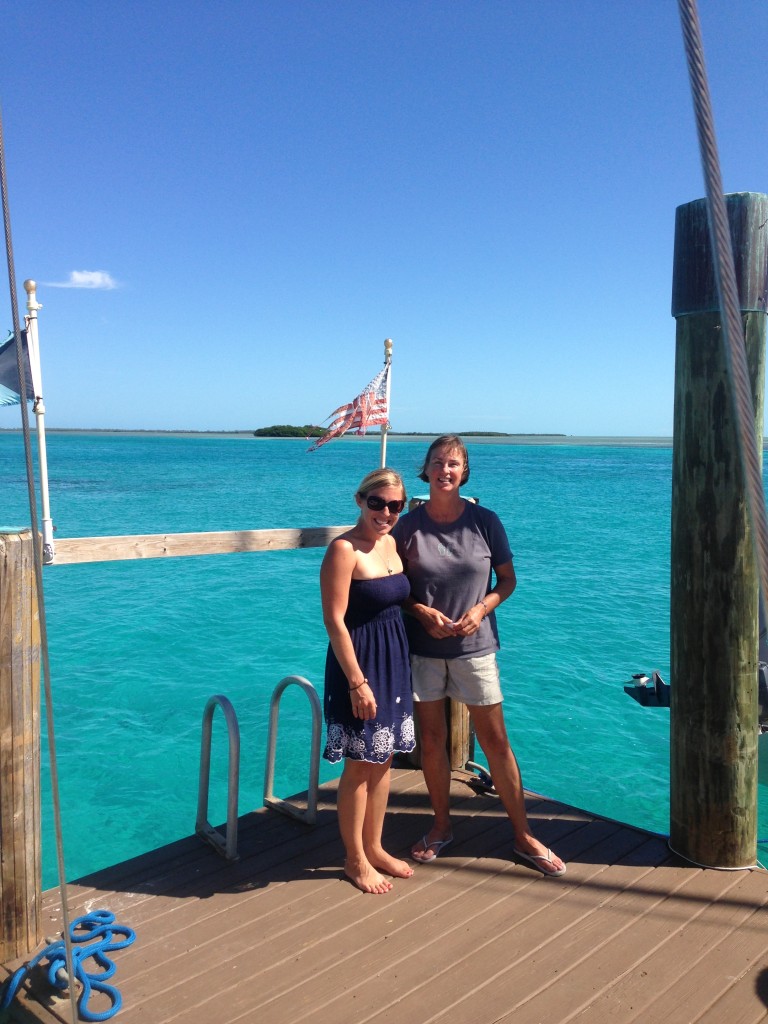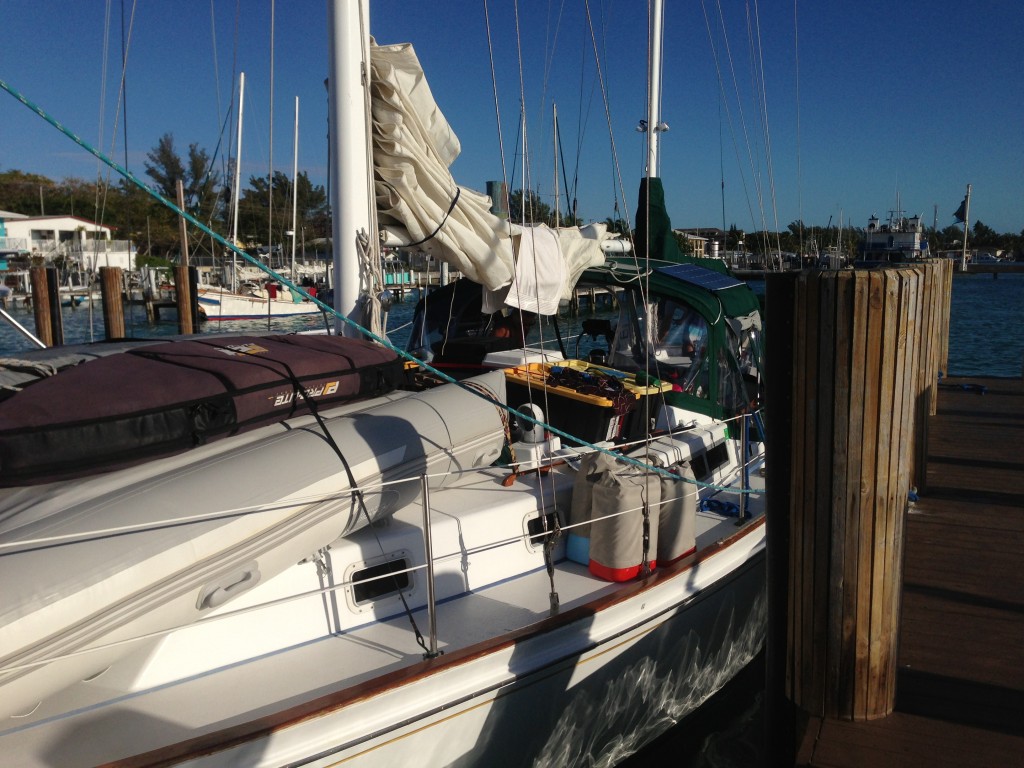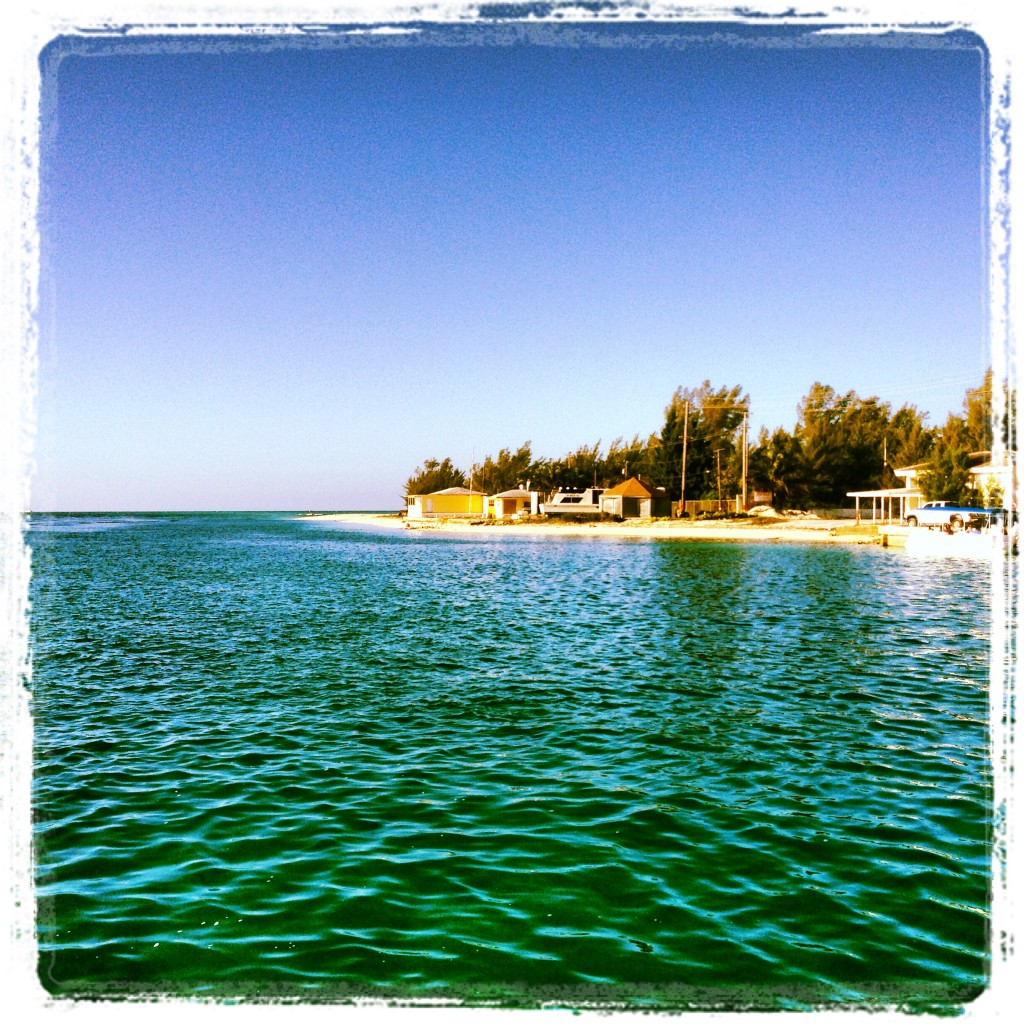 Conch is all over the place here. The shells litter the whole area. It's hard to clean but actually tastes pretty good!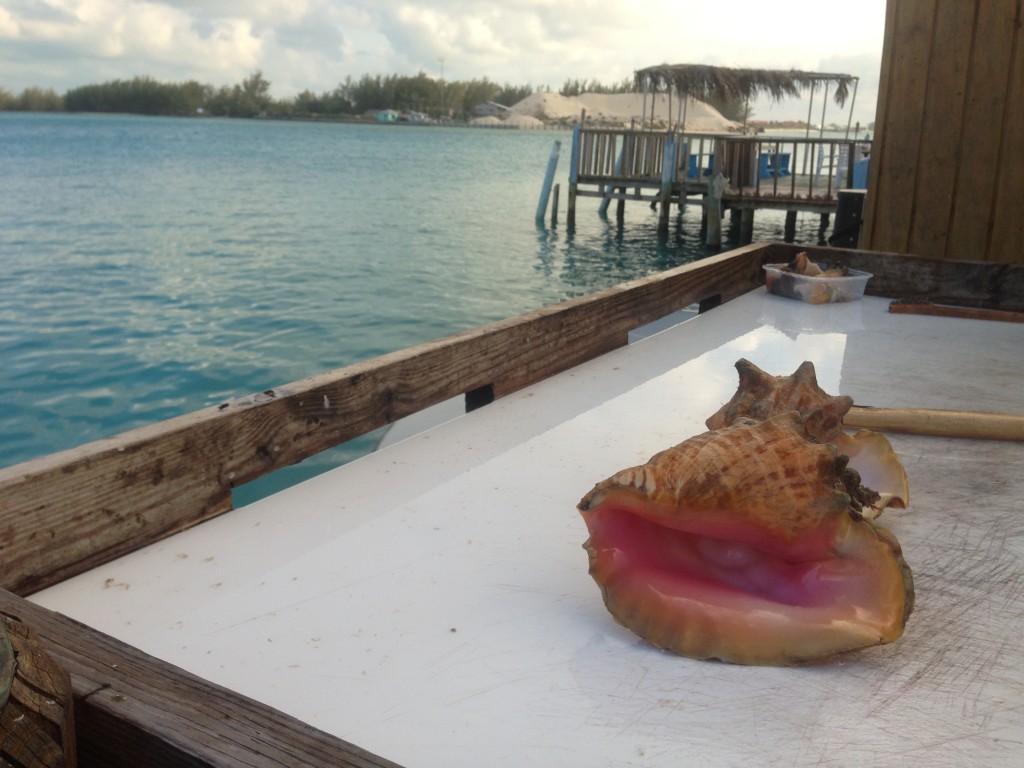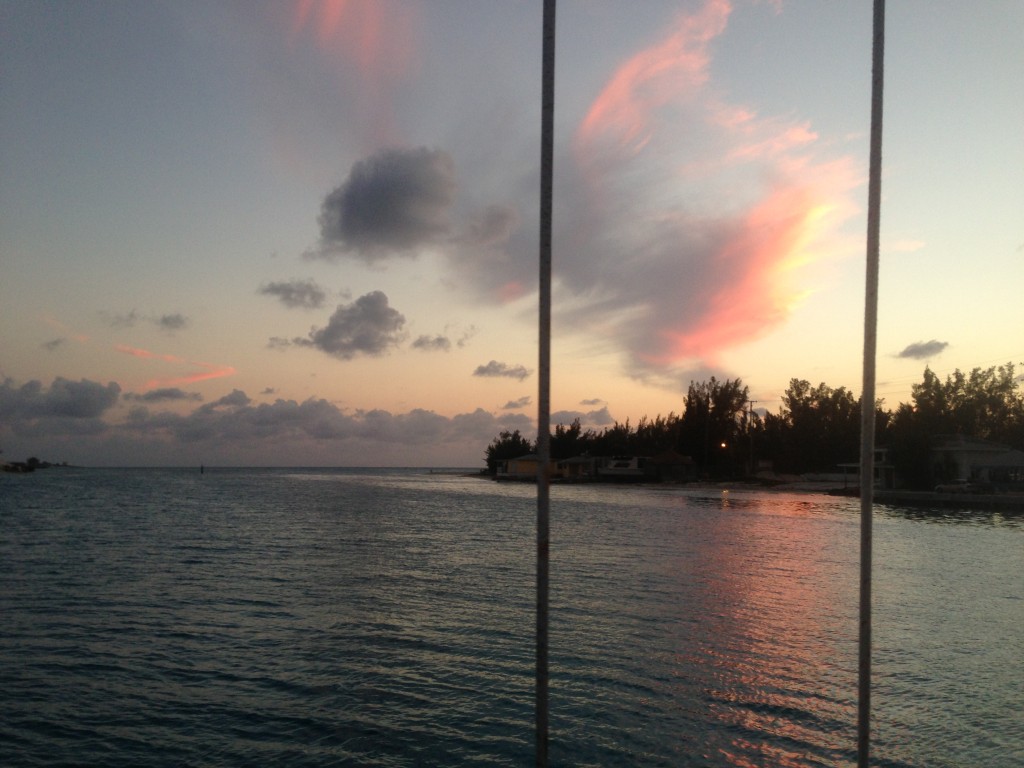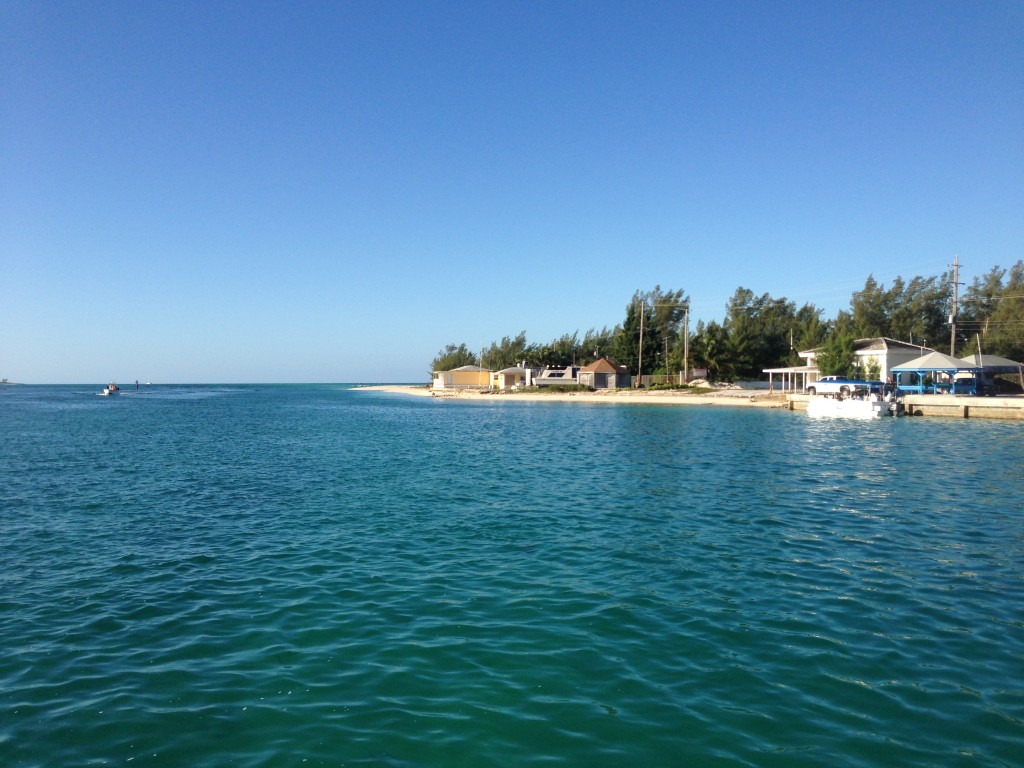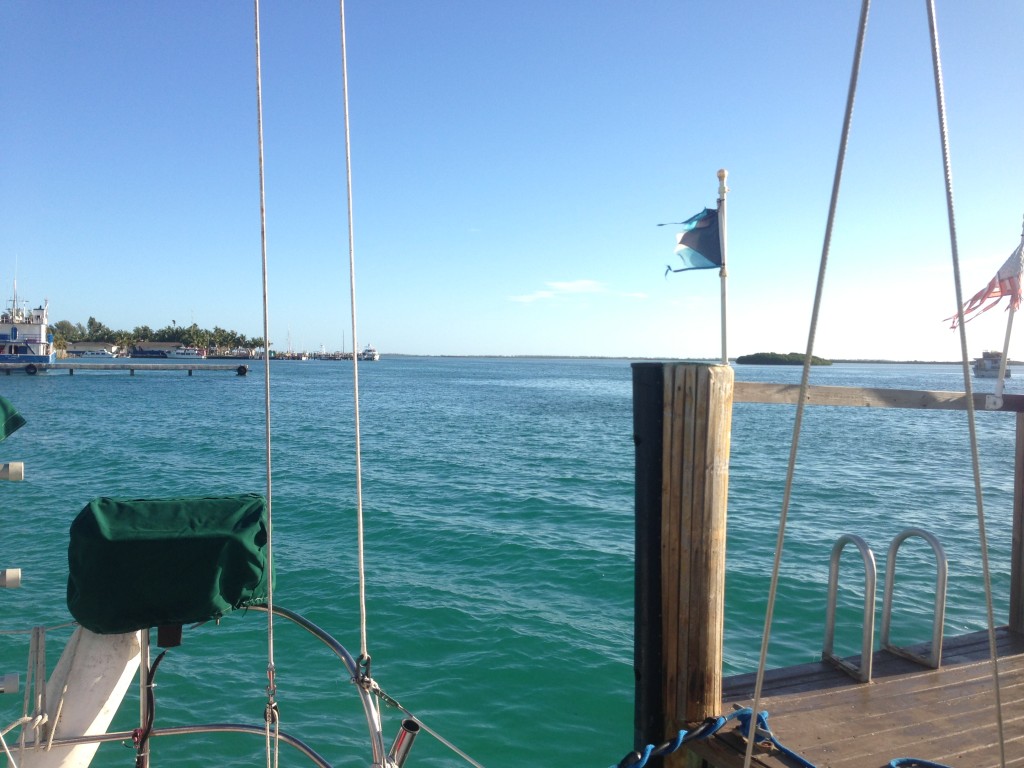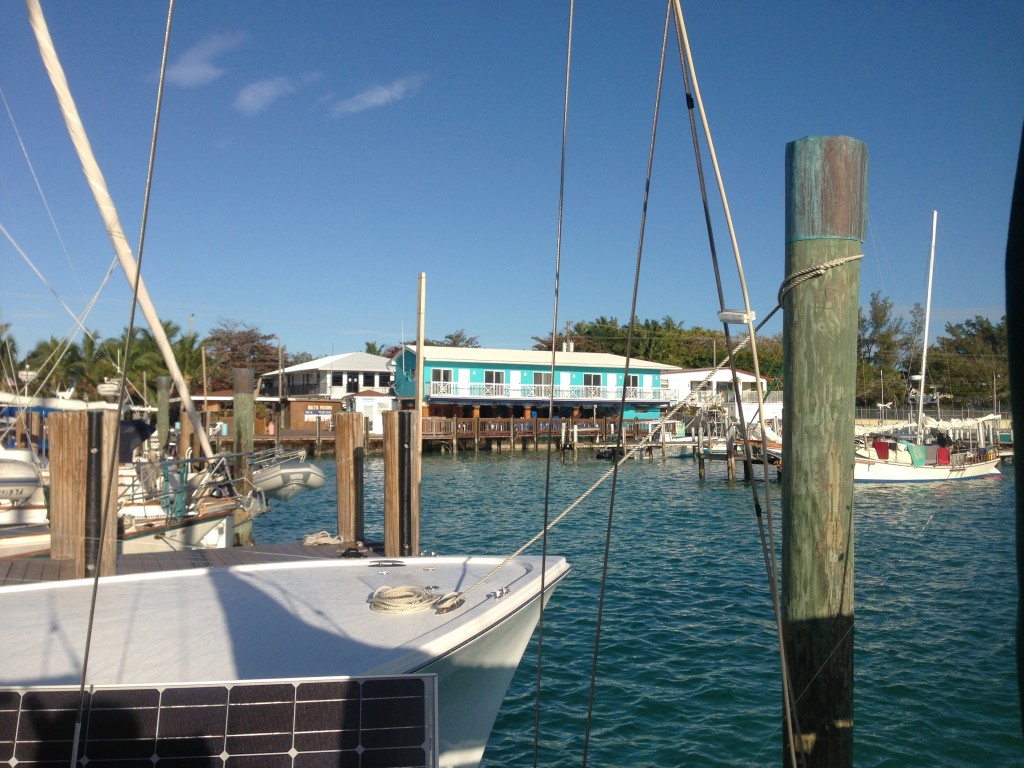 Customs was a breeze for Peter. He walked over to Customs and Immigration in the morning and paid our fees for the cruising permit. Since our boat is over 35′ the cost is $300. They did ask about the dogs and it was just as everyone told me it would be. All they wanted to see was the Bahamas Permit we had applied for before leaving Florida. They didn't ask to see the International Heath Certificates at all. Good thing because we weren't able to get one of the vaccines that they require. The vaccine for Coronavirus is just not available anymore in most places in the US although it's a requirement for entry into the Bahamas. Our vet placed a big note on our documentation explaining this so it was even better that they didn't care to see any other documents except for the ones they issued themselves. When Peter got back to the boat we took down the quarantine flag. We're official now!!