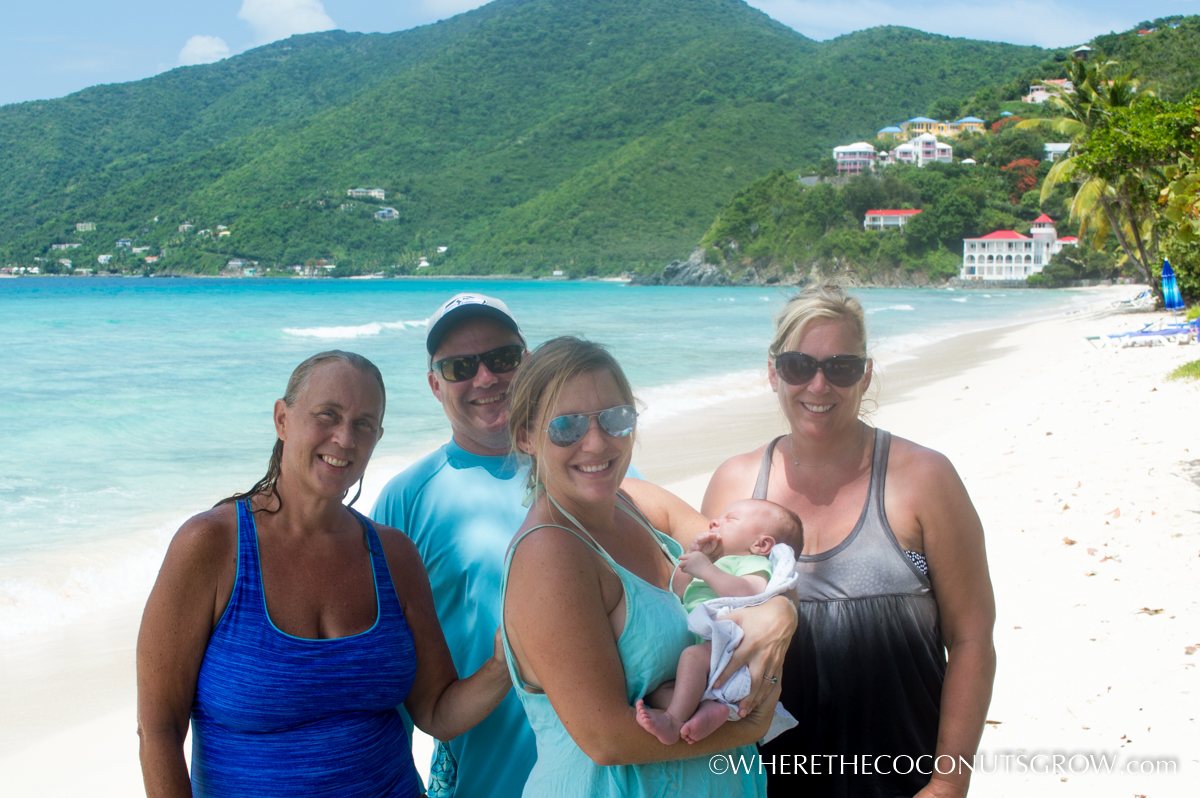 While my dad and Stacy were here, we decided to take Brig down to the beach just outside their condo at Long Bay. It was an absolutely gorgeous day with a perfect, picturesque view all around us. A nice big palm tree cast a perfect shadow on the sand with lots of space to keep us out of the hot sun.  His little skin is so fragile so we are careful to keep him shaded if we do have to go into the sun with him.
I set up the little shade tent that dad and Stacy got for us and gave it a whirl. It sets up in an instant, provides plenty of shade and is big enough for me to sit in there with him. The only bummer part about it was that the wind had started to pick up a little and sand was blowing every which way. I was worried about sand getting in Brig's eyes so we didn't stay down at the beach very long but it was still fun for his first time!
While we sat up in the shade, we watched Nana and Grandma Stacy float around in the crystal blue water. Peter had to work that day so we decided to wait for daddy before letting Brig go in the ocean for the first time ;) Even though I didn't go swimming, I still loved every second of being down by the water. Next time, Brig and I will be out there too! Before I know it, he'll be a little fish just like his daddy so I wasn't too bummed about missing out on the cool waves.
Sometimes I look at the pictures I take here in BVI and I can't believe how gorgeous it all is.  We're so lucky to be able to call this place home…