After our mini vacation to St. Vincent and the Grenadines, we checked out of the country at Union Island and sailed back South to Carriacou.
Our friends Mike and Rebecca on One Love were making the same passage so we snagged a few photos as they passed us.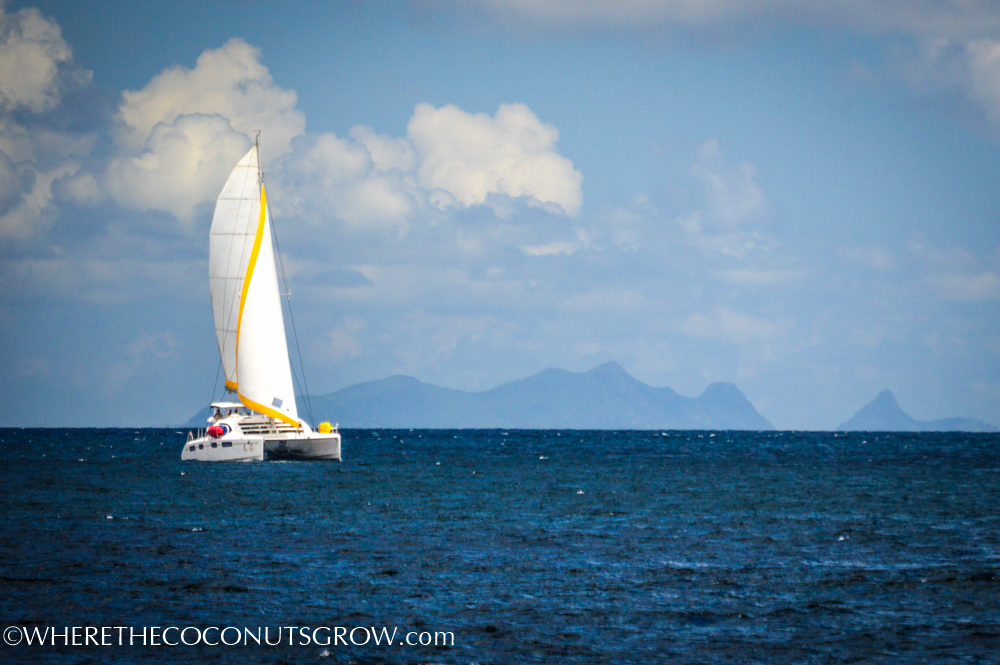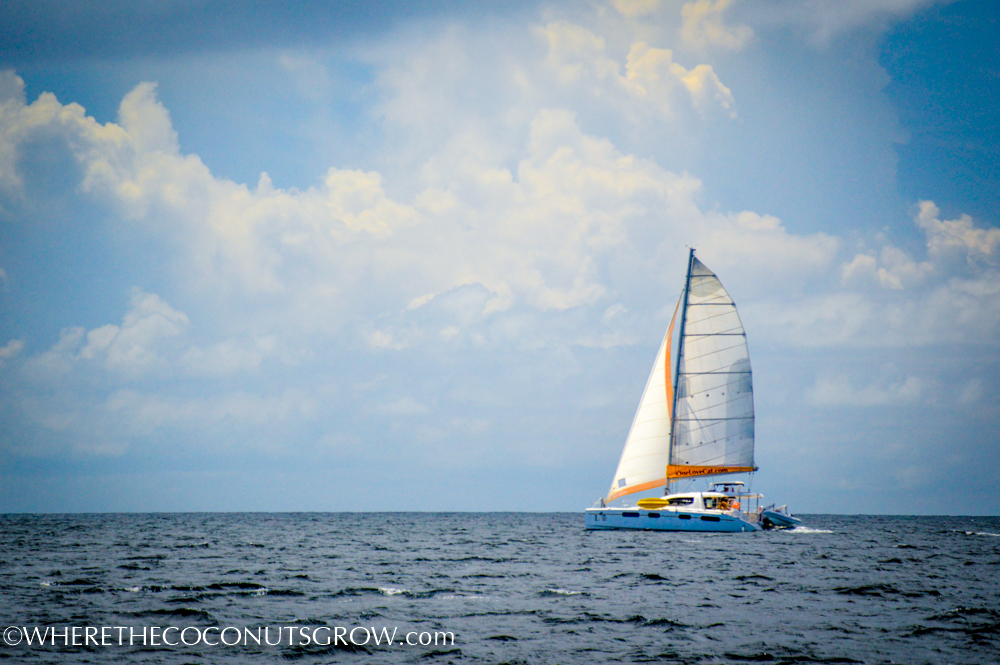 Somewhere along the way, Peter decided to check the fishing lines. We had two out and there is usually Sargassum weed tangled around the lures. It seems to be everywhere between the Caribbean Islands, making trolling for fish a real chore.
Just as he was bringing in the cedar plug, he got a bite not more than 10 feet from the boat and the fish took off! I leaped up to slow the boat down and bring in the other line while Peter reeled his in. Just then, we both saw it jump. He had hooked a gorgeous Sailfish! Sailfish are "highly prized game fish, and are known for their incredible jumps and great speed. They can swim 100 m in 4.8 sec."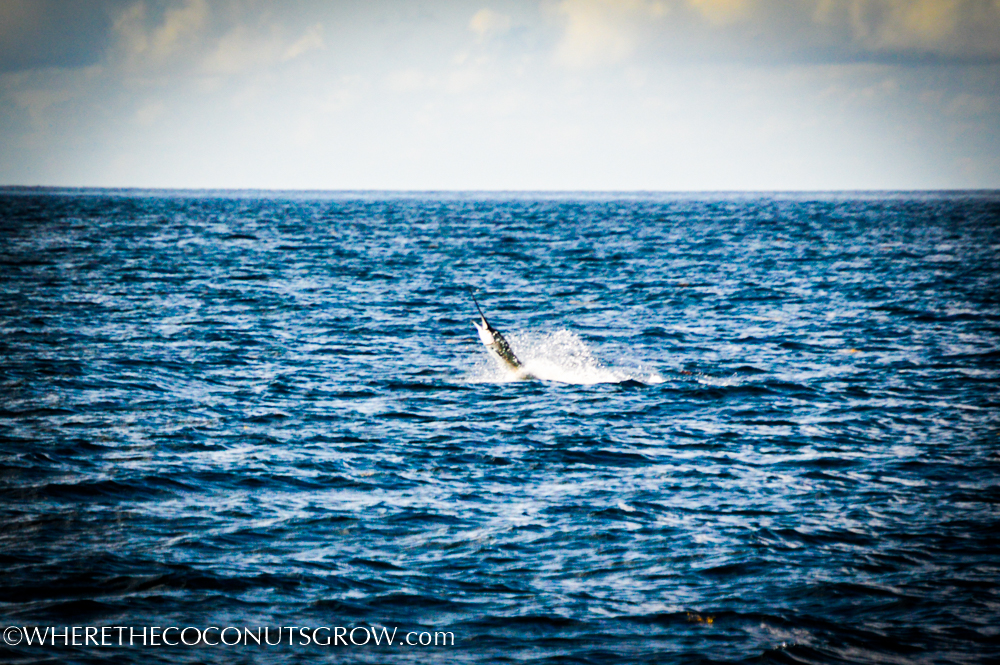 We got a beautiful show. Surprisingly, the fight wasn't very long before the fish gave up. Peter reached over the side, grabbed the bill and shook the lure loose. Technically this counts as "landing" the fish, and I was able to snap some amazing photos in the process.
From the photos you would think it all happened in slow motion, but the truth is that there was an awful lot of commotion! The dogs were barking excitedly as they watched the fish come closer and closer to the boat. Peter and I were both excited and were trying to execute everything as flawlessly as possible. Landing a billfish is actually a pretty dangerous task with that sharp object whipping around! Peter was trying to not lose the fish and I was trying to take pictures. Our autopilot did a fine job steering the boat under sail (far from any land, boats, or other dangers of course).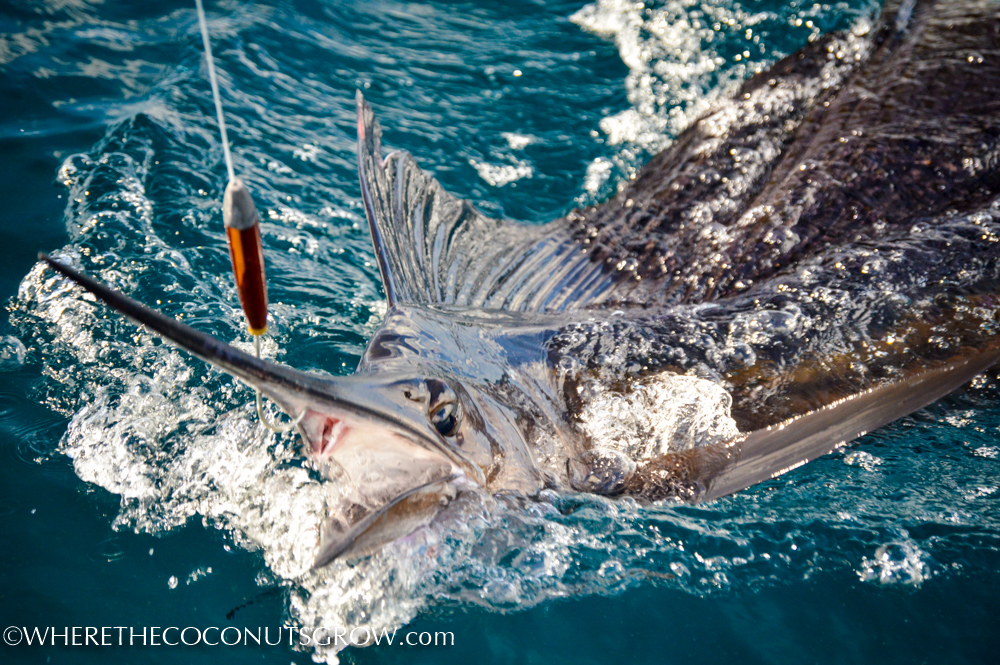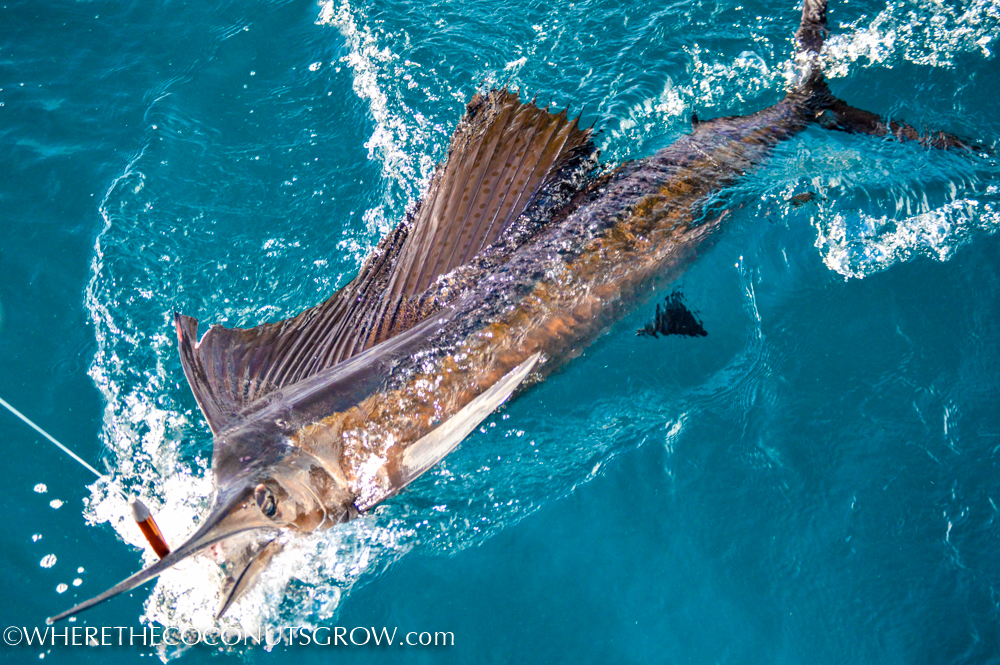 When we arrived in Carriacou, we had a much smoother approach than our nightmare of a first visit and got settled at anchor quickly. We knew we wouldn't stay long, just enough time to check in and get some sleep.
During passages, we always put the dinghy motor up on deck and either tow the dinghy behind us or raise it all the way up on the bow. This time we had brought it up on the bow. Instead of dropping the dinghy for one quick trip to shore, Peter decided to launch one of our Tower Paddle Boards and paddle over to Customs and Immigration. He was so excited to attempt the delivery of our precious passports and boat paperwork via paddle board that he forgot to bring shoes. Oops. The customs guys weren't too happy about that but it was okay in the end. He won't be making that mistake again.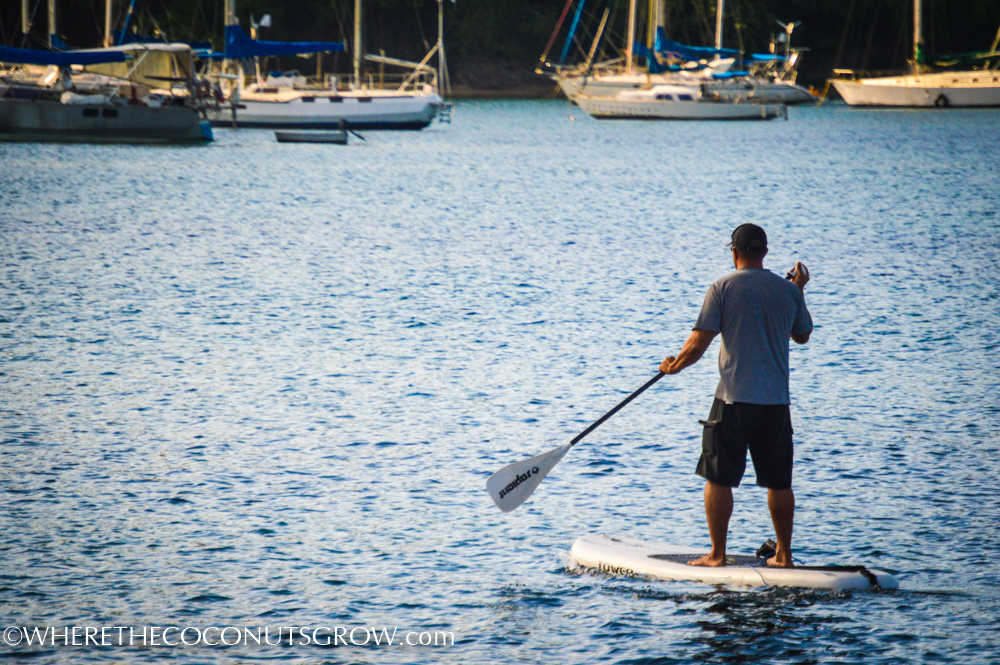 We had a lovely dinner and enjoyed the sunset.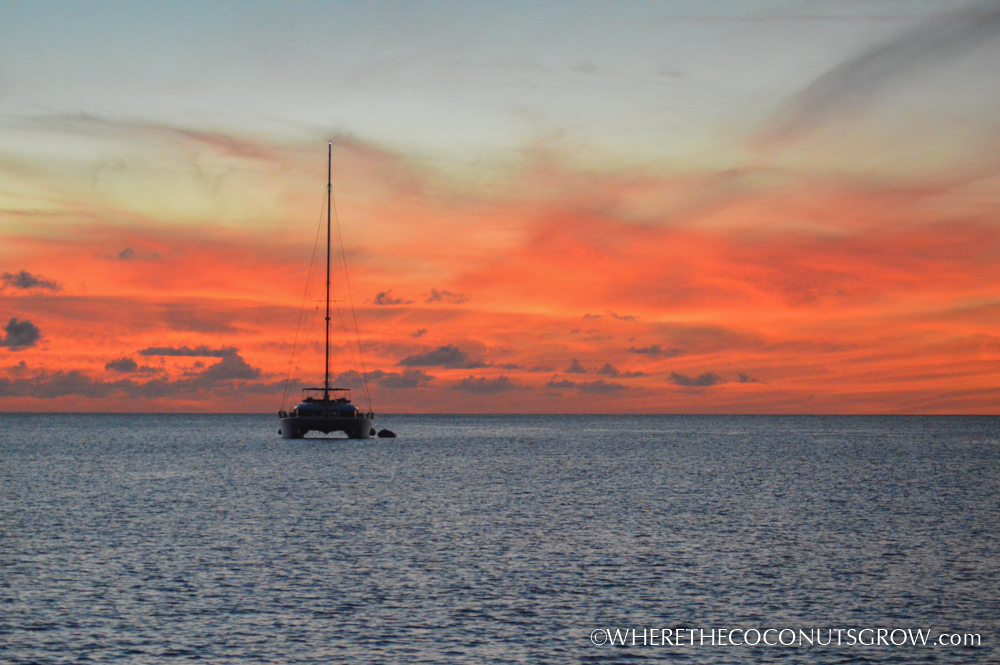 We are currently in the USVIs while Peter completes the courses needed for his USCG 100 ton Near Coastal Masters Captain's license.