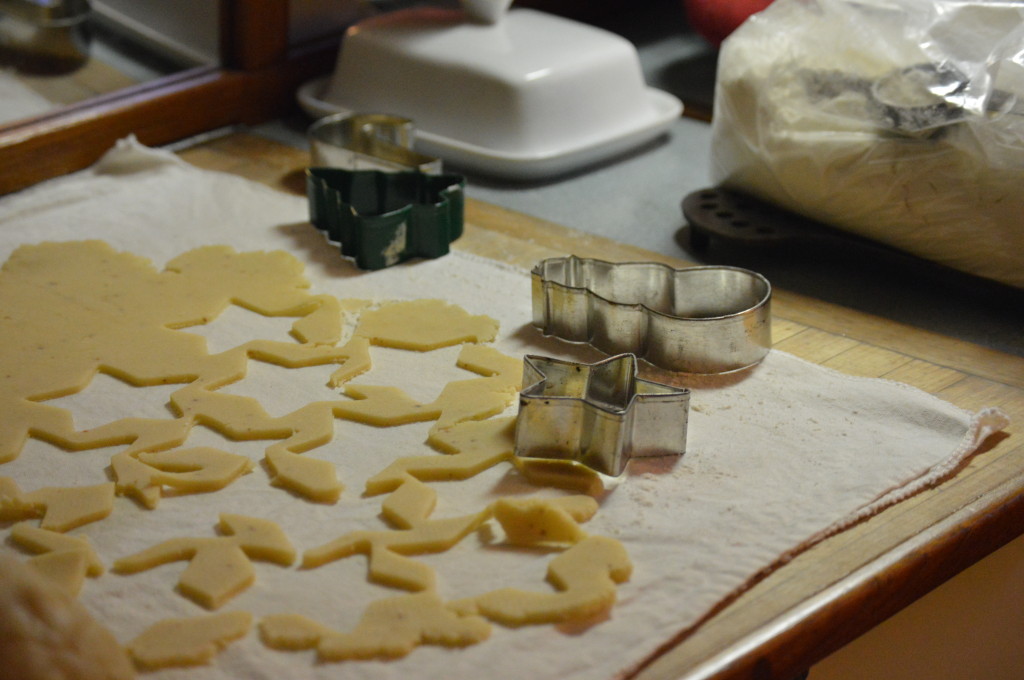 Before we get too far away from the holidays I wanted to post a few pics of how my holiday baking turned out. It's tradition for us to have fresh-baked Christmas cookies and pie every year so this year was no exception. The only part that was a challenge was the lack of counter space. Having a tiny oven just meant I had to bake smaller batches and only one cookie sheet at a time. We didn't mind having the oven going all day since it was so chilly during the holidays and the oven heat kept us toasty inside the boat.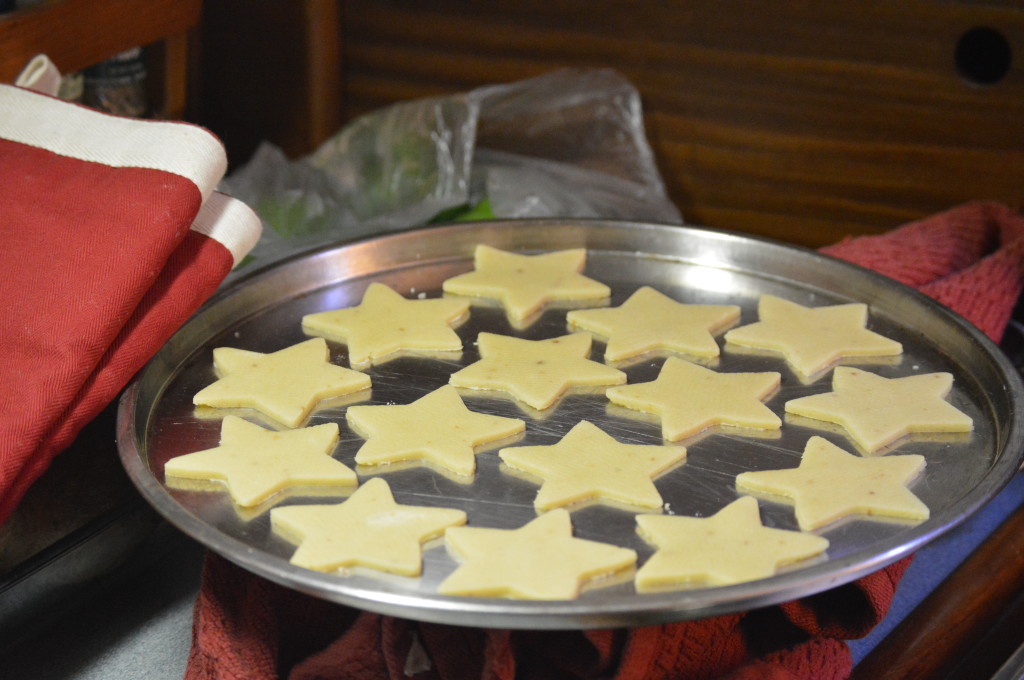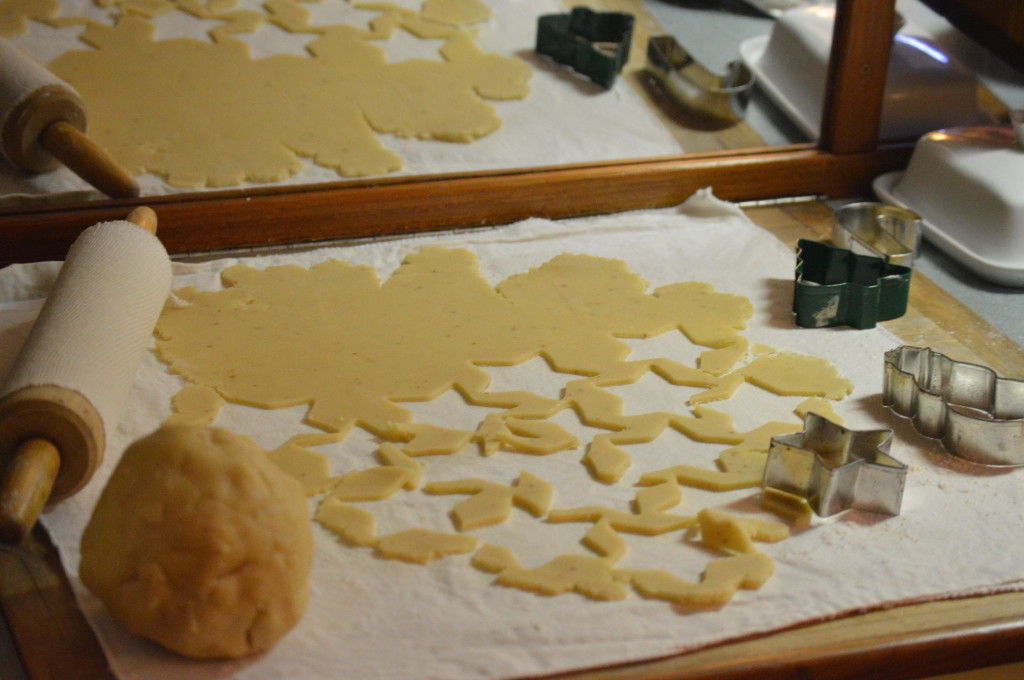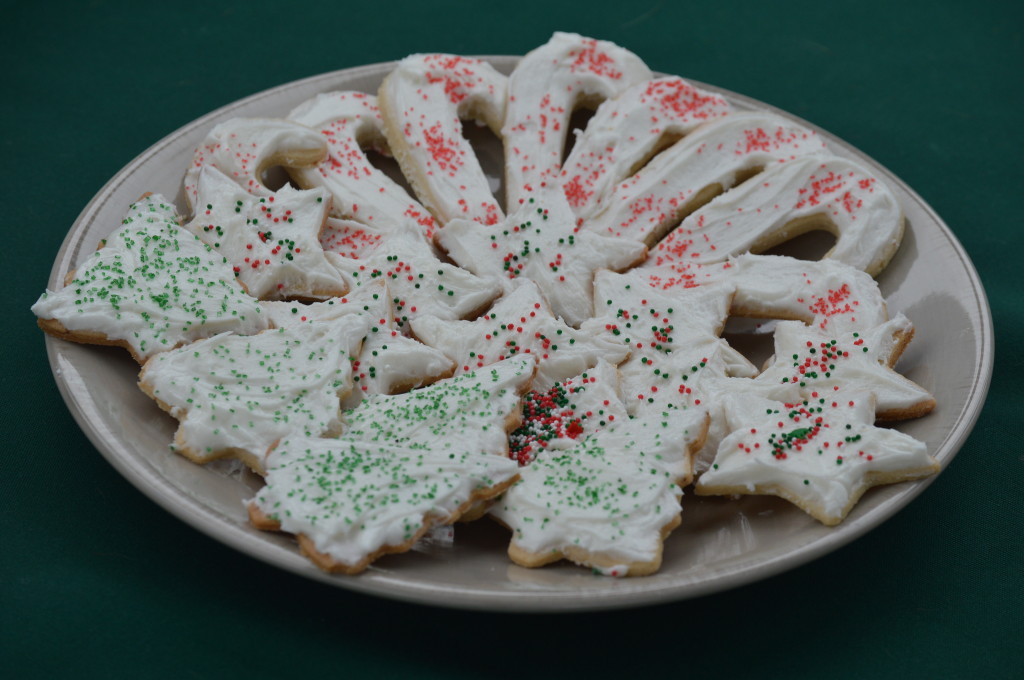 Yummy vanilla buttercream frosting hit the spot for my wicked sweet tooth. I made some extras for neighbors and friends, and some for Santa of course!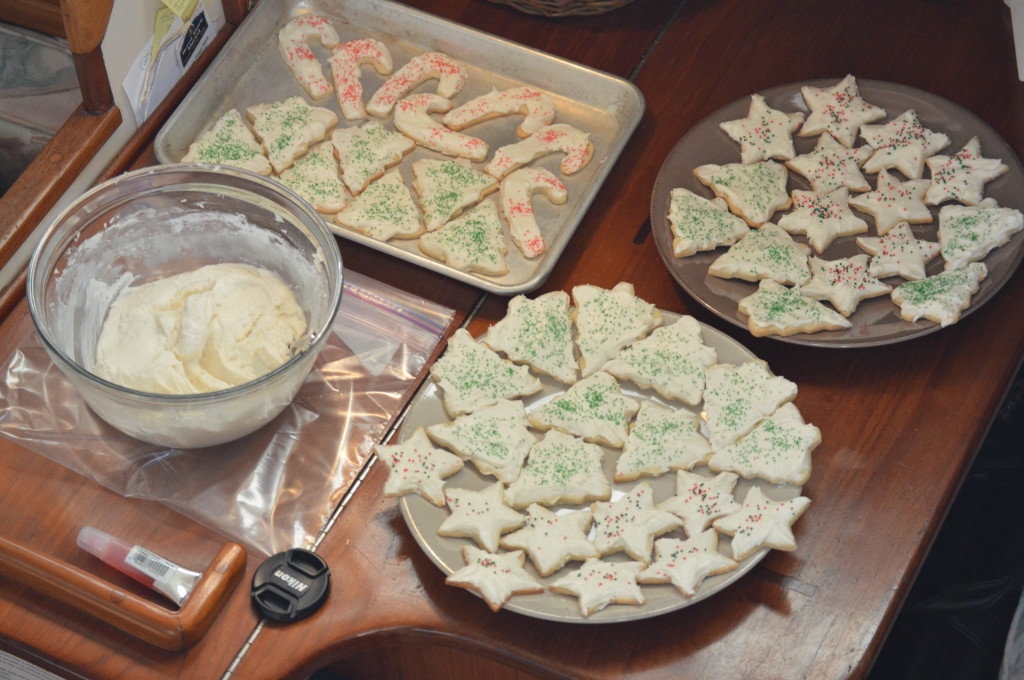 I ran out of bowls for mixing the pie crust so I used the pie plate instead.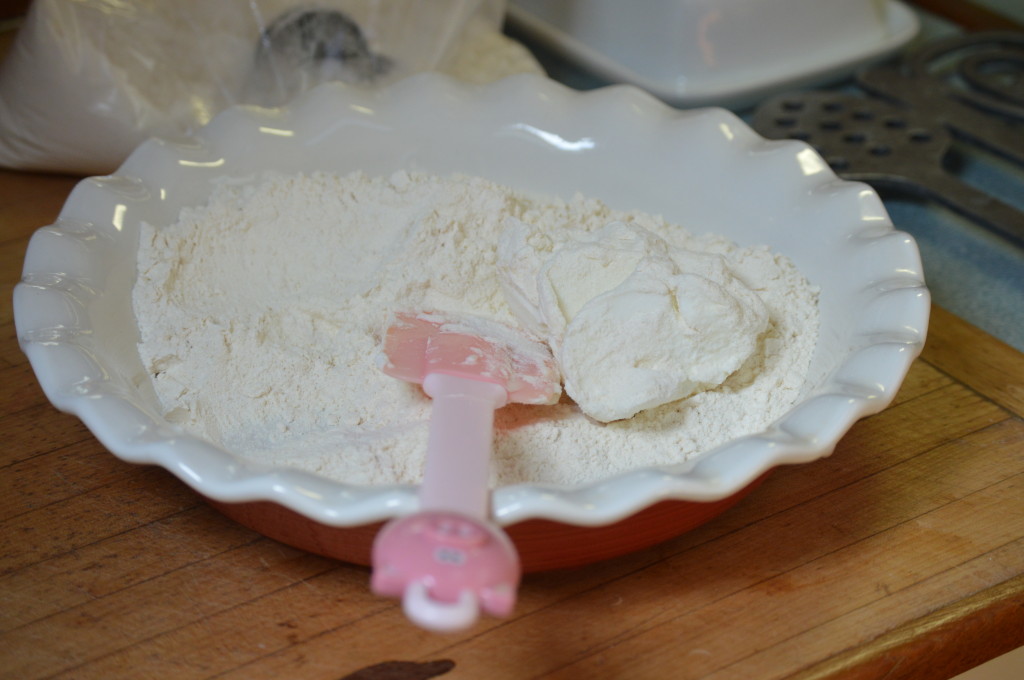 We brought pumpkin pie over to Carl and Cynthia's boat for Christmas Dinner before our new friends set sail for the Keys and Bahamas. Since I don't have a cooling rack anymore, an upsidedown cupcake pan worked perfect :)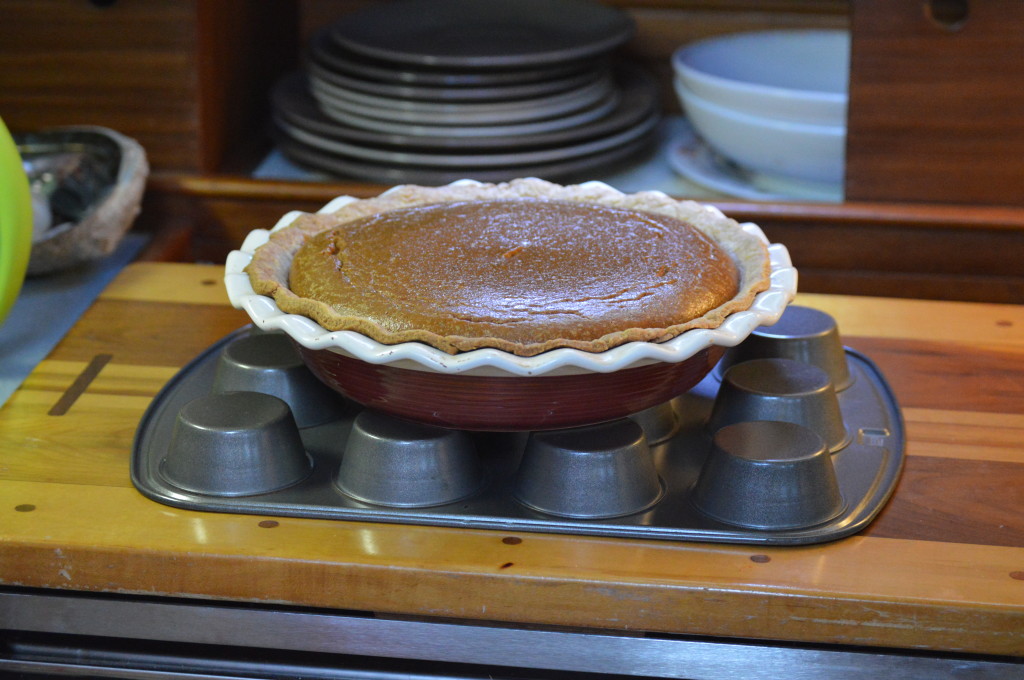 After rolling out cookies the cloth can get pretty messy. I used the edge of one of the cookie cutters to scrape off the majority of the dough before retiring the cloth to the laundry.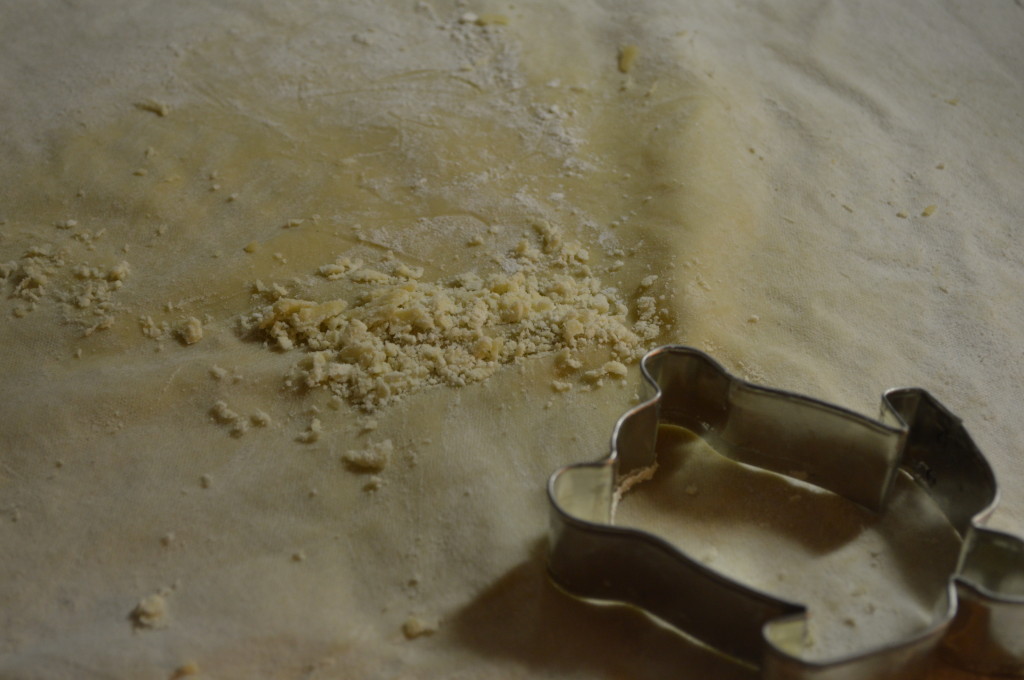 There were a few more people that we wanted to bring cookies to so the next few batches were of sea turtles, starfish and palm trees as I was dreaming of what our New Year will bring!