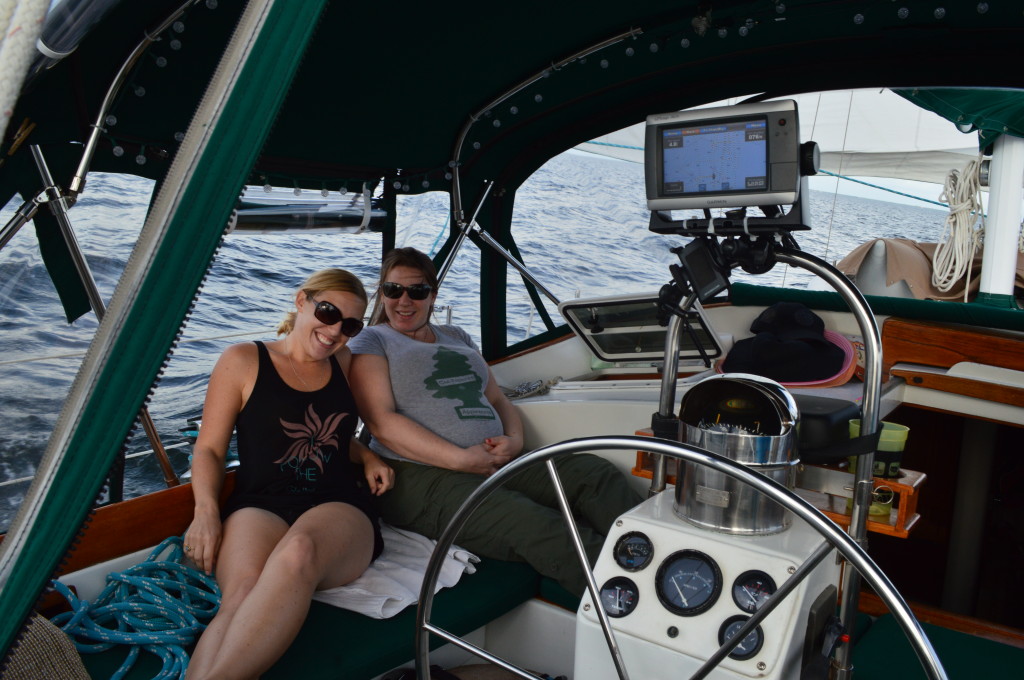 My little sister Carmen and bro-in-law Keith are expecting their first baby in March! We're so excited for little Jackson to arrive :) They live here in Florida so it's really nice that Peter and I have been able to spend some time with them before we leave the U.S.
Carmen and Keith came down to see the boat and puppies a few weeks ago and we took them out for a really nice day sail. Neither of them had been sailing before. It was really fun to show them what we're going to be doing for the next few years. Pictures are great but it really helps to put things into perspective when you can see the boat in person.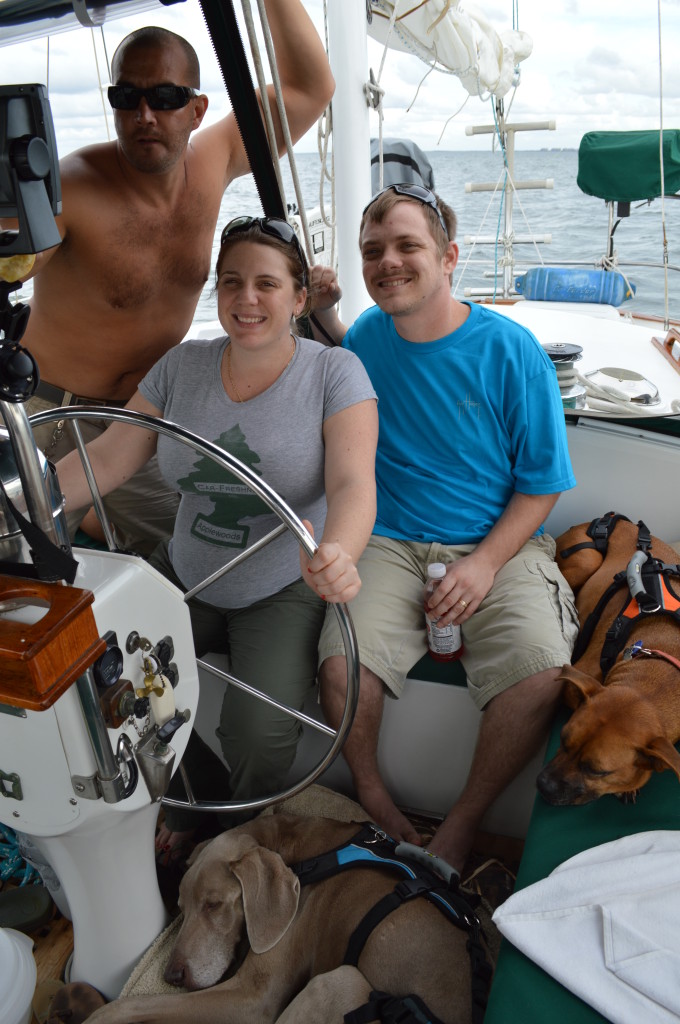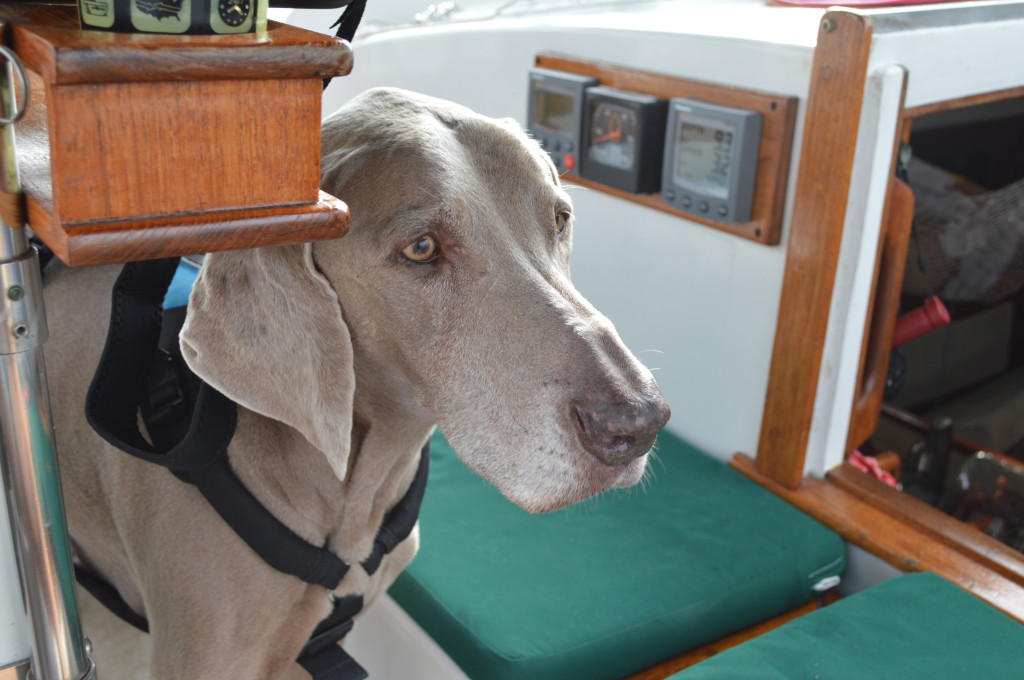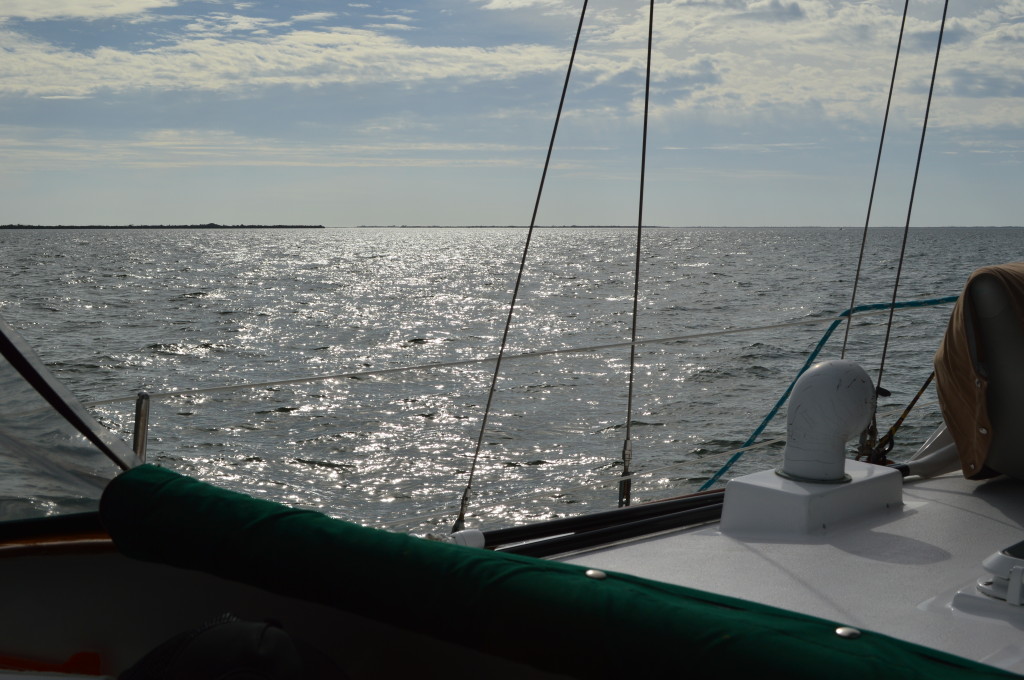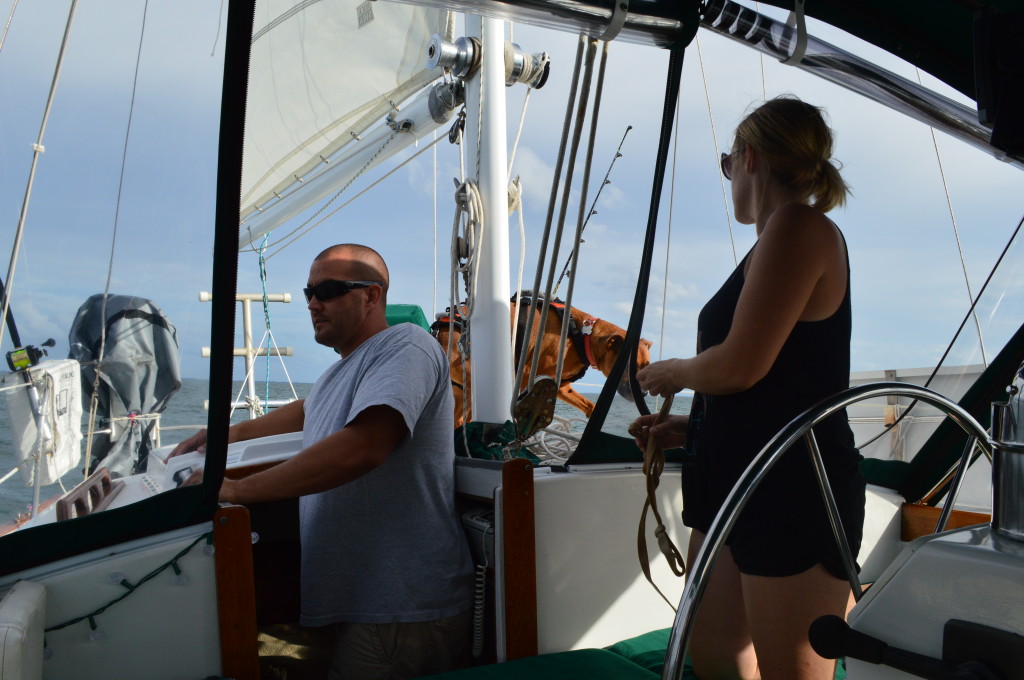 Keith was having a great time relaxing even as we were heeled over :)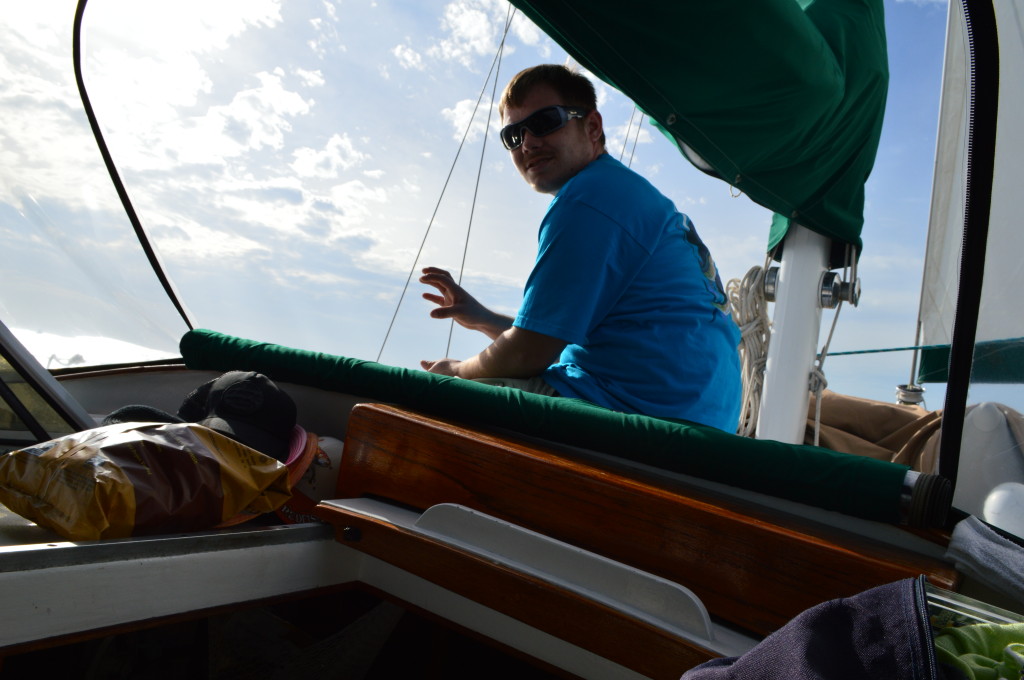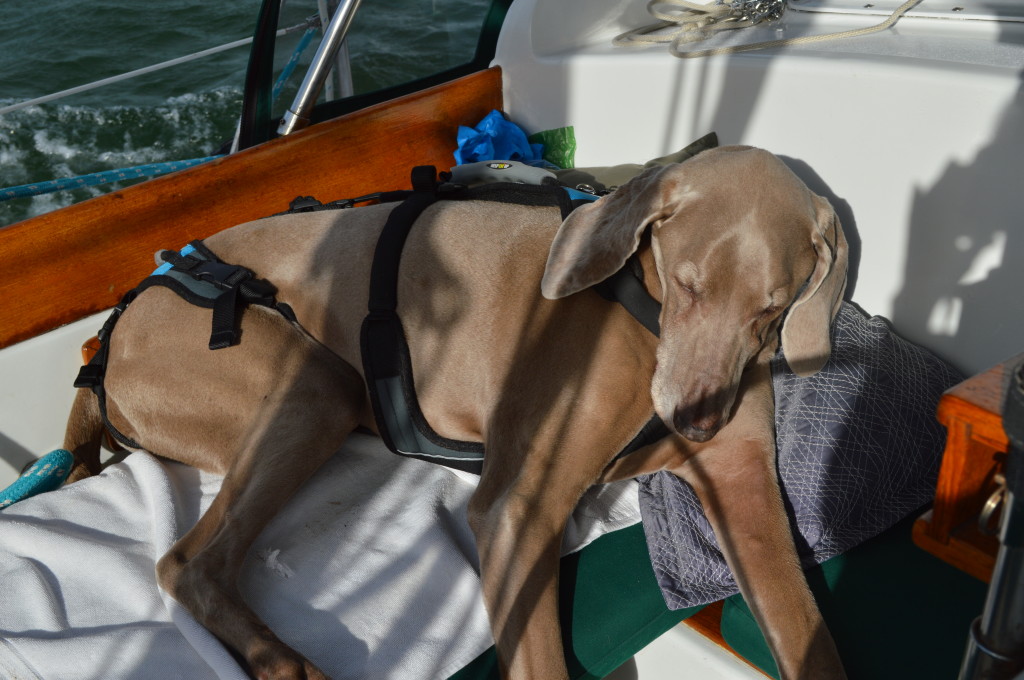 Gunner and Betsy do better each time we take them out. They weren't anxious or feeling sick. Gunner sleeps almost the whole time and Betsy cruises all around.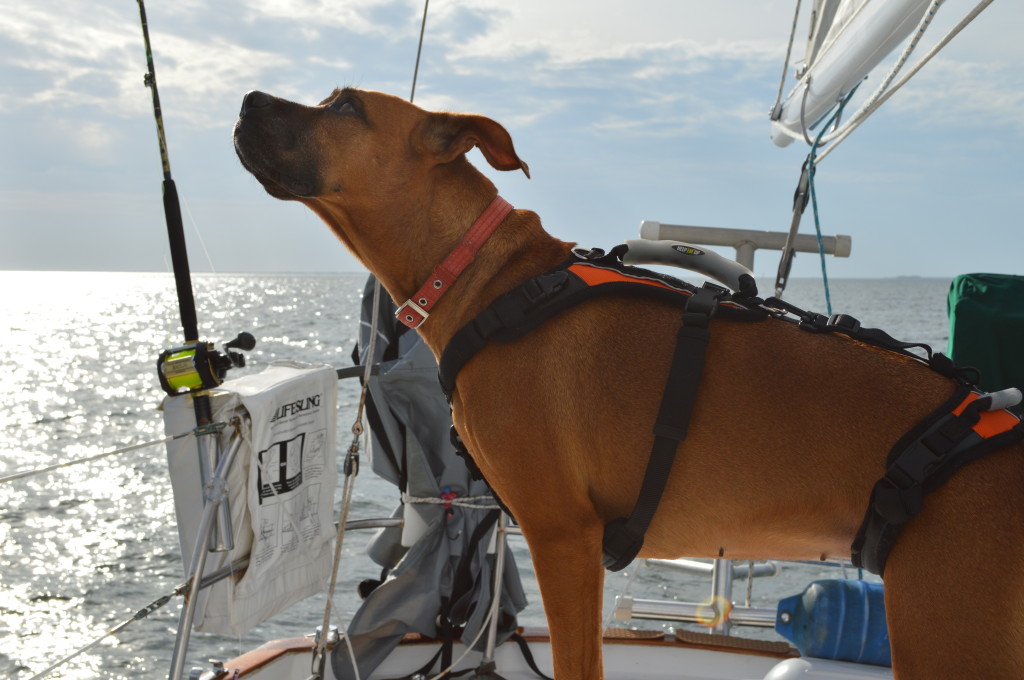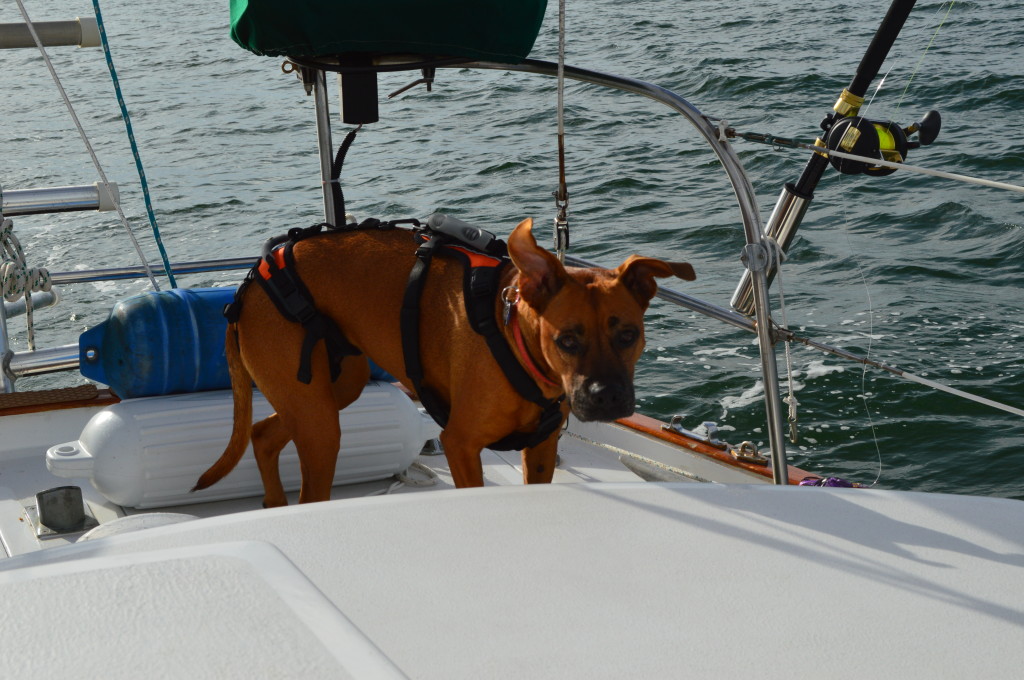 Of course the guys had to set up the trolling lines… You never know when you'll get a bite!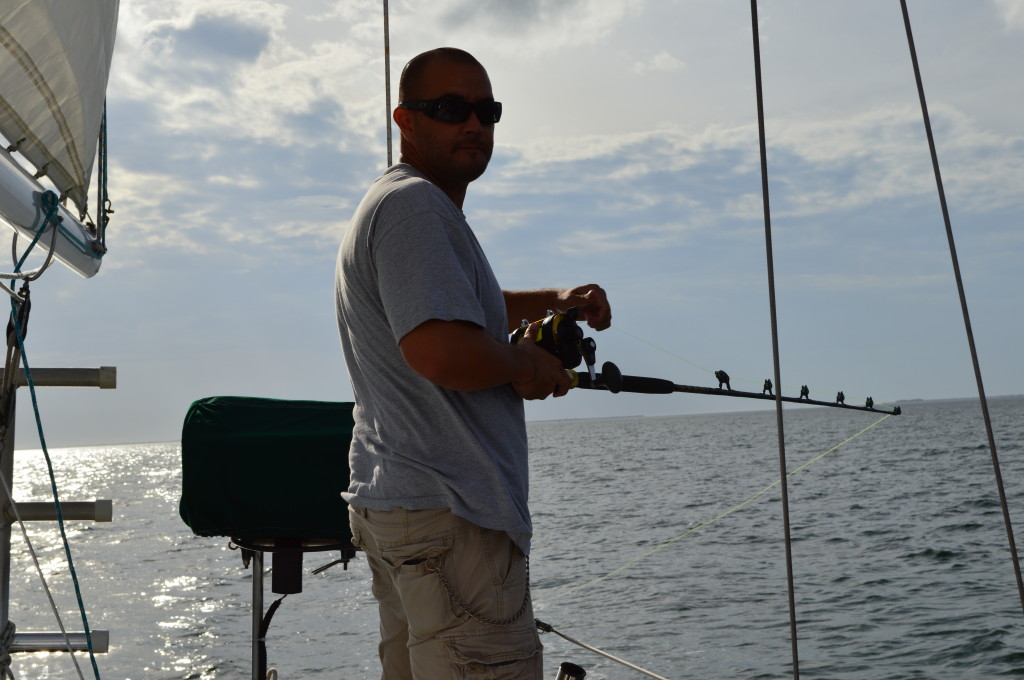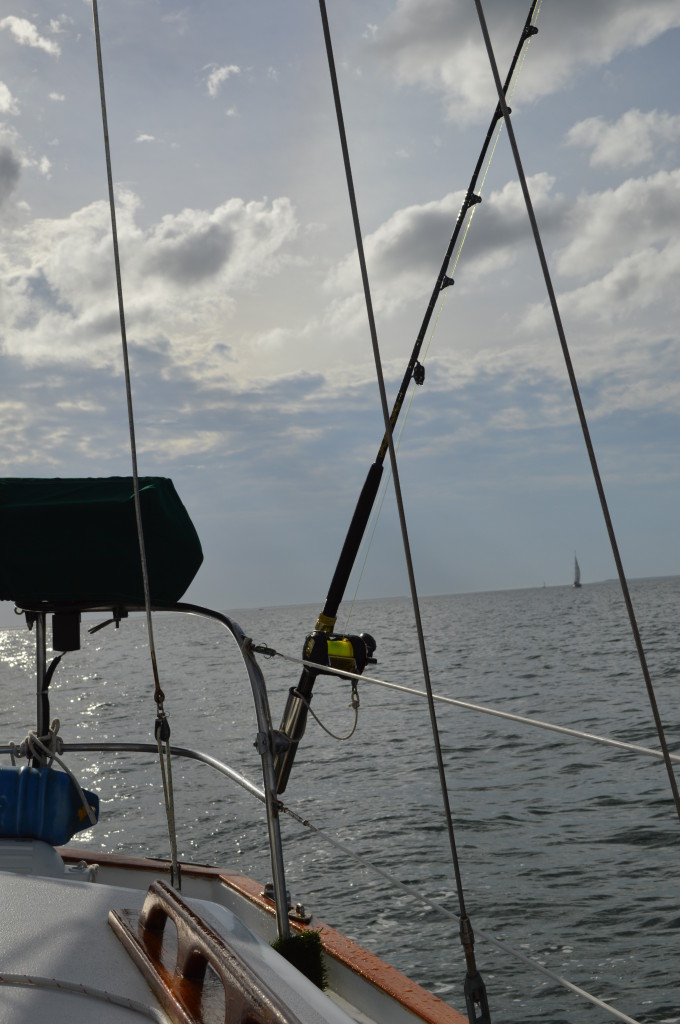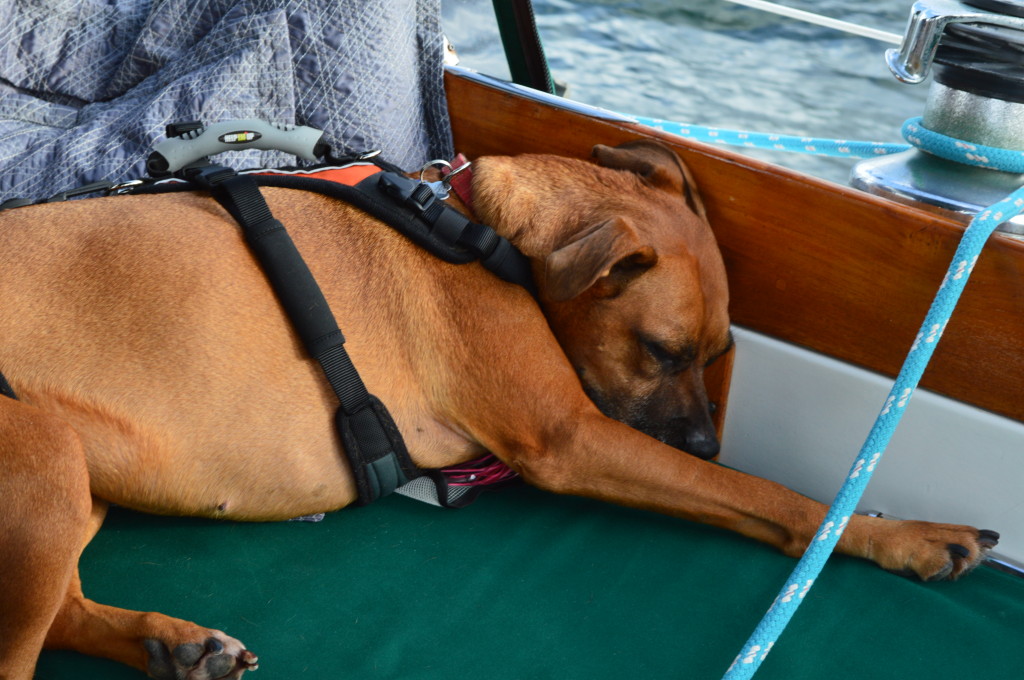 Baby Jackson was getting rocked to sleep as we cruised through the harbor quietly under sail.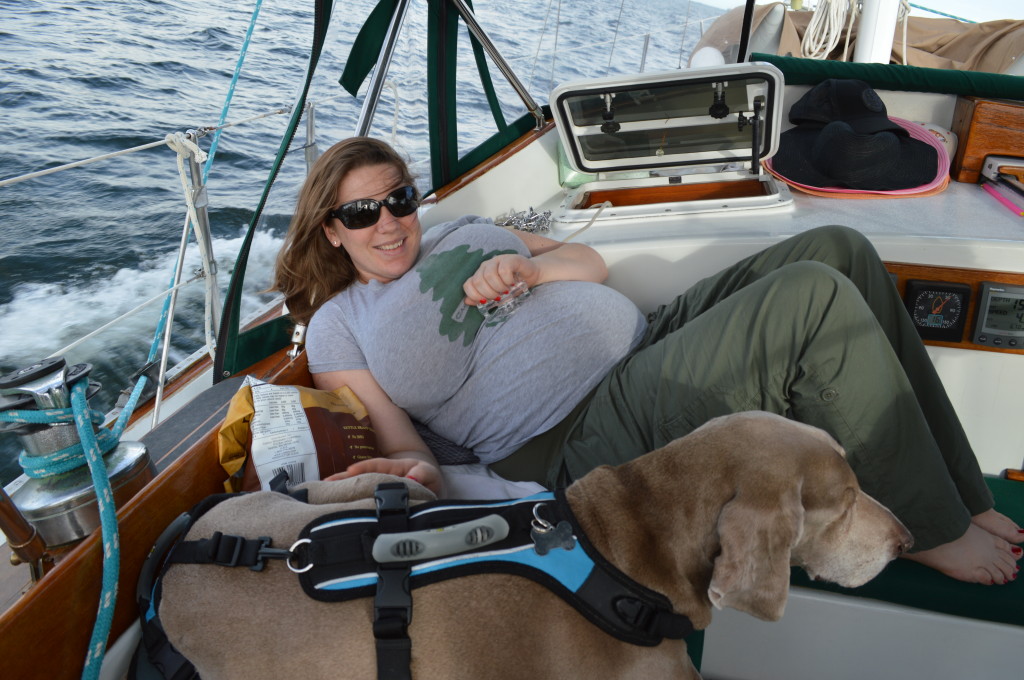 Keith tested out the helm and did an awesome job.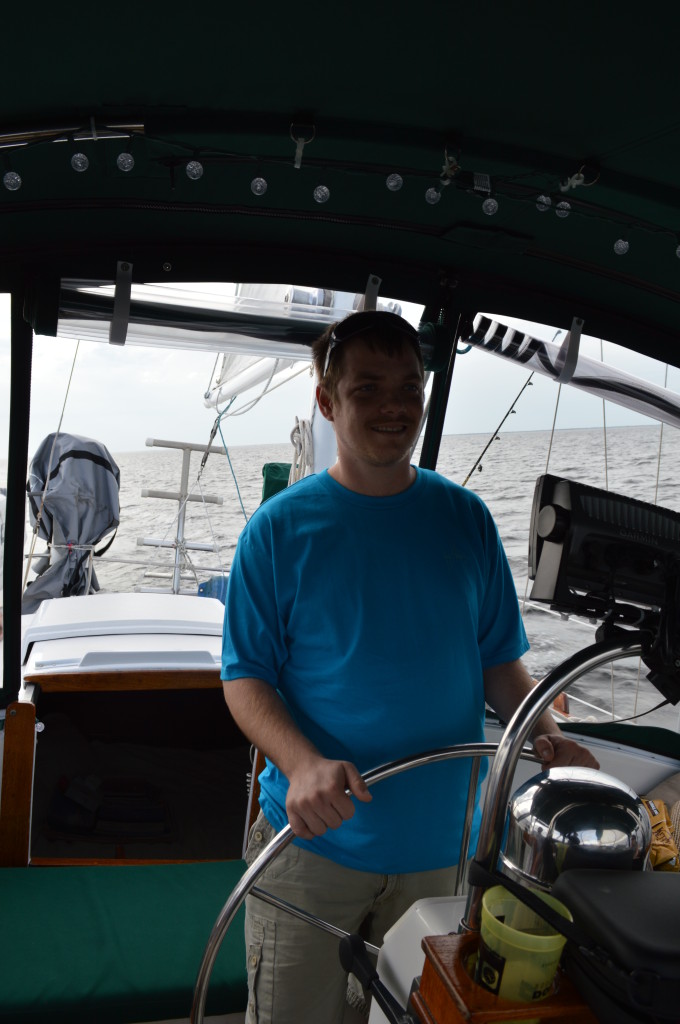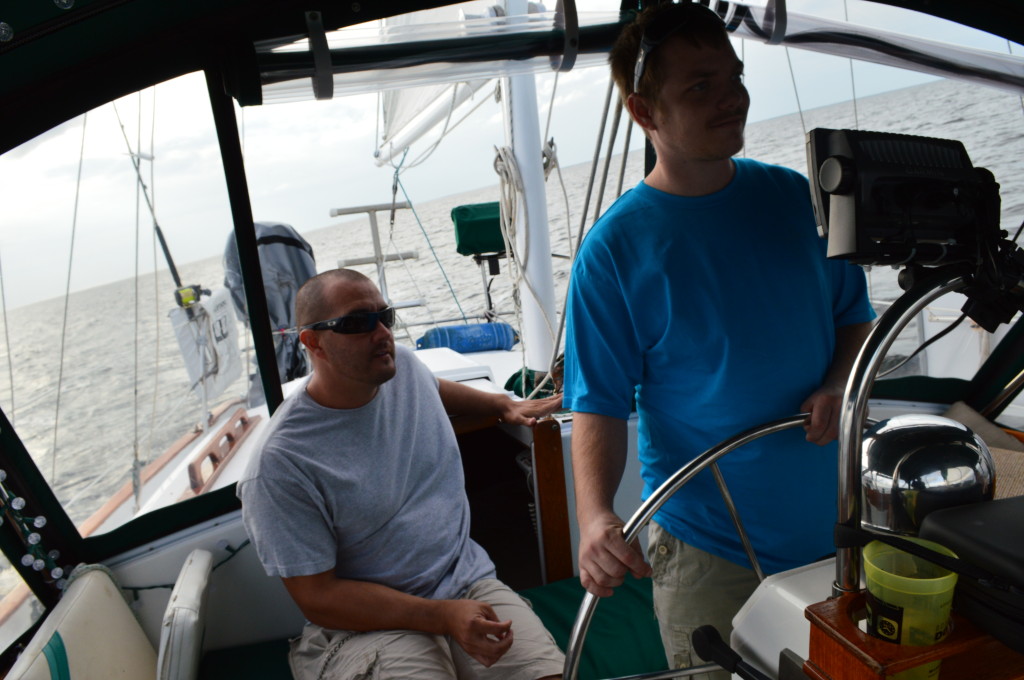 It was so nice to have family come visit and it's always great to get in more practice out on the water :) While we won't still be in Florida when Jackson is born, we will definitely come visit him as soon as we can! Hopefully baby Jackson will be able to come visit his auntie Jody and Uncle Peter at some beautiful island soon too!