During a massive uproar about the class-action lawsuit against Purina/Beneful a few months back, our good friends on S/V Mirador had just lost their little dog Vanilla to complications that were potentially linked to feeding her Beneful, while devastatingly unaware of the concerns. The cruising lifestyle combined with being down in the islands makes quality pet food hard to find and even harder to afford. In a panic, I began researching the issue knowing we were (at the time) feeding our dogs the same thing. Beneful had seemed like the best option of dry dog food in stock on all the islands we had visited, and yet remained within a reasonable-to-high price range.
I've shared my home with dogs nearly all my life, though I never understood or even questioned the true importance of "quality dog food" until now. A few online discussions caught my attention and Peter and I both began spending countless hours researching safe dog foods and countless more hours finding out which ones were actually attainable in the US Virgin Islands.
Reviews and Recommendations:
We began noticing some trends in all the reviews. Grain-Free seemed to be the key in avoiding some common illnesses caused by many dry dog foods on the market. Overwhelmingly, I kept coming back to The Honest Kitchen. Though they do offer grain-free and gluten-free options, it's not that important to select a grain-free formula from THK unless your pet has allergy issues. If selecting a regular dry food kibble on the other hand, your best bet for avoiding illness is choosing a grain-free formula.
Every review I found had only positive things to say about THK. Within hours of posting about our experience with Beneful, blog followers @wavetothewind (who contacted us on Twitter and even wrote a post about the food >>here<<) as well as S/V Irie on Facebook both gave us strong recommendations to give The Honest Kitchen a try.
Just recently, Reviews.com did an interesting study about the quality of ingredients in dog food. After reviewing all 2,219 formulas, they ended up with 119 dog food formulas — manufactured by 25 brands — that they confidently recommend.
The Honest Kitchen is one of those 25 brands.
Surprisingly, some of the brands many of my friends use back home didn't make the cut because of ingredients:
Cesar
Chicken Soup
Eukanuba
Hill's Prescription Diet
Hill's Science Diet
Iams Veterinary Formula
Nutro
Nutro Ultra
Purina Pro Plan Veterinary Diets
Royal Canin
Nutro Natural
Dog Food Advisor states The Honest Kitchen Grain Free Dehydrated Food is "enthusiastically recommended as a superior dog food."
The Honest Kitchen: Zeal made the shortlist of 22 Best Dry Dog Foods at PetFoodRatings.org
More about THK: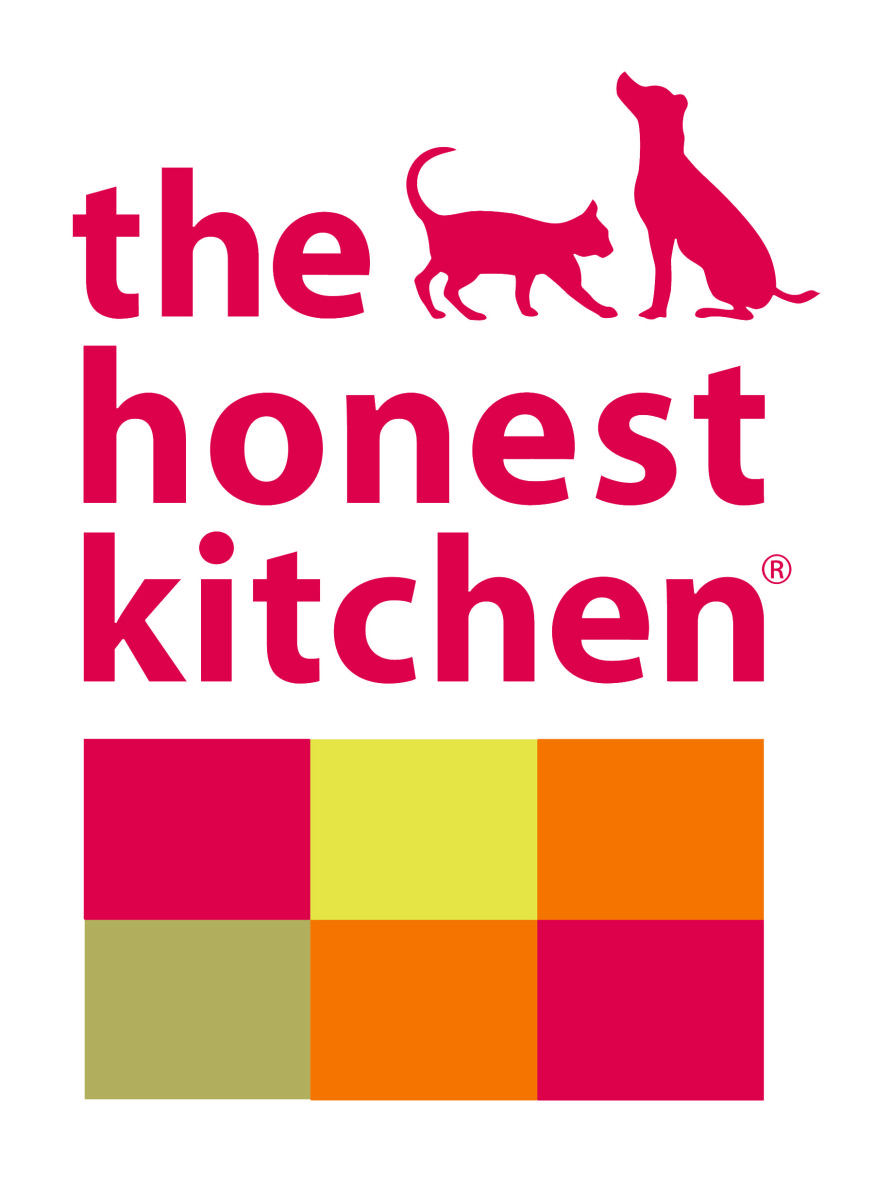 If you visit The Honest Kitchen's website, you'll quickly learn they provide all natural human grade dog food and cat food products using dehydrated whole foods. Everything is produced in the USA from non-GMO produce, hormone-free meats and some organic, fair trade ingredients – all carefully sourced from around the world (and NEVER contain any ingredients from China).
They make dog food, cat food, treats and supplements with multiple options for grain free, gluten free and various life stages.
A rare approval by the FDA was given to THK certifying that their food is in fact human grade which means it is technically fit for human consumption. Standard pet food is made with 'feed-grade' ingredients by 'feed-grade' production methods and is unfit for human consumption. I was appalled to learn that 'feed-grade ingredients' can include by-products, chemicals, fillers and parts from '4D' meats (animals which are dying, diseased, disabled or deceased)! We would never eat something like that so why should our pets have to?
Strict regulations are demanded of their suppliers and quality control testing is in place to ensure all THK products are safe.
So, why is it dehydrated?
THK explains all the benefits of dehydrating in comparison to processing kibble, canned, raw and homemade foods >>here<<. The actual process is described >>here<<.
We learned just how intricately connected pet food choices are to digestion issues, urinary tract and kidney issues, skin and coat problems, ear infections, body weight, energy levels and the overall health and longevity of our pets.
While the pricing for this food may seem steep, keep in mind a 10-lb box of THK dehydrated food is equivalent to a 40-lb bag of dry kibble food. We did the math and the numbers are very comparable, if not cheaper than other pet food products that have passed the same scrutinizing reviews shown above. To help ease the cost, there are several loyalty programs that give you free products based on the volume you purchase on a regular basis.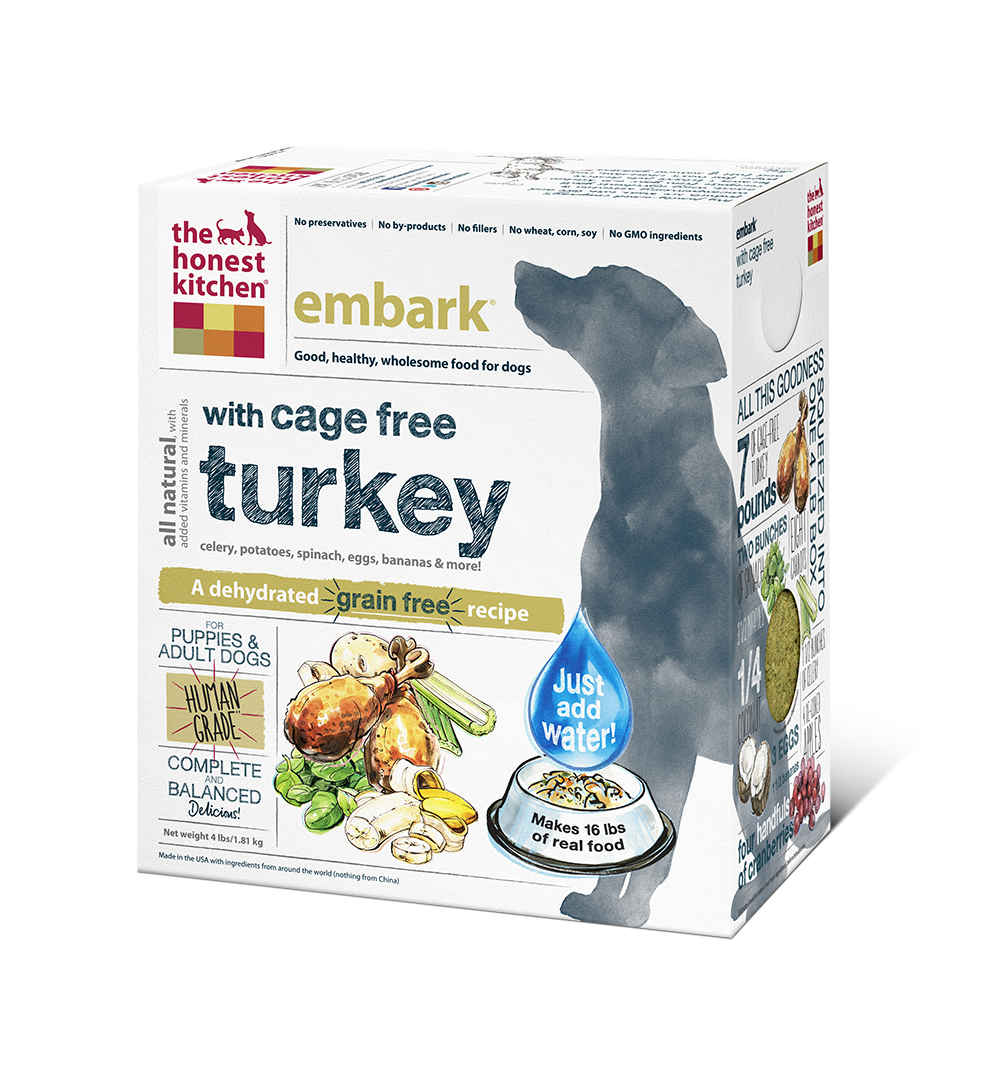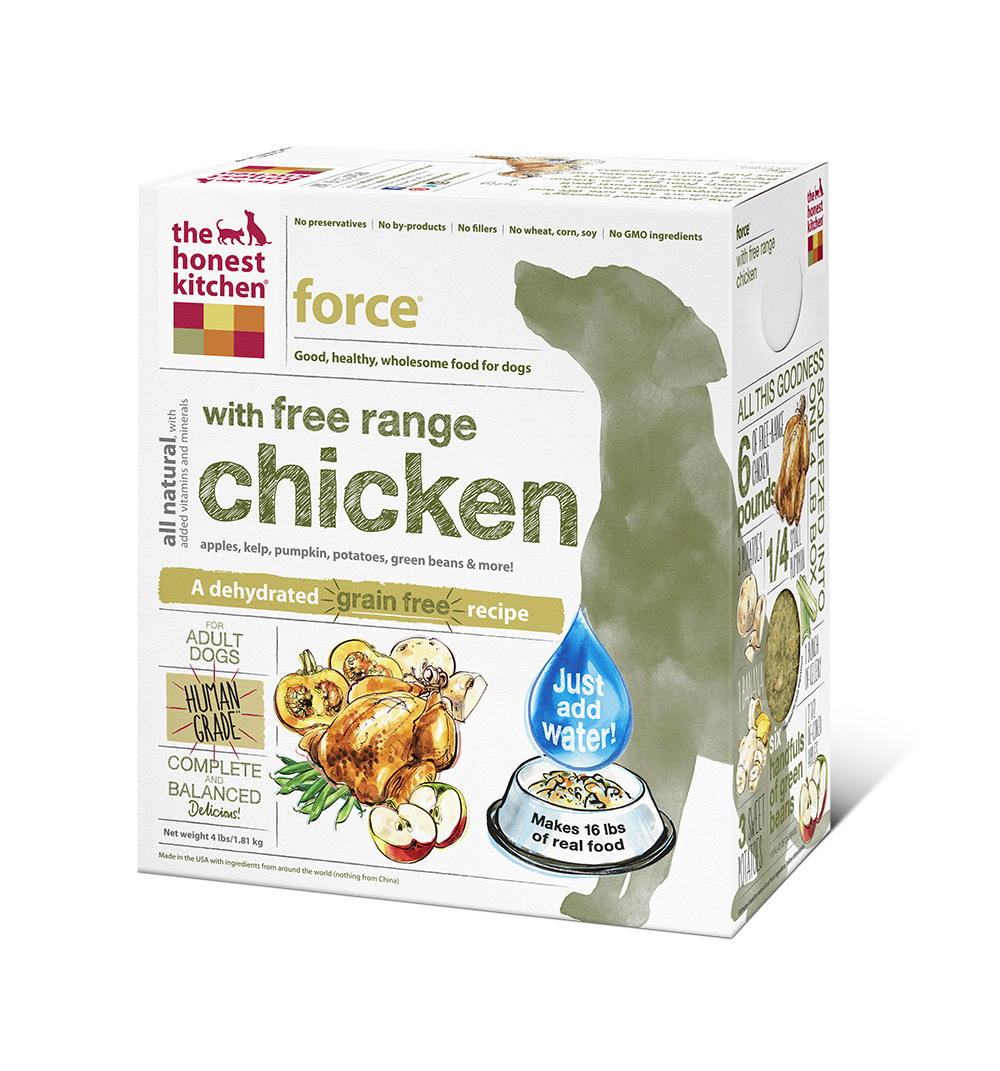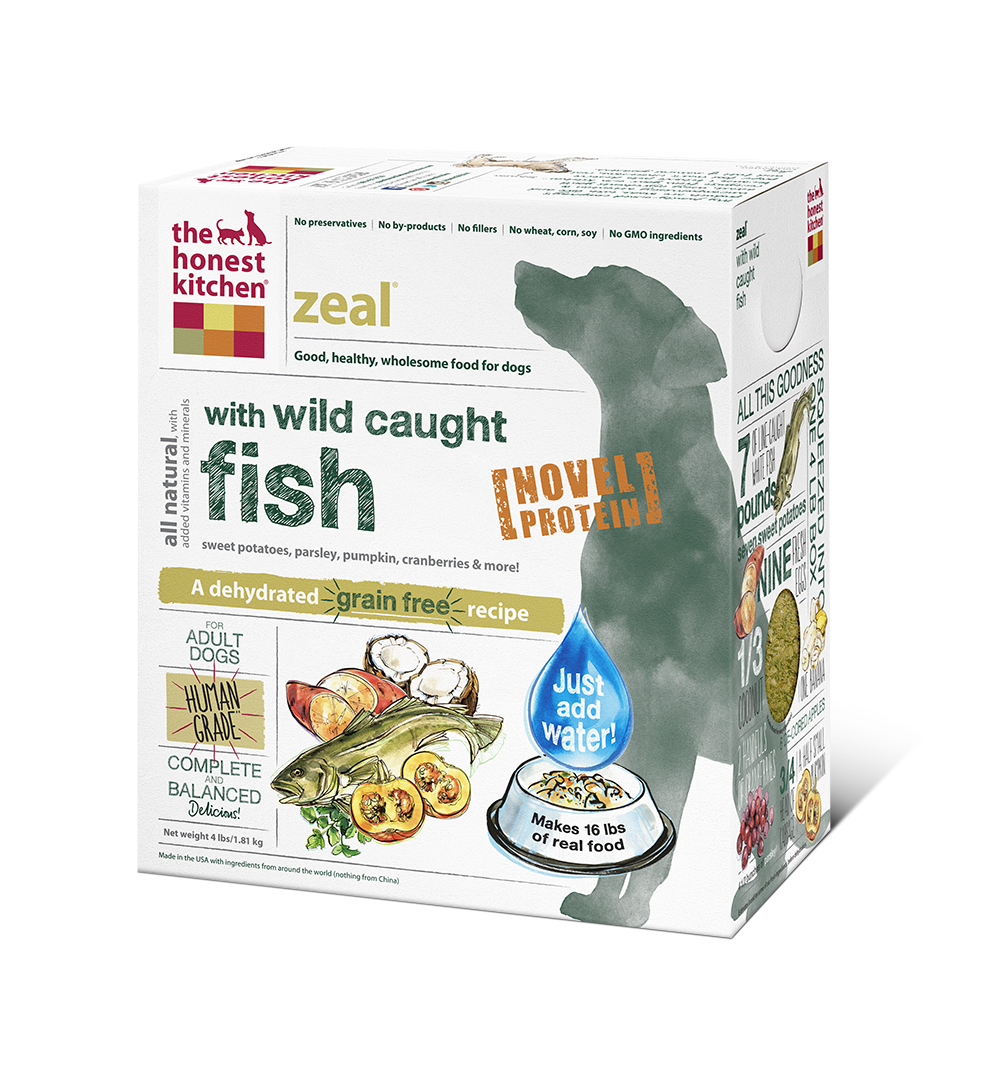 Sustainability:
It has become increasingly important for companies and individuals to 'go green' and reduce our carbon footprint on our planet. THK is no exception. They have succeeded in many ways to do their part to reduce their pawprint!
They pride themselves on green production, green ingredients, green business and even green packaging that is 100% biodegradable and BPA-free.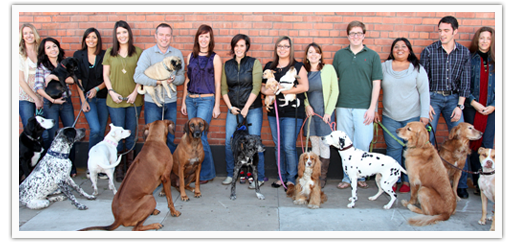 The ultimate pet food for living on a boat:
Not only do we believe The Honest Kitchen provides a better pet food than all the rest, it happens to only come in a convenient, space-saving size, perfect for living on a boat!
I've written before about how we store dog food in our tiny floating home, but we're still limited on just how much we can store at one time. Now that we are committed to only feeding our dogs high quality food, we stock up with enough food to sustain Betsy and Gunner when we know we will be traveling.  For example, when we travel South to Grenada for Hurricane Season (July through November), there is absolutely ZERO quality pet foods available in the rest of the Caribbean. The Honest Kitchen food is long-life, shelf-stabile for up to 12 months at room temperature so stocking up for long periods of time won't compromise the quality of the food. Storing SIX 10-lb boxes of THK food sure is easier than storing SIX 40-lb bags of dry kibble :)
Try it out FOR FREE!
I'm incredibly excited to share with you that I was accepted into the Ambassador Program for The Honest Kitchen!
As an Ambassador, I am able to provide a personalized link which will automatically apply a promo code to your online cart for a FREE sample pack (within the U.S.). Only a small shipping charge of $1 applies. All sample packs will also include an $8-off coupon for a future purchase!
1. Click through to my personalized link: http://bit.ly/1TnVAz0
2. You'll see a pop-up message telling you the code has been successfully applied. Select the option from the drop-down menu that is best for your pet(s). The DOG pack contains two grain-free options, good for dogs of any age. Definitely try these if your pup has allergies or other sensitivities. The CAT pack contains one of each of the two cat foods available, both of which are grain-free.
3. After adding one of the sample packs to your cart, the promo will be automatically applied (if you use this special link). The cost of the sample pack will be zero and shipping will only be $1(within the US). All sample packs will include an $8-off coupon for future purchases! If you'd like to add additional sample packs to your order, a small fee will apply. Please let me know if you do not receive a confirmation email and I will send you a coupon code for the free sample instead.
Using this link gives you a no-strings-attached, risk-free opportunity to try THK, and using this link will also award my account with points which I can redeem for dog food for Betsy and Gunner! As a result, hopefully you'll come to see the value in this awesome company and decide to make the switch for your own furry children as well as educating others about THK in the future.
Don't forget to check the individual product page online to find out 'how much to feed' of each formula!
Though I don't receive points for any future purchases made, I strongly endorse THK and hope you'll continue to order from them when your sample is gone, as well as helping educate as many people as possible about the importance of healthy pet food. Please share this article with anyone else that may be interested!!
Shipping Info:
At this time, shipping is only offered to US addresses only. For orders to AK/HI/PR/USVI: A shipping charge between $2.50 and $5.00 will apply for the sample packs. The price of the sample is still free with the code for new customers though the shipping fee is required to these locations. For sample packs or product purchase orders to AK HI and PR, transactions can be made online. Orders for USVI must be placed over the phone by calling the Customer Service line at 619-544-0018.
If you have any questions, please don't hesitate to ask. If you've tried THK before, leave a comment and tell us about your experience!
(All photos published with permission, compliments of The Honest Kitchen, available at www.thehonestkitchen.com)