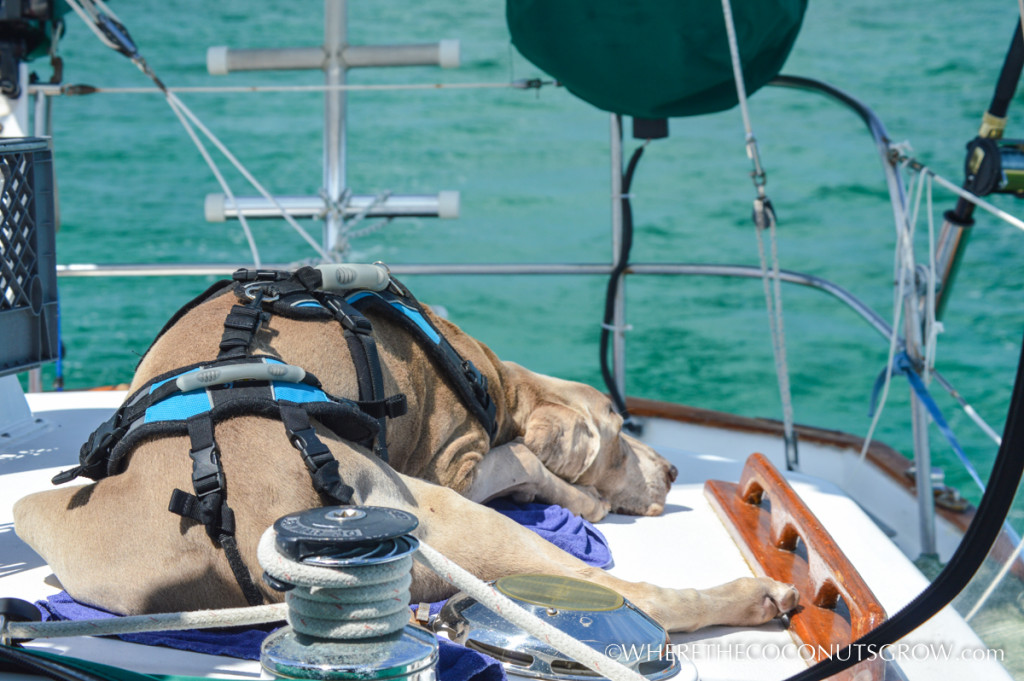 I am so happy to announce that Blue Dog Designs (the makers of the HelpEmUp Harness) has graciously offered to let me host a giveaway for one of their amazing harnesses, in honor of Gunner!
As you all know, our sweet boy, Gunner, recently passed away. Without his special harness, we could not have had him on the boat with us for the last two years. A 75lb senior arthritic dog on a sailboat seemed crazy to many, but it was never a thought in our minds to leave him behind. It was because of HelpEmUp that he was able to live out his retirement by our sides 24/7 and be a part of our endless adventures sailing around the Caribbean, Where The Coconuts Grow.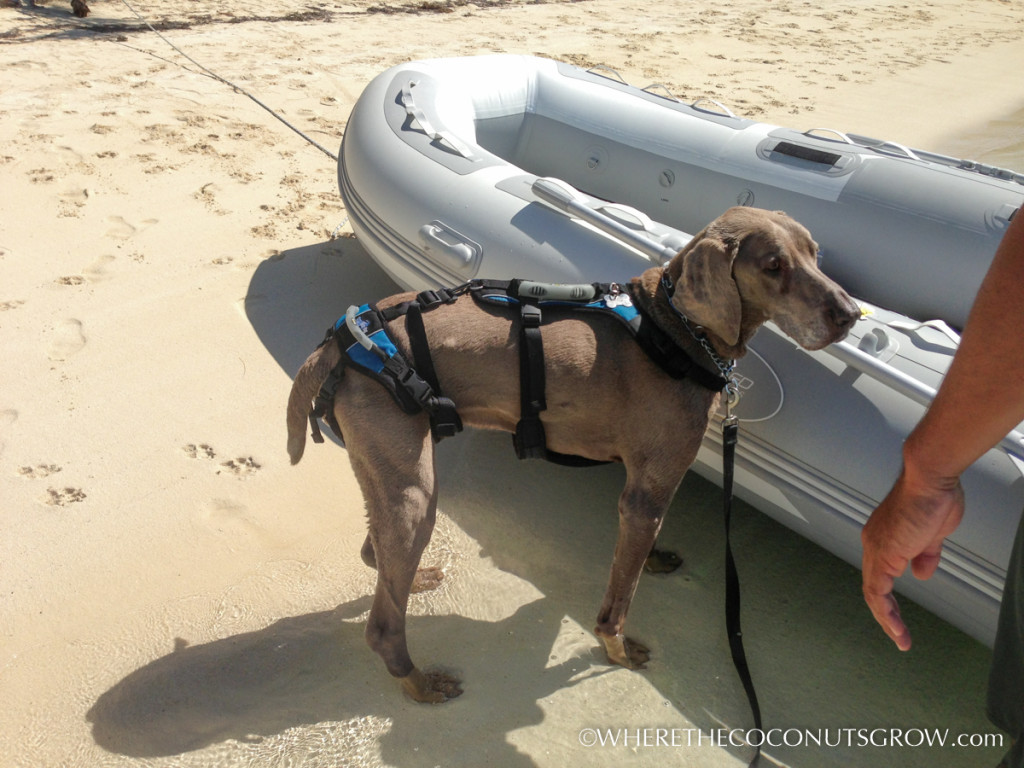 I recently published an article sharing 8 Reasons Why We Love The HelpEmUp Harness. Since then I've received countless comments and emails from all over the world about how this harness has been a miracle for their family. It brings tears of joy to know that I can help introduce so many people to HelpEmUp, in hopes that it will do for them what it has done for us.
Visit www.HelpEmUp.com for information on how to choose the right size and style of hip lift.
If your furry companion could use a little help getting up or down from the bed, car or boat, or has any mobility issues at all, take this opportunity to enter to win a FREE HelpEmUp Harness! Just enter your email address in the form below. Email addresses will *ONLY* be used to contact the winner.
**THIS CONTEST HAS ENDED**
Winner will be contacted via email to obtain size, style and shipping information. Entries must be received by Monday November 16th at 11:59pm EST.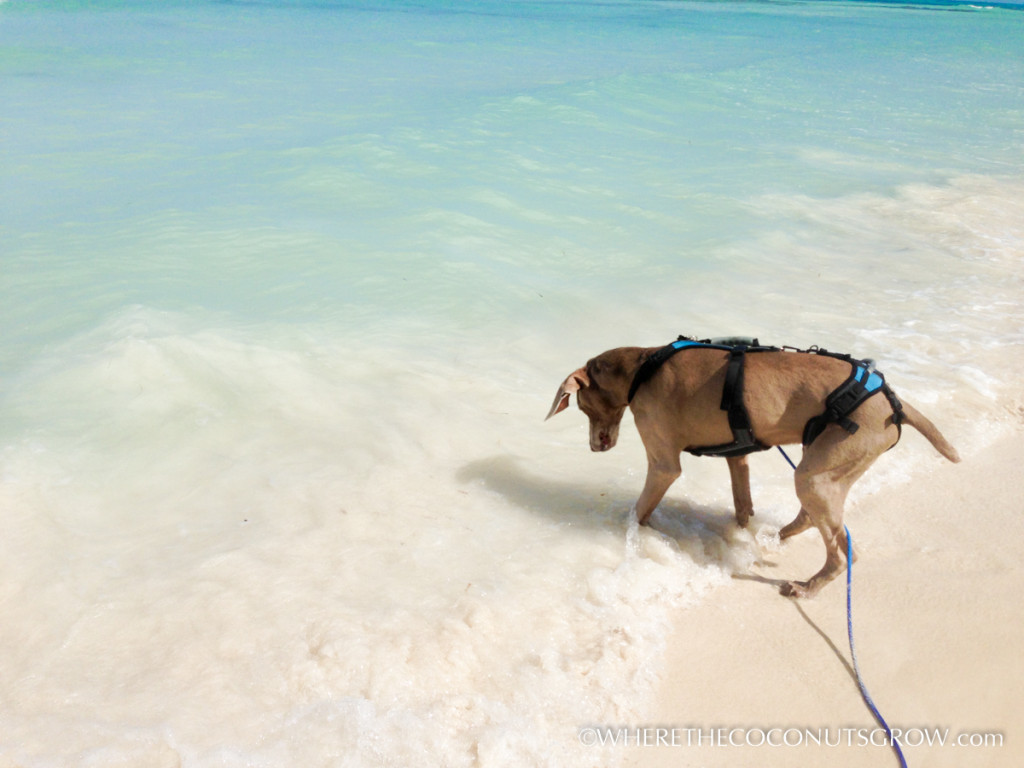 Even if you don't win, I highly recommend giving HelpEmUp a try. These harnesses are worth their weight in gold!