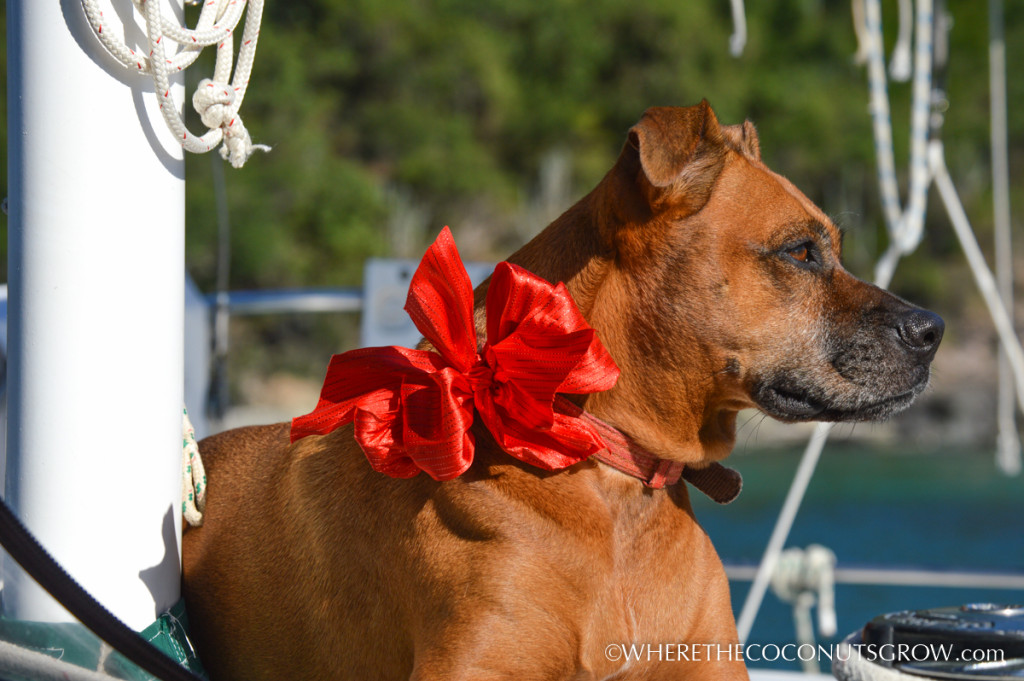 The holidays are approaching! Thanksgiving is just over a week away and we still don't know where we will be. Most likely we'll be in Christmas Cove gathering together with all of our friends in the neighborhood. We may or may not have turkey this year, but you can sure bet that I'll be making my famous pumpkin pie wherever we are!
Ever since we moved onto the boat, holidays have been a little different. Instead of flying back to California or Washington to be with family, we usually celebrate with friends nearby. We focus less on presents, decorations and big to-do's, and instead cherish the memories made and the time spent with those around us. As floating nomads, our fellow cruisers feel just as much like family to us as do our blood relatives.
It's going to be my first Christmas without Gunner and I know I will be sad. He was always with me for every holiday whether I was with family, friends or alone.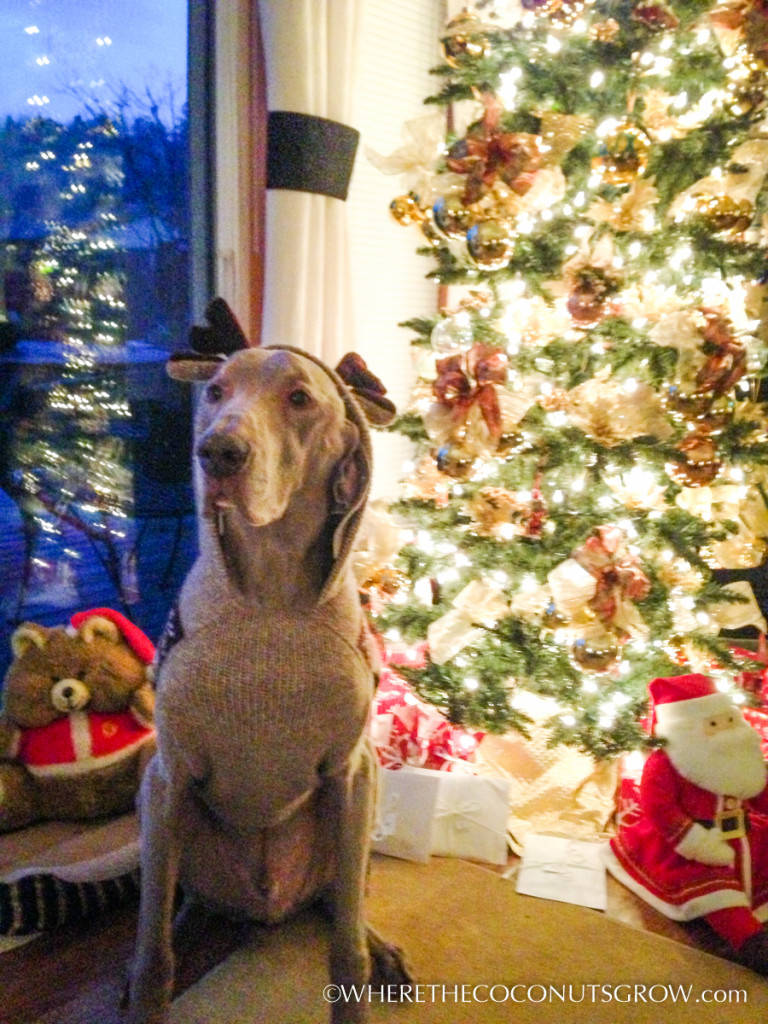 Last year my dad was here visiting us on the boat for Christmas. We were in Christmas Cove and invited a bunch of our closest friends over for dinner. We had 9 adults, two kids and two dogs – a full house :)
Genevieve, Eben and their two girls from Necesse, Kim and Jereme from Lahowind, my dad, Steve from Lunacy and Hoy from Goldilocks were all in the neighborhood. We feasted on a fresh caught lobster dinner and shared many laughs!
We're looking forward to having Peter's dad, Wiley, visiting over Christmas and New Years this year. It's always nice to have family around during the holidays :)