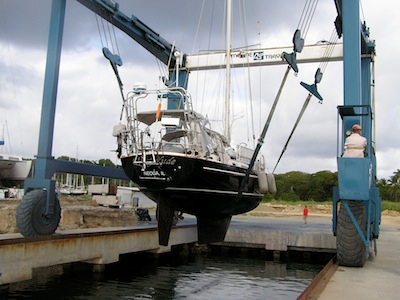 Mary Christine is scheduled for haul out tomorrow morning for some fresh paint and a few minor repairs to be made over the next few days before we begin heading North, up island.
Before we go, we wanted to make sure we are totally prepared. We knew our good friends at Commuter Cruiser would have JUST WHAT WE NEEDED! Jan and David have put together a very helpful checklist of all the things we need to remember to do BEFORE, DURING and AFTER our time on the hard. The process may seem like a no-brainer for some, but Peter and I both found some very helpful things in this article that we wouldn't have thought of otherwise during our first time hauling out.
With many of our cruiser friends also getting hauled out this time of year, we urge you to take a peek at the wisdom Commuter Cruiser has shared.
Check out www.commutercruiser.com for a TON of helpful how-to articles!