The Dogs are a group of small islands just off of Virgin Gorda. Several mooring balls are scattered throughout the three anchorages for day use. A little off the beaten path, it's usually quiet there with not too many visiting boats.
Fighting a strong current, we picked up a mooring ball on the very outside of George Dog around lunch time on June 17th. We had a quick bite to eat and then went for a refreshing swim. The boat was in about 60 feet of water but got shallow quickly as we approached the shore with our snorkel gear. The reefs were filled with colorful fish.
Large boulders made for some fun snorkeling as we free-dove up and down the rocky underwater ravines. One particular area toward the edge of the reef must have had a patch of sea ants hiding out inside. Both of us felt a mild sting on our arms and chest near the coral though we hadn't touched anything. Another underwater irritation we found thriving here was fire coral. Just as it sounds, this stuff burns if you accidentally brush up against it, leaving a nasty rash. This is an important species to be able to identify!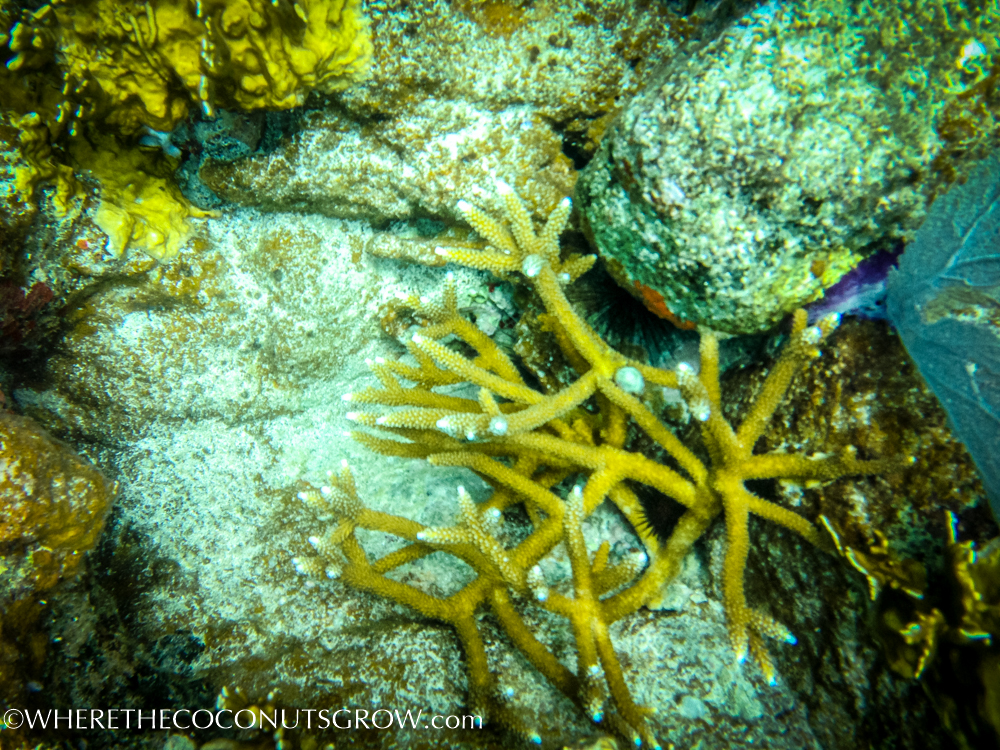 The anchorage was rolly and had little protection from wind and we soon discovered why this was a day-use-only area. We untied the mooring and finally made our way over to the North Sound on Virgin Gorda to get our anchor set before nightfall. We had been planning on Virgin Gorda being our last stop in the BVI for quite some time, though it took us almost a month to make our way that far East. We wanted to stock up one last time on groceries on Virgin Gorda before continuing our island hopping down the Caribbean Island chain.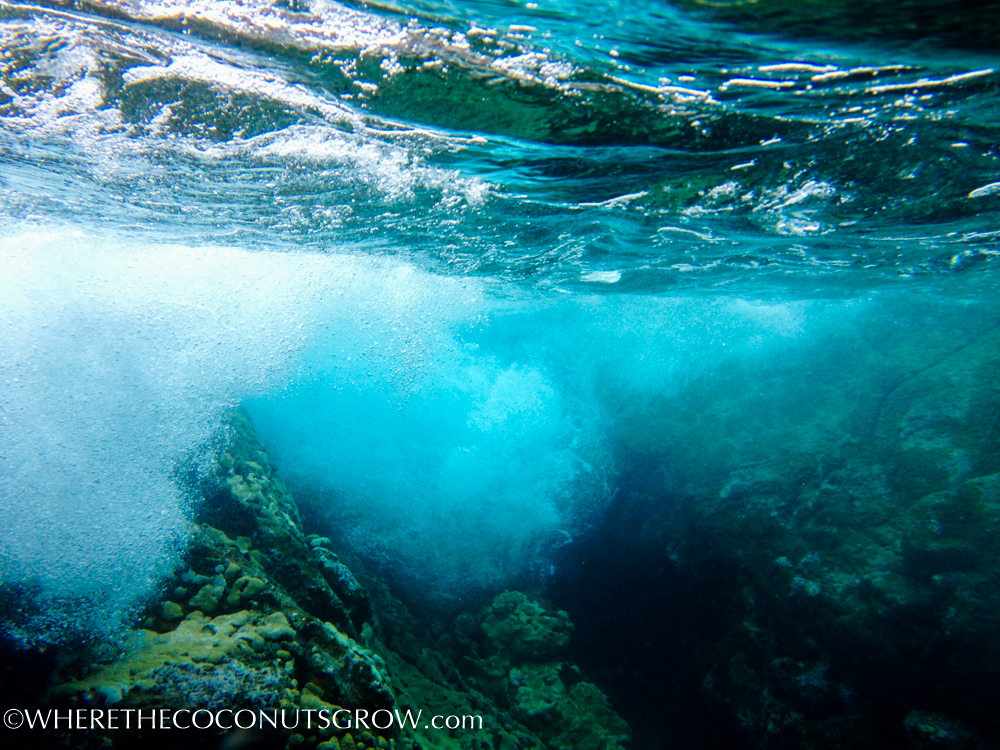 Stay tuned for more gorgeous photos of our stay on Virgin Gorda, BVI. We are currently waiting out the rest of hurricane season at a comfortable 12degrees latitude.