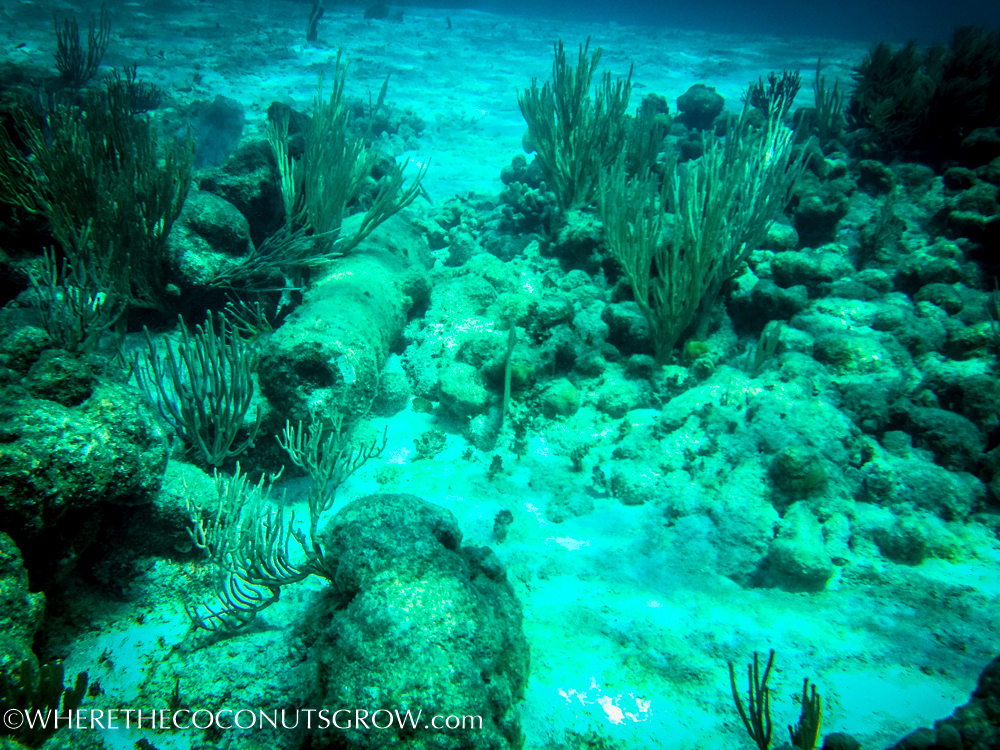 Approximately 1/4 mile East of Saba Rock in the North Sound, Virgin Gorda, lay two old war cannons out on the reef. A dive buoy owned by Saba Rock marks the location. We tied our dinghy off to the buoy and just a short distance away about 10 feet down lay the first cannon. The second cannon is a short swim from the first, both surrounded by pieces of coral and home to plenty of little fishies.
Rumor has it that these cannons were moved from The Wreck Of The Rhone to this location. For some entertaining history about Saba Rock and the "legendary scuba pioneer" Bert Kilbride, visit this article and this one too.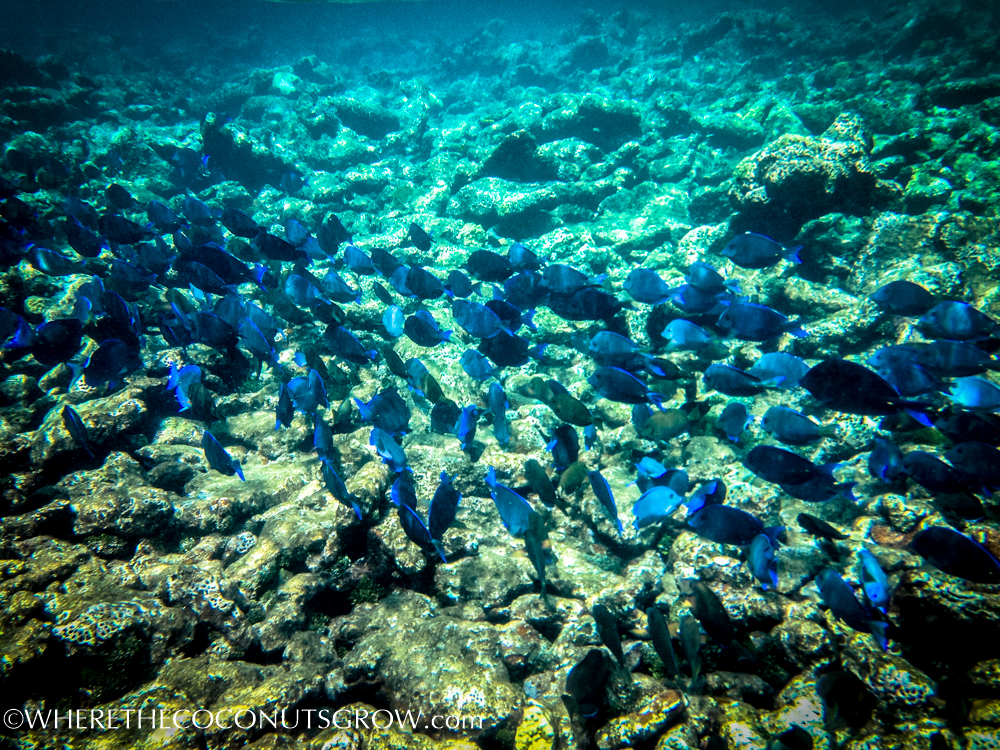 The outer reef protects the North Sound from Atlantic swell. It's wide, the water is shallow, and makes for a fun underwater playground. We snorkeled for hours here in the clear and clean water. The reefs weren't terribly exciting but we did see a few rays, lobster, barracuda and big tarpon.
Another day, we ventured the opposite way and took the dinghy back toward the entrance markers to the North Sound. The rocky cliffs gave way to where a new resort is being built off of Mosquito Rock. We spotted an octopus hiding out near the construction site. The water was much cooler on this side and we didn't venture too far.
The hot days make it hard to cool off any other way than going for a swim so we're grateful to be able to play around in water this warm and clear. Our backyard is an ocean with so many things to discover!
Stay tuned for more pics of the BVI. We're currently in Grenada ticking off a few boat projects from the list and waiting out the rest hurricane season…
Leave us a comment, we'd love to hear from you!!