Here are a few pics from our install of our Garmin HD Radar before we left the dock. It was a priority to add the radar and upgrade the chart plotter and VHF radio as we outfitted the boat for our adventures. There was a screaming deal around Black Friday for a combo radar dome and Garmin 740S chart plotter so we took the deal!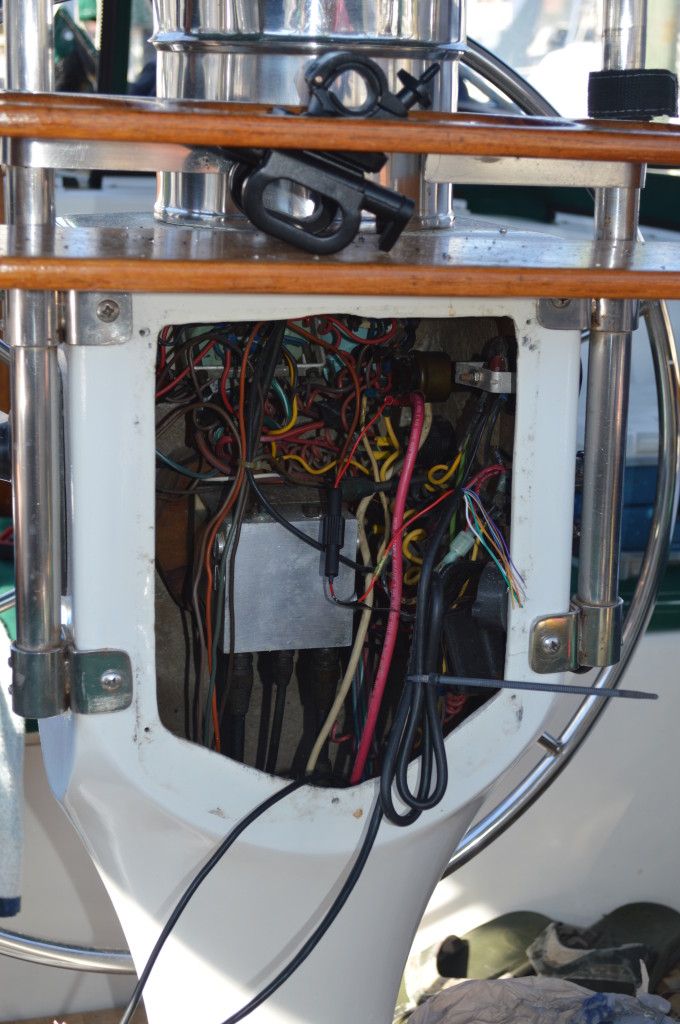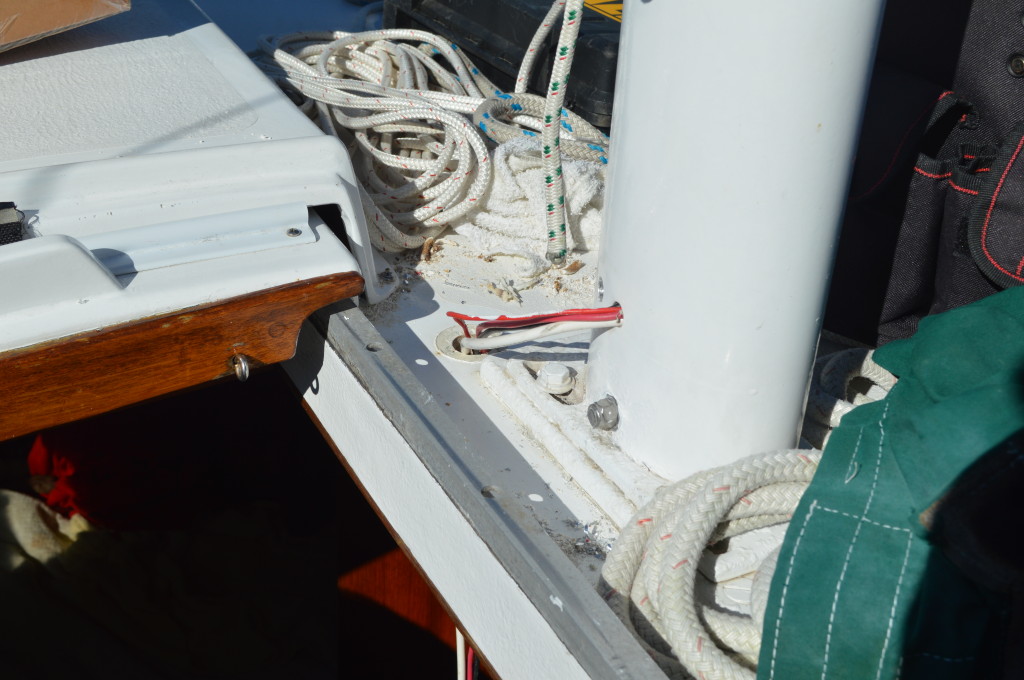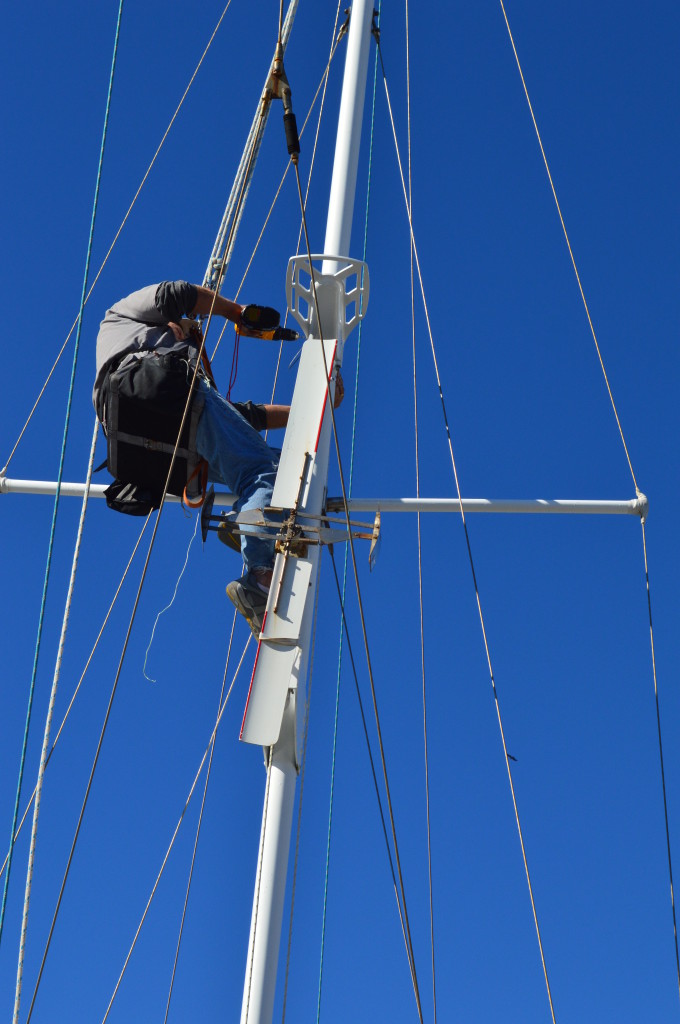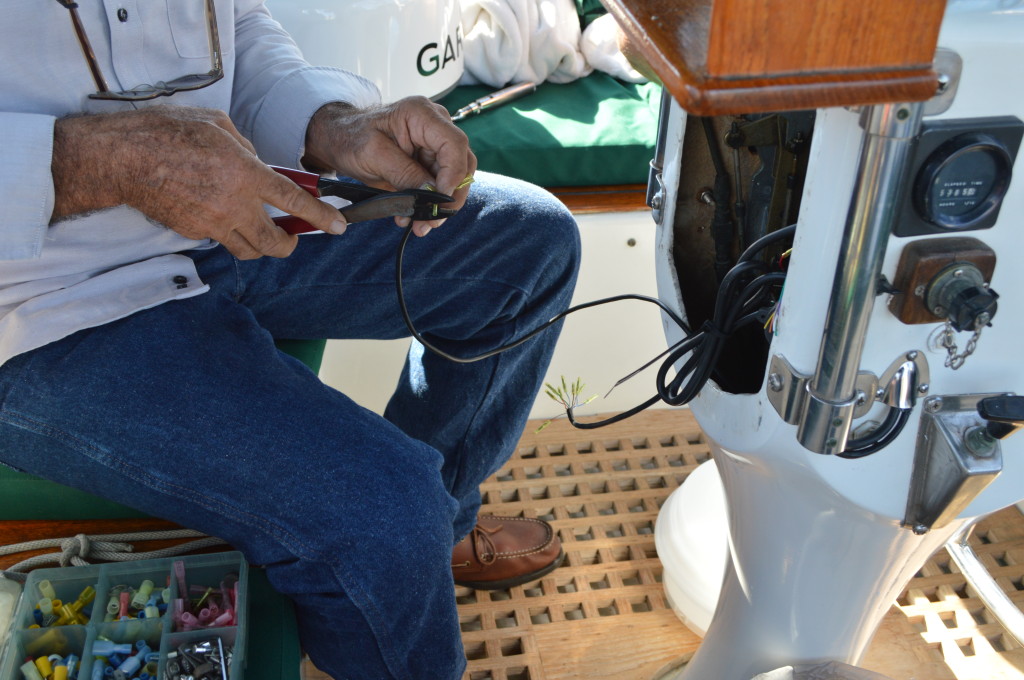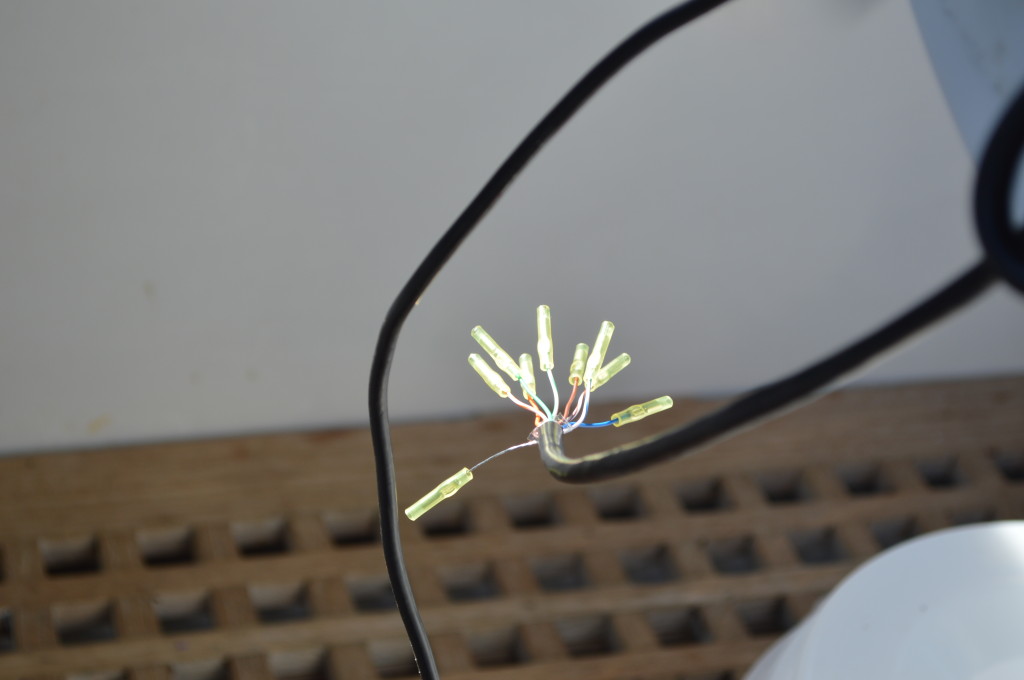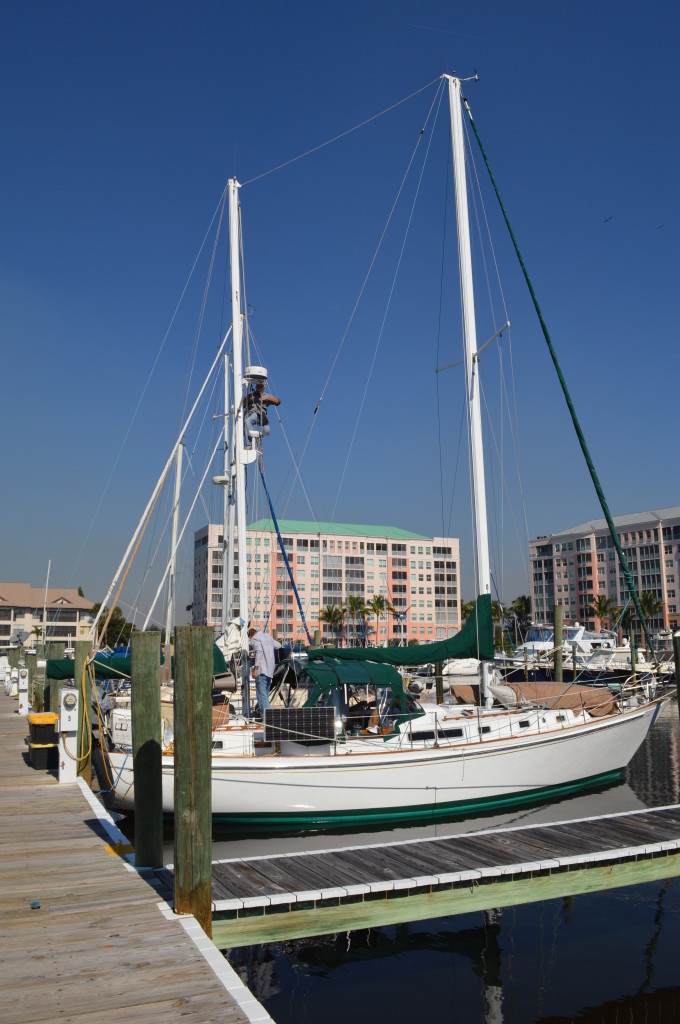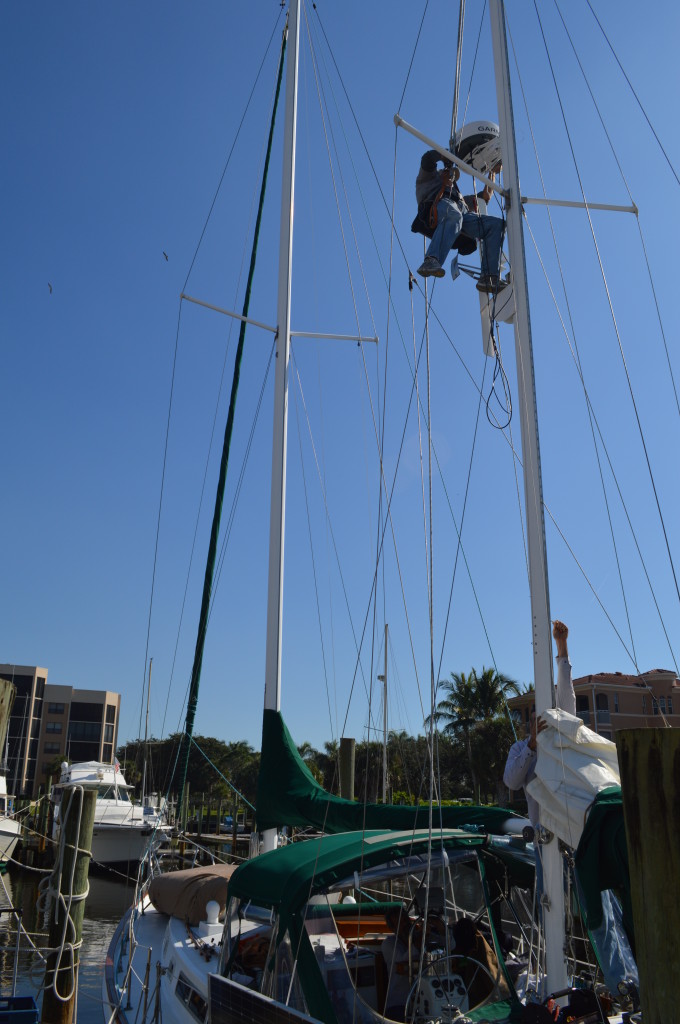 Boy are we glad we added this stuff!! We've sailed through the fog and overnight twice already and it sure is nice to be able to see other boats around us when visibility is poor.
We also opted for a new AIS capable VHF radio. Although we don't transmit through the AIS, we can still see other vessels (especially large commercial ones) and get info about their speed and course.
The boat came with a Single Sideband radio (SSB), Pactor modem and automatic tuner. Its like a ham radio with limited email capability at sea :) We set up our ships station license and restricted radio operator license with the FCC. At the same time, they assigned us our MMSI number.
Although the cost adds up, it's items like these that make us feel safe as we navigate into uncharted (for us) territories.
Here's a little bit of the technical stuff we had to figure out along the way:
SSB, DSC, MMSI, FCC, FRN, VHF, ABCDEFG… WTF??
Who needs a ships station license?
http://wireless.fcc.gov/services/index.htm?job=licensing&id=ship_stations
You do not need a license to operate a marine VHF radio, radar, or EPIRBs aboard voluntary ships operating domestically. If you travel to a foreign port (e.g., Canada, Mexico, Bahamas, British Virgin Islands), a license is required. Additionally, if you travel to a foreign port, you are required to have an operator permit. (Everyone I've talked to says they have never been asked for their license info but we'd rather play it safe when it comes to this kind of stuff.)
Ships that use MF/HF single side-band radio, satellite communications, or
telegraphy must continue to be licensed by the FCC.
A Ship's Station License is valid for a term of 10 years and costs $160. Here's the breakdown:
Application Payment/Fee Type Code: PASM – $60.00 Fee
Regulatory Payment/Fee Type Code: PASR – $100.00
If you have a marine radio with Digital Selective Calling (DSC) capability, you must obtain a nine-digit maritime mobile service identity (MMSI) number and have it programmed into the
unit before you transmit. This is really important if you want to be able to use the distress button in the event of an emergency. I've also heard that if you plan to go off shore, make sure you get your MMSI number from the FCC not from BoatUS.
A Restricted Radiotelephone Operator Permit does not require a test, is valid for your lifetime and costs $60.
** Here are the steps we took:
First you must register with the FCC by creating a FCC Registration Number (FRN). The FCC online system is called the Universal Licensing System (ULS) and can be found here: http://wireless.fcc.gov/uls/index.htm?job=home
Click the first button to Register and follow the prompts.
After you have received your FRN, print the confirmation page or be sure to write down the FRN somewhere safe.
Return to the ULS home page http://wireless.fcc.gov/uls/index.htm?job=home and click the second button to Log In.
Select the first link on the left sidebar to Apply for a New License.
Select SA or SB-Ship
When you are done, apply for another new license and select RR for Restricted Operator.
For further information regarding the Restricted Radiotelephone Operator permit, visit http://wireless.fcc.gov/commoperators/index.htm?job=rr
The Rules that govern the Restricted Radiotelephone Operator Permits can be found under 47 CFR – Part 13 and are accessible at the following website:http://www.fcc.gov/encyclopedia/rules-regulations-title-47
If you have any further questions, or need additional information, submit a request through http://esupport.fcc.gov or call the
FCC Licensing Support Center at (877) 480-3201.