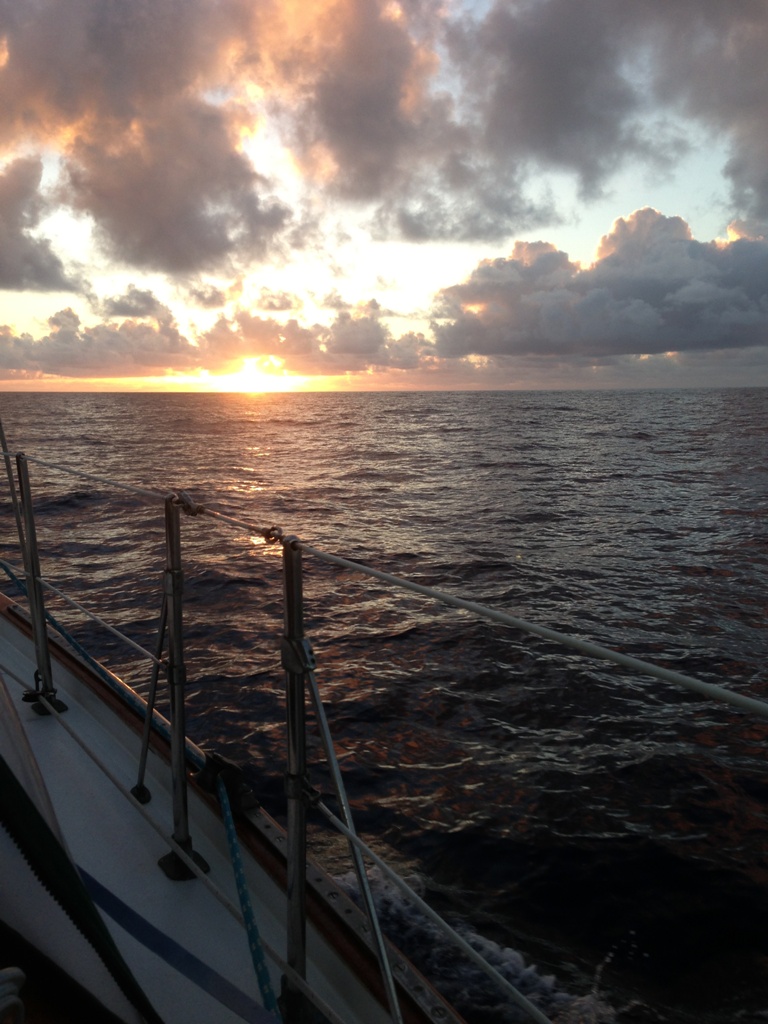 We made it to Marathon almost 26 hours after leaving Burnt Store Marina and arrived Monday 2.3.14. There were no mooring balls left so we anchored outside the channel at Boot Key Harbor. We finally decided to put his "potty training" on hold and took the dogs to shore since it had been 26 hours since Gunner peed last. We dropped the dinghy and Peter and I set off with the dogs. Gunner was super excited. Leah came with us while Josh stayed on the boat.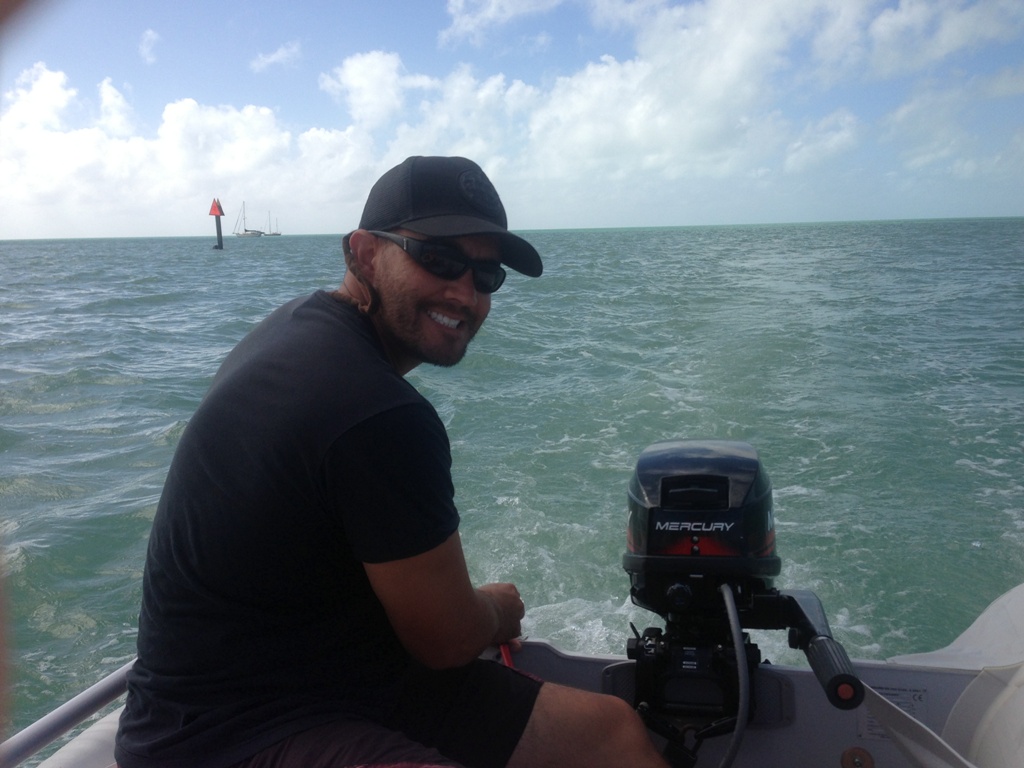 We found a dinghy dock behind Burdines Restaurant. We were hoping there were showers available there since I had read somewhere that they were decent there. Turns out they are for the resident liveaboards only and no one there had any other knowledge of showers near by. The dogs did their business and as we went to get them back on the dinghy, Betsy ended up going for a swim. There was floating grass that had collected around the dinghy dock and she must have thought it was grass on land :( Poor thing. We found a nearby hose and Leah cleaned her off while Peter and I got Gunner back in the dinghy.
We headed up to the city dock where we knew they had showers available. Just as we arrived they were closing so we didn't have to pay that night for the bathroom key cards. They just said that if we were going to still be here by the next day, come back and pay then. The three of us showered and went back to the boat. Josh got to figure out how to use the solar shower on the deck of the boat.
The next day, Tuesday 2.4.14, Gunner still wouldn't go pee on the boat. Peter and I took him to shore again and decided to scope out the West Marine to buy some fishing line and ask about our inverter that wasn't working anymore.  Josh and Leah stayed on the boat. As we came through the channel, Gunner just couldn't hold it anymore and started peeing in the dinghy. Oh well.
We found an area to tie up right next to West Marine, but we had to go in and talk to the local boatyard to make sure we could leave our dinghy there first. They were okay with it since we asked if they could help us with the inverter :) Inside West Marine, we got a phone call from Josh and Leah to tell us the anchor was dragging and the boat was almost crossing the channel!! Peter, Gunner and I rushed back out to the boat with the fishing line in hand. Priorities first you know! We pulled up the anchor and decided to go get fuel and top off our water tanks since we were already mobile.
Instead of anchoring again, Peter decided to charge it up to Rodriguez Key at 5pm (Tuesday 2.4.14) to be ready for the upcoming weather window to cross to Bimini in the Bahamas. The swell in the Atlantic is way different from the Gulf of Mexico! We were taking the waves hard and it was a rough ride up. Thank GOD for sea sickness medication! We all needed it. No one threw up though, not even the dogs.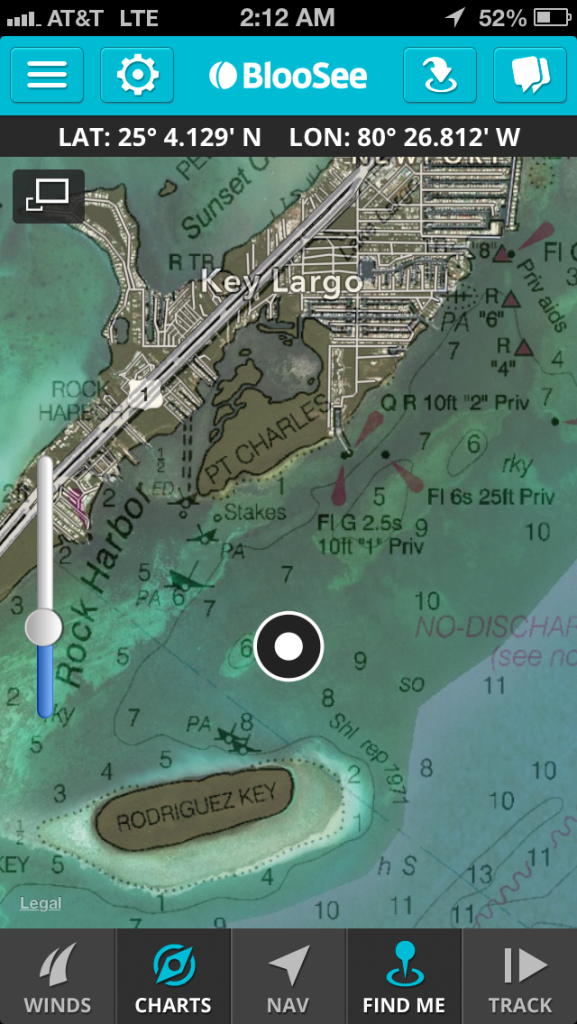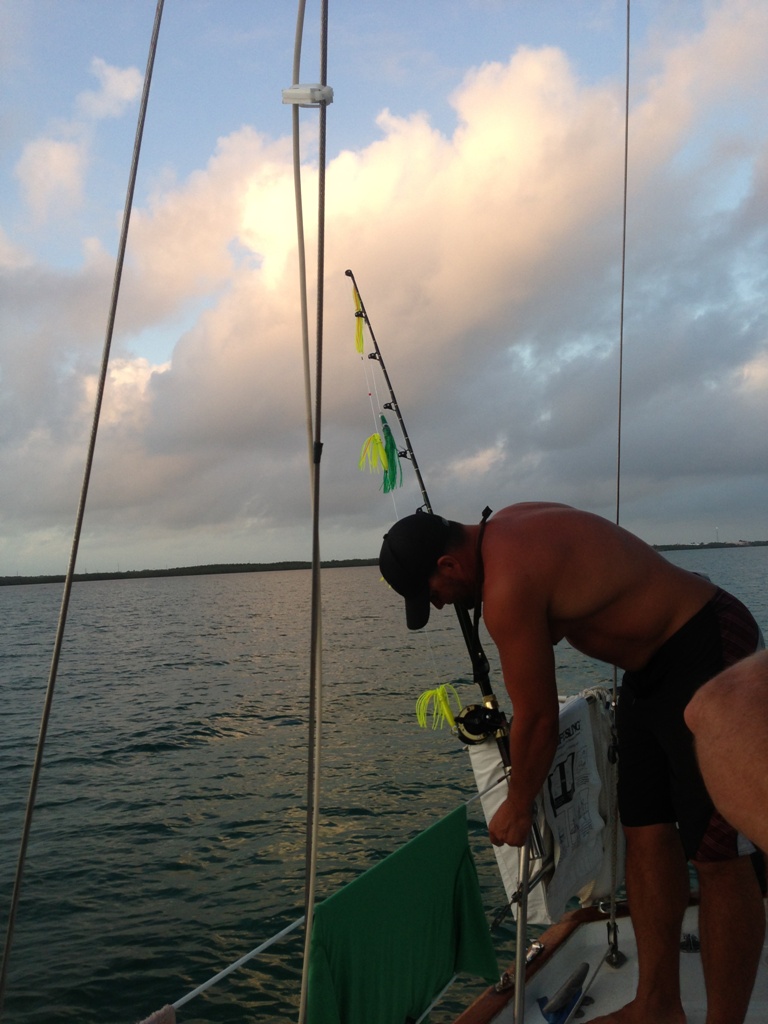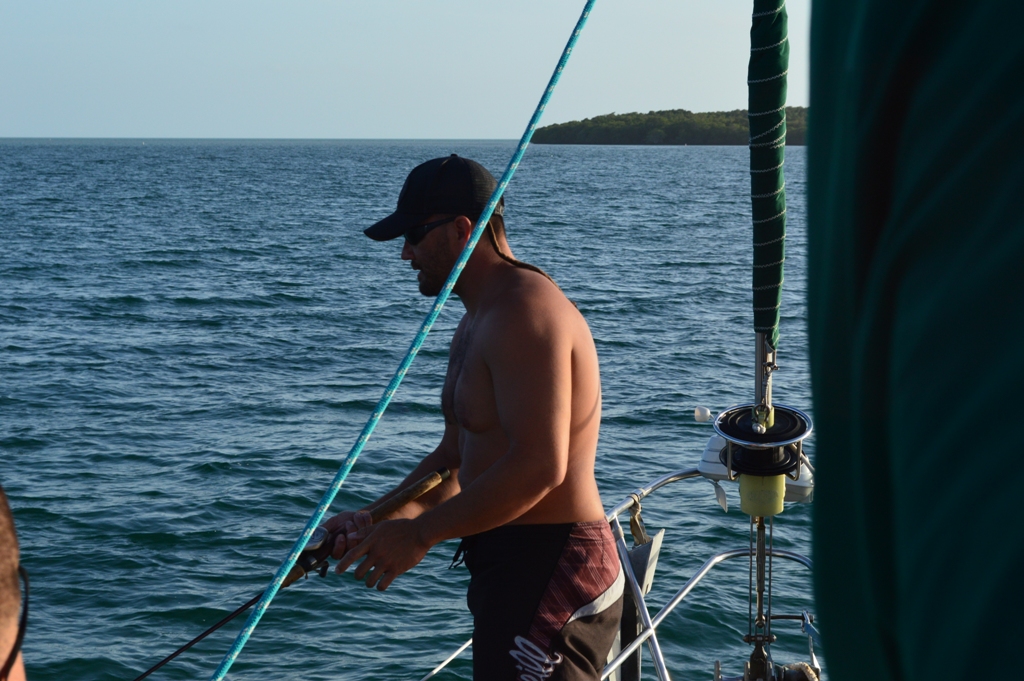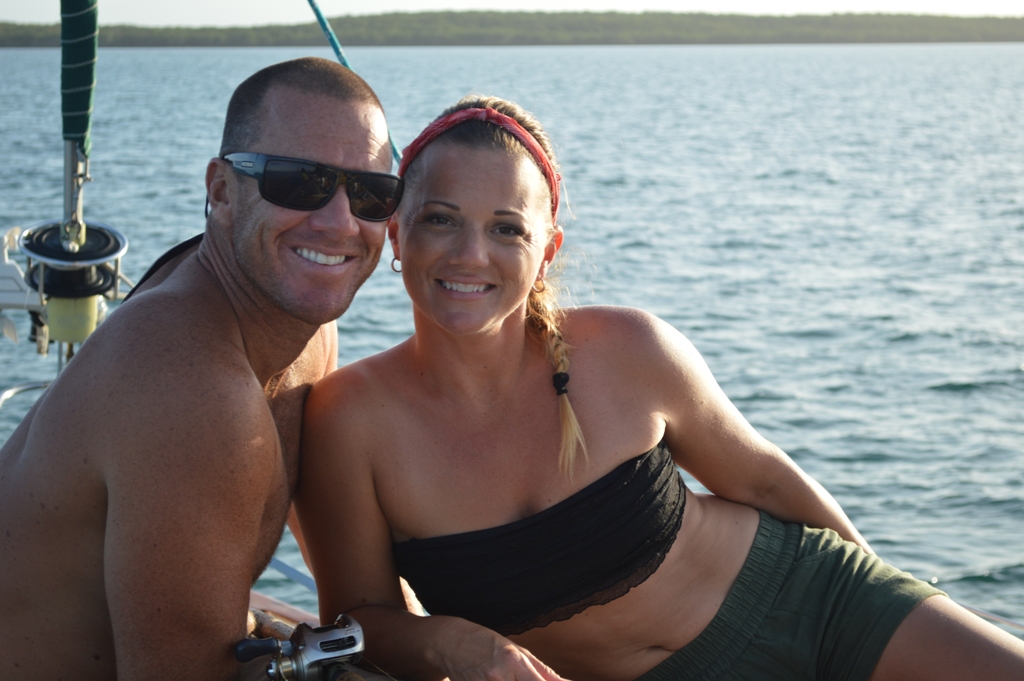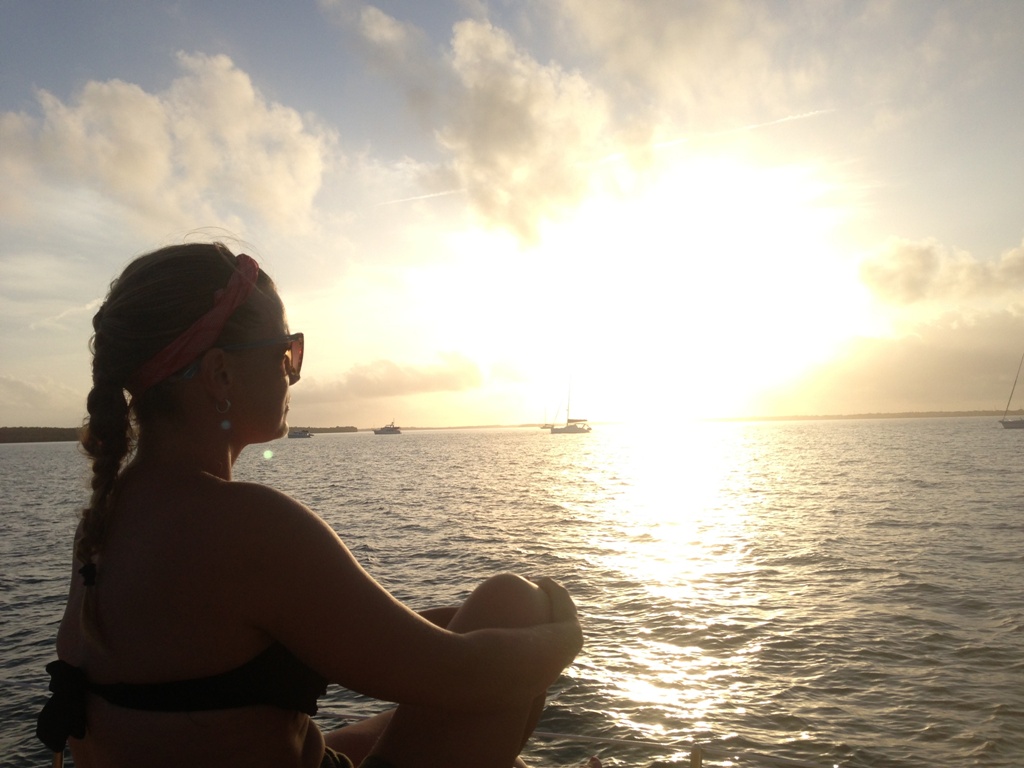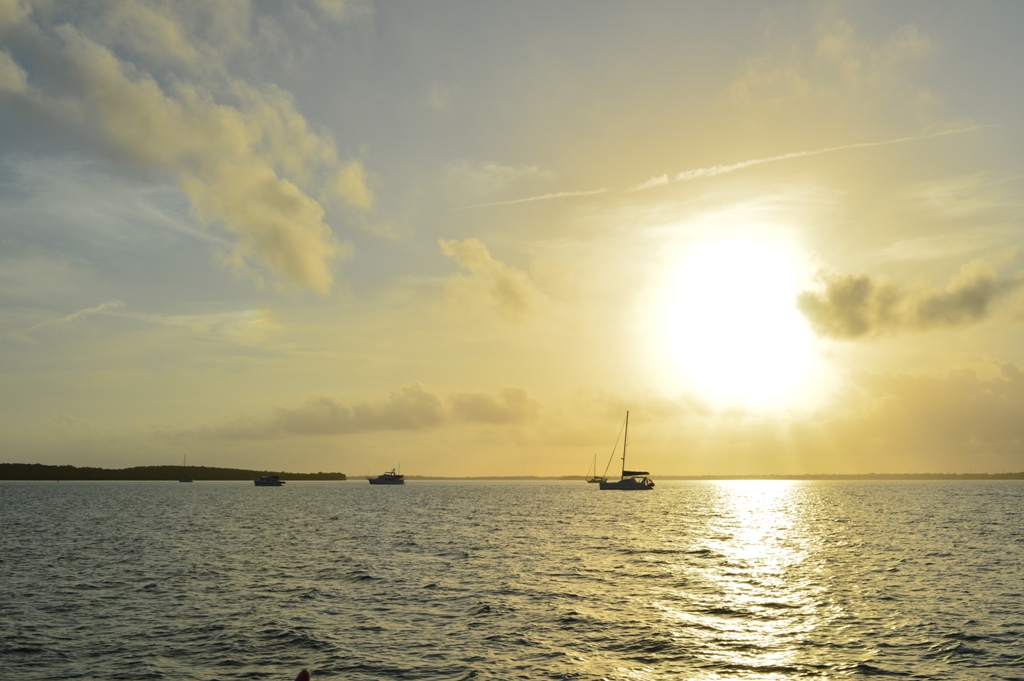 We pulled into Rodriguez in the middle of the night (Wednesday 2.5.14 at 2am). Thanks to great instructions from Ellen and her husband Bob on SV Shibumi, we were able to dodge the boats that were already anchored, with and without anchor lights. I had connected with Ellen on the Women Who Sail Facebook group. What an amazing resource!
It was so nice to have a buddy boat to cross with. We all decided to leave Rodriguez Key Thursday morning at 2am(2.6.14) and set out for Bimini motorsailing part way and full sail only a little bit. It was a beautiful day. We made sure we were clear from all the cargo ships and kept charging along. We were exhausted but still spilling over with excitement just hours away from the Bahamas!
The voyage across the Gulf Stream was better than expected. Leah and I were able to catch a few rays under sail on deck.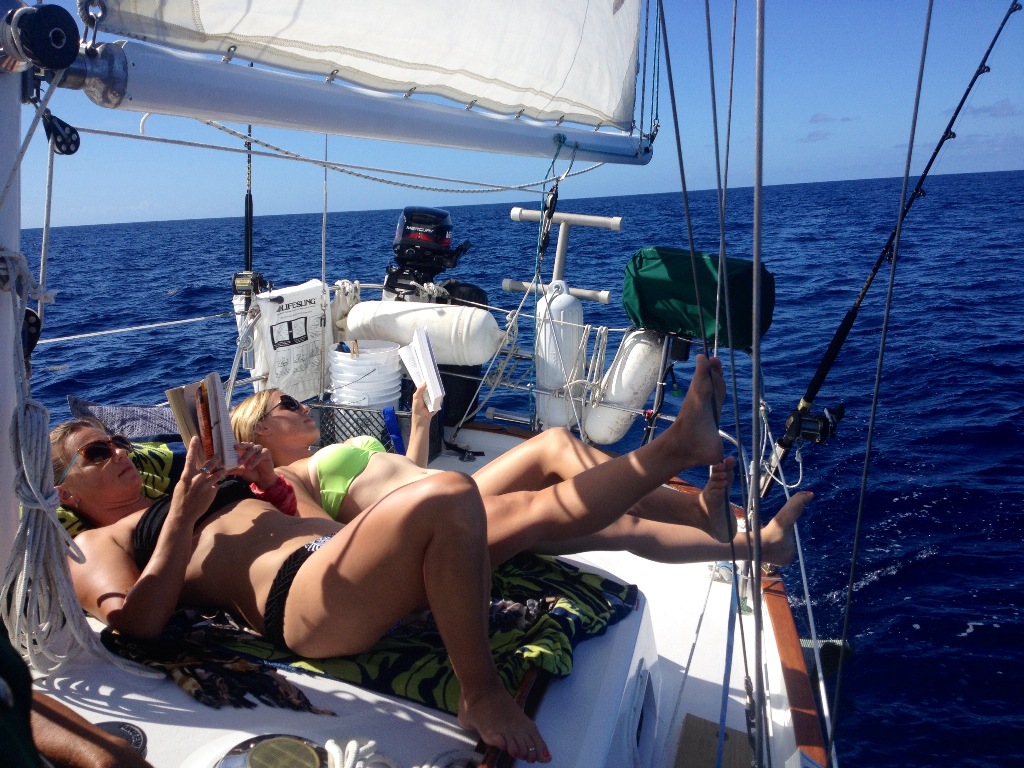 The further we got into the Gulf Stream, the more blue the water began to turn. It was a shade of blue I've never seen before. We crossed depths of up to 9000 feet!!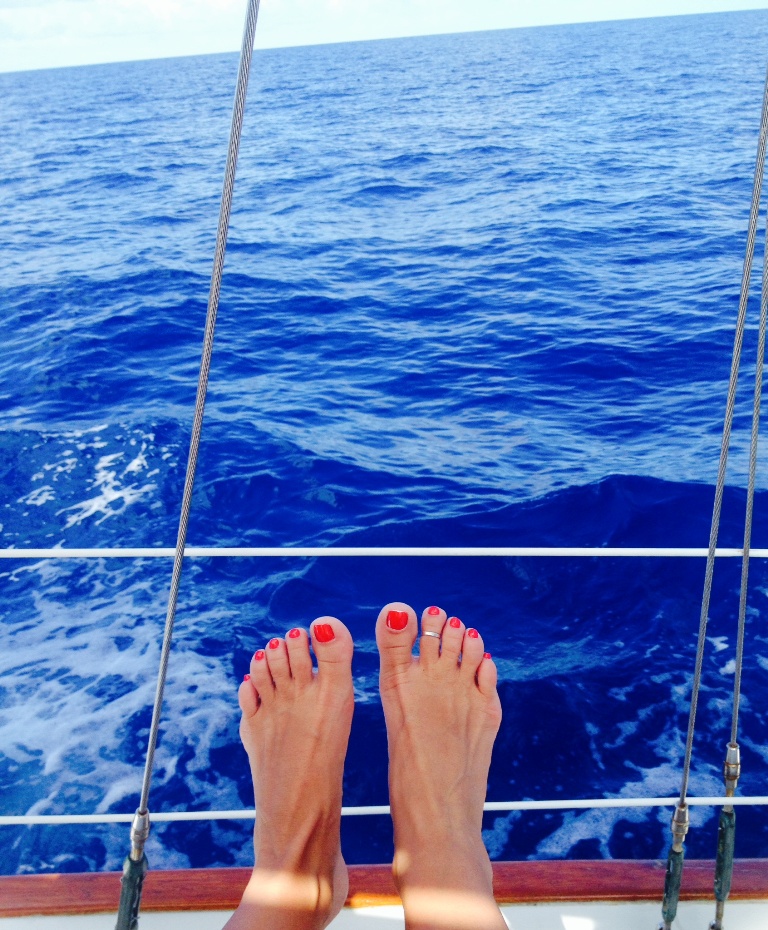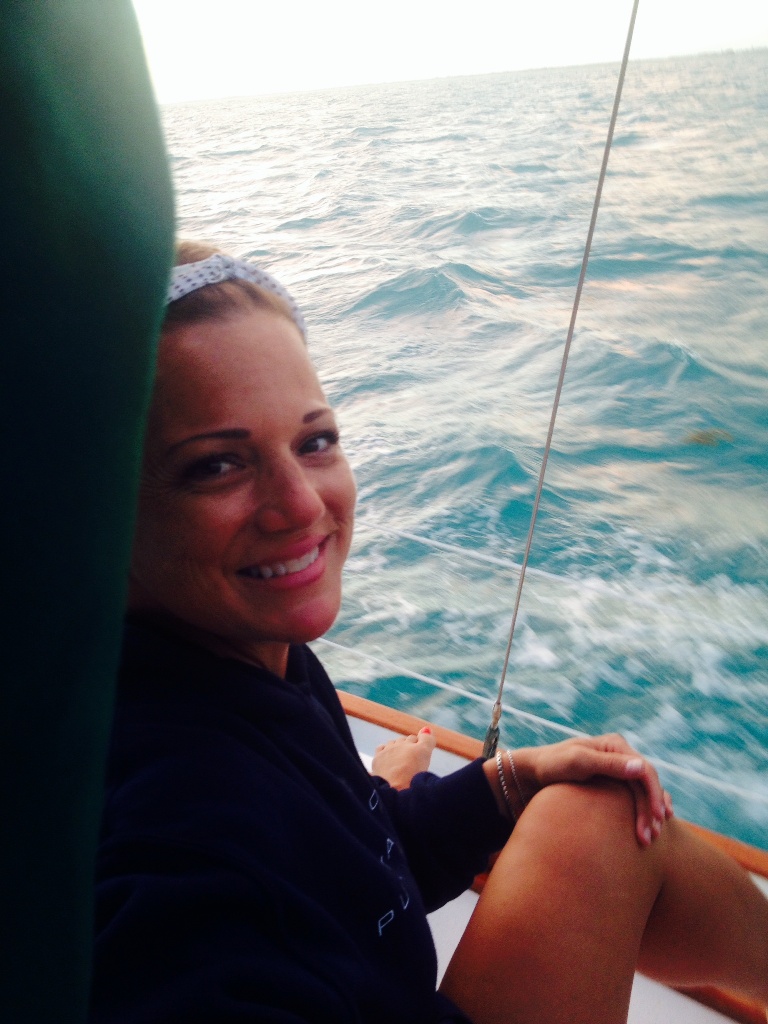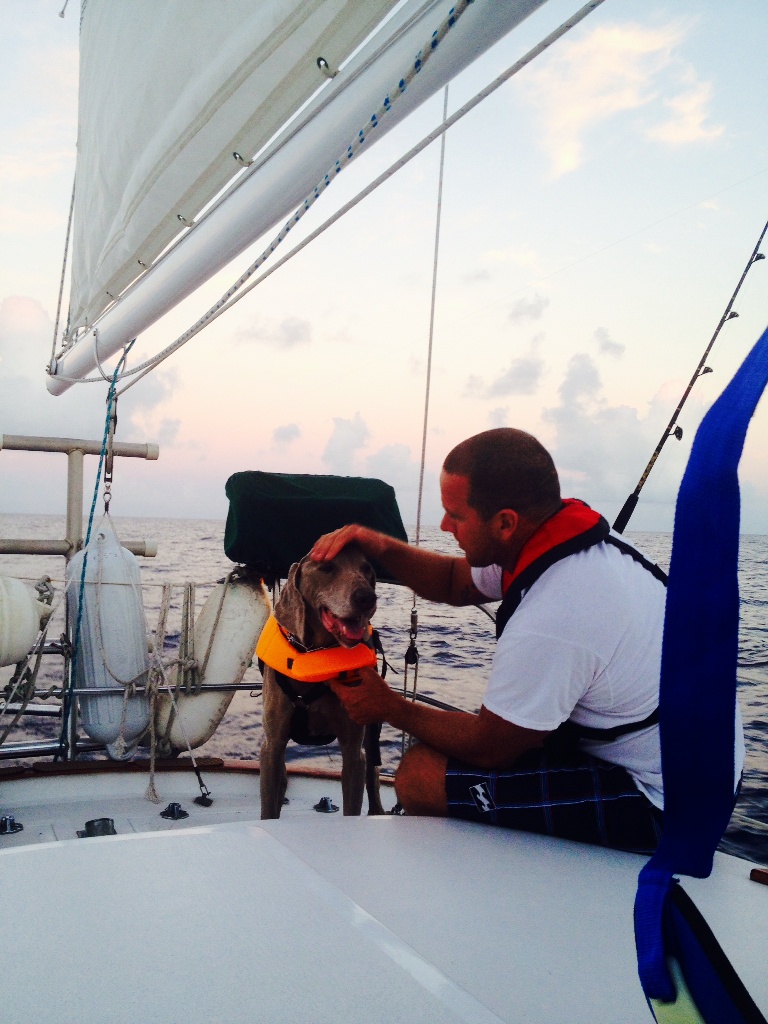 Gunner finally went potty again on the boat. We knew he would, but he had to get to a point where he REALLY had to go! They wore their Outward Hound life jackets from Kyjen at all times during the crossing. It was just too much rolling around for them to not be wearing them. When we had the largest seas, the dogs were happy to stay put. They must not have been feeling well.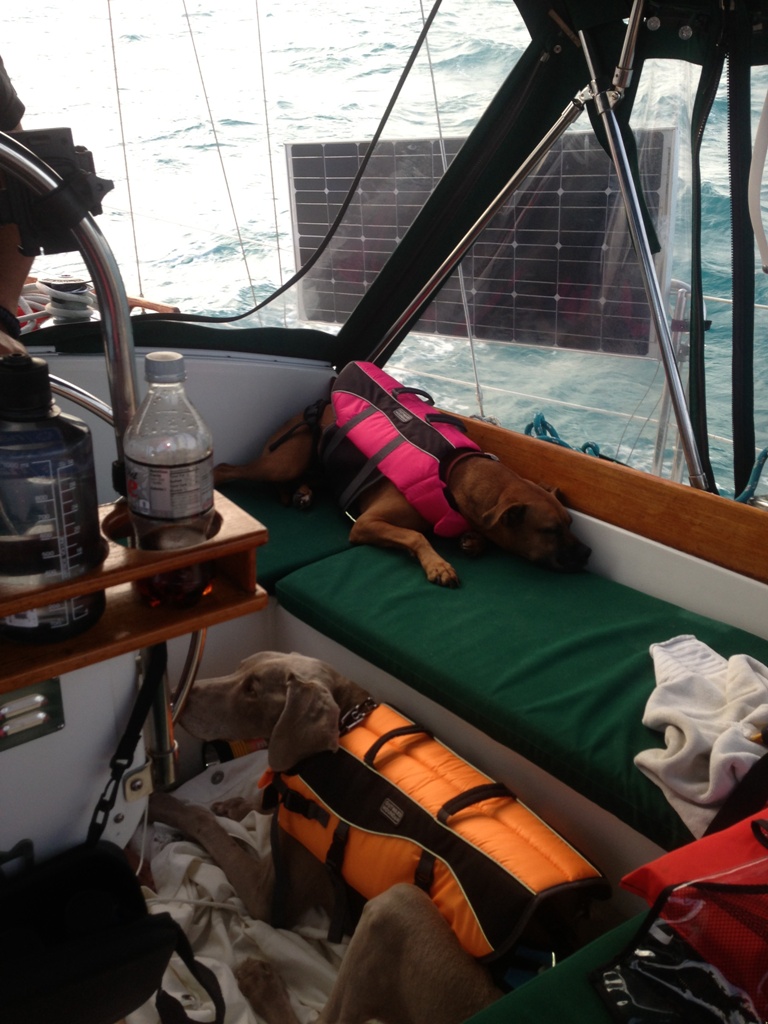 Fixing meals while underway on a large crossing is definitely a difficult task. Lunch and dinner consisted of lunch meat sandwiches and peanut butter and jelly. We had the kind of trip where it's just easier to grab the ingredients from the galley and make it all up top in the cockpit.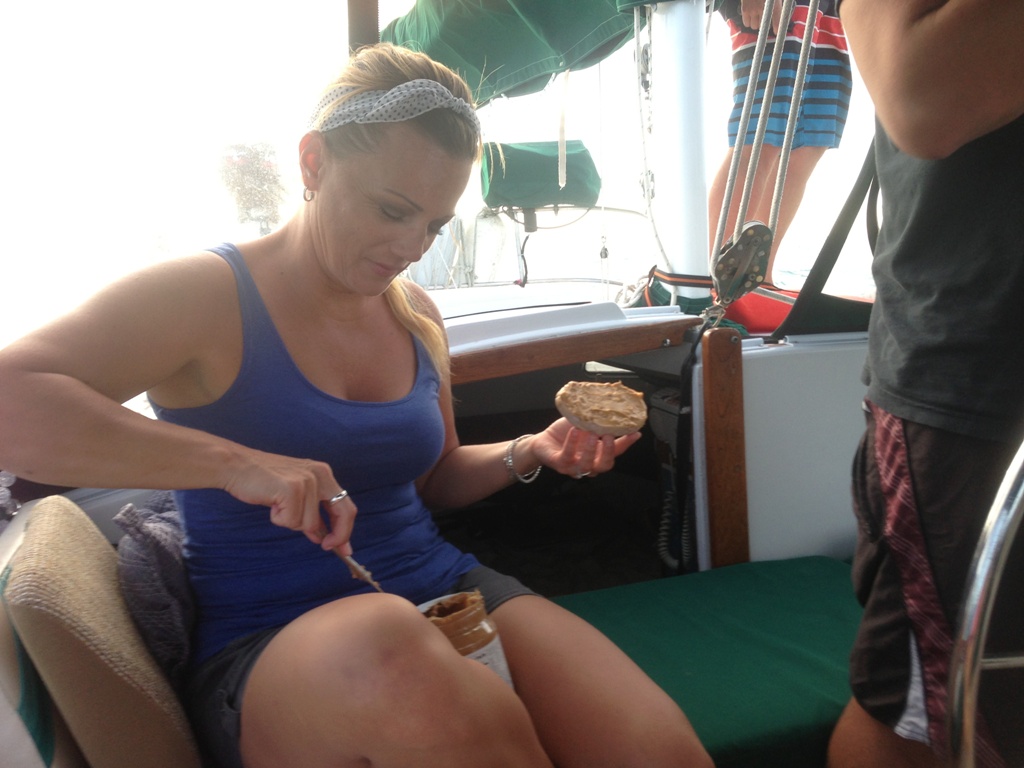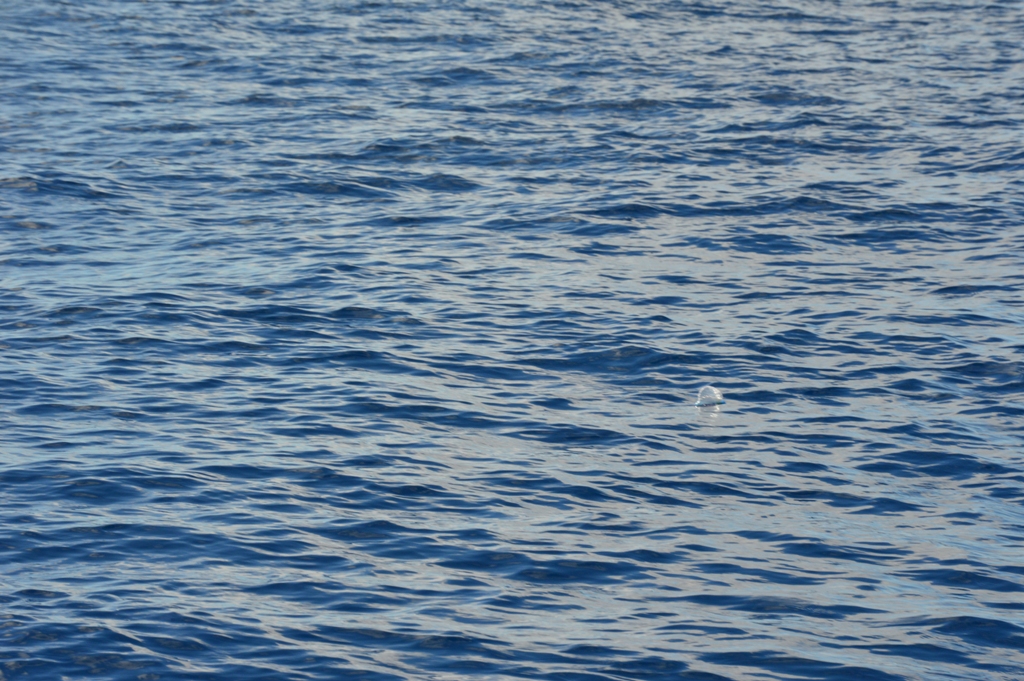 We saw lots of man-o-wars floating by.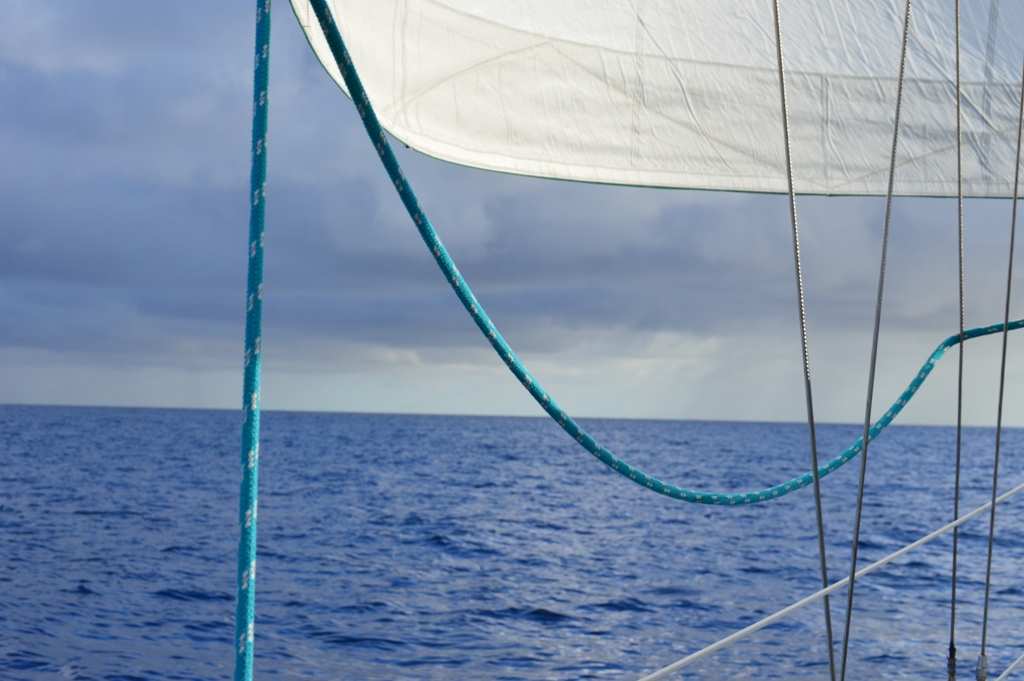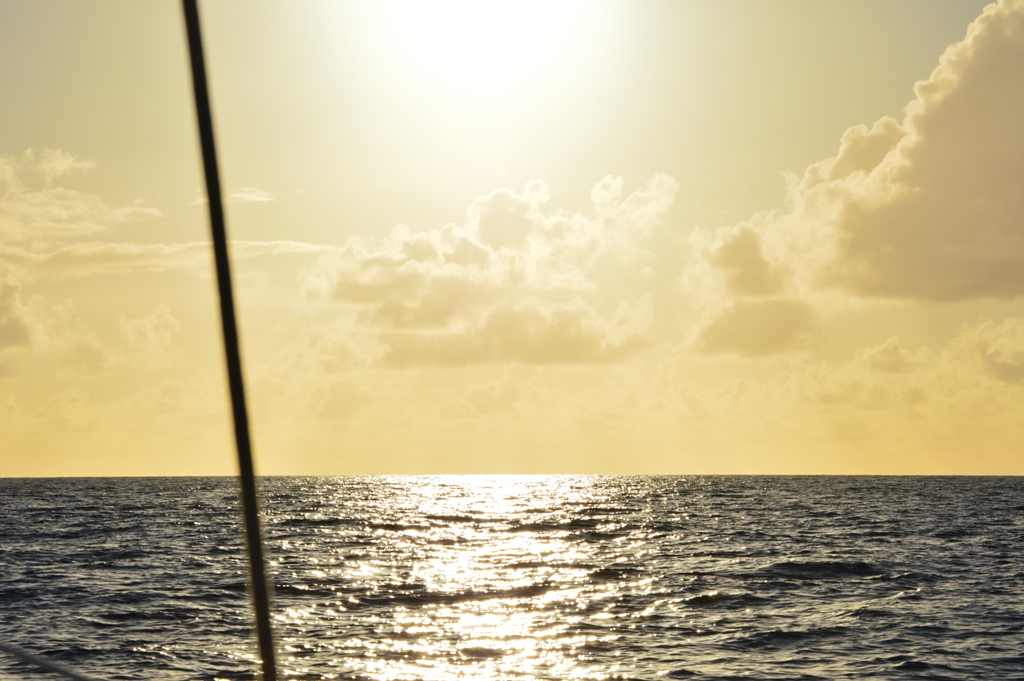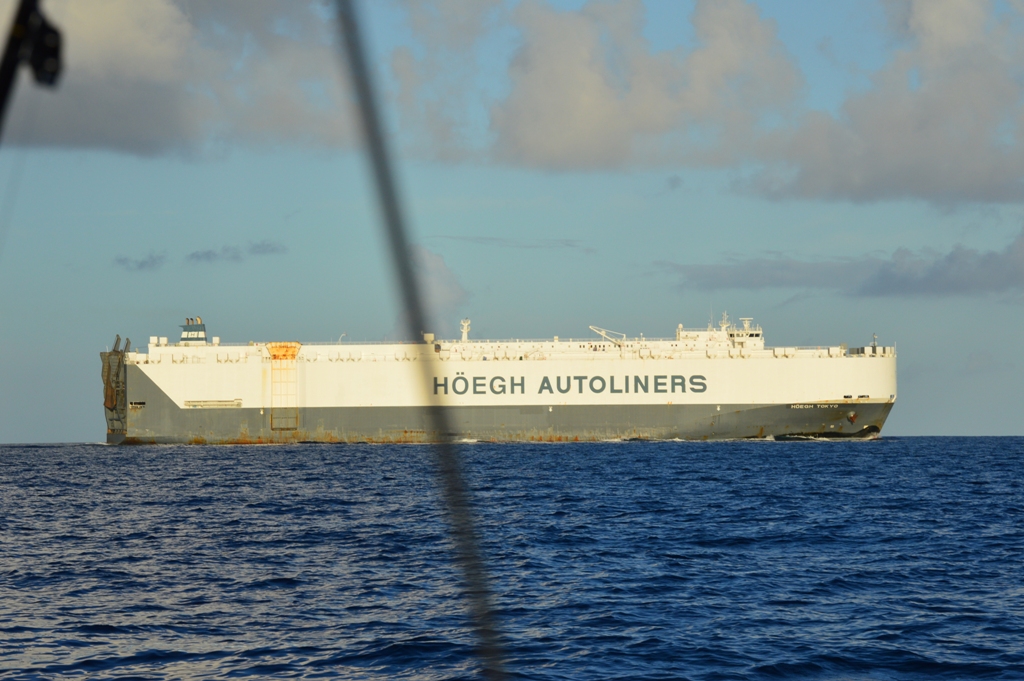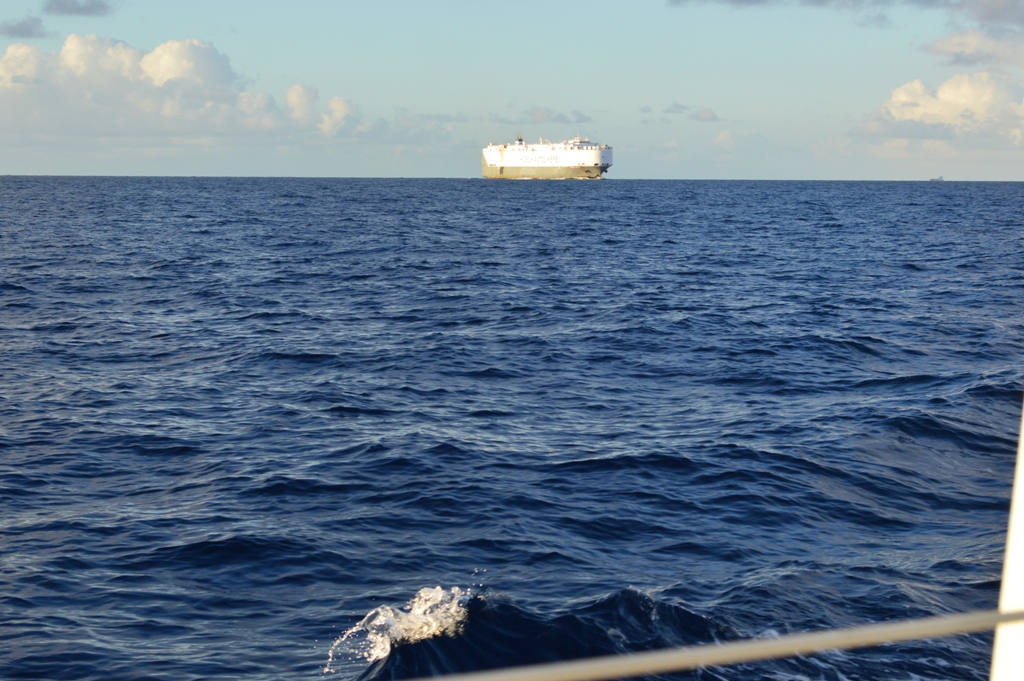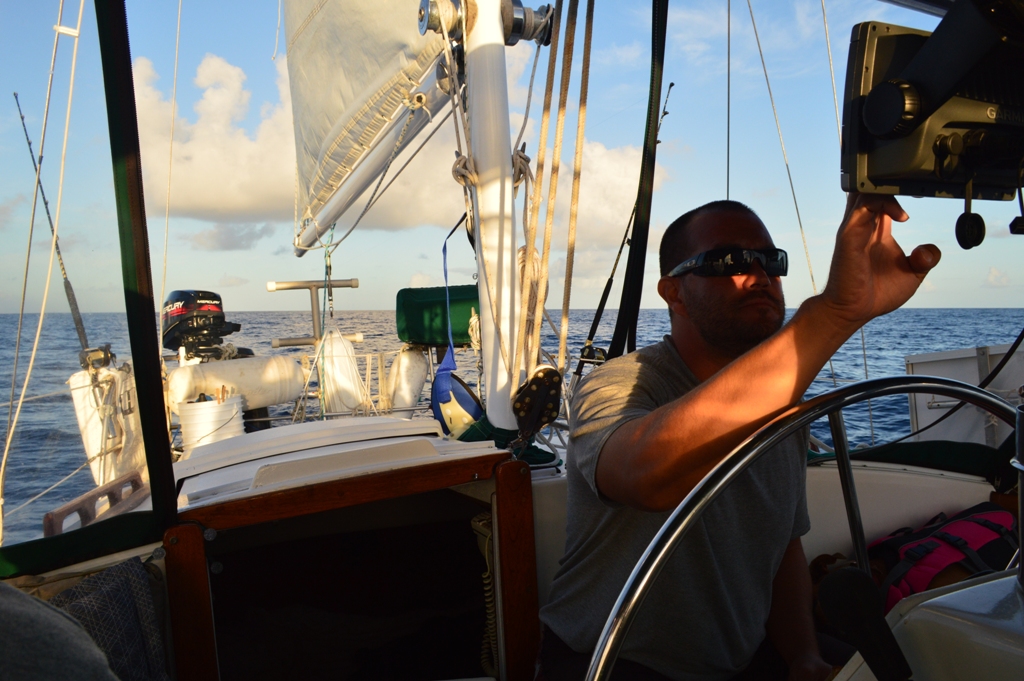 It really was a nice crossing. We must have picked the perfect time to go. The seas were relatively calm in some areas and rather uncomfortable in others. All in all, I'd say we lucked out. Some of our other blog friends just crossed to the Bahamas as well. Check out their experiences here:  Sailing Chance  / Sailing Journey / Summertime Rolls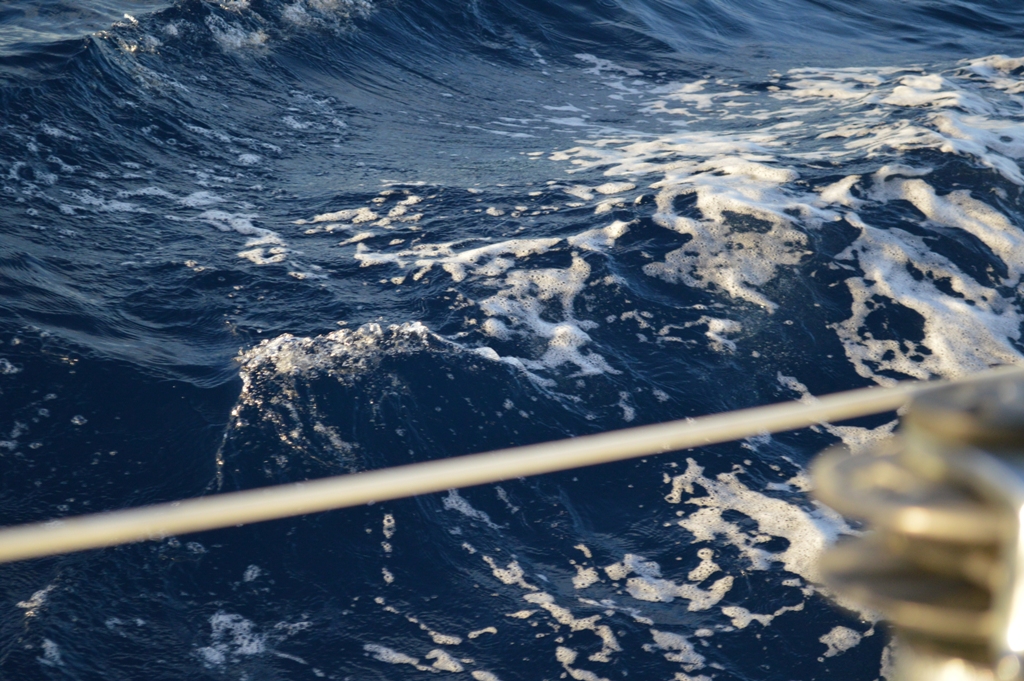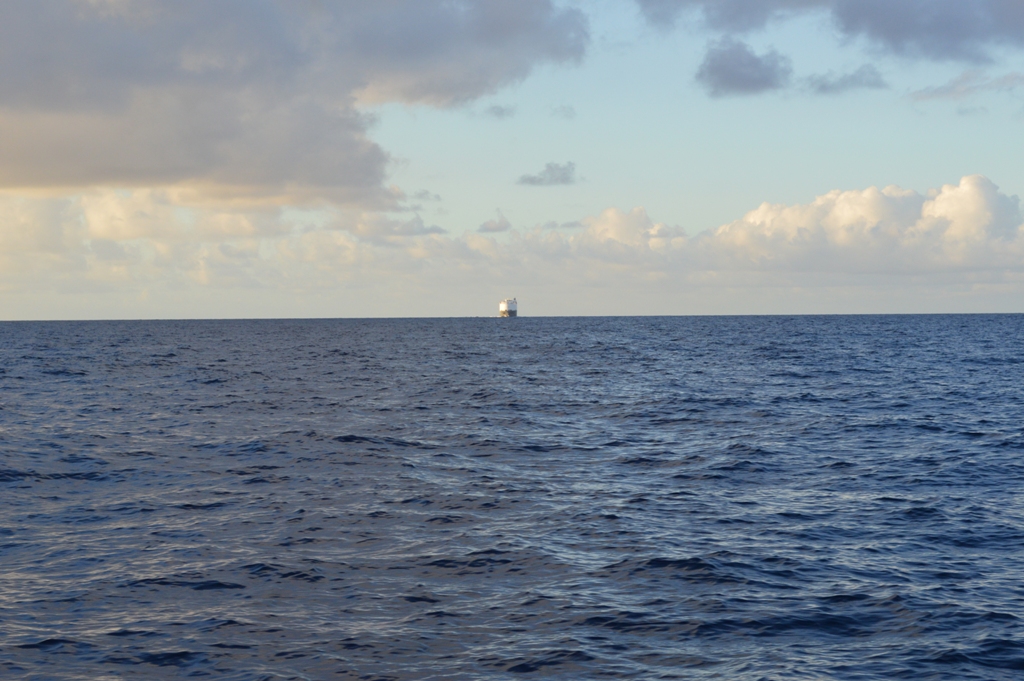 As we neared the Bahamas (Thursday afternoon 2.6.14) the guys wanted to try anchoring just south of South Bimini at Turtle Rocks next to a wreck, Sapona. While Peter thought there would be enough shelter from the wreck, the current and waves still weren't ideal. Peter and Josh dove the anchor only to find it was all hard bottom right there. We all went for a quick swim, strapped everything back down and made our way up to Brown's Marina where Ellen and Bob had already arrived. Once we were within range, we hailed the marina on the VHF to let them know we were coming in. It was just minutes left before 5 and we were lucky to get them on the radio. There was ONE spot left! We had a mildly successful docking and didn't hit anything even though we arrived at dusk.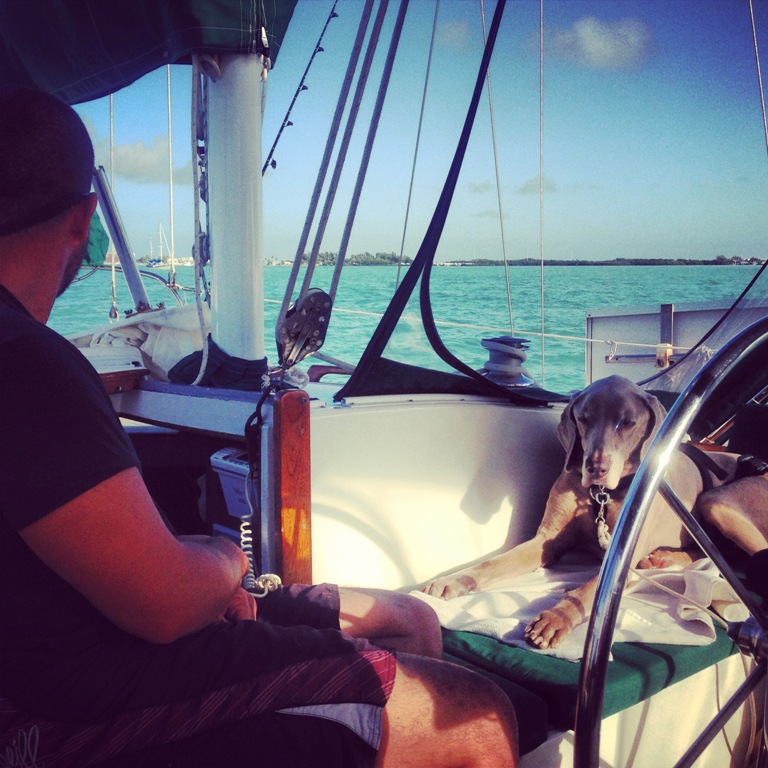 We're in the Bahamas!!!! Stay tuned for more posts on all the happenings since arriving in the Bahamas.