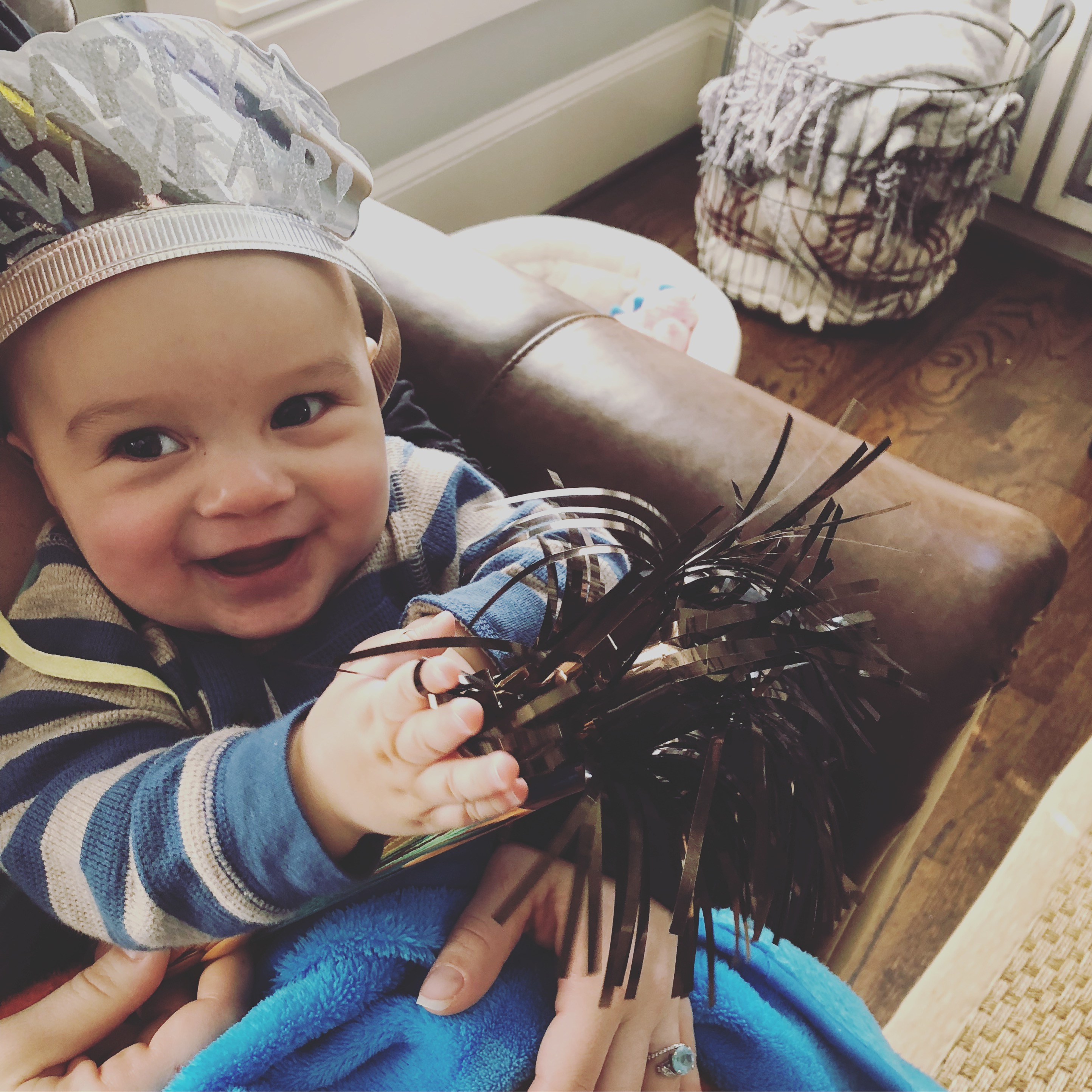 Sunday night we rang in the New Year with high hopes for 2018. We are at a point in our lives where the only way to go is forward and we couldn't be more ready.
I apologize for the recent silence here yet again. Whenever I go silent on the blog it is definitely not because I don't have anything to write about. Usually I have so much to share that I don't even know where to begin. (Not to mention how hard it is to find time to write when your baby doesn't take very good naps!)
The time passes by and the days go on and I feel like there are no words for what is going through my head. This past year has given us some extreme highs and some extreme lows and the shock that comes with each of those moments has been more than overwhelming.
June 13th 2017 was the birth of our first child.
September 6th 2017 ripped our lives apart as Hurricane Irma destroyed our home, our jobs and many of our belongings.
December 16, 2017 marked our first wonderful year of marriage.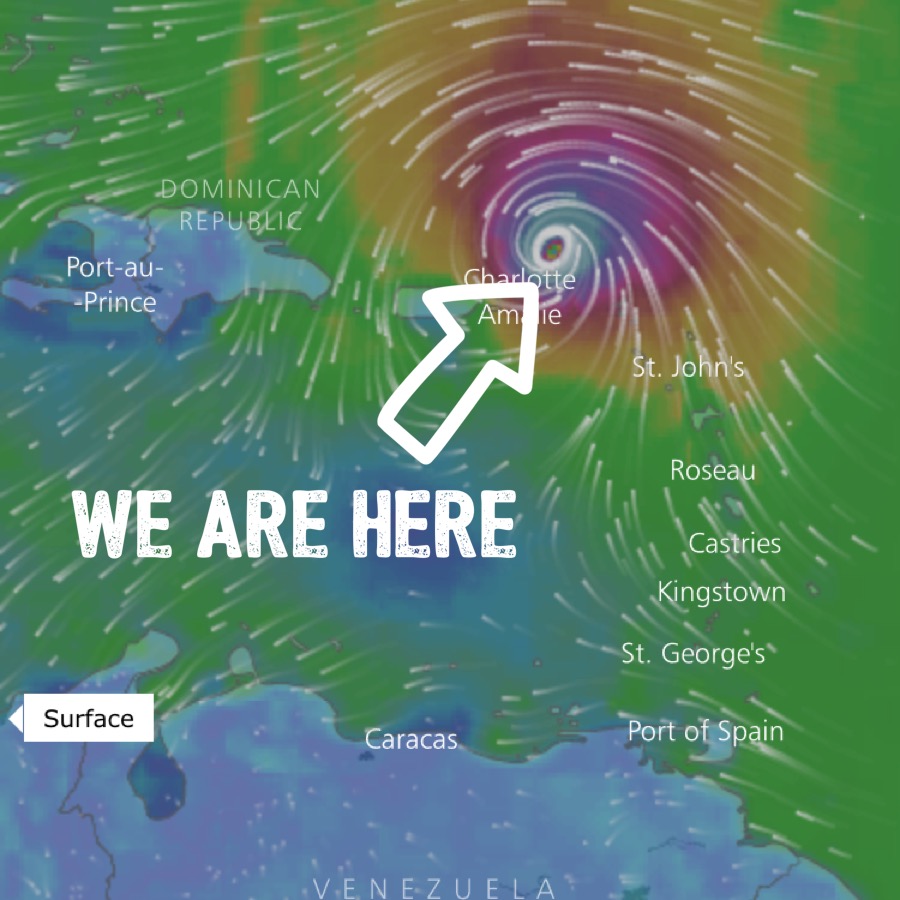 We've been so fortunate to be able to stay with family and friends during the past four months while we sort everything out and try to figure out where to go from here. It's been a blessing to be able to let everyone back in the states meet Brig, even under these unfortunate circumstances. A blessing in disguise indeed.
So what have we been up to?? Well…
For the first two weeks after Irma, Peter was still stuck on Tortola. I was going out of my mind with worry and could barely take care of myself while trying to coordinate things for him from afar. Time stood still for me and it felt like we were in a vacuum. I'm so thankful my mom was able to help so much with Brig because I was a total mess.
We finally got Peter out of there and it took awhile to let it all sink in that we had no home to go back to. At 34, I had officially moved back in with with my parents bringing with me my husband, my 3 month old baby, and my dog. I never thought in a million years that I would ever have to move back home. I SO wasn't prepared for that. I had a family, success and a good life, and it had just never crossed my mind that it could all be flipped upside down in the blink of an eye. The eye of Irma to be exact.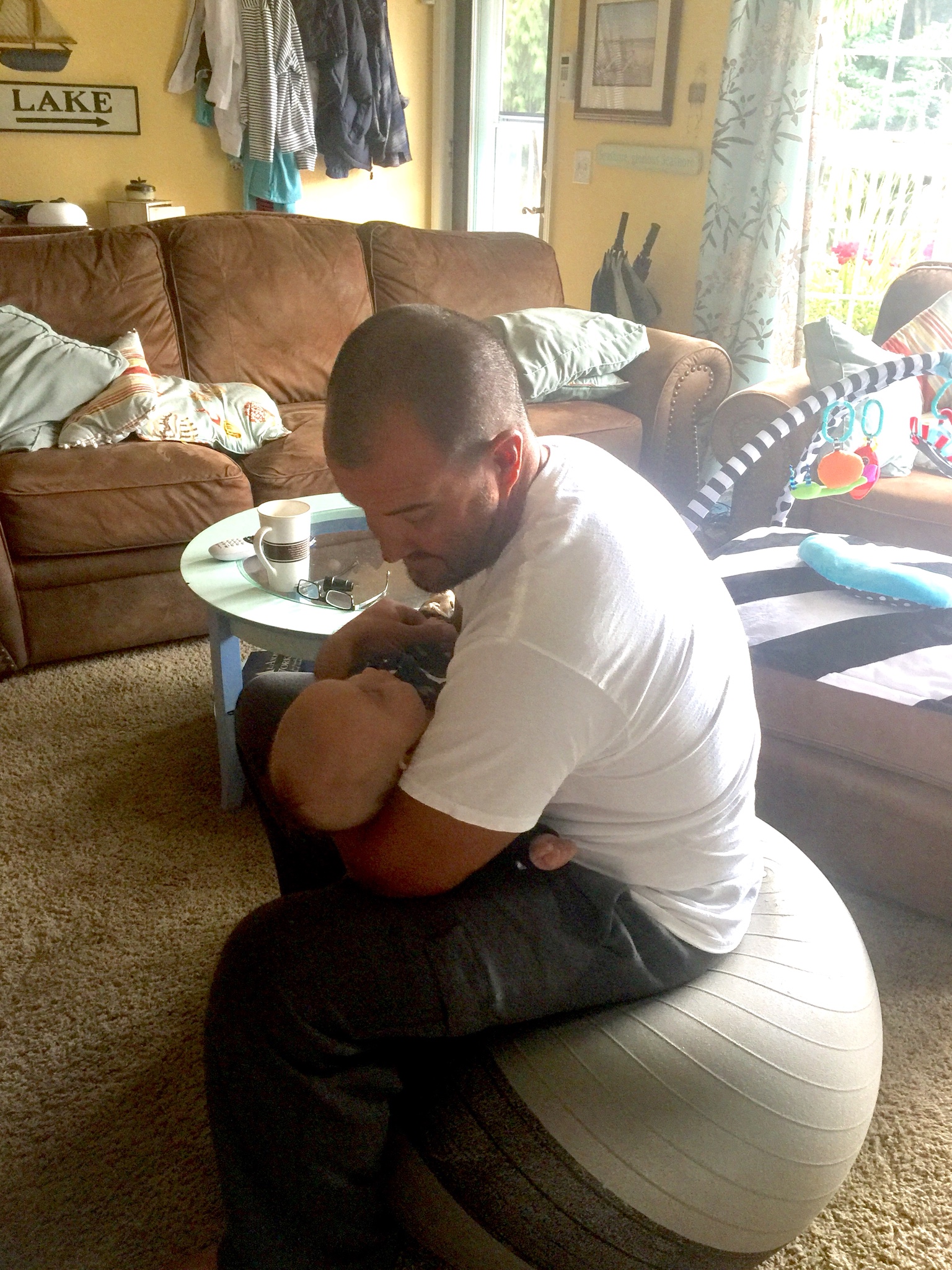 Within a few short weeks we ended up buying a Chevy Tahoe off Craigslist and took off on a road trip for a wedding – and to see Peter's family (and some friends) – down in Arizona and sunny California. It was a good distraction from the hurricane craziness but it was three more weeks that we weren't really able to focus on a plan for our future. We headed back up Washington to regroup and come up with a plan.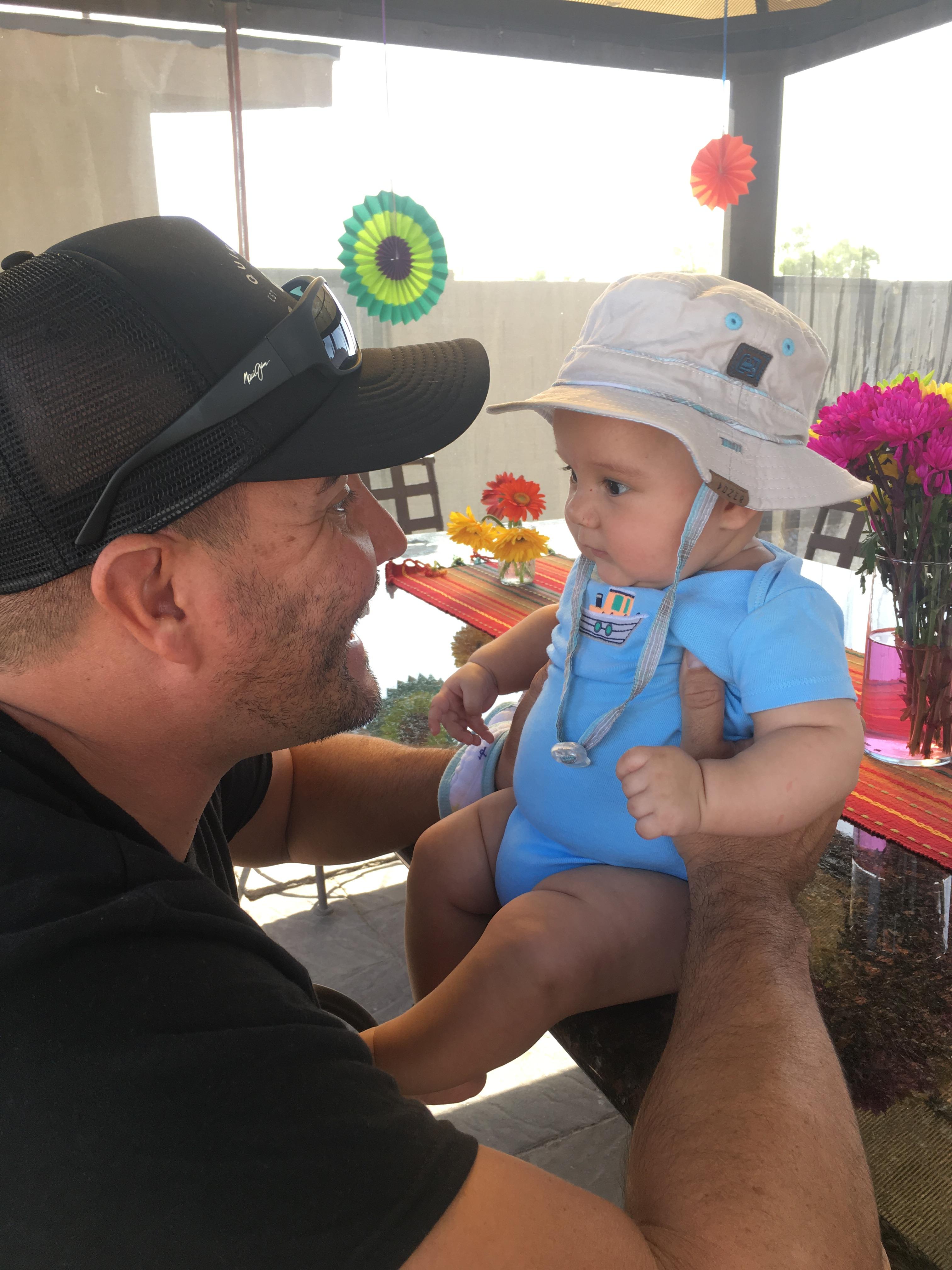 Luckily our boat was insured. Two years ago I spent a significant amount of time researching the intimidating world of marine insurance and I couldn't be more relieved that we ended up with some really good coverage. Although insurance is one of those things you hope you never need. we absolutely did end up needing every insurable penny.
A few days after the Hurricane, I got word from Peter that the damage was beyond what he could repair himself and I filed our insurance claim for a total loss. They sent a surveyor out who ended up totaling the boat with exterior damage alone. Damage to the mizzenmast and cracks in the fiberglass were enough to max out the value we had insured so we signed the paperwork and began waiting for the payout.
(our boat shown below still floating, lower left)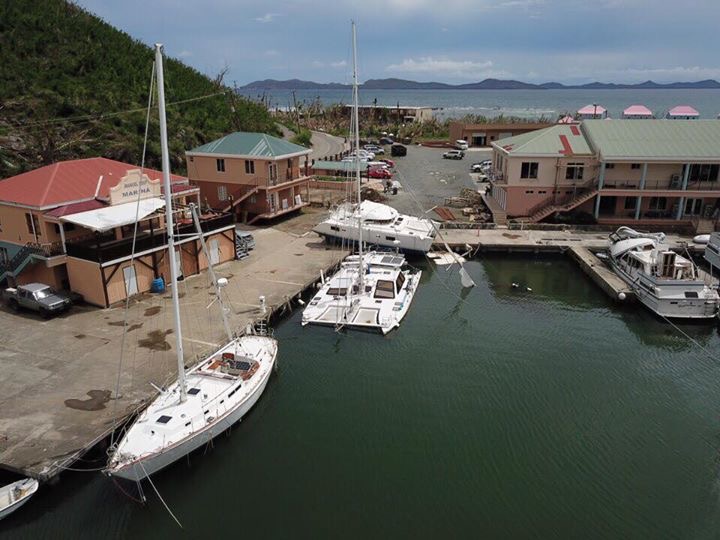 During the last four months we've talked about a lot of options for what we want to do next. It's what everyone wants to know. Will we get another boat or will we move back to land? The only thing we can be sure of is that we DEFINITELY want to get another boat and get back down to Where The Coconuts Grow. The islands are where our hearts belong and even though the islands we called home are no where near what they used to be like, it's where we both want to be.
(It didn't take long for the hills to start turning green again!)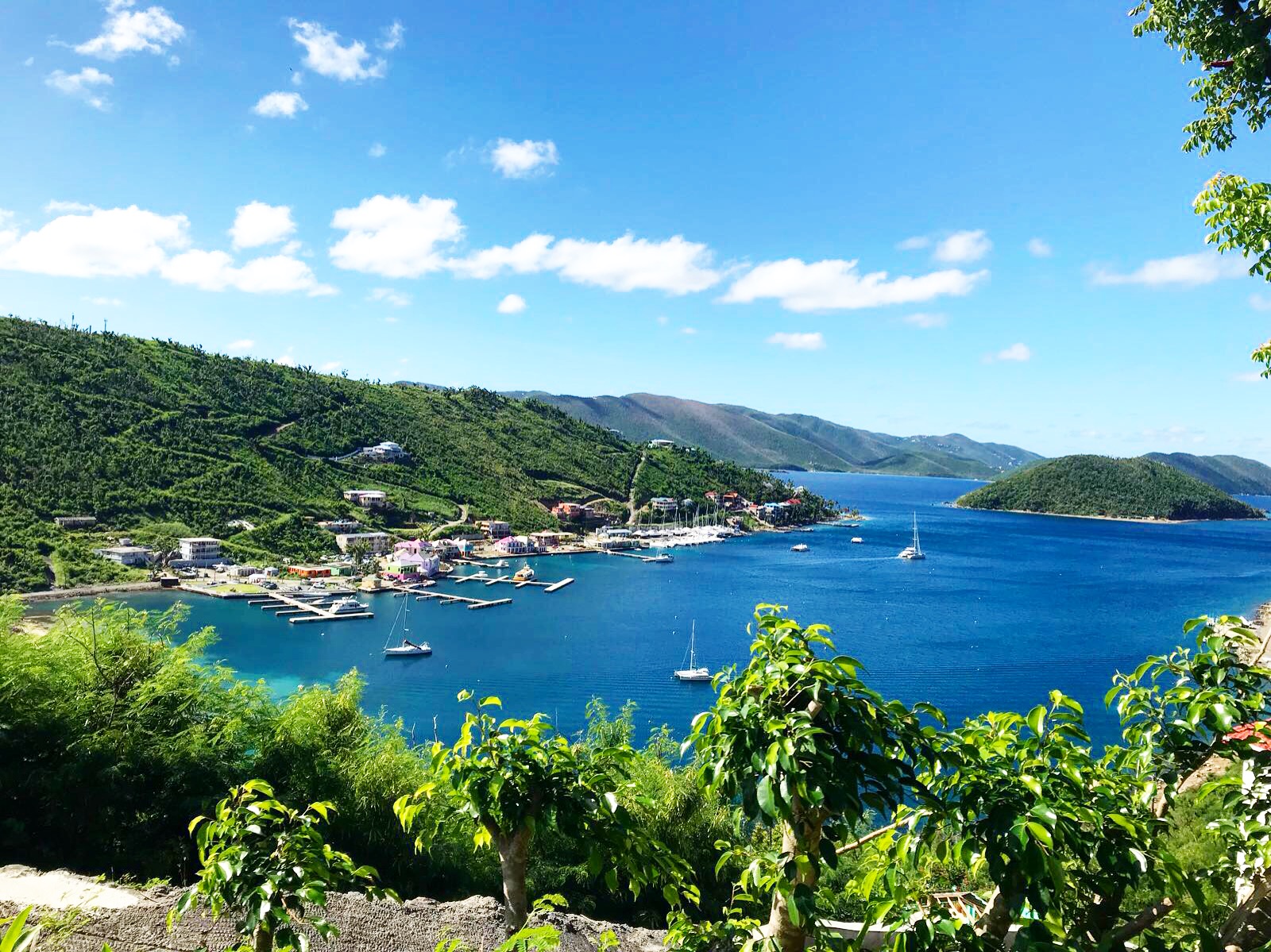 The next priority was to get Peter back down to our boat and try to salvage any equipment and belongings he could. BVI is slightly more functional (and green) than it was when he left the last time so it wasn't a totally impossible mission to send him back. The longer we waited the more mold damage there would be so upon returning to Washington after our road trip, we bought him a plane ticket back down to the Virgin Islands. This time, he had a solid plan for what to do with the rest of our belongings, and our boat! More on this later ;)
Two weeks turned into three and Peter still wasn't back yet. I was basically waiting for more local intel before we could make anymore plans so the waiting game continued. Part of me was hoping he'd return with some super exciting news about a business opportunity in the islands. A few possibilities popped up but nothing in the works yet. Then, I got a call with news that Peter's step-dad's father had passed away. Peter flew back up to Washington right away and the three of us made an impromptu flight down to LA and San Diego for a week to be able to attend the memorial service.
Peter had already spent Thanksgiving alone, in the islands and away from us, and Christmas was just around the corner. We got busy again with family so our ideas about the future stalled out again. Brig's first Christmas was one we will never forget though. It snowed on both Christmas Eve and Christmas Day, altering our plans yet again. We were literally snowed in because the roads got dangerously icy up at my Dad's house on Camano Island. We ended up having a slumber party with 10 adults, 1 baby and 3 dogs AND we all had matching Christmas jammies!! So much fun and so in line with how much our plans have been changing.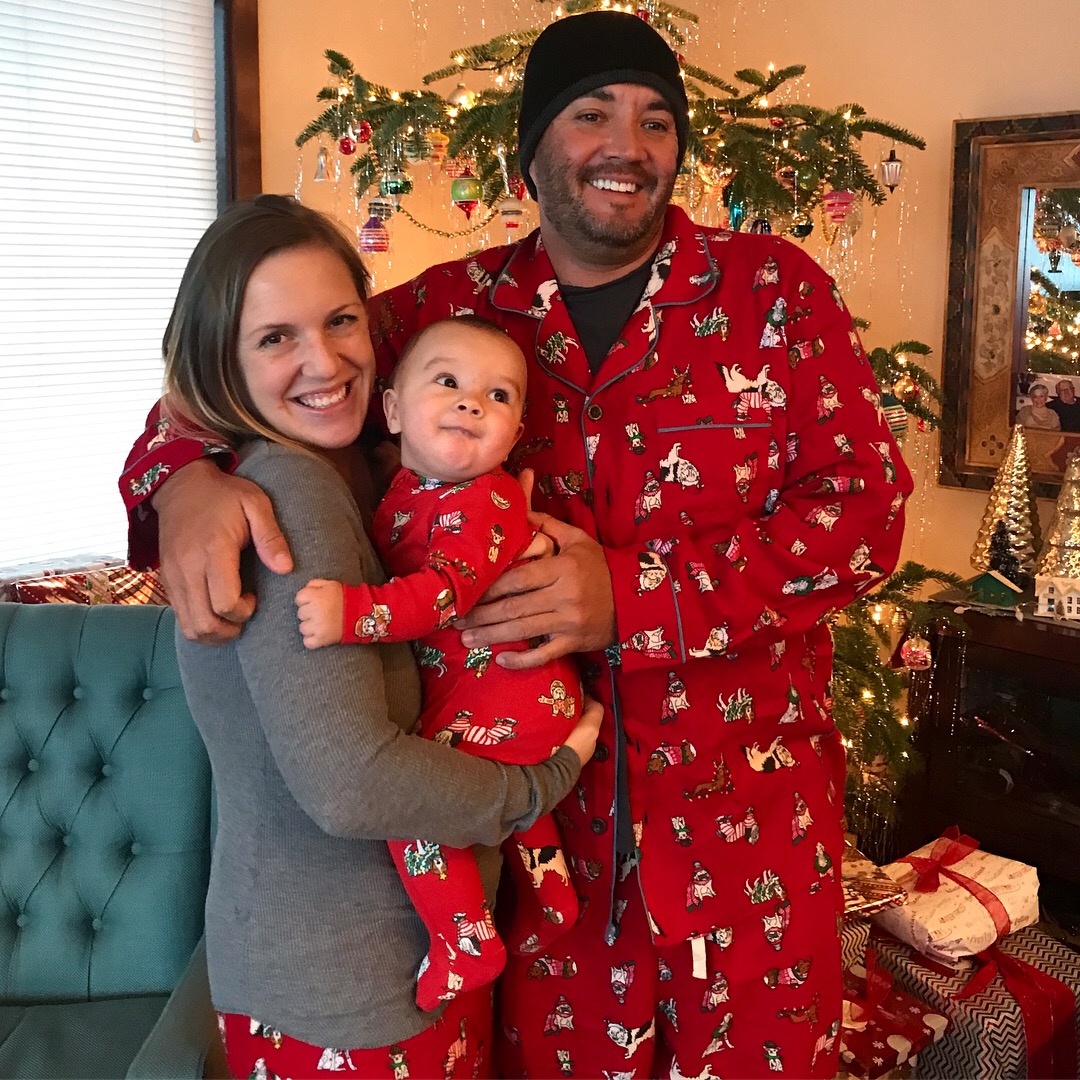 Time felt like it was standing still yet it was flying by so fast my head is spinning! We have been so busy visiting family and friends all over the place that it's really kept our minds off of how Irma changed our lives forever.
Our travels don't end there. Believe it or not, we are now in Georgia! We are visiting our good friends Jack and Nikki and family for the New Year and we've been working really hard to finally come up with a plan for the future.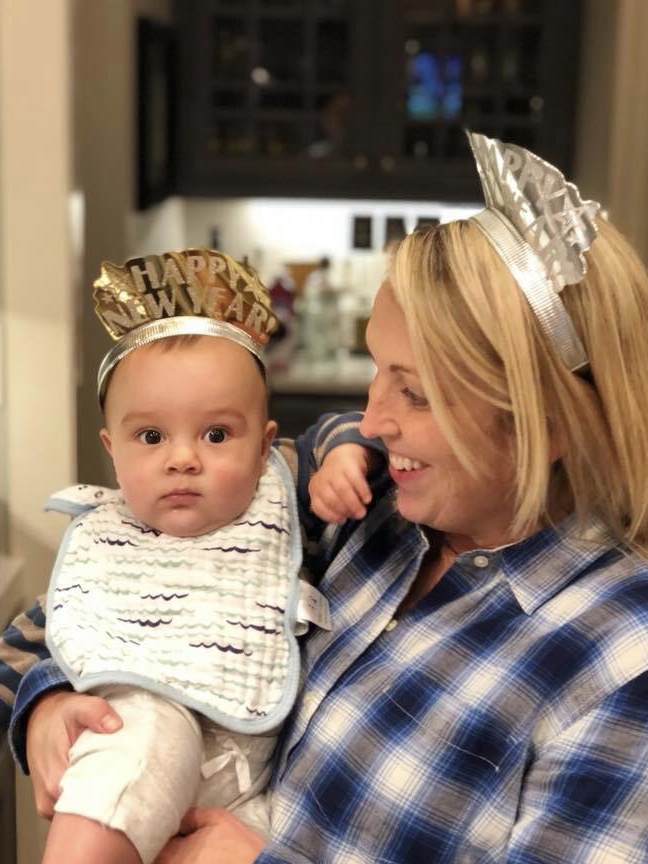 There are a couple of boats we really want to go look at now that our insurance claim is finally settled and we can actually move forward if we find the right one.  There's one boat I really love, but part of me thinks the one we will end up buying hasn't even presented itself yet.
From the very start of all of this, all I wanted to do was go home – and I couldn't. I got on that plane in St Thomas just two days before the hurricane hit thinking I was leaving just in case… and that I'd be back in two weeks. I left with a backpack, a diaper bag and my baby and four months later I still can't go home.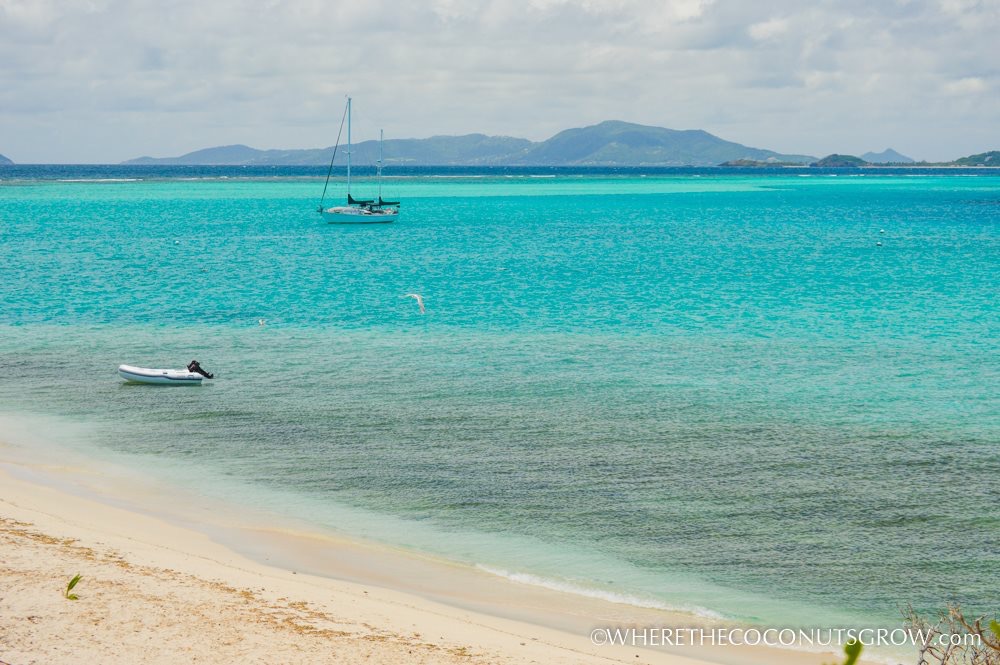 One thing I know for sure is how grateful we are for all the love and support from ALL OF YOU. As soon as we arrived in the states back in September we started receiving messages of encouragement, emails, cards, baby clothes and toys, clothes for me and Peter, treats and toys for Betsy, food, shelter, gift cards and paypal donations to help get us back on our feet. It's amazing how much "stuff" you need for just the basic necessities. For those of you that helped us out when we needed it most, you know who you are and we can't thank you enough. We hope to be able to pay it forward some day in a way as equally profound as was done for us.
I know that many of you also donated to various relief funds and organizations that are helping the people of the islands directly as they also struggle to recover from Hurricanes Irma and Maria. Our friends Jen and Mike friends from Three Sheets spent countless hours coordinating relief efforts on the ground between St Croix and Tortola. Our friends Brittany and Scott from Windtraveler and Aristocat Charters raised nearly $170k on their fundraiser in coordination with many other organizations at the same time. You can see how those funds were utilized in the updates published on the site here: BVI Immediate Relief. Scott personally distributed supplies on Tortola to families that needed help and the amount of work they both did to help the locals is immeasurable. If you contributed to these efforts or others, even the smallest amount helped in such a huge way.
…
For now we are taking things one day at a time. We are so thankful for everyone that has taken us in and opened their homes to us. Our family is safe and that's always all that really matters. ❤️
Stay tuned as we book even more travel plans within the next few days and get one step closer to finding our new home!