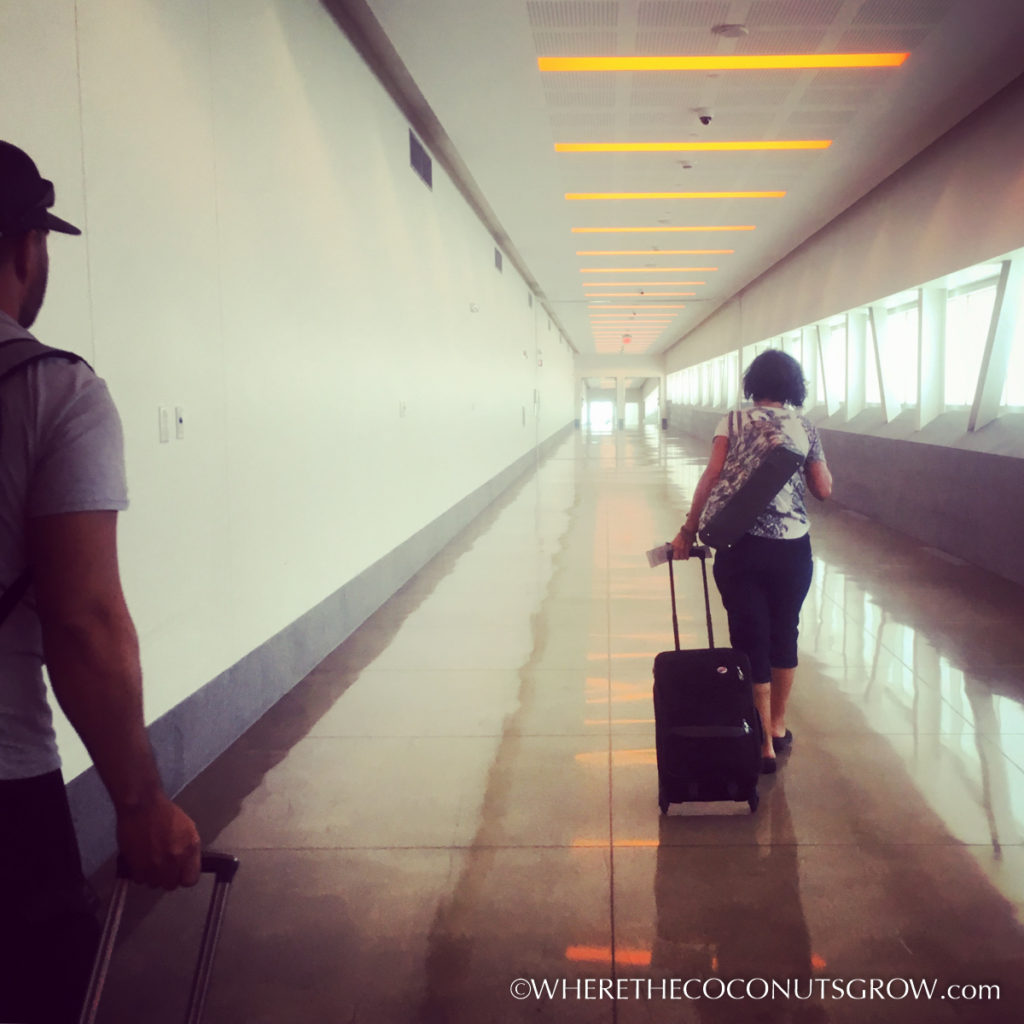 Catching up on our adventures from this summer…
After spending some time with family in San Diego and LA, we bought flights to visit Peter's grandmother in Guadalajara, Mexico. It had been a very long time since he had seen her last and we didn't know when we'd get the chance to do so again. His Aunt Lucy had been there many times before and speaks better Spanish than Peter does so we were relieved to know she would come with us ;)
The easiest way to get there was to walk across the boarder in San Diego and fly from Tijuana to Guadalajara. Peter's cousin Kayleigh dropped us off so we wouldn't have to leave our car there. We tried out the new Cross Boarder Express (CBX) walkway and it was a breeze! It took us right into the airport in Tijuana. Super easy and we didn't have to go through the mess of traffic that you can find in Tijuana while trying to get to the airport.
The flight wasn't bad, though it was a whopping three hours. We arrived in Guadalajara and instead of hailing a taxi we decided to rent a car instead. The best part about our whole travel experience was finding out that our AT&T prepaid Go-Phone plan worked like normal in Mexico too! I couldn't even believe it! We could make phone calls and text, and even had 3G internet the whole time! That was a HUGE relief to find out we could rely on Google Maps to get us around. I had actually been a fan of Apple maps before, but in Mexico I immediately realized how much better Google Maps was when it showed us what each lane was going to do before we got there. If you've ever been on a highway in Mexico you know that the roads the signage there sucks. If you think you want to stay in the slow lane, be prepared to end up exiting onto a different freeway with no idea where it goes to! I don't think I've ever loved Google as much as I did during those four days.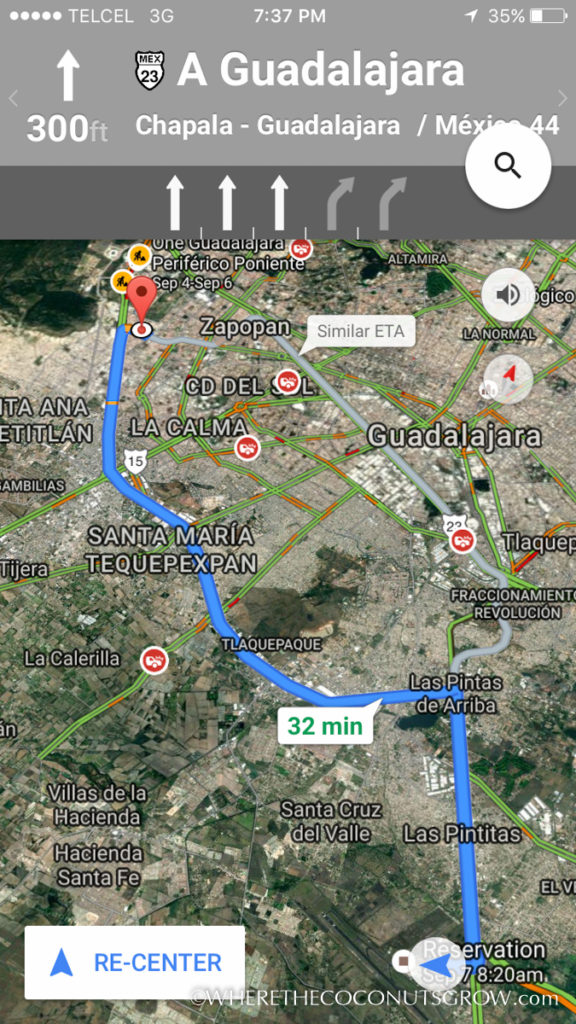 Peter's Grandmother SO excited to see us! We took her shopping at the mall, and went to lunch.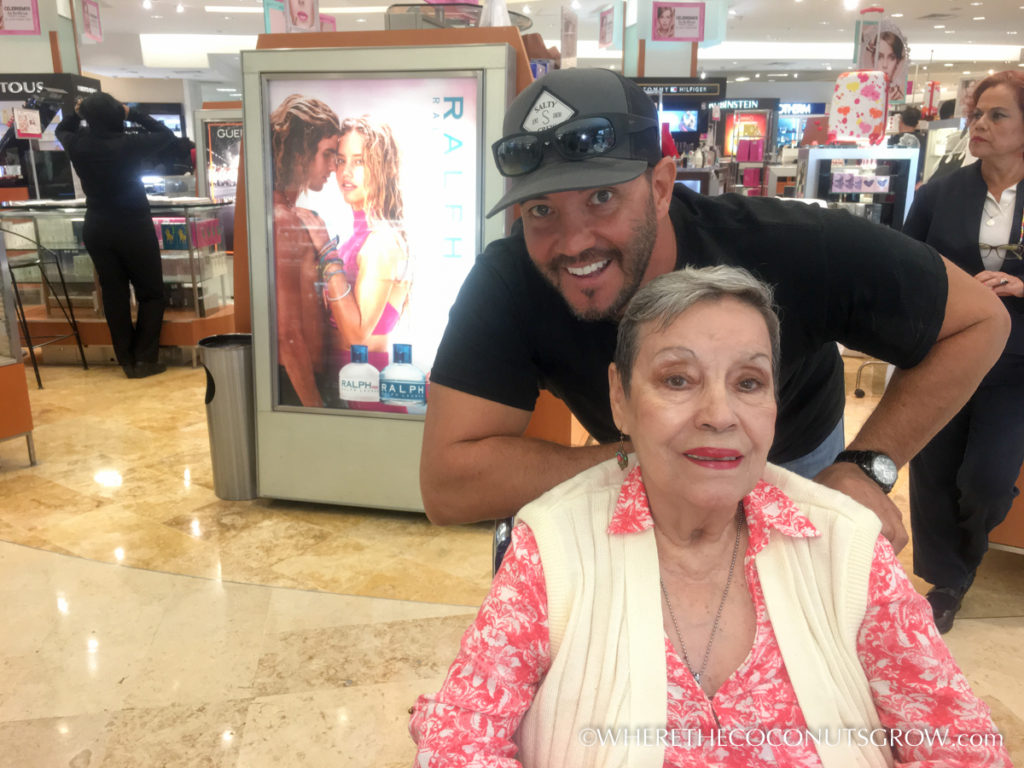 Peter's Tio Marco knew we were deeply deprived of some real Mexican street tacos so he took us to his favorite spot. We ate them so fast I couldn't even get a picture!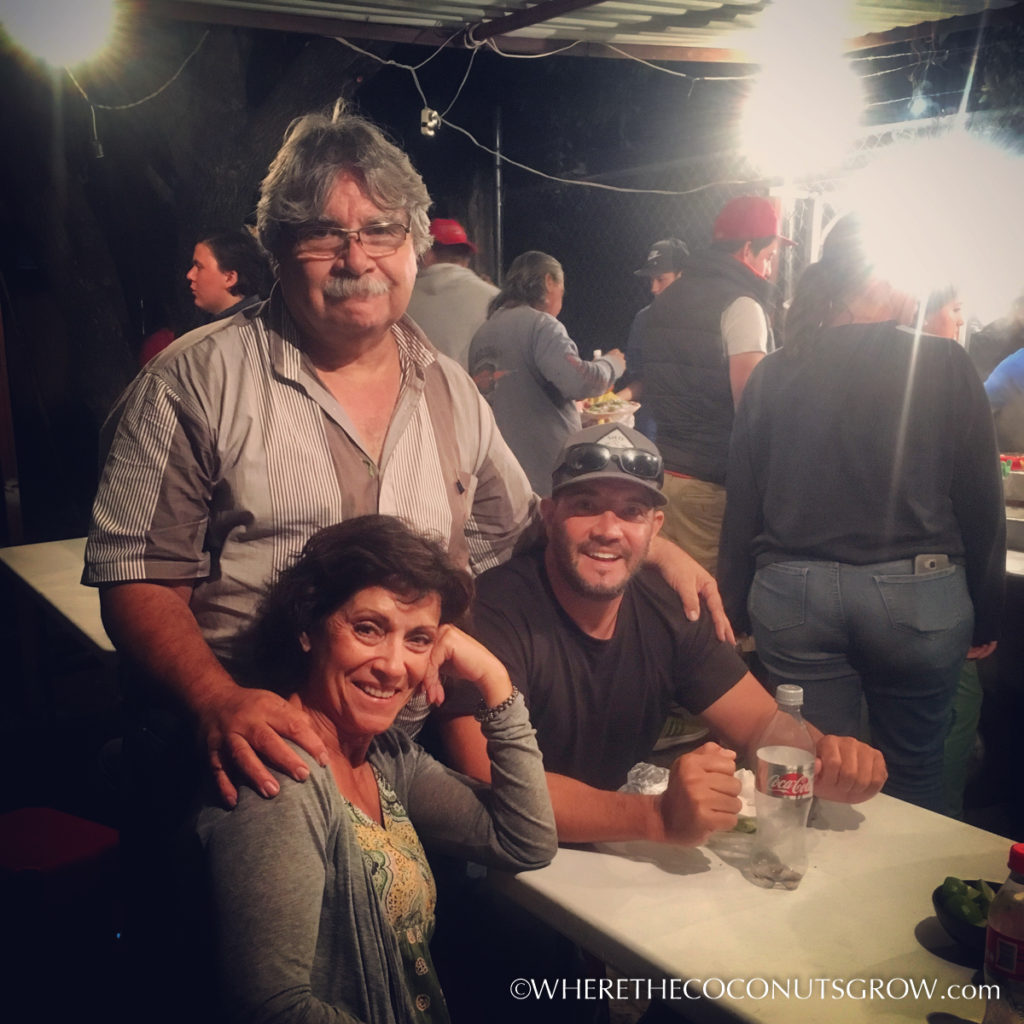 Driving around in Guadalajara was easier than in the islands. We were deep into mainland-Mexico and it was surprisingly pretty nice there! No hills, traffic lights, functioning blinkers, and everyone drives on the right side of the road ;) There are sidewalks and even ATVs sharing the lane.
Commercial driveways were a bit funky.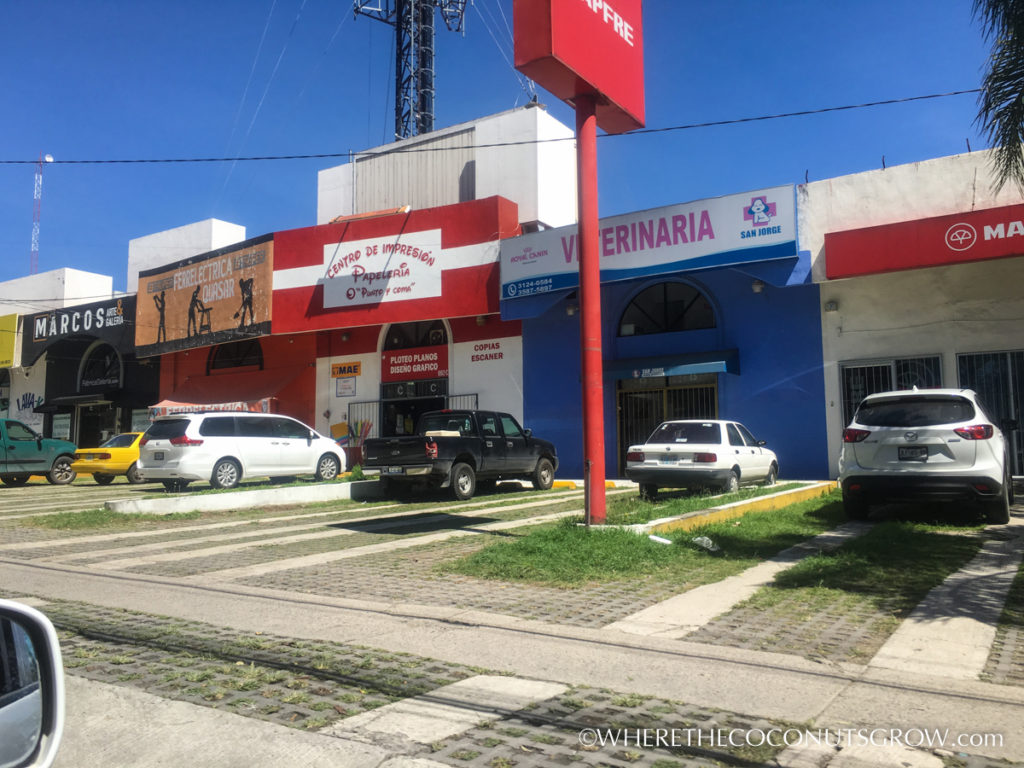 Many residential garages and driveways are short carports that extend into the front of your house.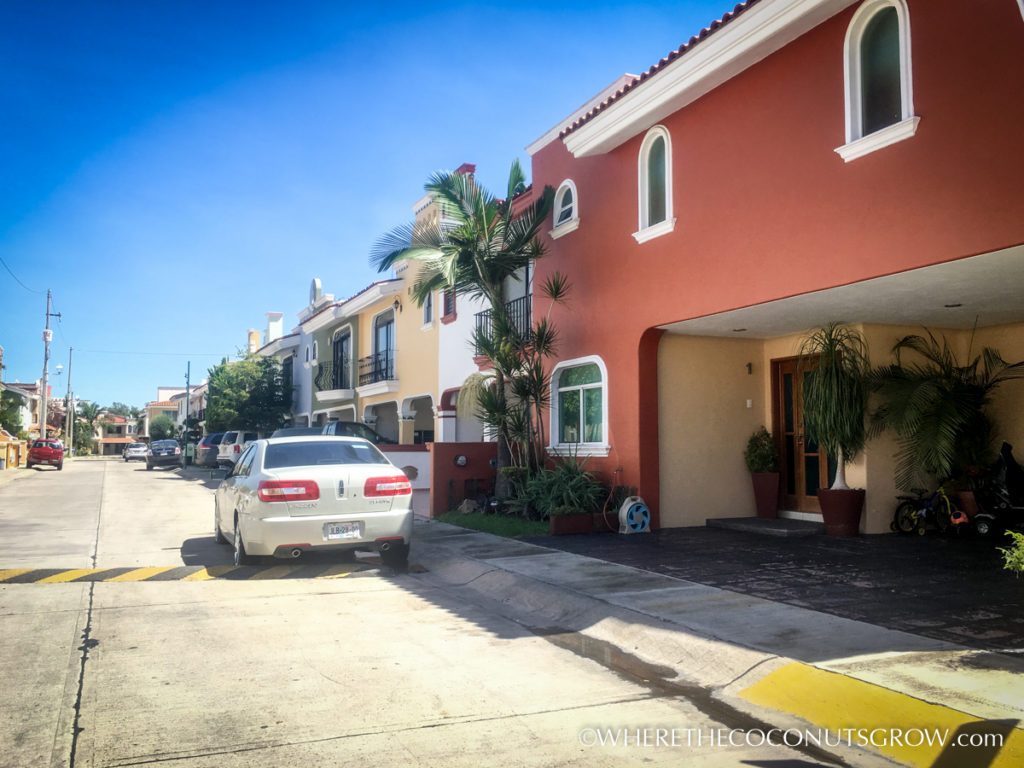 Lots of one-way streets.
One of the days we took Grandma into the historic town of Tlaquepaque for a little sight-seeing and lunch.
We don't go anywhere without our Yeti's! (Thank you Jack and Nikki!)
Saint Peter:
Grandma's caretaker came with us to help her get around and we all had ice cream after lunch!
A traditional Mexican novelty here is to have your fortune told by a little bird that picks several fortunes out of a little box. Grandma really wanted to do it. They were very long to read and didn't translate well so she said she would read them when she got home and tell us what they said then. She never did tell us what they said.
One of the best meals we had was that afternoon in Tlaquepaque. It doesn't get more authentic than this!
There was even an all-female Mariachi band that came in to sing for everyone.
Peter and I had been running every evening for exercise and we were super excited to find this awesome park very nearby to where Grandma lived. It was huge! And super safe. There were lots of other people out here every day to get exercise too.
Our trip was short but we were happy we were able to visit Peter's Grandma and take a little vacation from our vacation and explore somewhere new :) We're always looking for a new adventure!