Lately, I've done a terrible job at keeping up with the blog! I think it's been a whole month since I posted something here last.
Please accept my apologies for the gap in publishing and please keep checking back for new stories. There is SO much I want to share with you all but life on a boat is actually quite busy on the Mary Christine. The dogs keep us busy and there are of course always projects to work on and things to fix.
When we left Grenada (pictured below) we bee-lined it up to the Virgin Islands in a 3 and a half day passage. Ever since, we've had guests on board for almost more time than we've been alone. We LOVE sharing this life of ours with family and friends but it leaves little time for me to write both here and over at Tiny House Blog. If you don't hear from me or see new posts for awhile, just know that we are off doing something really cool ;)
Here's a little glimpse of what our last six months have looked like:
November – Izzy – 10 days
December – Dad and Stacy – 3 weeks
January – Lucy (Peter's aunt) and Julie (Cousin) – 8 days
January – Wiley (Peter's step-dad) and his sister Emma – 8 days
February – Captain's School – all month
March – I worked at Pizza Pi helping out for a week and photographed a wedding!
March – Michael and Stacie – 7 days
April – Michael and Stacie – 5 days
April – Mom and Kevin are here on the boat with us now for two weeks :)
I know some of you that read the blog do not use Facebook. Please know that even if you don't have a Facebook account, you can still see what we've been up to! Our Facebook page is public and you can check it out anytime, just like you visit this site. www.facebook.com/wherethecoconutsgrow – Consider it as our 'second' website!  This is where I post most of our updates, random photos and current info about what is going on in our world. We've shared some crazy adventures recently ;) If you're already following us there, THANK YOU for liking our page! We love to see your comments!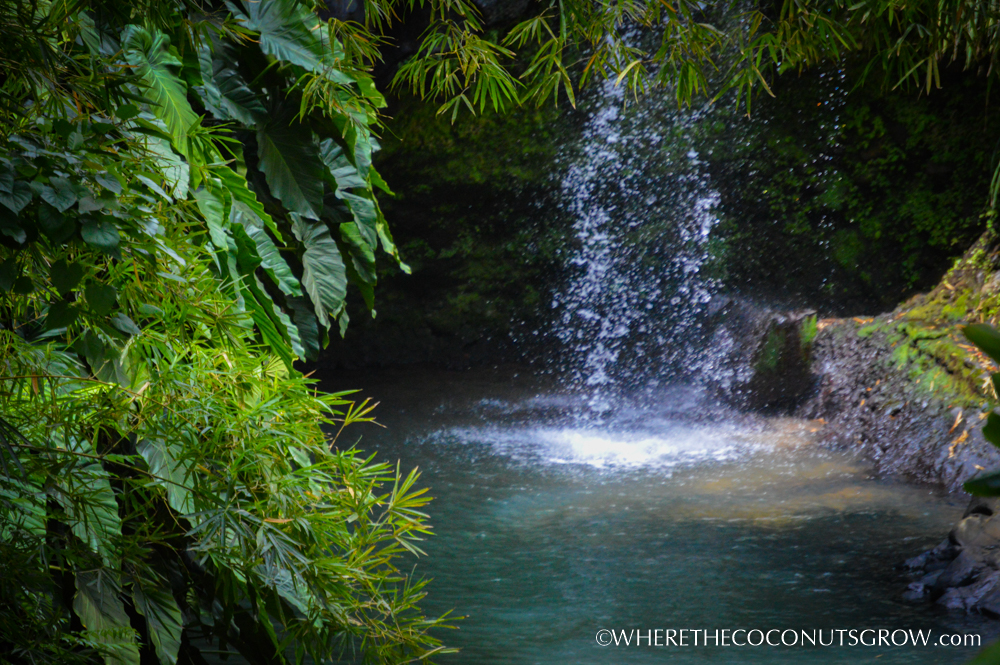 Just in case you missed some of the recent posts I've done on tinyhouseblog.com, here's a recap of the posts published in February! 
Tiny Floating Homes: Necesse – A tiny house tour of SV Necesse, home to our good friends Eben, Genevieve, Arias and Ellia. >>Click here<< for the full article
Outside My Window: Grenada – Living in a tiny floating home and exploring new places all over the world. >>Click here<< for the full article.
Tiny Floating Homes: Chance – Kelley and Jason traded in their Brooklyn studio for a 34′ sailboat back in 2012. Chance has been the perfect boat for them and their two dogs, but the time has come to find something just a little bigger. >>Click here<< for the full article.
Pet Food Storage In Small Places – Creative storage solutions for a LOT of dry dog food in a tiny floating home >>Click here<< for the full article.
Hopefully this will give you some reading material until the next post here on Where The Coconuts Grow :) We're currently on vacation with Mom and Kevin sailing around St. Thomas, St. John and the BVIs!