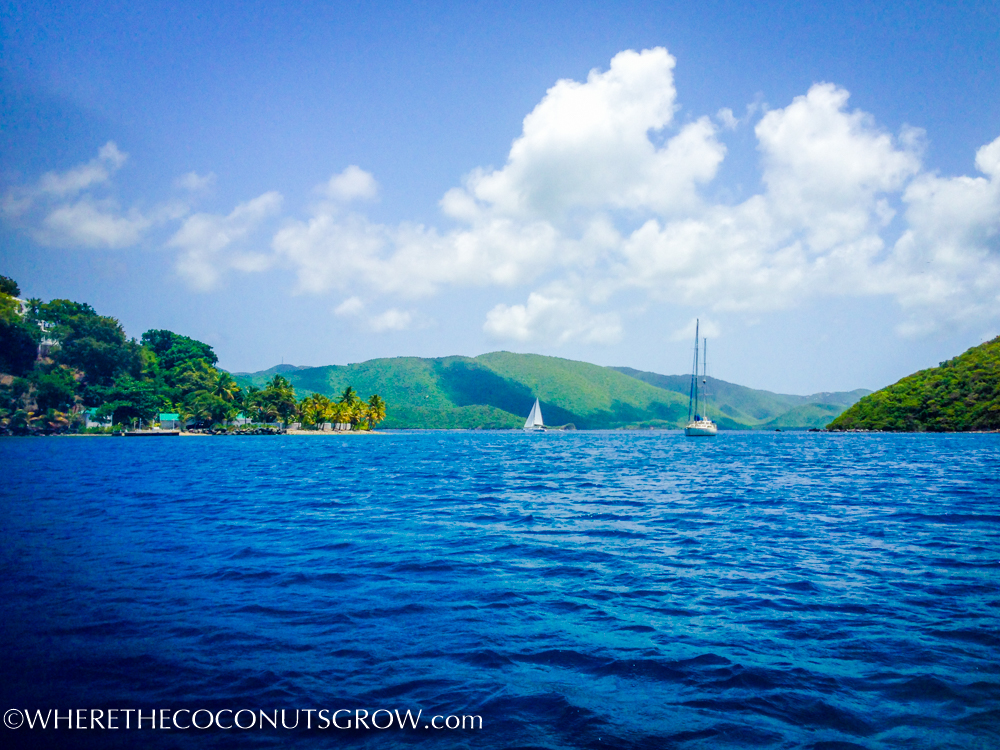 Soper's Hole is a quaint little Marina tucked inside the West End of Tortola. It is also a regular ferry stop between USVI and BVI. We brought Mom and Bean to the ferry dock where they caught a ride back to the airport on St. Thomas during the first week of June.
It was a sad day filled with many tears. I didn't want them to leave, and they didn't want to go home. We are all grateful, however, that we had the opportunity to spend so much time together in paradise and it will be a trip remembered forever.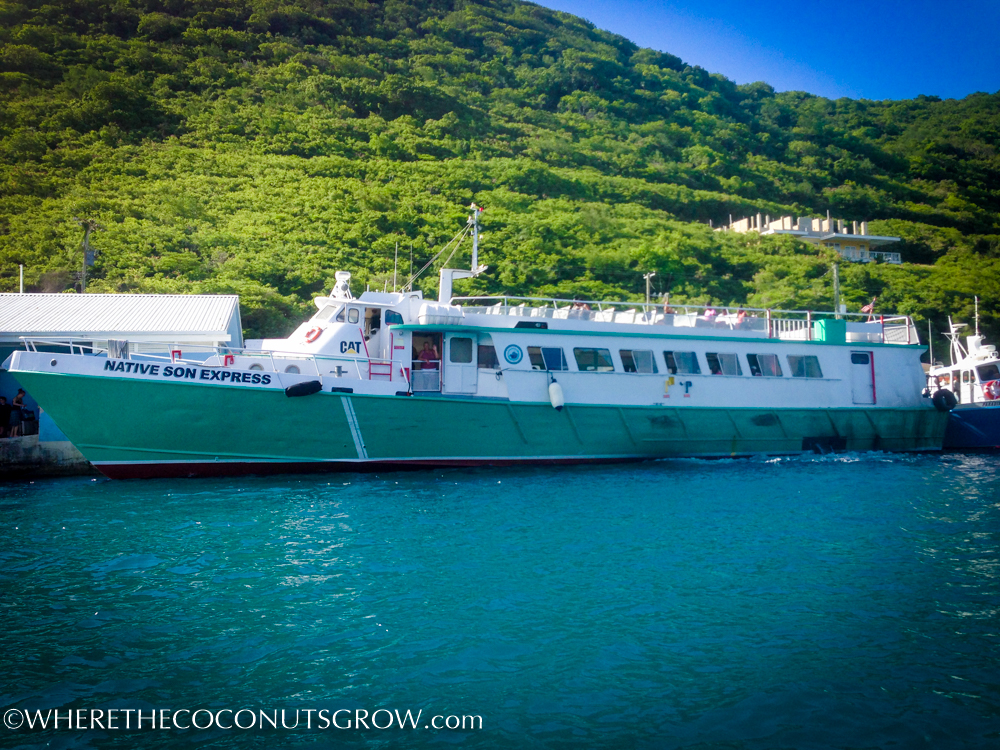 We pulled into the marina shortly after the ferry left to make some minor repairs, fill up our water and fuel tanks, and get a little rest. It amazes me more and more how lucky we are to be living this lifestyle. There's nowhere we need to be at any particular time. We can stay up late watching movies on the laptop and sleep in as long as we want. There is always work to be done, but its on our schedule.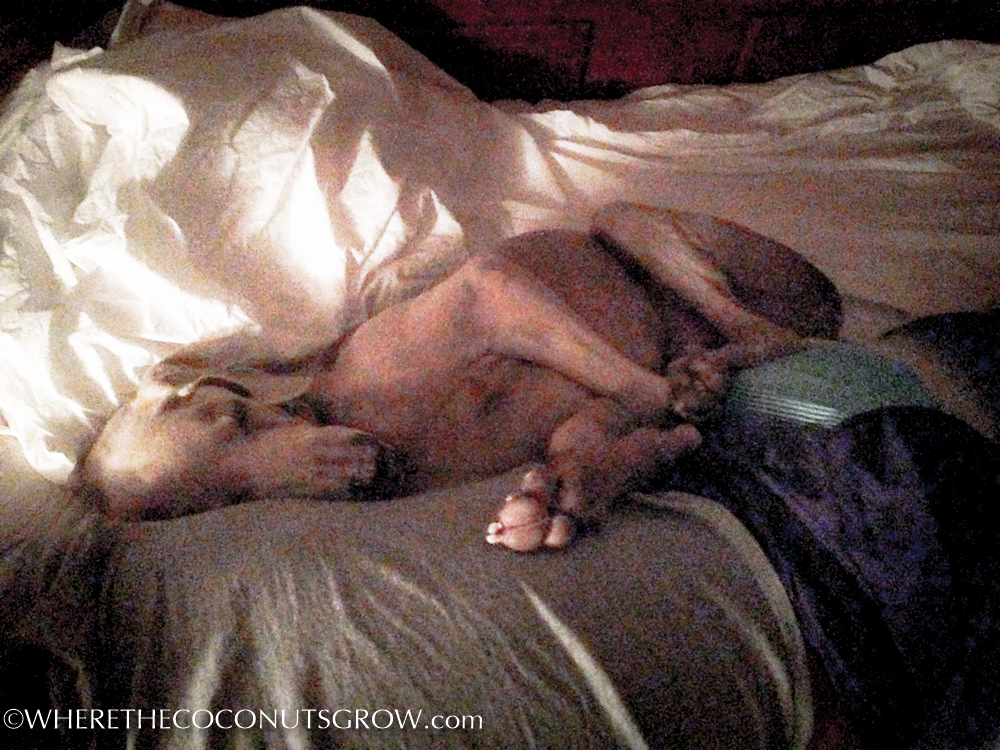 One morning Peter noticed a younger guy arriving at shore in his dinghy with a surfboard. He asked where he had just come from and we learned that just around the point is a surf spot called Apple Bay. It just so happened to be 3-5′ that day so Peter quickly grabbed the foam board off the deck and we hopped in our dinghy to go check it out.
Nothing spectacular, but Peter sure had fun checking out the local point break. He's been itching for some big waves ever since we left San Diego. The conditions haven't been right to break out one of his SIX epoxy boards in any of the places we've been so far. We're hoping to find some good surf in Tobago or maybe even Barbados in the next few months!
Our next surprise was finding out that our slip was right next to some of the coolest guys we've met on our whole trip!
Tied up next to us was Indigo, a 61′ Fishing Charter boat owned and operated by Ocean Surfari out of USVI. The charter business is top notch and the crew members were incredibly friendly. Despite their busy preparations, we made fast friends with the crew talking about all-things-fishing into the late hours of the evening.
After all chores were done several days later, we had checked out of the Marina and prepared the boat for leaving. We had only intended on staying in Soper's Hole for about a week but when we tried to leave, Peter discovered a major problem. We turned on the engine and Peter did a quick inspection in the engine room only to discover that our muffler had a significant leak. This was very discouraging since we thought our exhaust hose woes were behind us.
Realizing we were stuck, we let the Marina office know we would be there for at least a few more days. We picked up more shower tokens and a new WIFI password.
The Co-Founder of Ocean Surfari, Curt Richardson, happened to be visiting BVI with his family at the same time we were visiting Soper's Hole Marina. His two sons, JC and Josh, arrived to stay aboard Indigo for a week and invited us out fishing with them several times. What a magnificent boat! Such a different feel to be out on the water on a boat like that after so many months of sailing around on our little boat that can only go 6 knots. Josh and JC are some of the kindest, most genuine, respectful, generous and fun people we have ever met. Despite the fact that we were stuck at the marina, we made some incredible memories that week!
Josh even hooked a 300lb shark on one of the fishing trips!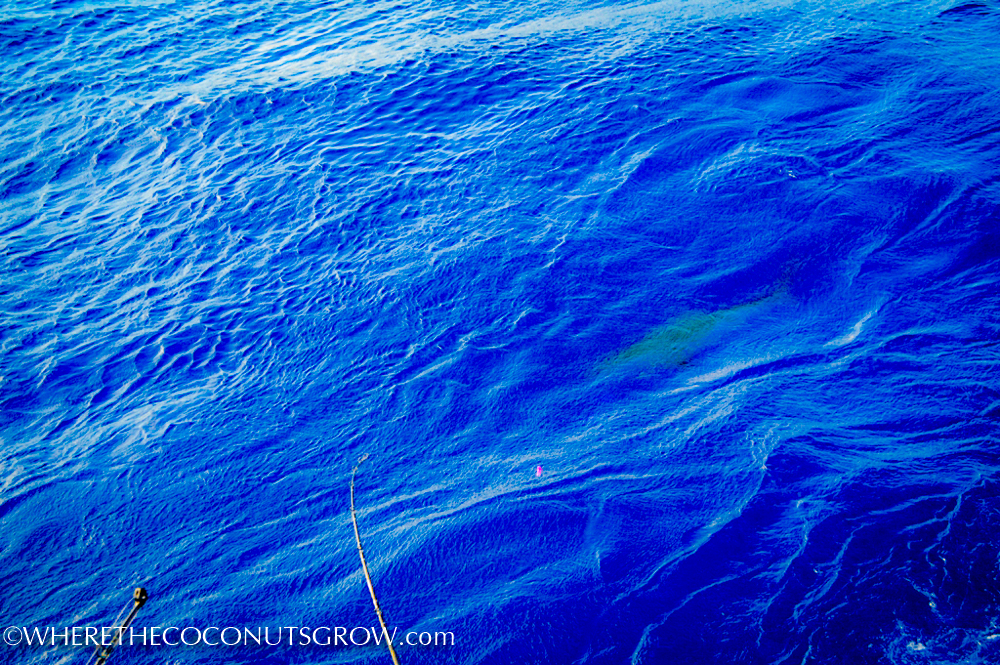 The enormous engines on Indigo made it easy for them to buzz over to the USVI to go lobster hunting. The guys returned with a monster catch…
We spent hours watching the bait fish swim by the bright Indigo-colored lights. Dozens of huge tarpon would circle around pushing the bait back and forth under the docks.
Mr. Richardson is also the Founder and Chairman of Otterbox. JC and Josh introduced us to one of their newest products – The Preserver. When Otterbox bought out Lifeproof, the technology was combined to create an unbelievably waterproof design.  After sharing our Lifeproof success story and subsequent failures, we were thrilled to be able to sample these new cases that were so generously donated to our cause! The new Preserver case has allowed us to take some pretty great underwater pictures with our last remaining iPhone. We are looking forward to putting more Otterbox products to the test as we continue our adventures in the harsh marine environment.
During our stay in Soper's Hole we took several trips over to St. John to experience some of the exceptional snorkeling on the North Coast. Watermelon Cay was one of our favorite spots and proved to be a great place to take some underwater photos with our new Otterbox iPhone cases!
Tarpon lurking in the distance…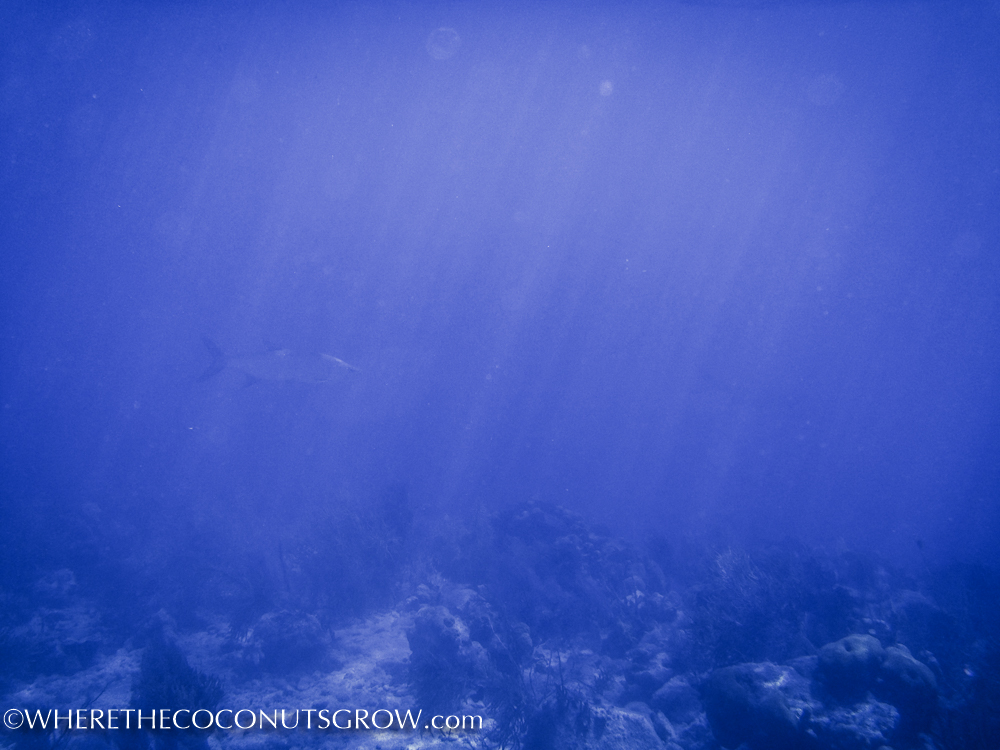 After a bit of research, a new muffler was on order from Parts and Power on Tortola. When it arrived, Peter had to saw off the old exhaust hose to get the old muffler out. The old hose was completely disintegrated from the inside out. Apparently this is what 35 year old exhaust hose looks like… YUK!
Within an hour, we were back up and running good as new. We prepared the boat for leaving the dock and set off for Peter Island just in time for Fathers Day :)
Stay tuned for more adventures in the BVI's! We are currently enjoying Island Time in Grenada while we wait out the rest of Hurricane Season. Leave us a comment, we would love to hear from you!!