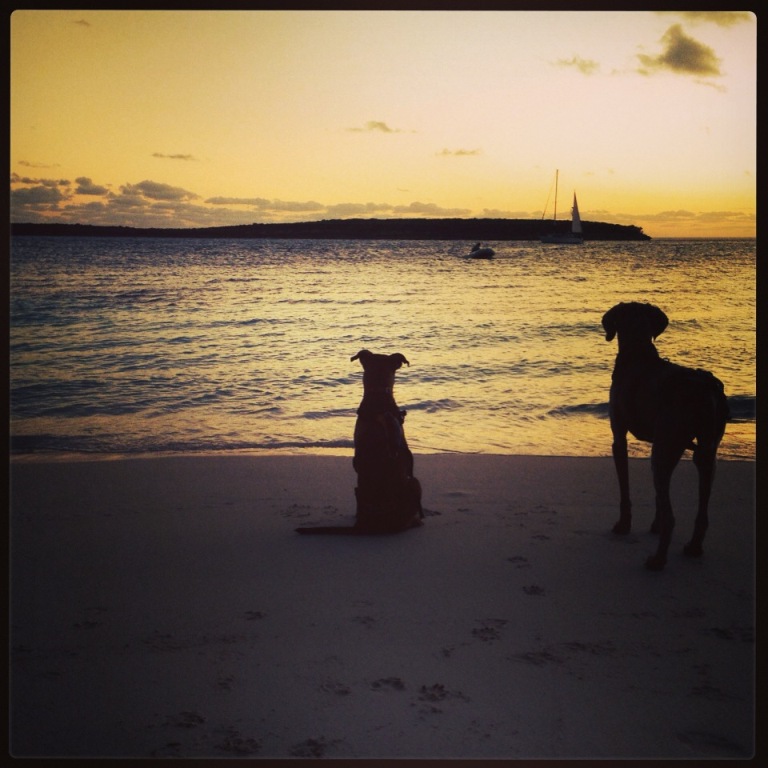 Peter and I have been enjoying our time in the Bahamas immensely. It's hard for both of us to believe we've been cruising for only a little over a month. It feels like an eternity ago that we started gearing up for this adventure but the reality is, only 7 months have passed since we first laid our eager eyes on S/V Mary Christine (previously S/V Hey Jude). It's even harder for us to grasp the fact that this is only the beginning! There is no end in sight to this dream as we make our way through the Bahamas heading south through the Eastern Caribbean and over to Central America.
After Josh and Leah's departure we took some time to regroup, reorganize and recharge ourselves while sitting comfortably at the dock in Yacht Haven Marina, Spanish Wells. After the weather gave way, our travels took us southwest to the Fleeming Channel. We spent the night at anchor near the channel and awoke the next morning for a gorgeous sail to the Exumas.
Knowing we would be dodging marked and unmarked coral heads, it was imperative that the sun be directly overhead for the second half of the trip. Some of the cruising guides tell of boats making crazy turns back and forth for seemingly no reason at all. This would be a sure sign of lurking coral heads below the surface. On a sunny day you can see them from a few hundred feet away. I lathered on some sunscreen around my favorite bikini, grabbed my polarized sunglasses, a hat and some water, then made my way up to the bow to stand watch. Peter kept eyes on the Garmin chartplotter and Navionics iPhone app for the known coral heads as I called out the unmarked ones. I was a little more nervous about it than I needed to be. After passing a few, we realized there wasn't much to it. Most of them had plenty of depth to the waterline although we had heard they can be as shallow as 3′ from the surface. There was more overcast than we would have liked which caused us to miss one of the coral heads until we were already going over it. No damage done thank goodness :)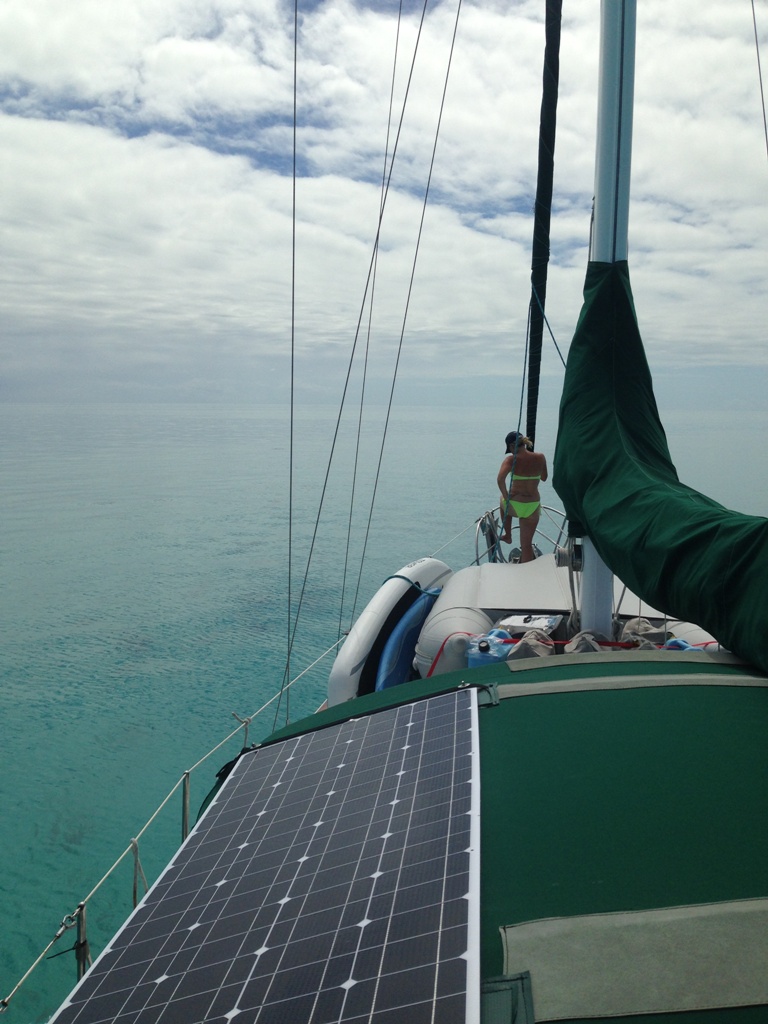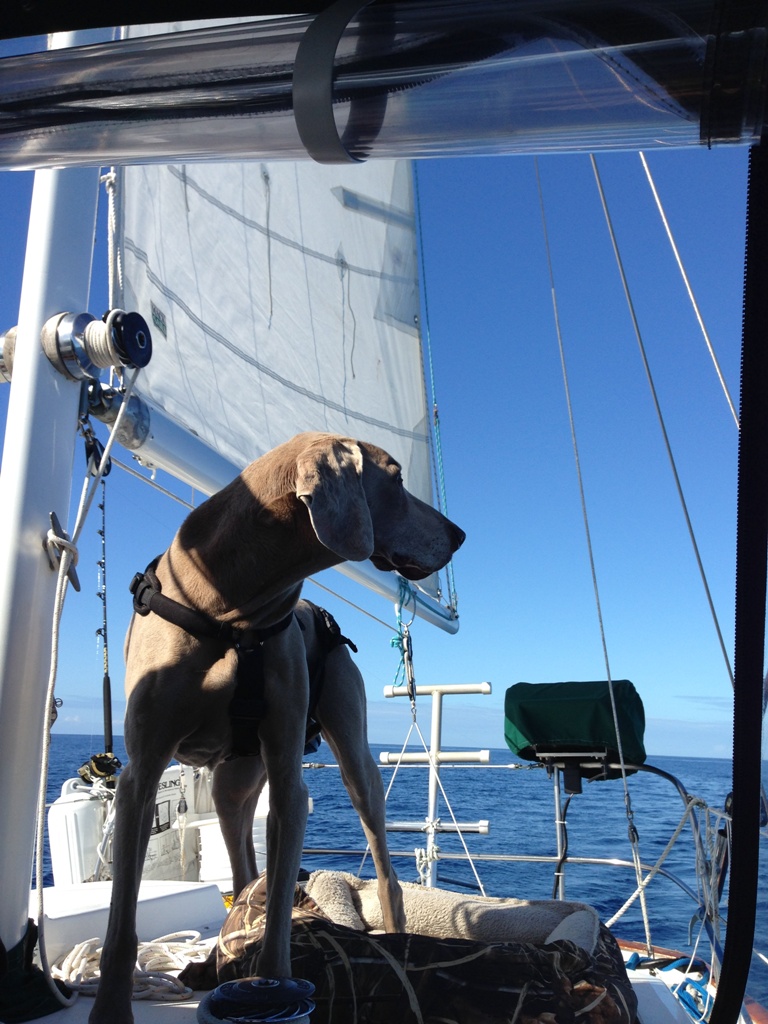 Hard to tell where the water ends and the sky begins… It was a gorgeous and mystical day. The stillness around us felt like we were in a time warp, slowing floating along.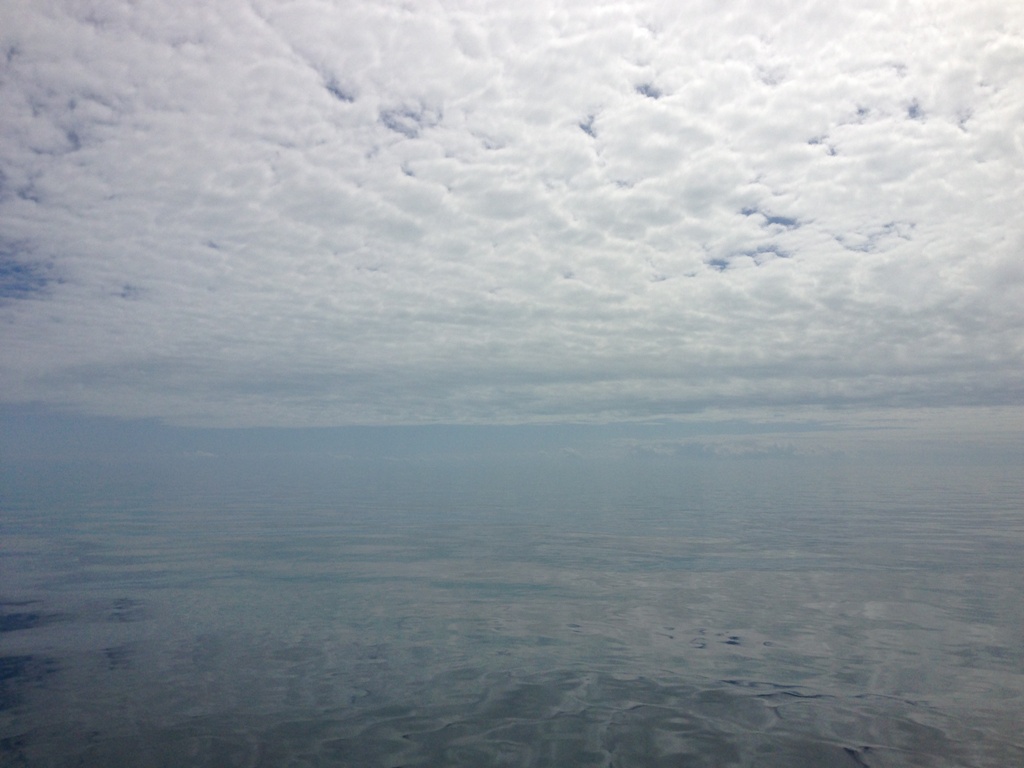 Peter is always catching something when our trolling lines are out, pretty much every time we move to a new anchorage :) Another tasty mutton snapper got filleted up on deck while under way.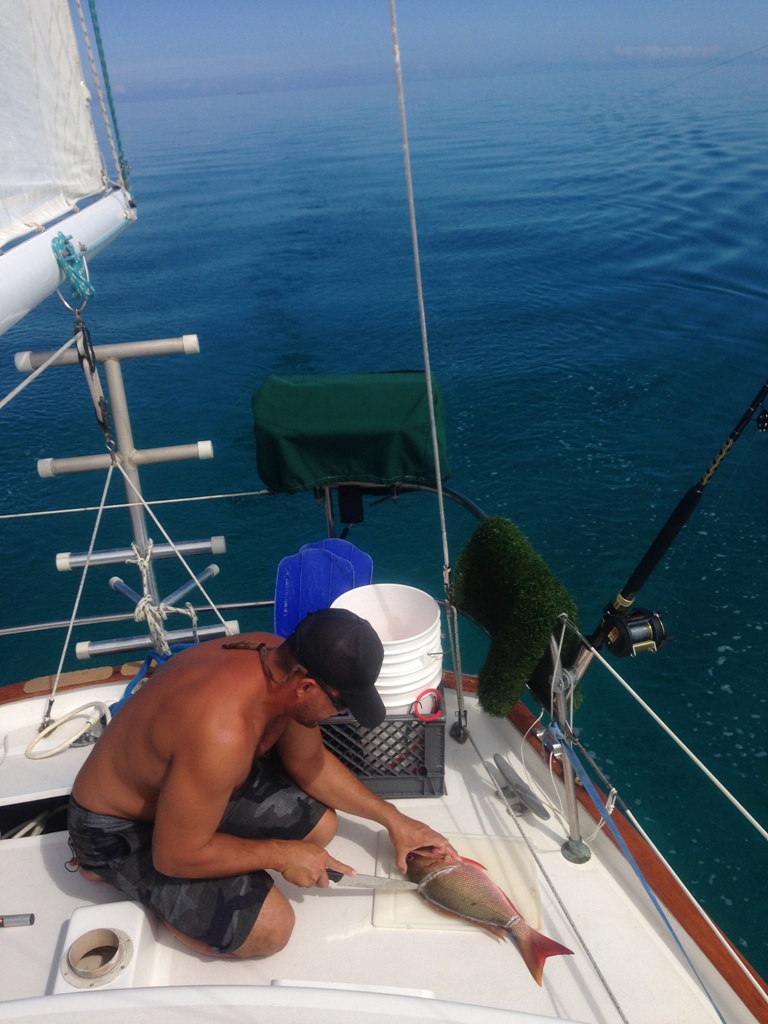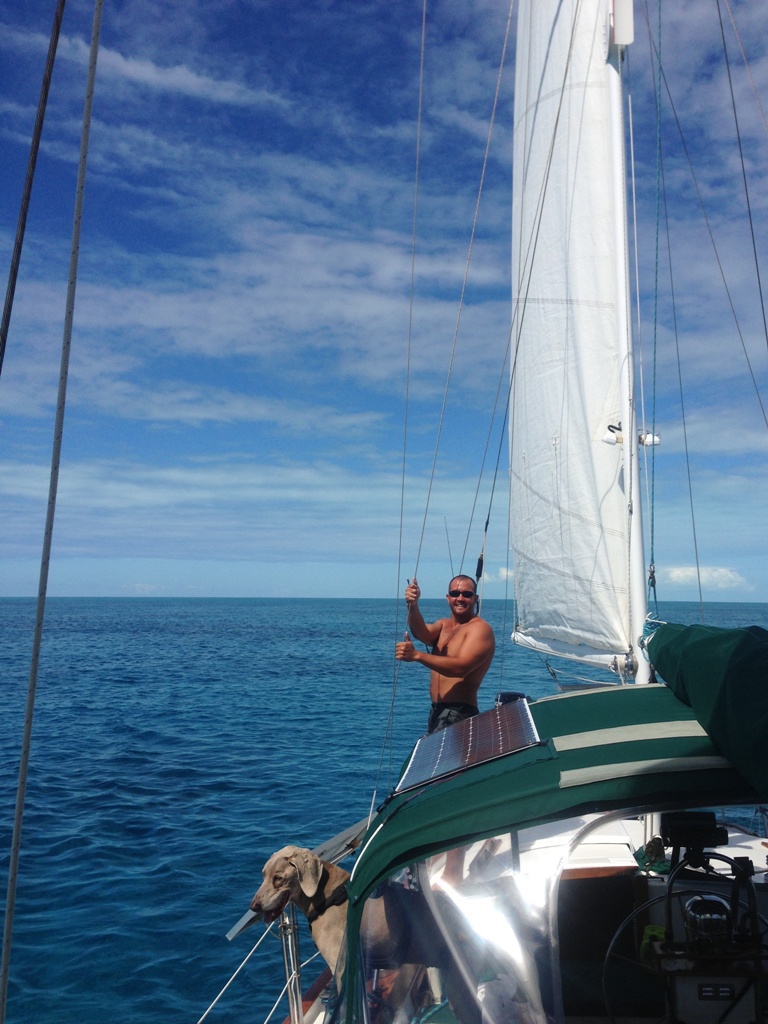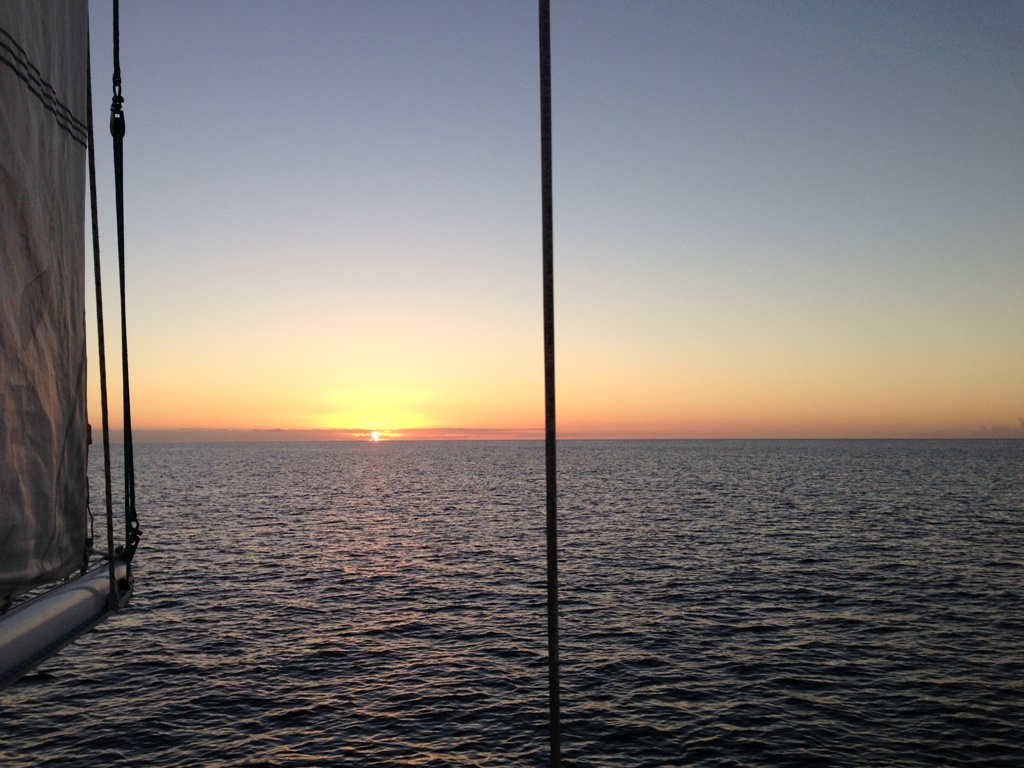 (**UPDATE** Click 'HERE' for more photos of our journey across Fleeming Channel! The were misplaced at the time of this post)
We arrived at Ship Channel Cay and anchored for the night. This easy pace of life sure is spoiling us. It's times like these where I tell myself, "I could get used to this," but wait… I am getting used to this!
The next day we went snorkeling with the Air Line to see what we could see. After the small engine was all set up, hoses uncoiled and the dinghy prepared to tow behind us, Peter and I took a look around underwater. My LifeProof case allowed me to snap a few pics.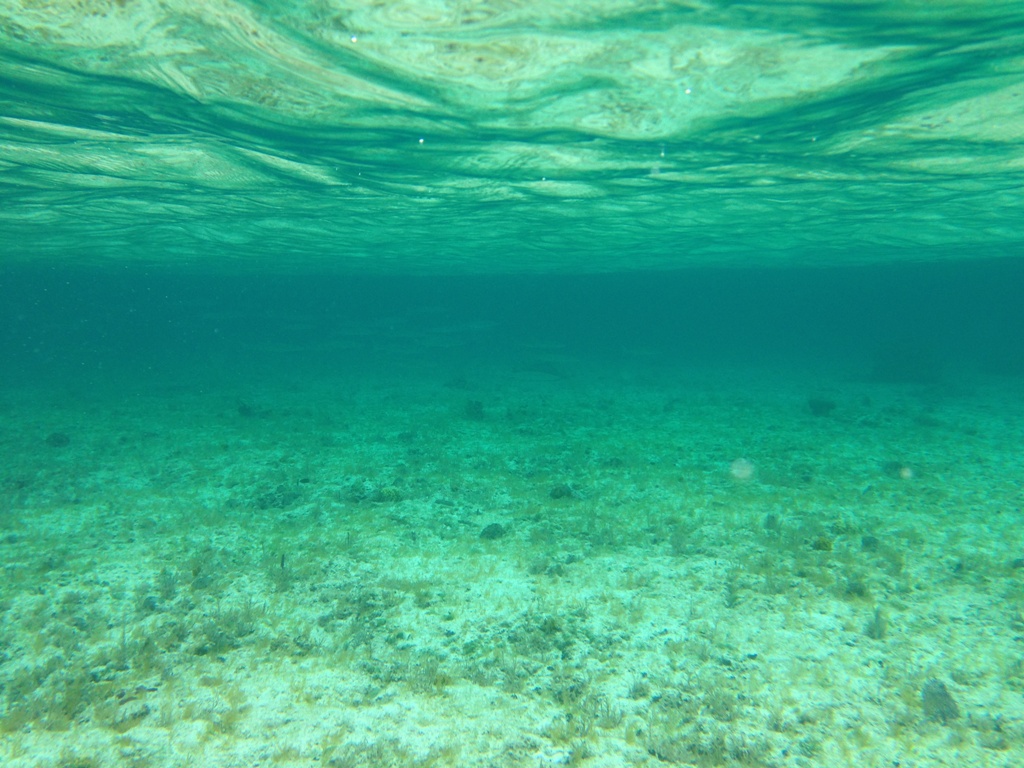 There was a lurking school of smallish barracuda checking us out. A little creepy, but they didn't bother us.
We were very much alone out here. No other boats were anchored nearby. A guidebook recommended one of the nearby rocks for diving. There was a slight dropoff just beyond where the visibility stopped beyond the rock. Peter likes to go scope out the dropoffs to see what kind of big fish might be hanging out there. The thing about searching for big fish is that there is often BIGGER fish lurking nearby.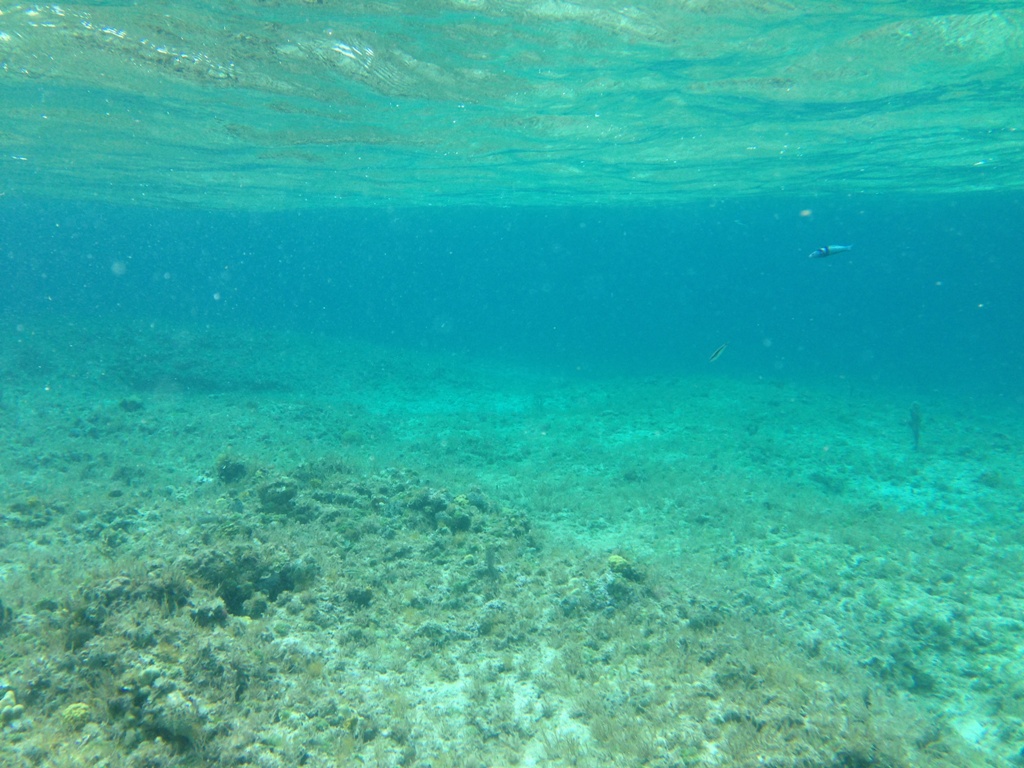 I was busy looking around when suddenly Peter grabbed my arm and shoved me toward the dinghy. We had previously agreed on hand gestures for things like BOAT, LOBSTER, SHARK and NURSE SHARK, but he wasn't giving me anything… just a terrified look in his eyes that I could clearly make out through his goggles, along with a sense of urgency that I don't get from him often. His air hose appeared to be okay, and so did mine. I didn't see any boats or anything else around us. Without further hesitation, I grabbed onto his shoulders and swung myself behind him kicking as fast as my flippers would take me.
In moments like this there isn't much room for imagination. I had one thing on my mind and that was getting out of the water as fast as I could. I still didn't see anything so I hopped up into the dinghy with a boost from my fins. Once my arms and legs were safely inside the safety of the dinghy I called out to Peter asking him what was going on. He didn't move as fast as I had, but he was making his way back to where I was and finally got himself out of the water too.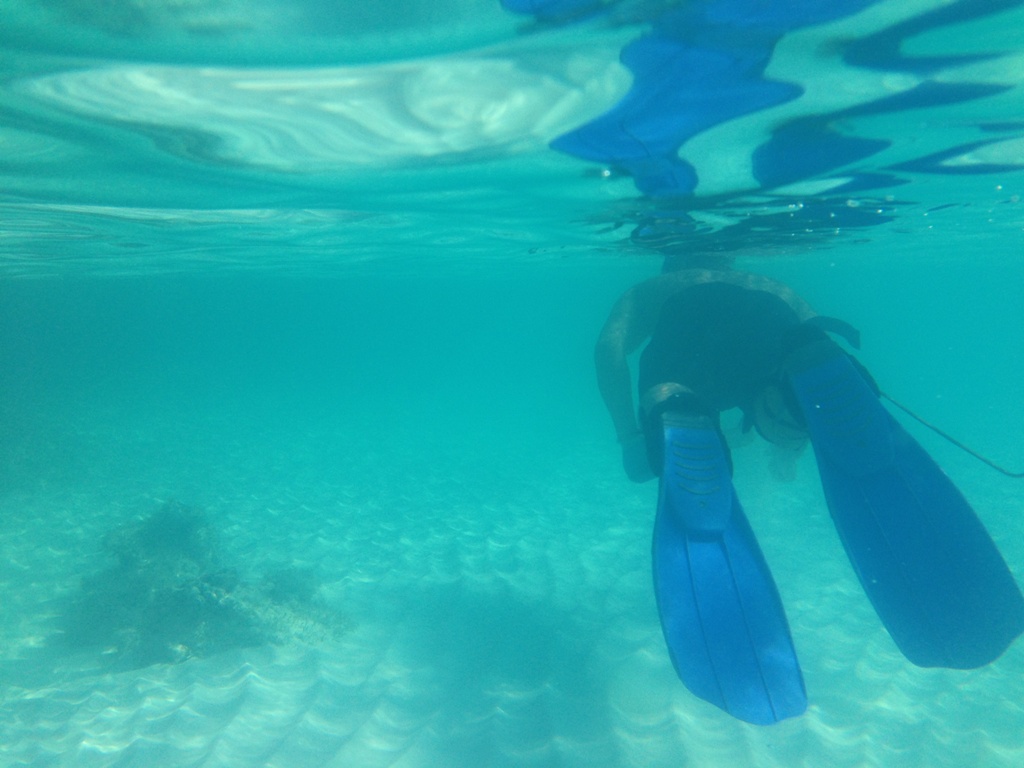 Peter has fish eyes and can see farther than most underwater. The visibility back in San Diego was usually a murky 10-15 inshore on a good day so his eyes have been trained to spot the monster halibut and other creatures of the sea he has been spearing for years.
About 40 feet from where we were swimming here in the Exumas, Peter had just seen a bull shark at least 8′ long and 500-600 pounds. It was just on the edge of the dropoff and just barely within his visibility, lurking into the blue. It was an unmistakably large, dark, stormcloud-gray figure with a smokey-white underbelly. It's big strong head and stout body glided through the water as if it weren't even moving a muscle. It knew we were there long before Peter saw the shark. We were in his reef and although it wanted nothing to do with us, it was clearly scoping us out.
Peter was pretty messed up by the experience for a few days. Even I had a bad dream about a shark brushing up against me that night. We probably would have had a great time snorkeling even if we didn't see the shark but better safe than sorry and we moved on to shallower waters.
Our next destination was outside Allen's Cay for protection from a small weather system moving through. The current was pretty strong but we made sure to stay away from the larger group of boats anchored in there. Right as we had pulled in we saw a sailboat drift back and nearly hit the catamaran anchored behind him. We wanted no part of that holding so we moved up and around a bit away from everyone else. Allen's Cay is where most cruisers go to see the wild iguanas of the island. Peter and I weren't too interested so we tended to boat projects and stayed cozy during the blow.
We moved on the next day to an anchorage on the north side of the rocks at Highbourne Cay. Winds clocked up to 30 knots and we swung around in circles all night. The wind generator was cookin but it didn't make for a very comfortable sleep. The forecast we had didn't match the wind and wave direction we got, but we stuck it out til morning. Our delta anchor has been taking good care of us.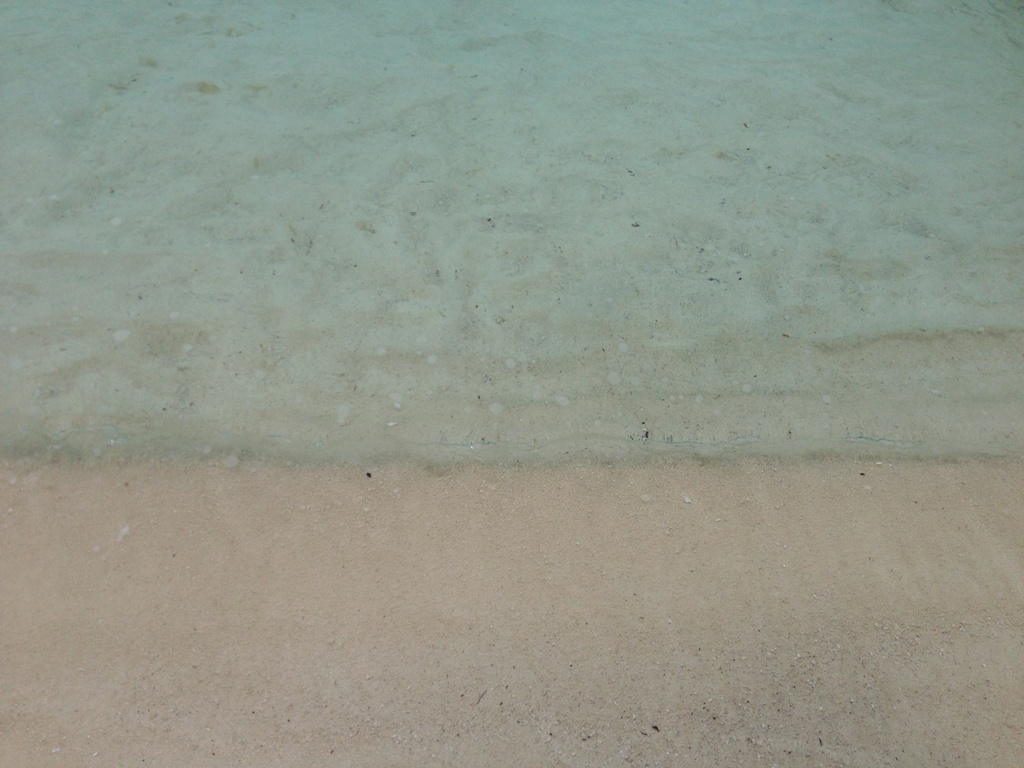 We checked out the beach on that side and where the water meets the sand it was a beautiful clear blue. The puppies were happy to go for a ride and do a little exploring. They sure love the dinghy!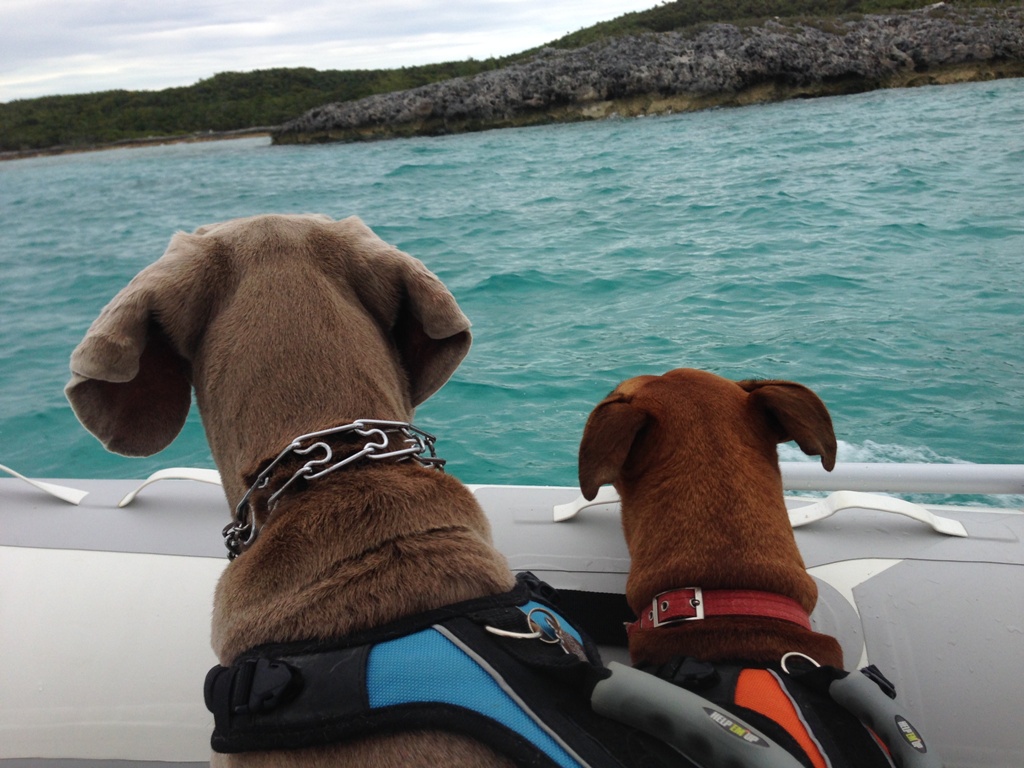 Later that day the wind was still a bit chilly when it came time for our solar showers on deck. We were the only boat there so it wasn't for privacy that we had to rig up some towels, but rather for protection from the wind. Deck showers are fun but I'm really not a fan of being soaking wet with cold wind.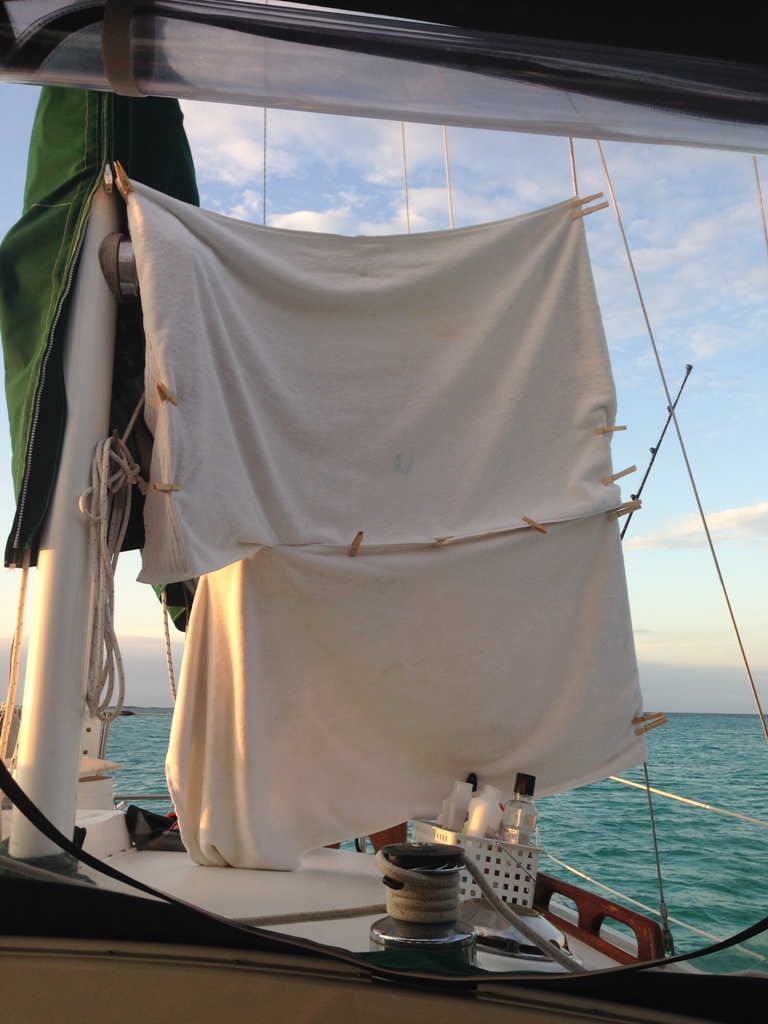 Highbourne Cay Marina was a one-night stay. We knew it would be expensive, but we were also hoping for free wifi since we didn't have our local Bahamas sim  card yet. Not the case… It's a $15/day charge to access satellite based wifi for connection with only one device, and it was terribly slow!! There were a lot of big boats in there. Definitely not the kind of place we would stay for long, but it was a nice break after the 30 knot winds tossing us around the night before.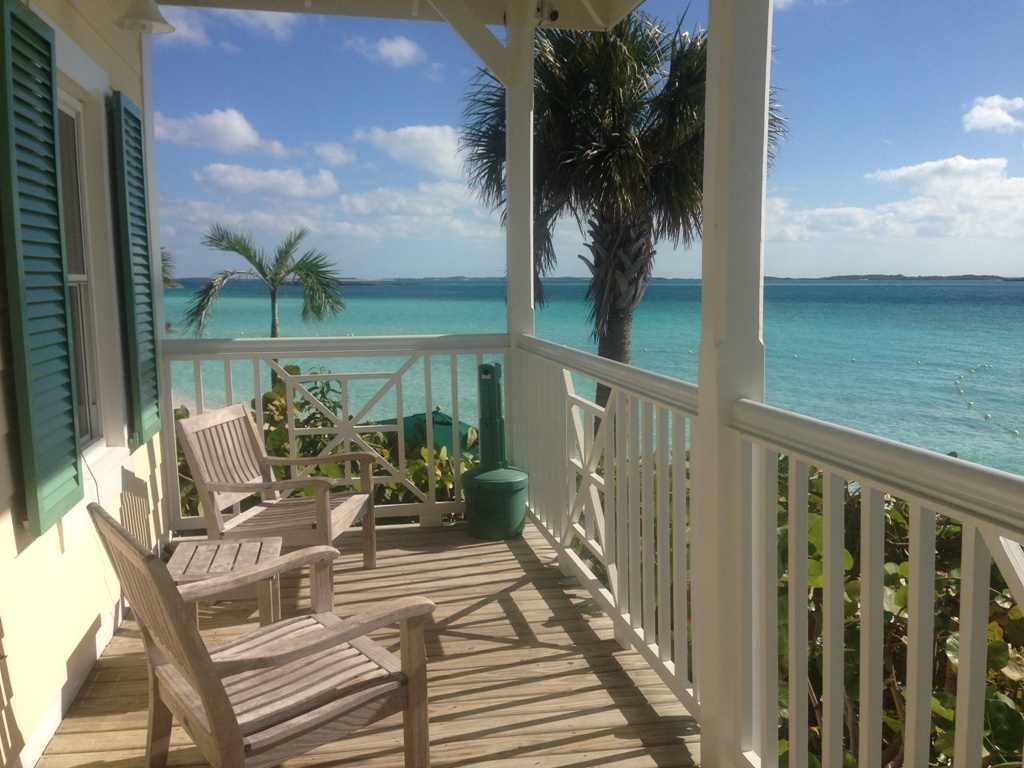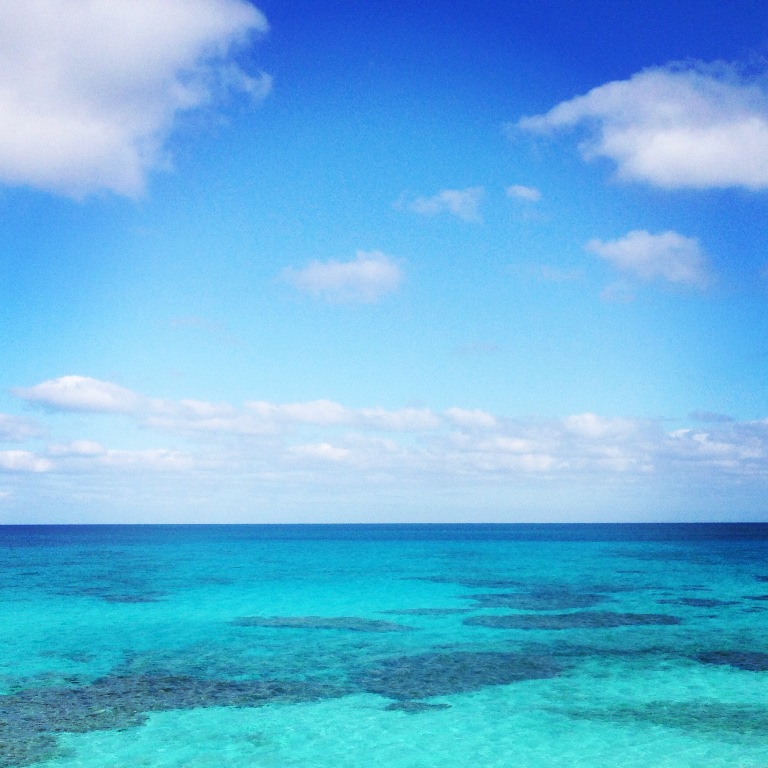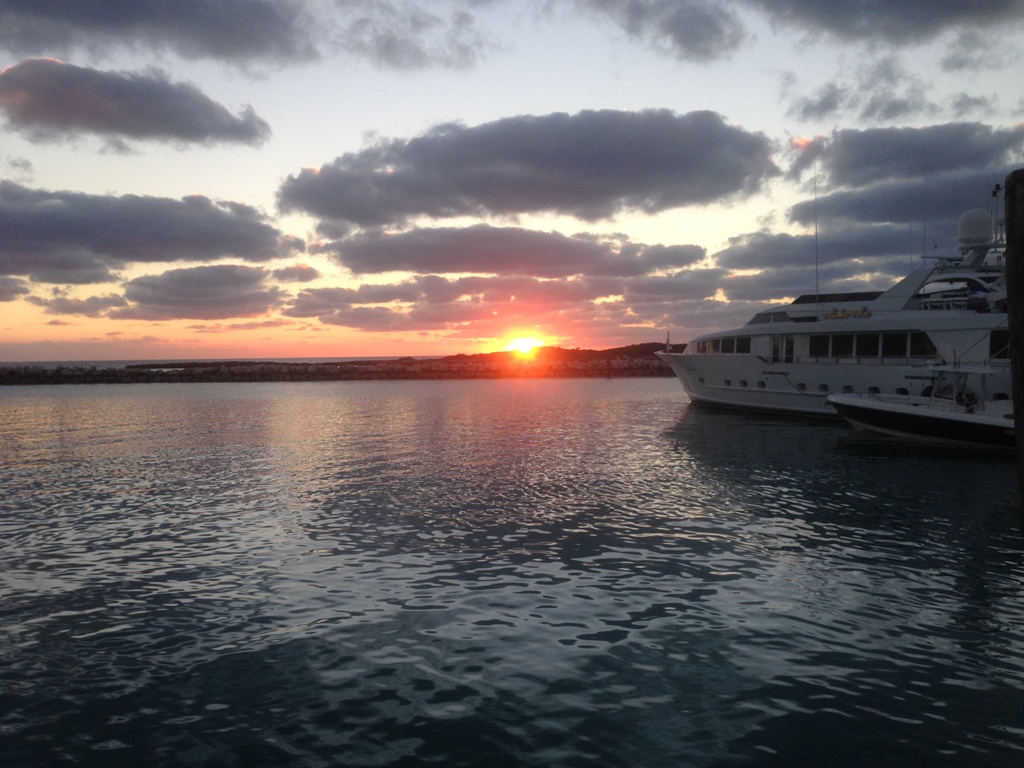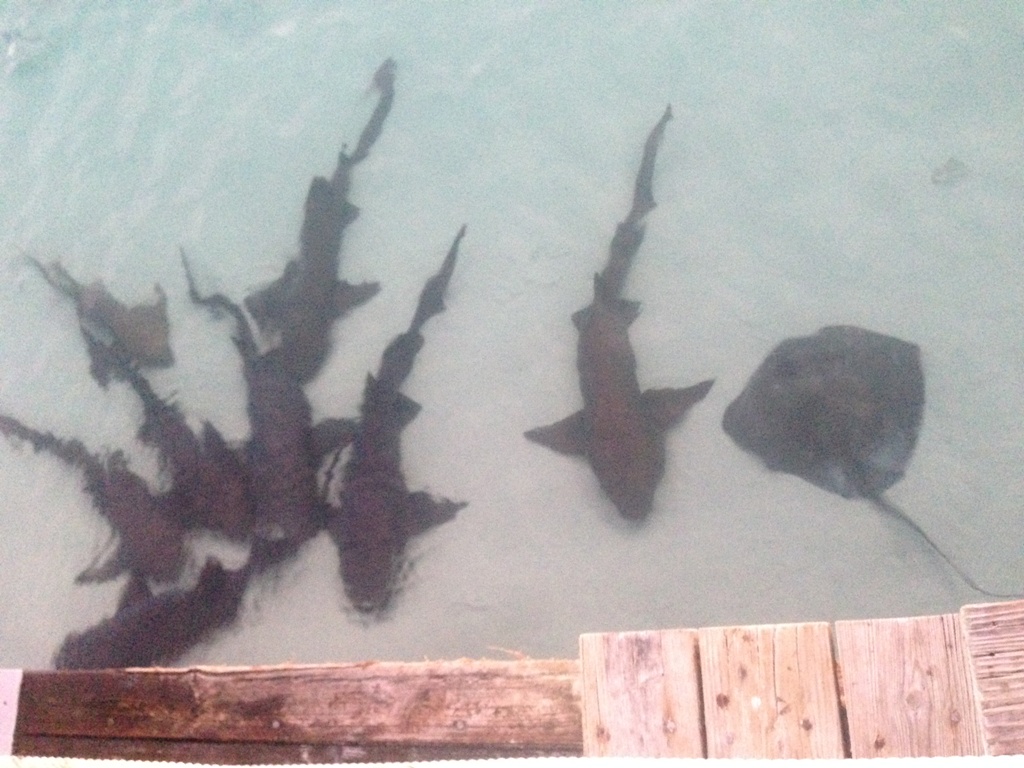 The nurse sharks swarmed here too, just as they do at most marinas in the Bahamas, next to the fish cleaning stations as the fishermen throw in their scraps. It's quite a sight to see. There were three bulls sharks that came in to see what all the commotion was about and we distinctly noticed them as they lurked around the edge where the nurse sharks were. Their shape gave them away along with their constant motion. The crazy part is that there were kids swimming just on the other side of the jetty, just a few hundred yards away!!!! The marina here even has shark netting around their designated swim area. I guess these people didn't care?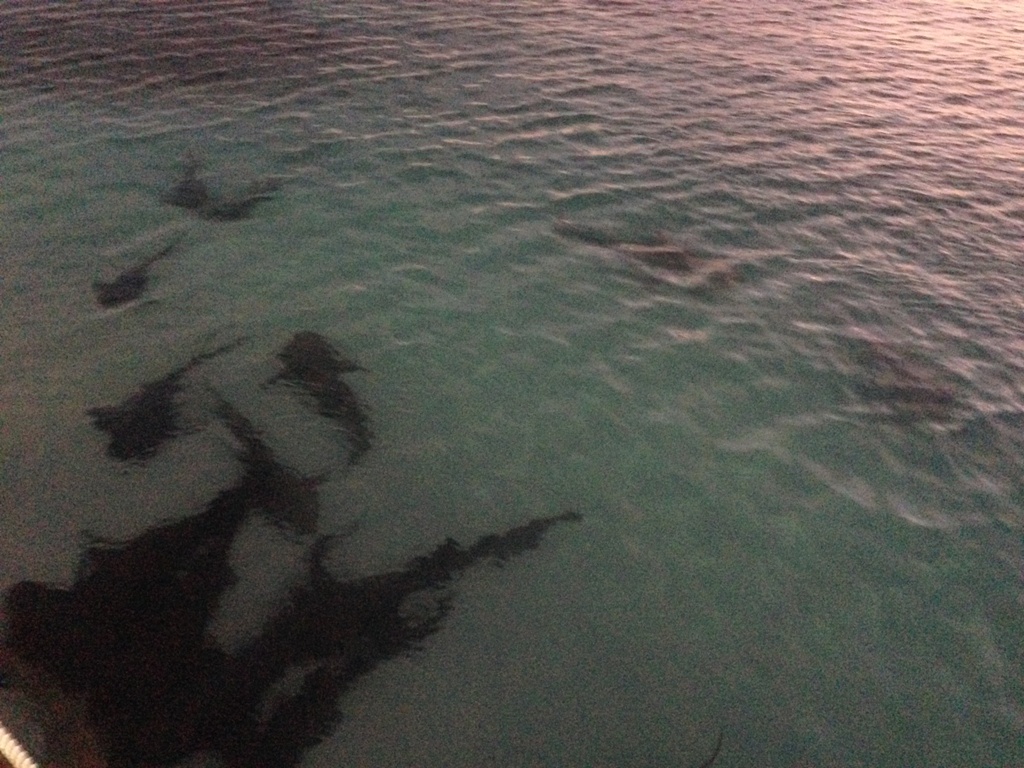 Hawksbill Cay was secluded and pretty. We took the paddle boards over to a quiet beach where the mangroves crept up a stream. This adventurous man of mine decided to follow it up as far as he could looking for a spring. No luck though.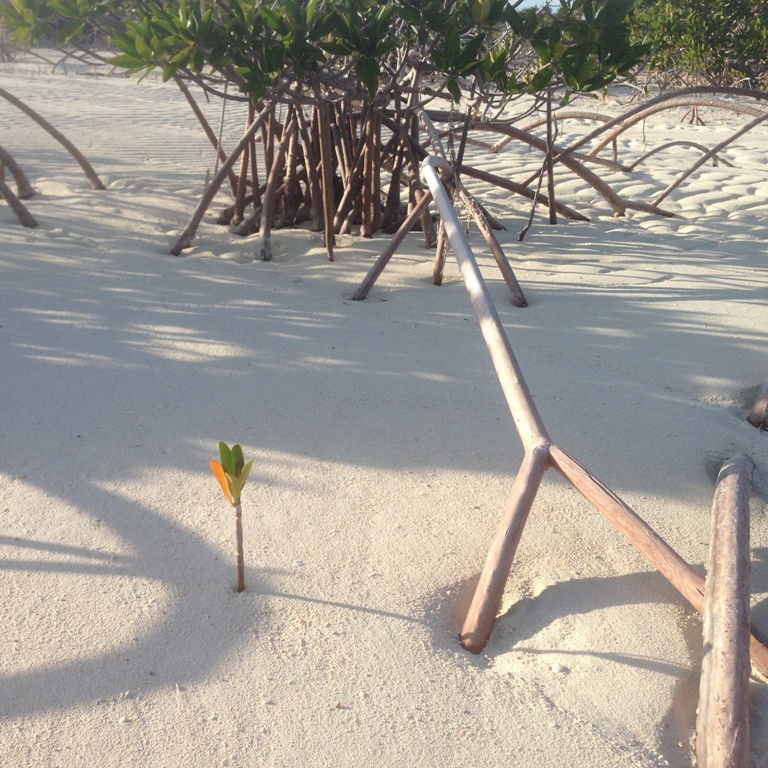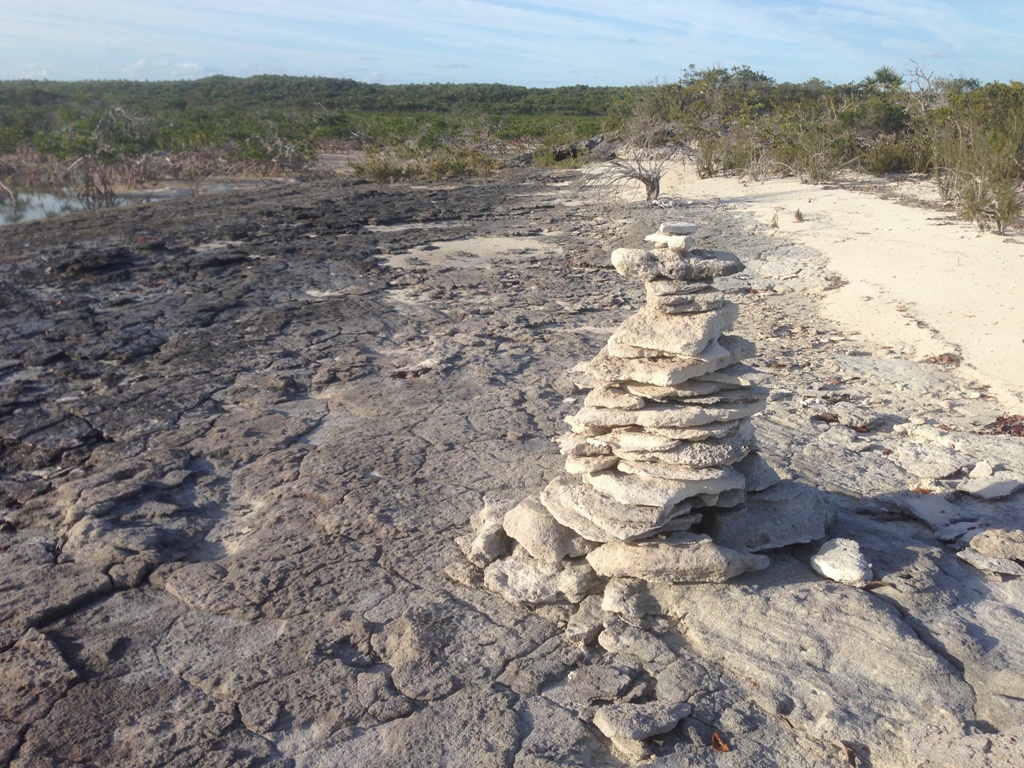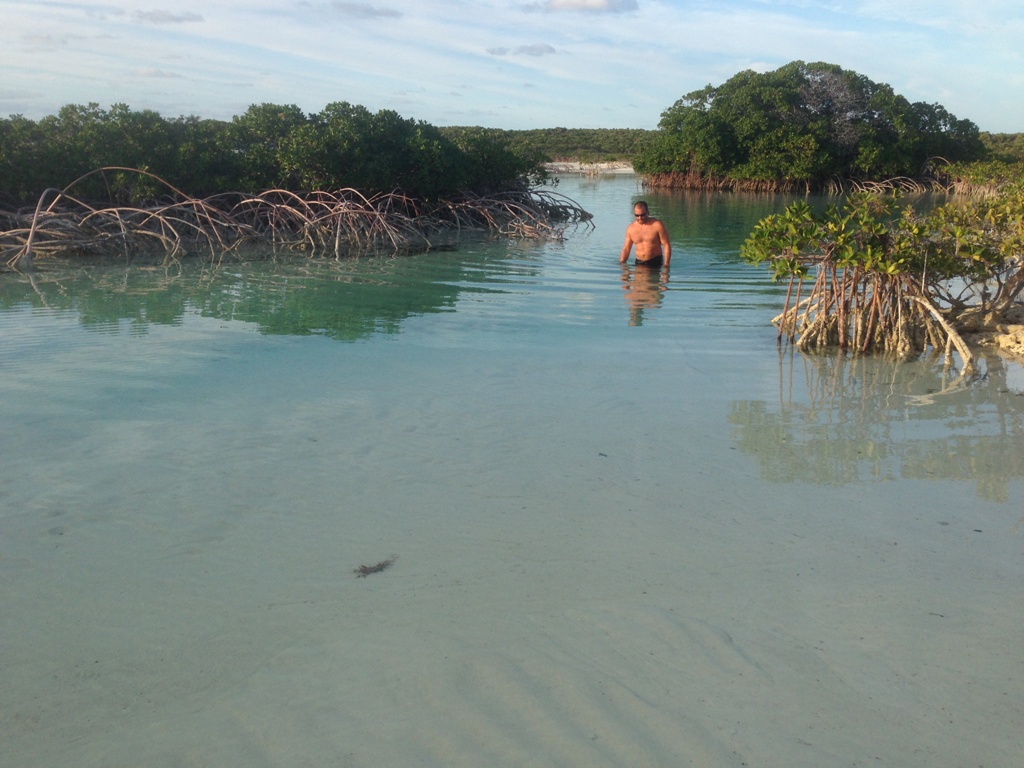 Gunner and Betsy guarded the boat while we were gone exploring. If you saw them roaming free on deck would you come any closer? :) Gunner's bark can be rather annoying at times but they definitely let us know when someone is even remotely getting close to our boat. Good dogs.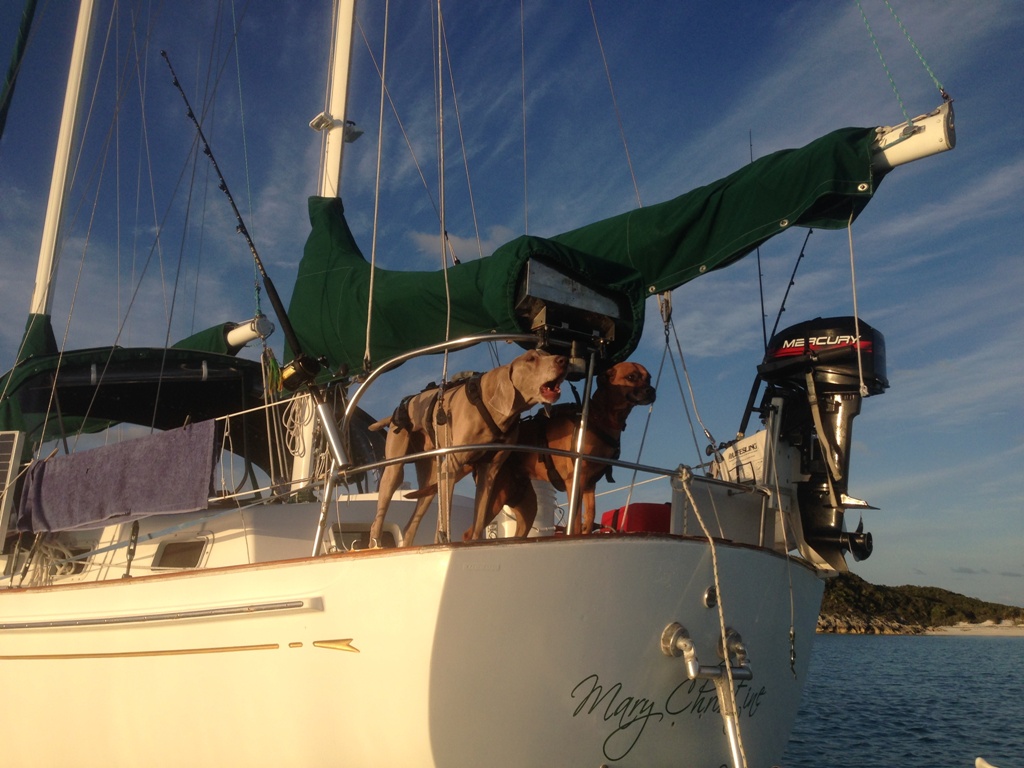 The end to another picture perfect day… we really are living the dream!
So this is paradise…