We're a little behind on the posts as we get ready to leave Florida and head for the Bahamas but we still want to share a few pictures from our first Christmas aboard S/V Mary Christine. This year we got a very special Christmas treat. Peter's Dad, Wiley, came to visit and spend Christmas with us on the boat!!!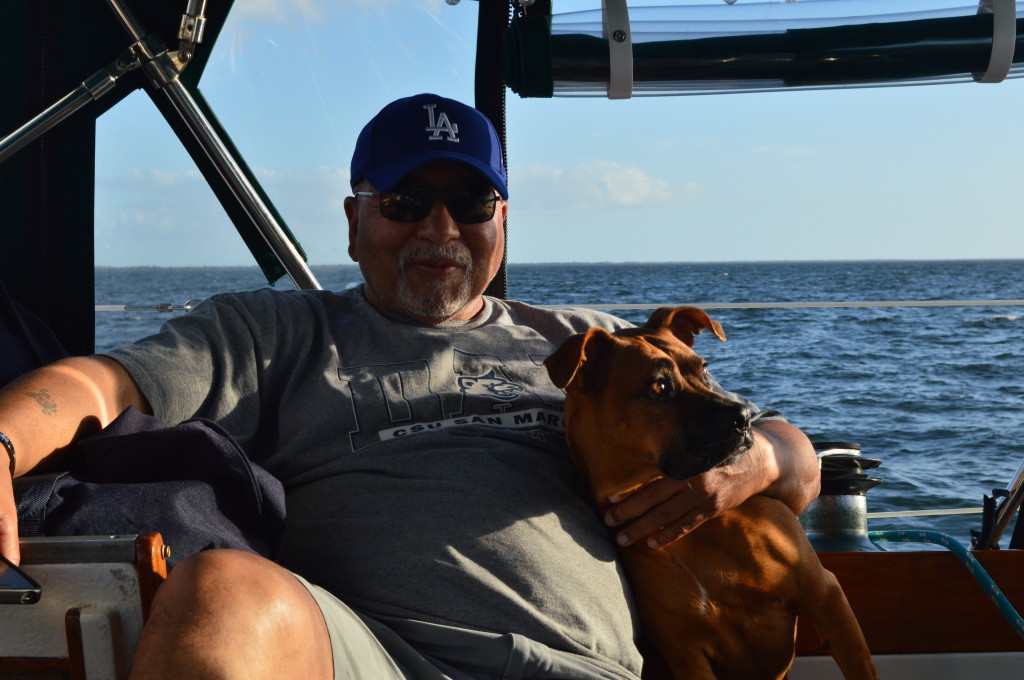 We watched the weather and tides and waited for the perfect day to take him out on the water. We went for a day sail in the harbor and showed Wiley how we're going to be living for the next few years :)
It's still hard for me to believe we live on a boat and when we go sailing we are taking our WHOLE home with us!! It's such an amazing feeling.
As we were heading out through the channel into the harbor we passed our friends David and Jan aboard S/V Winterlude. They were coming back in from a few days out at anchor.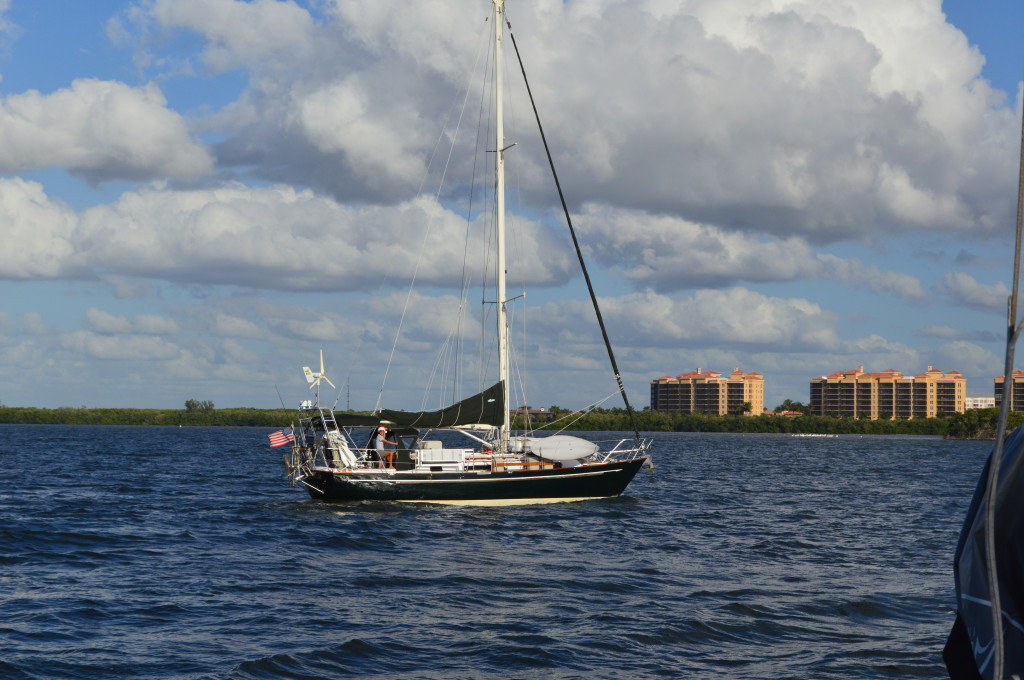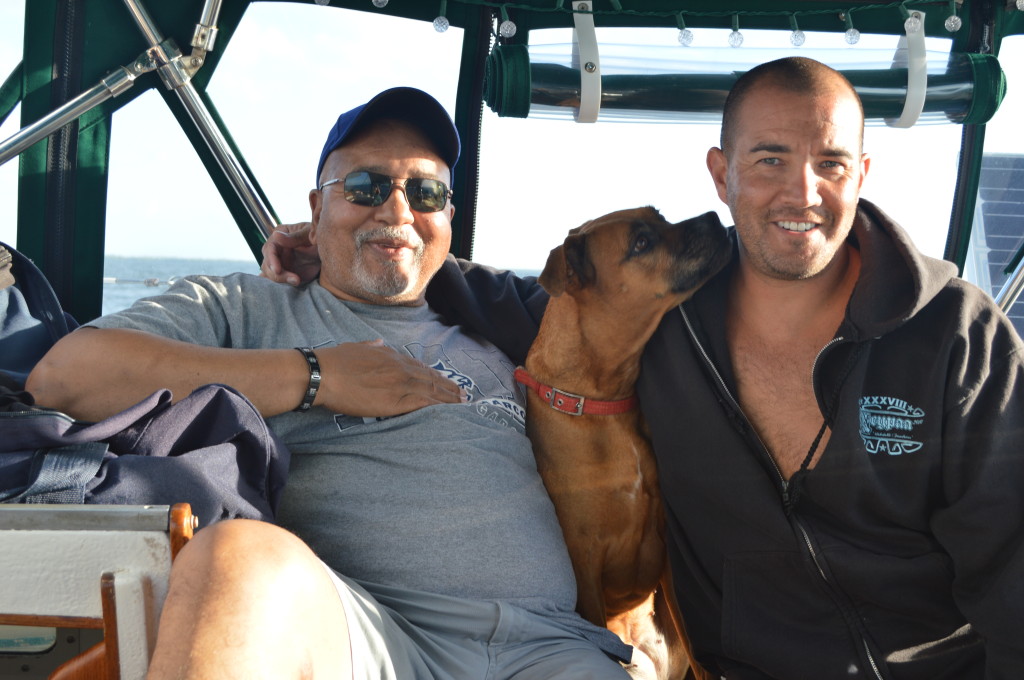 Betsy just LOVED going for a cruise with her daddy and her grandpa :)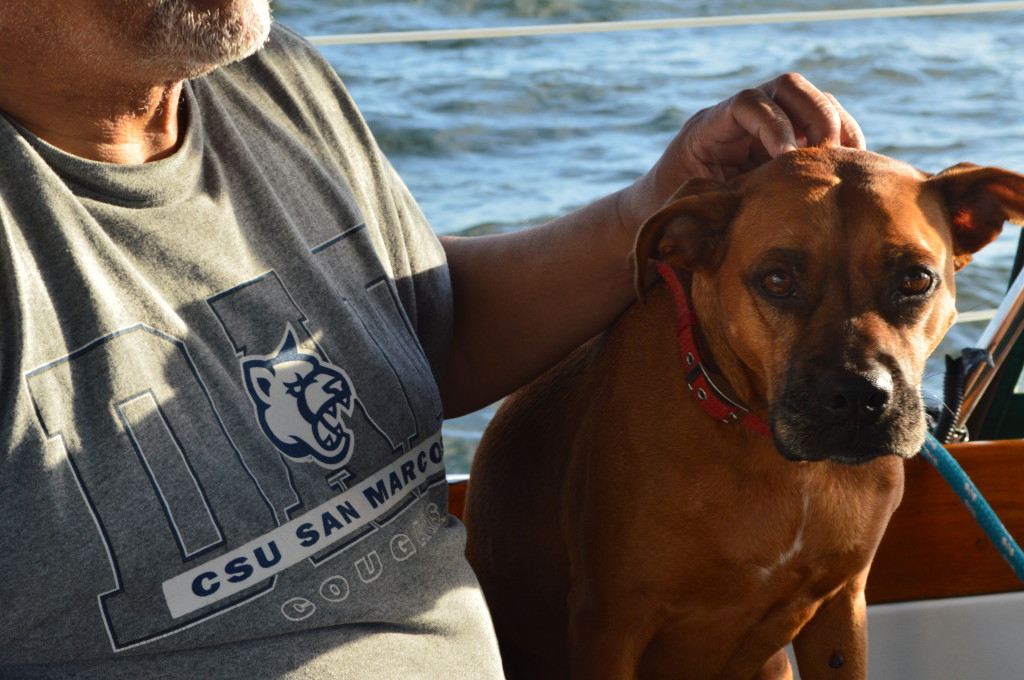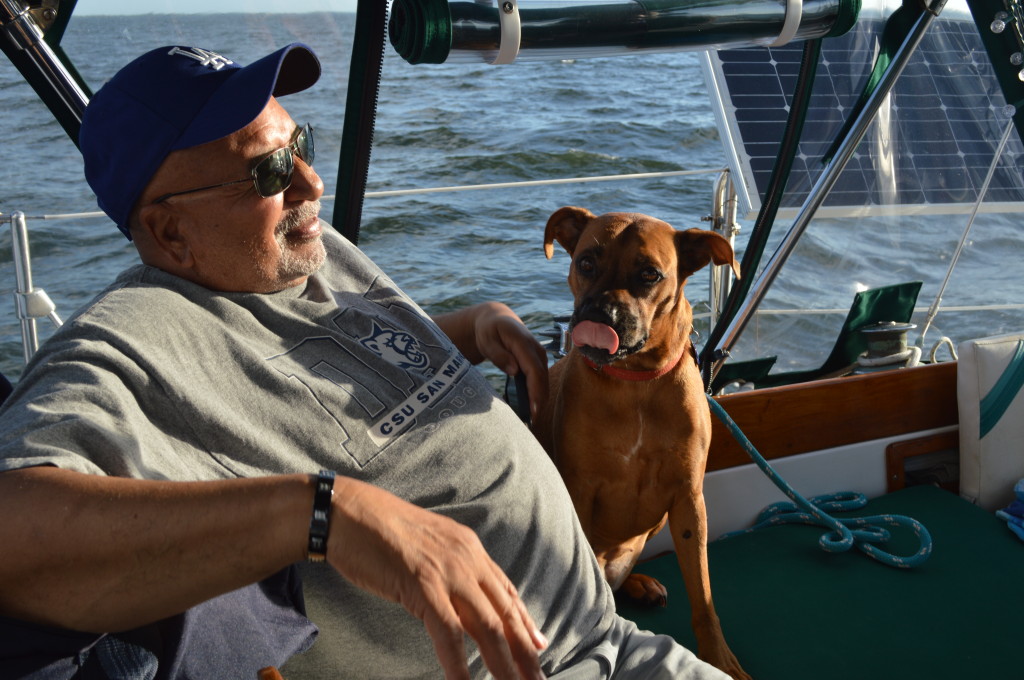 That little licker just never quits!! :)
Captain Pete at the helm…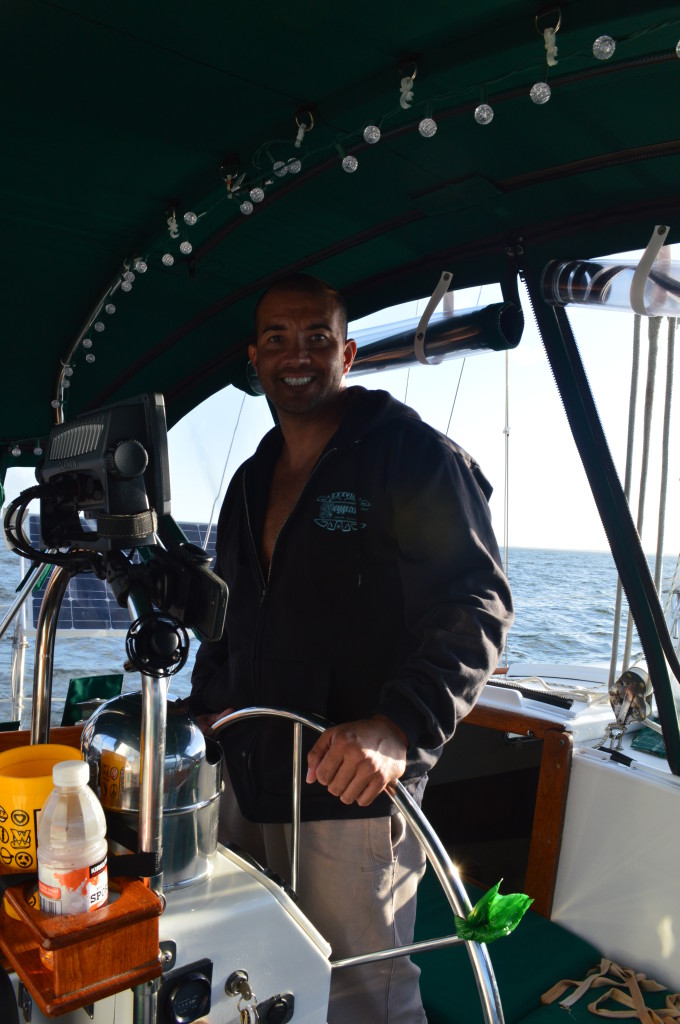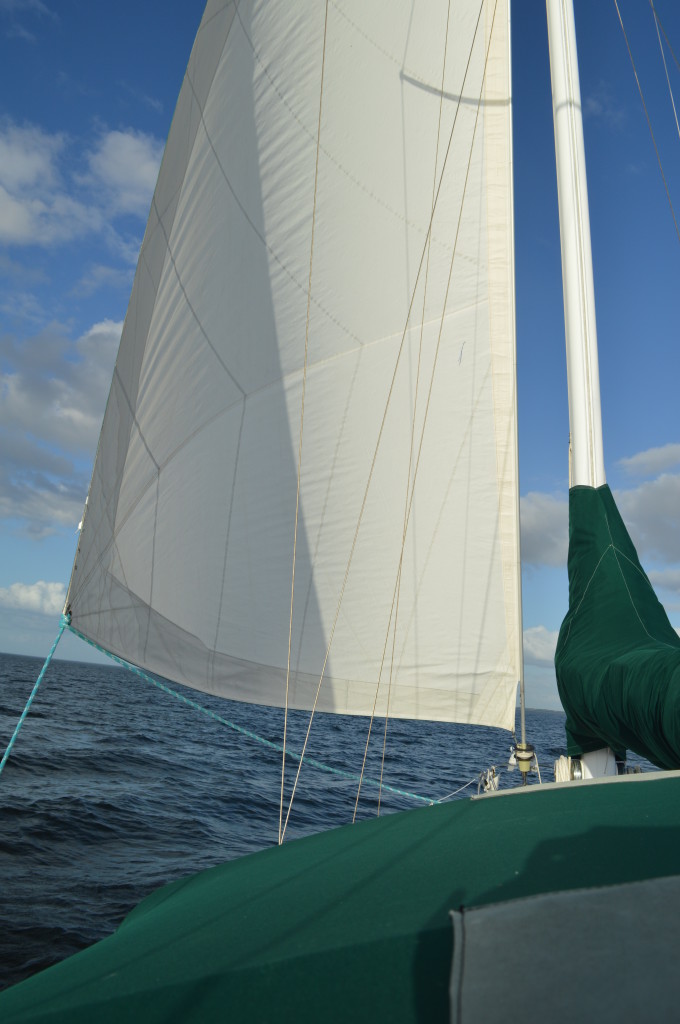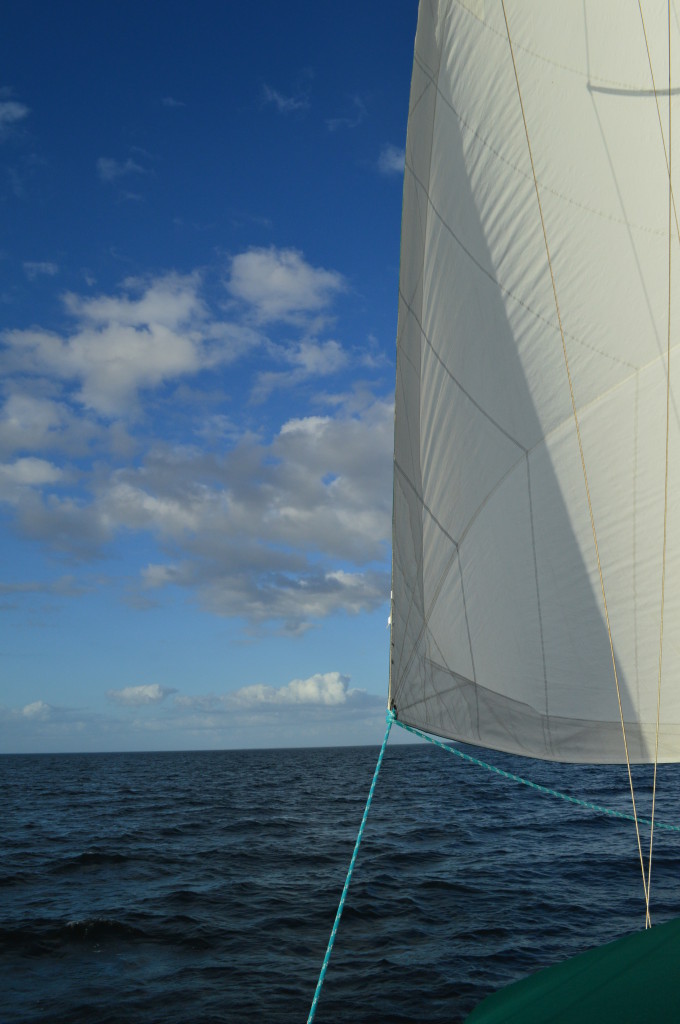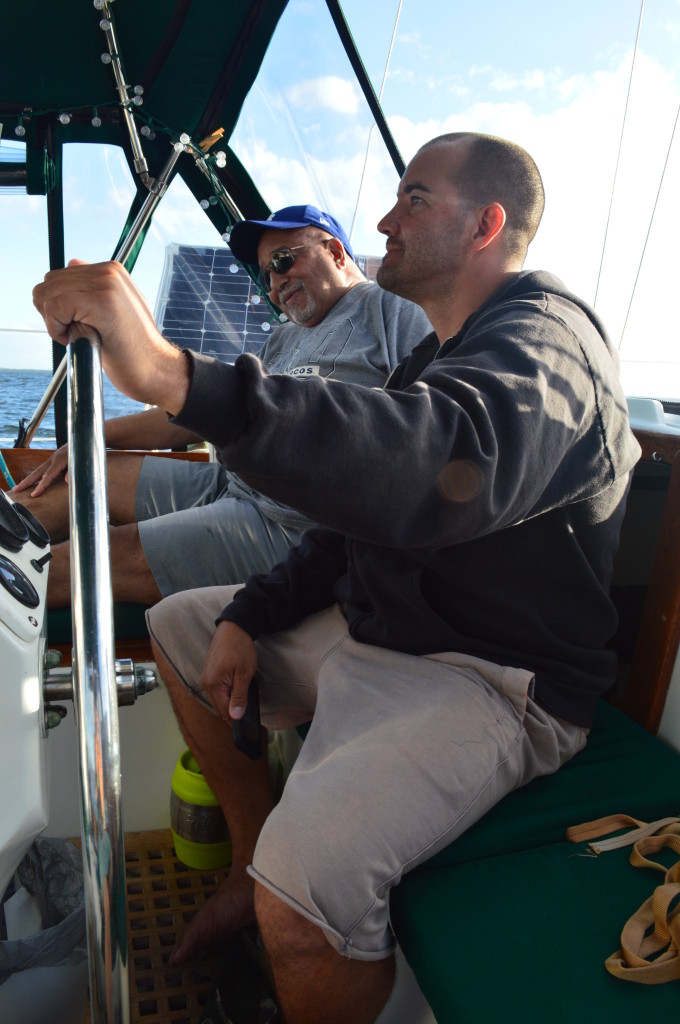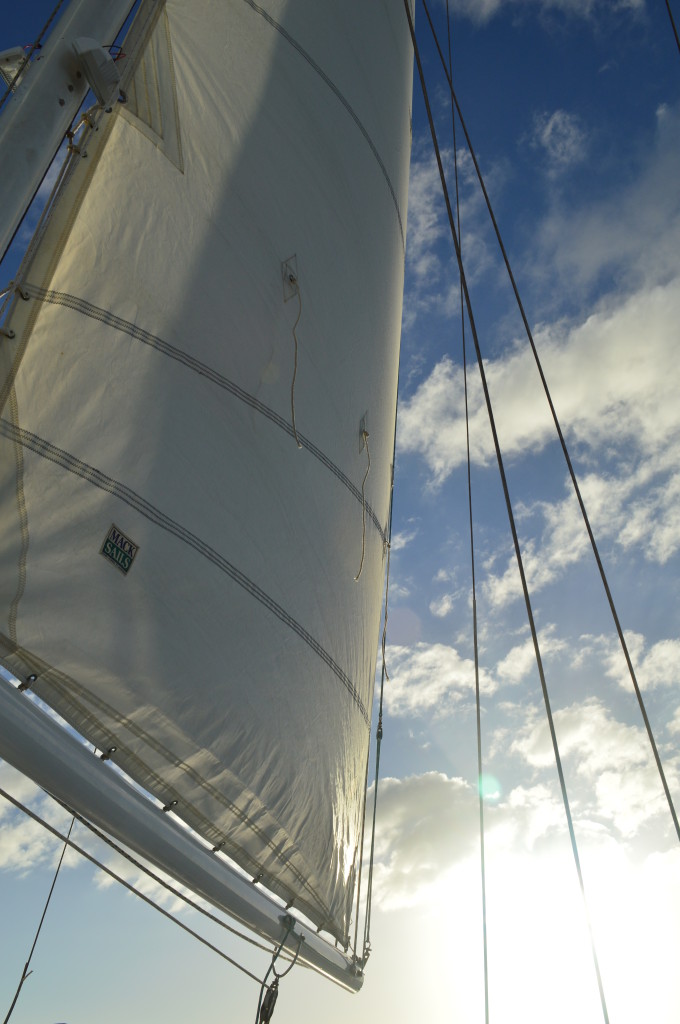 Gunner was such a good boy this time he didn't even need to be tethered up. He absolutely loves to relax in a sunny spot with a cool breeze… just like his mommy ;)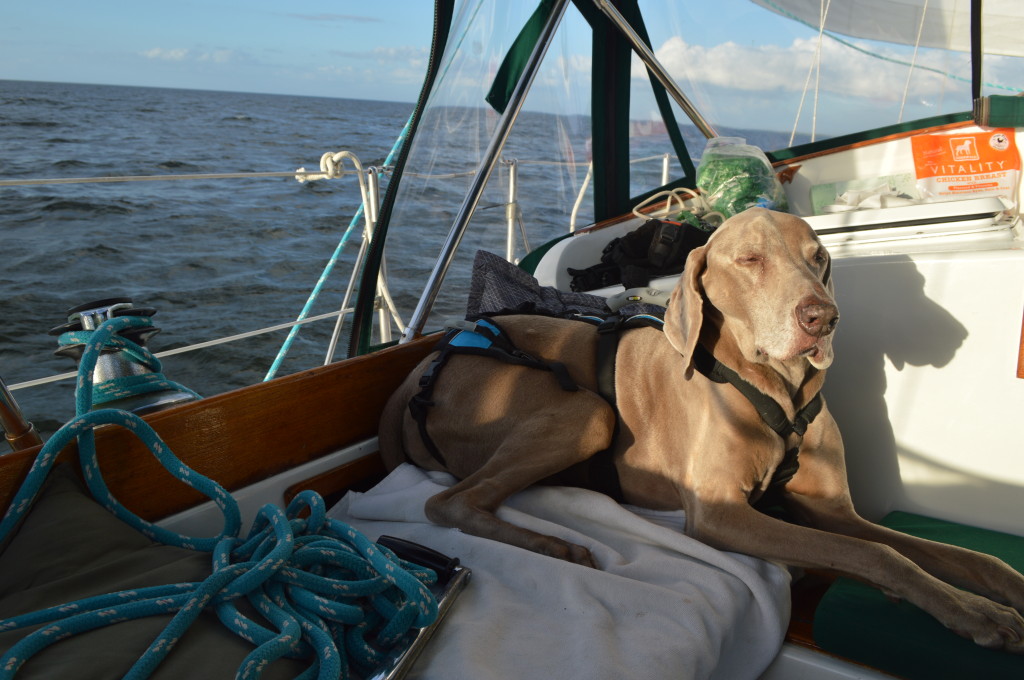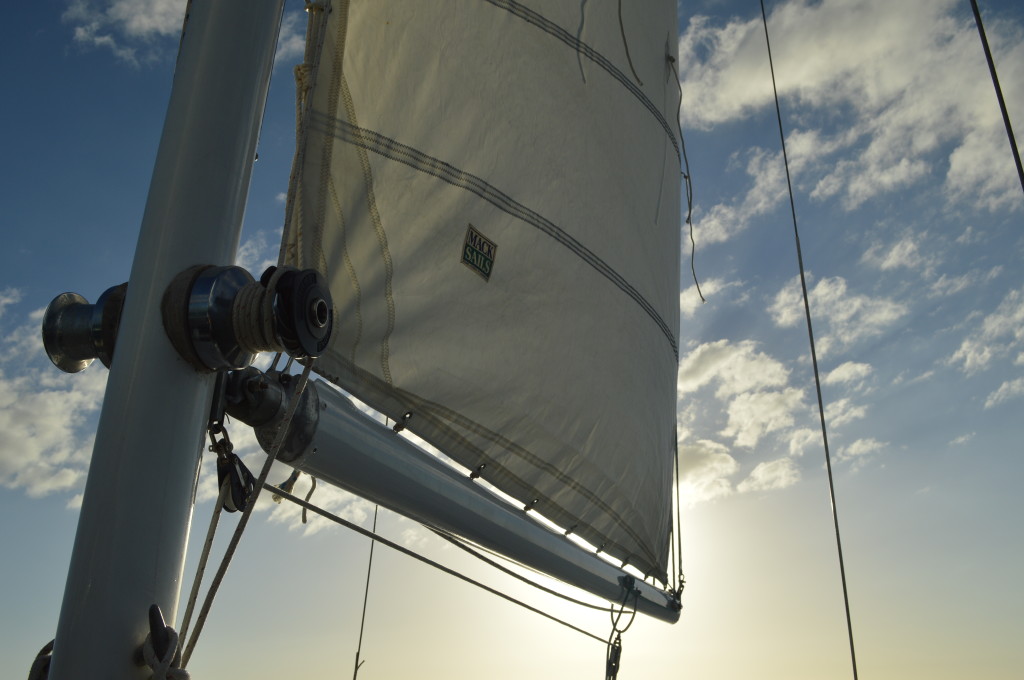 The weather was perfect. Not too calm, not too windy. Wiley got to see what it's like on the boat and we got a little more practice in. Every time we take the boat out it gets a little easier and we gain a little more confidence. We played with the sails and made adjustments for the wind as we tacked across the harbor. We timed it just right to head back in at that perfectly golden hour before sunset where everything looks just magical.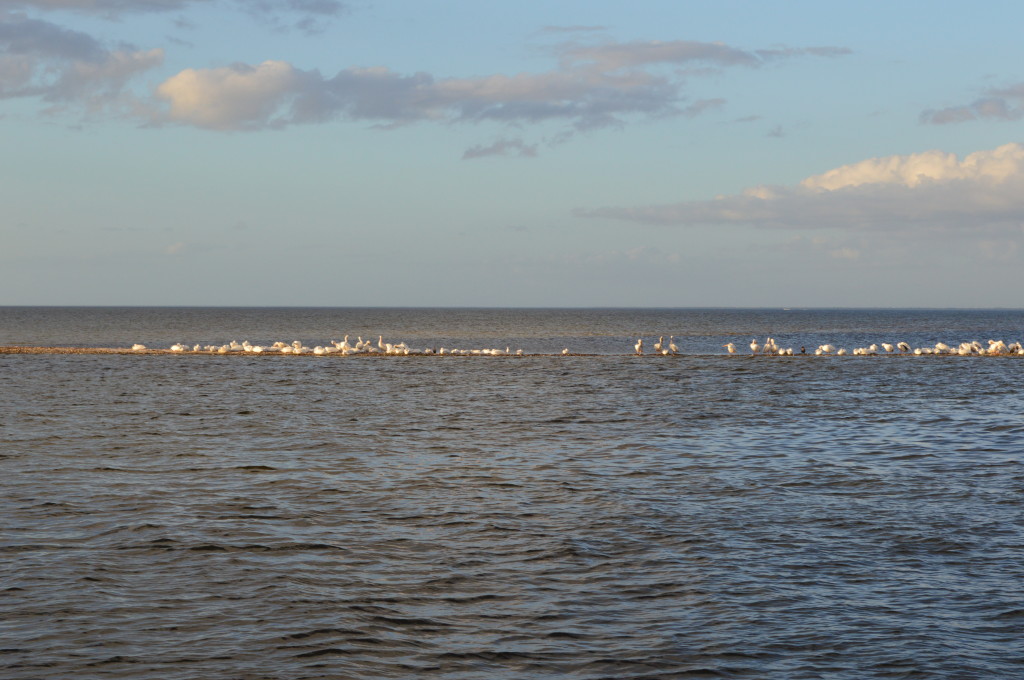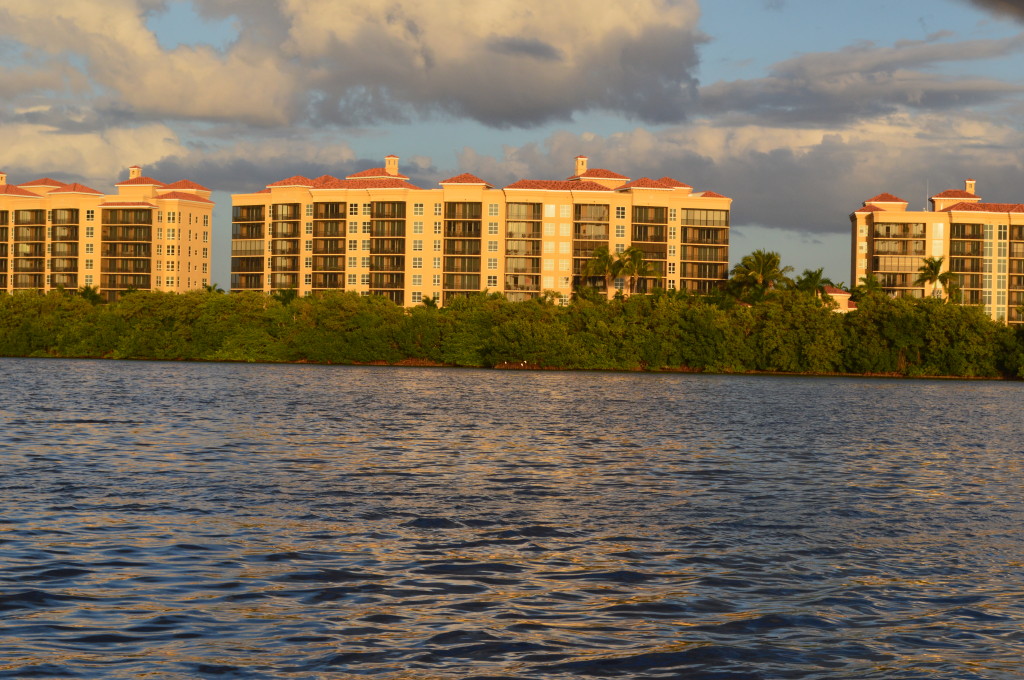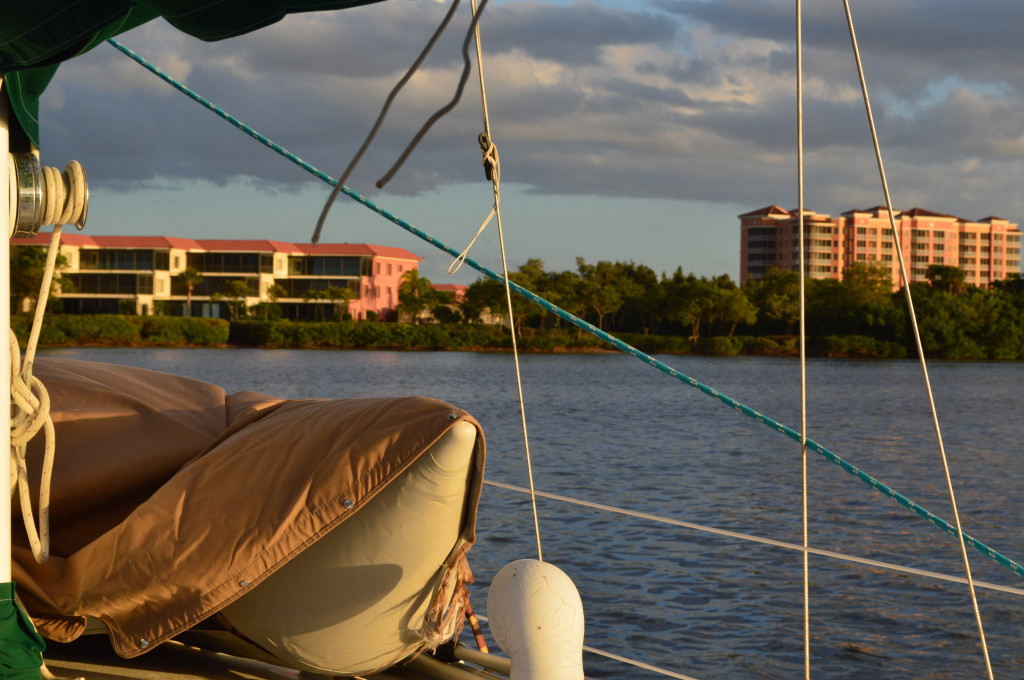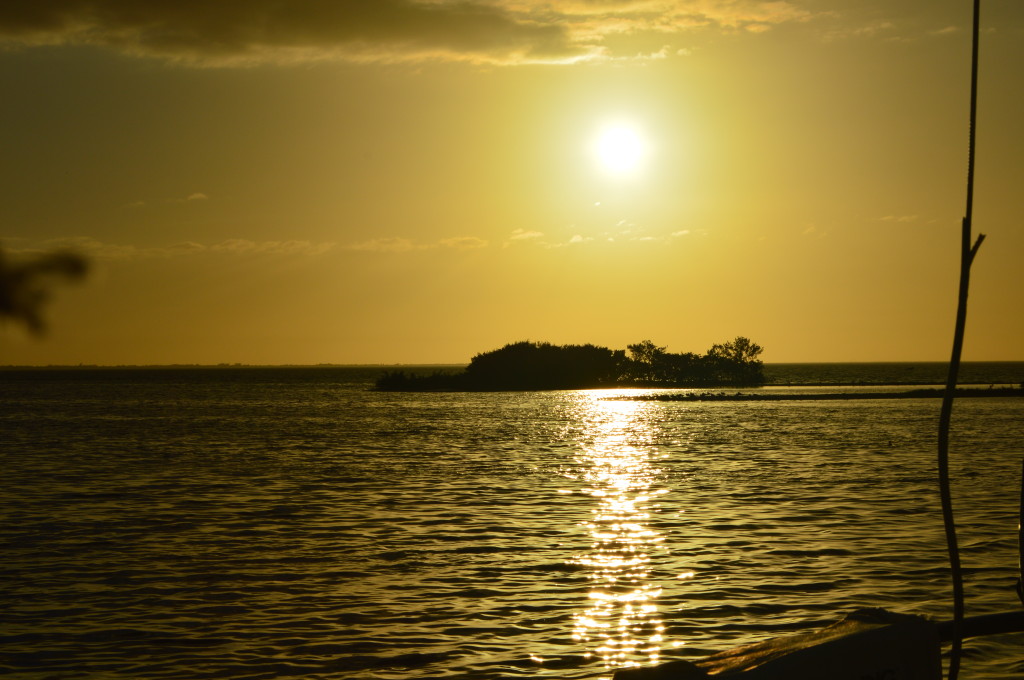 We neared our slip and prepared for docking, this time with no trouble at all. Just a few quick engine thrusts in reverse, forward and reverse, then she walked right in :) One of these days Peter's going to make me dock this boat myself. Maybe I'll practice with the dinghy first? :)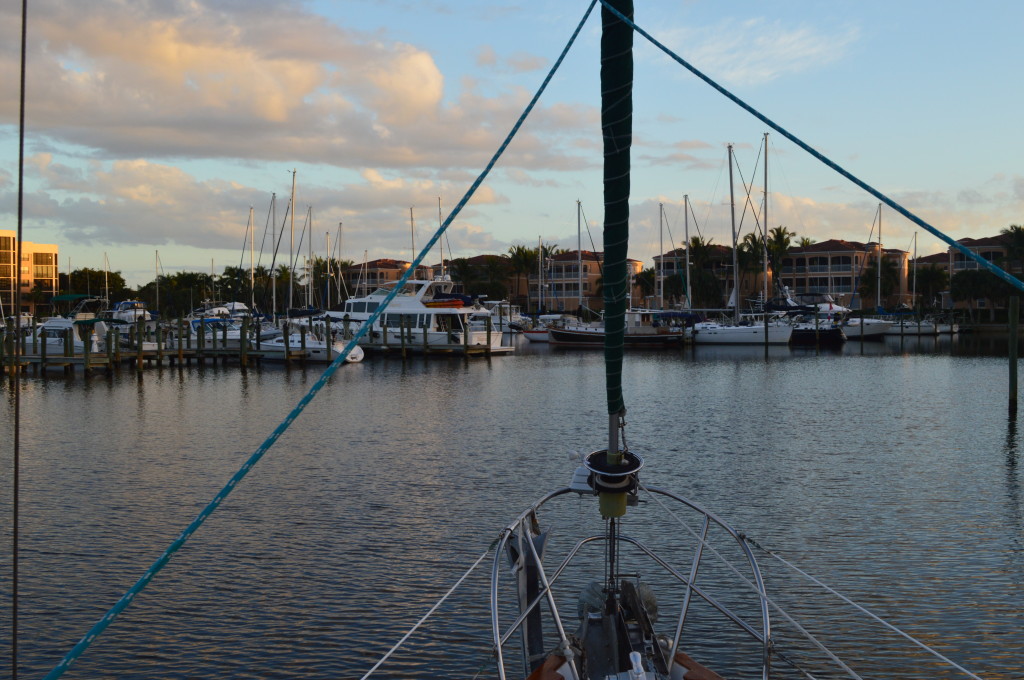 We had a wonderful time and it was so nice to have family here for Christmas. Now that he knows what to expect when staying aboard S/V Mary Christine, we hope that Wiley will come visit again when we get further south into the islands :)
Stay tuned for a few more fun pictures of the holidays liveaboard style!