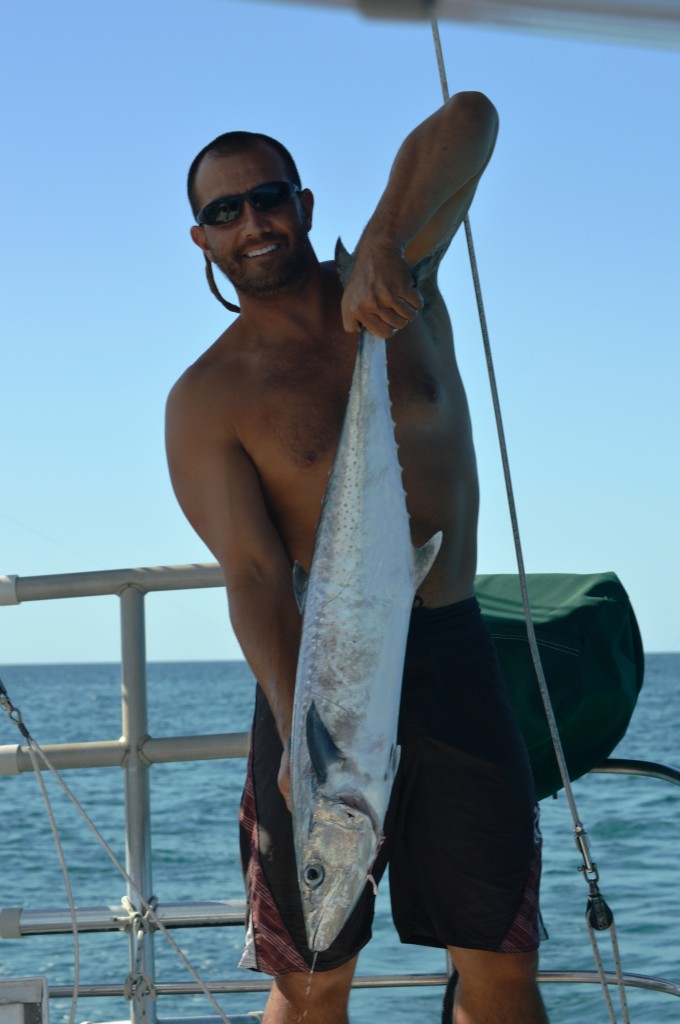 Two weeks ago we made our way down the Central Exumas to Black Point Settlement. It can be a little tedious to pack up our entire home and stow away all loose belongings when traveling to a new anchorage but we find it more exciting than anything. Travel days are when the trolling lines come out! Peter can hardly resist throwing in a line, despite how rough the seas may be. We've done fairly well in the fishing department which makes me and the dogs happy campers! I think Peter has more interest in catching fish than he does eating them :)
Each new place we travel to is an adventure. You could easily spend several years exploring all of the islands of the Bahamas and still not see everything, which is why many cruisers return season after season to their favorite anchorages in the Bahamas, exploring new areas along the way.
Peter and I are traveling through the Bahamas for the first time and there is much that we'll miss. Knowing this, we make the best of the areas we do get to see and we enjoy seeing all of the blog posts and pictures from our friends that are exploring the rest. Be sure to check out some of the great blogs we've listed on our website.
Black Point was recommended as a "must-see" anchorage. Even though we didn't need to do laundry, we were told this is THE place to get it done! There are a ton of machines. We attempted taking some bedding to the laundry facility during our stay but our Island Time brains didn't realize it was Sunday until we got to shore. The machines take tokens only and you can only purchase them Monday through Saturday. Most of the local stores all through the Bahamas are closed on Sunday. We still keep forgetting though.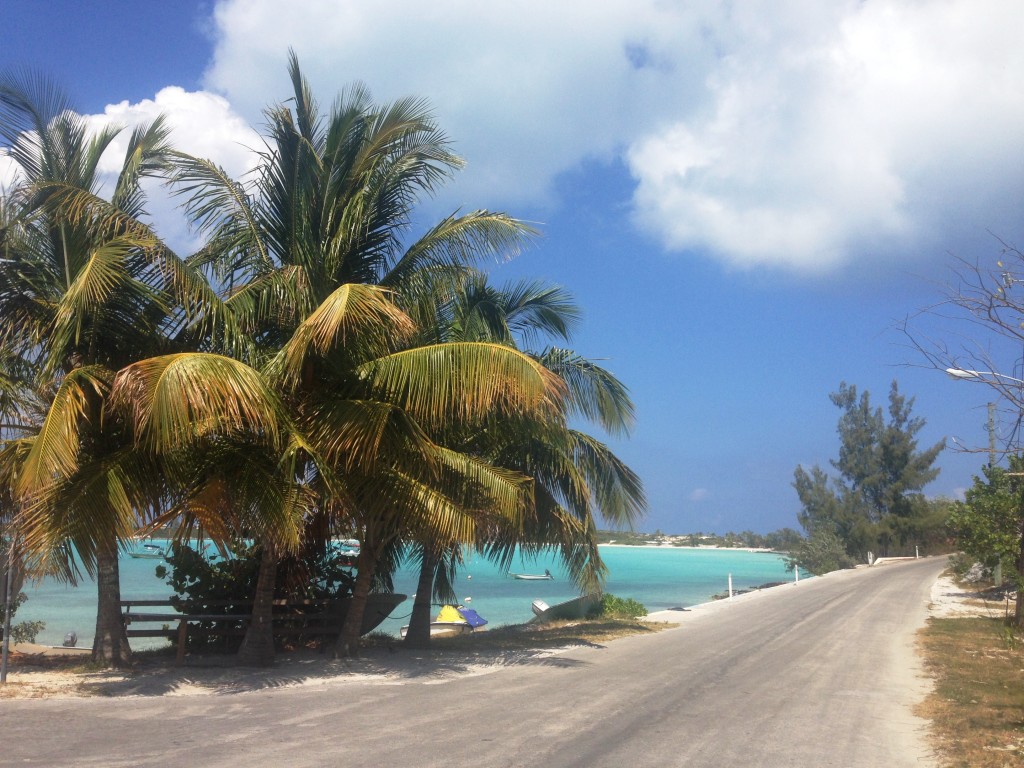 Black Point also has free garbage at the city dock (although a small donation is recommended) and across the main road is a faucet for RO (reverse osmosis) water. It's the local water supply for the whole island so they prefer if the cruisers don't use it to fill their water tanks, but it's perfectly fine to take some jerry jugs there to fill up your drinking water. If you have a wifi booster it's pretty easy to pick up an open signal from anywhere in the anchorage as well :)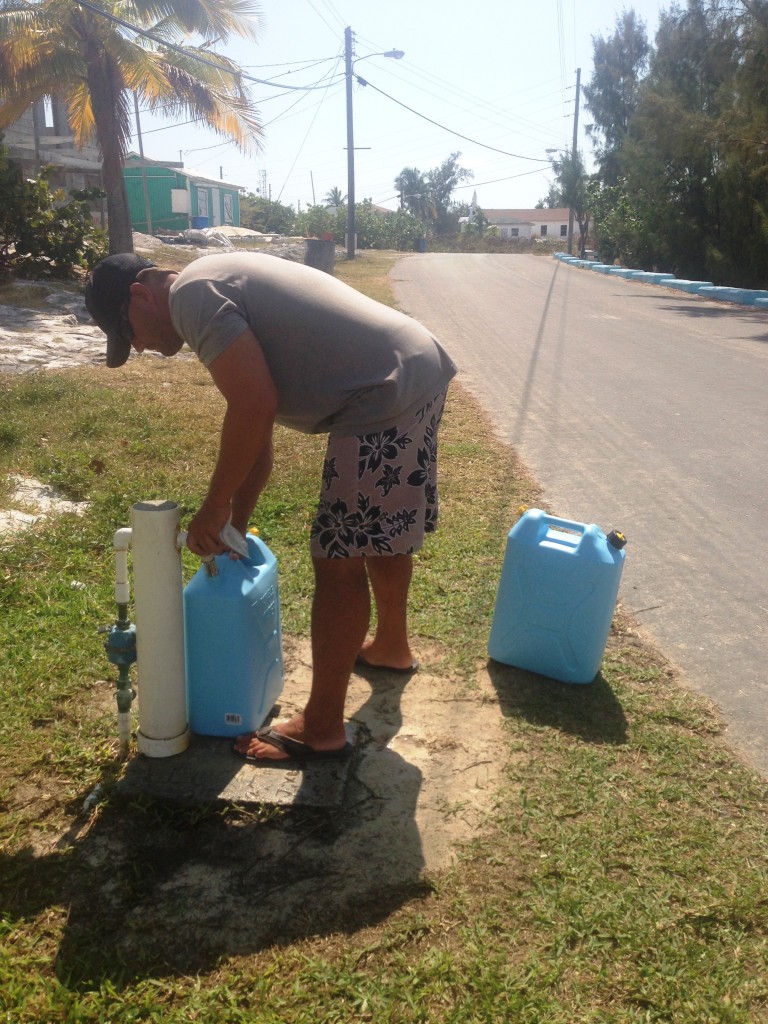 We spent a few days in Black Point until the weather clocked around and another westerly was going to be upon us. It's the only direction you do not want wind coming from here. The chop and swells become pretty uncomfortable to say the least.
Before continuing south, our leaking engine exhaust problem had become much more critical than before. The leaking hose and elbow for our main engine exhaust was now seeping at an alarming rate, pouring salt water into our engine room on top of the port fuel tank, over the ledge and down beneath the generator. Swapping out sopping-wet towels had worked for a while but we were afraid we wouldn't make it all the way to Georgetown the way it was.
Amazingly, we met 4 or 5 other Whitby 42s and a Brewer 12.8 while we were anchored at Black Point. They had all just traveled up from Georgetown. Anne and Brad on S/V Anneteak (Whitby 42) were so helpful! We had been in communication with them via Facebook before they arrived and it was so nice to finally meet them. Brad helped Peter disconnect the generator exhaust hose where it discharges overboard on the port side, and then reconnect the main engine exhaust hose in its place. This is by no means a "good" fix, but it was necessary to get us to Georgetown to find a new exhaust elbow and new exhaust hose to fix the job properly.
Black Point was a nice quiet little town but there were no marine parts available and that means it was time to keep moving south.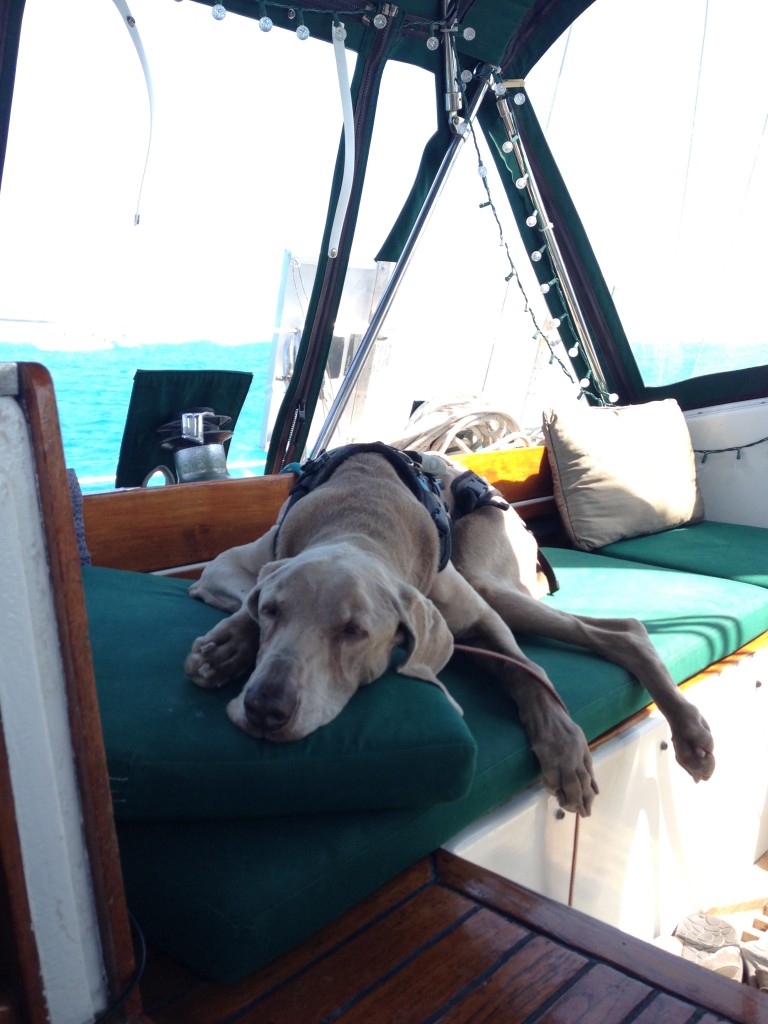 Next stop… Georgetown!!