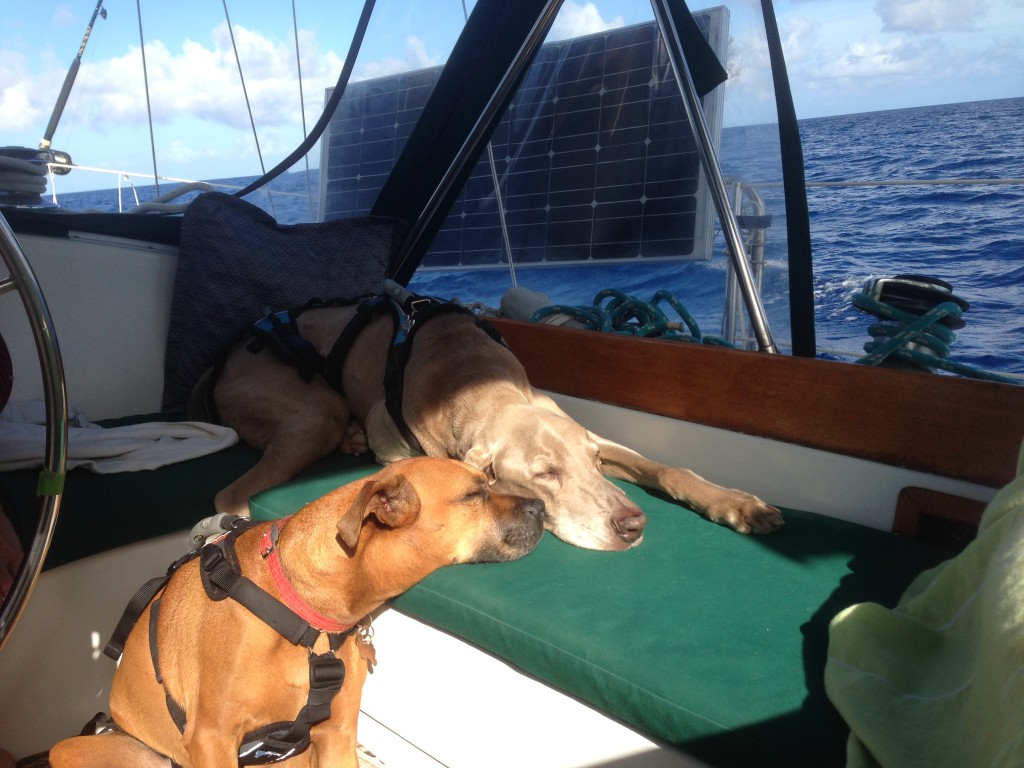 Monday 2.24 around 4am we pulled up the anchor and headed for Spanish Wells. It was a perfect quiet sail the whole way. The dogs even got to enjoy a nap soaking up the sun. Suddenly, we slowed down to 4 knots with all sails out as we approached a small dark storm cloud.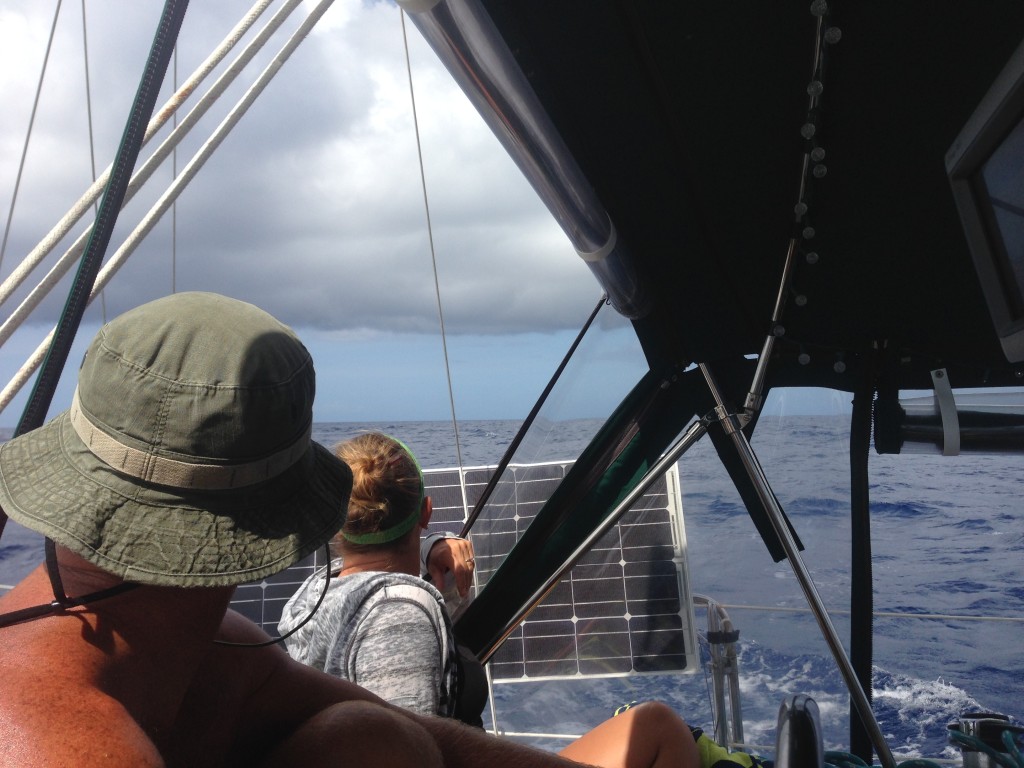 Just as we passed underneath it on the outside, the winds picked up to 15 knots and began pushing us with incredible speed. The GPS clocked a whopping 8.5 knots!!! That is WAYYYY fast for us! It was pretty cool because we weren't hardly heeled over at all but still smokin' fast!!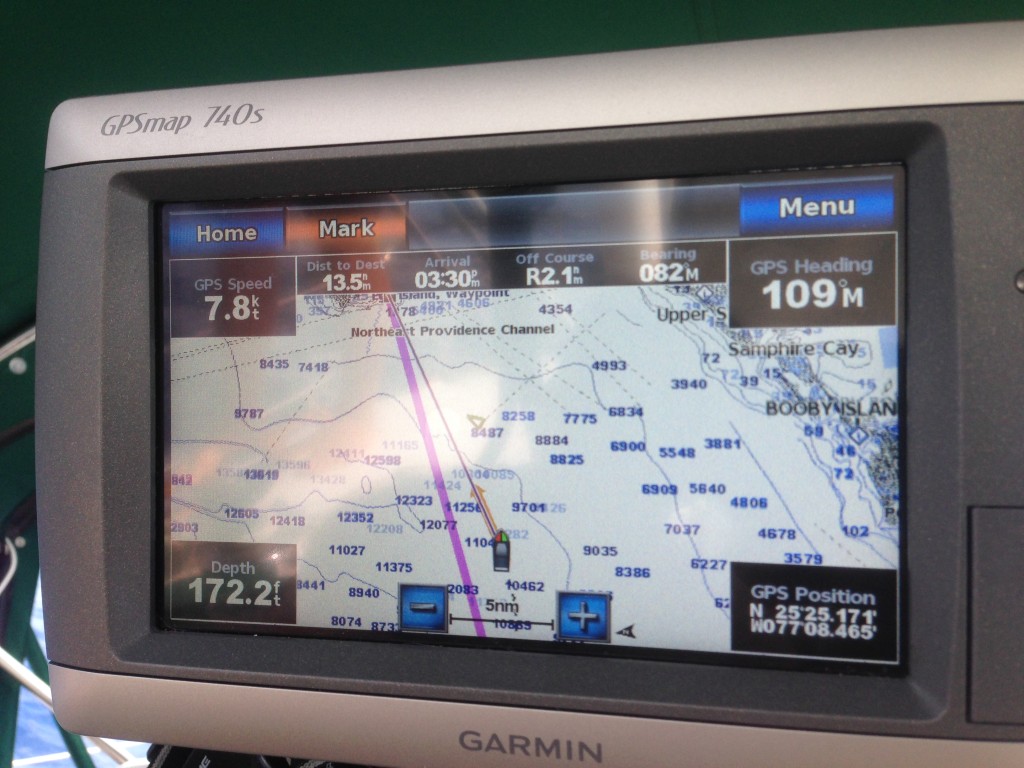 As we passed under the dark nasty sky we watched the dozens of funnel clouds appear and minutes later, disappear. A few of them turned into water spouts. We were just far enough away to feel safe :)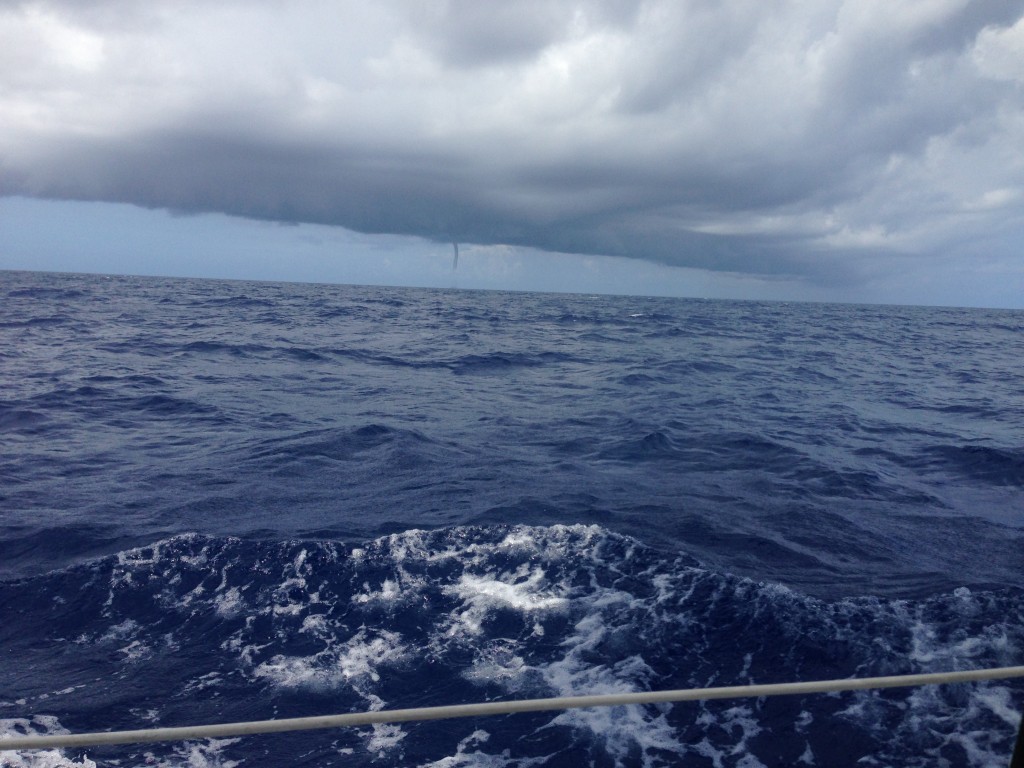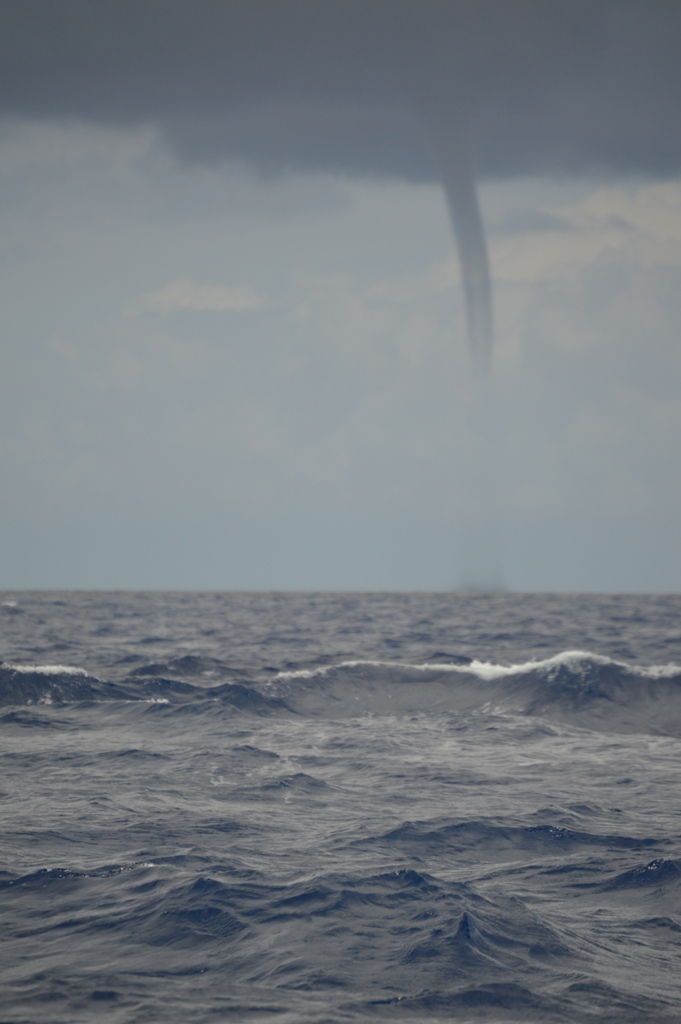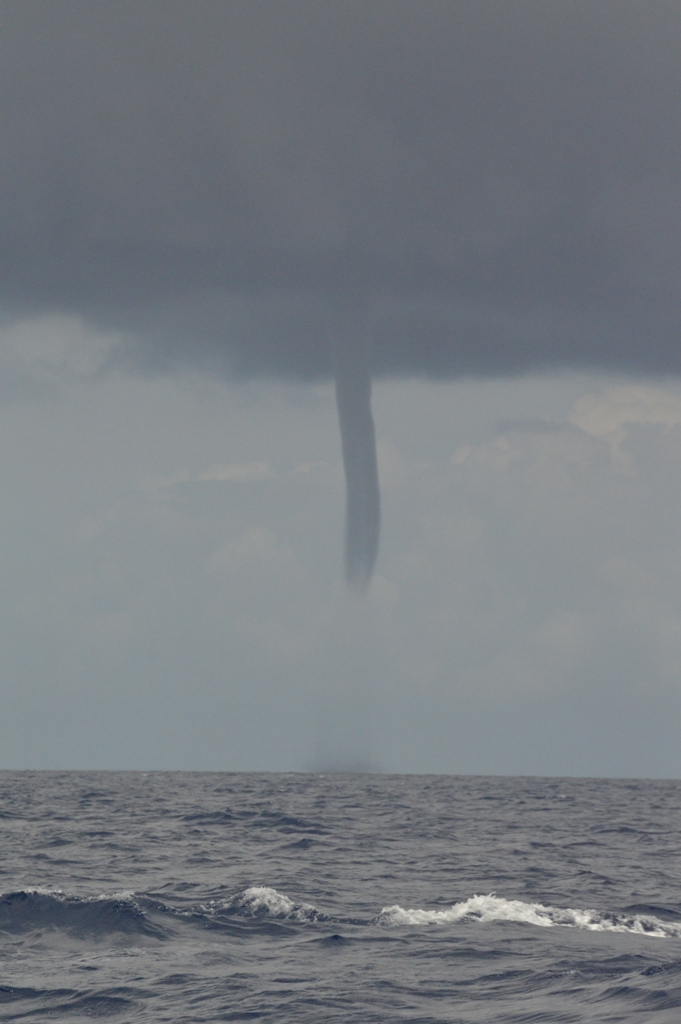 This system pushed us in all the way to Royal Island where we anchored. There were a few other boats anchored in there already. We took our deck showers, got the BBQ started and settled in for the evening.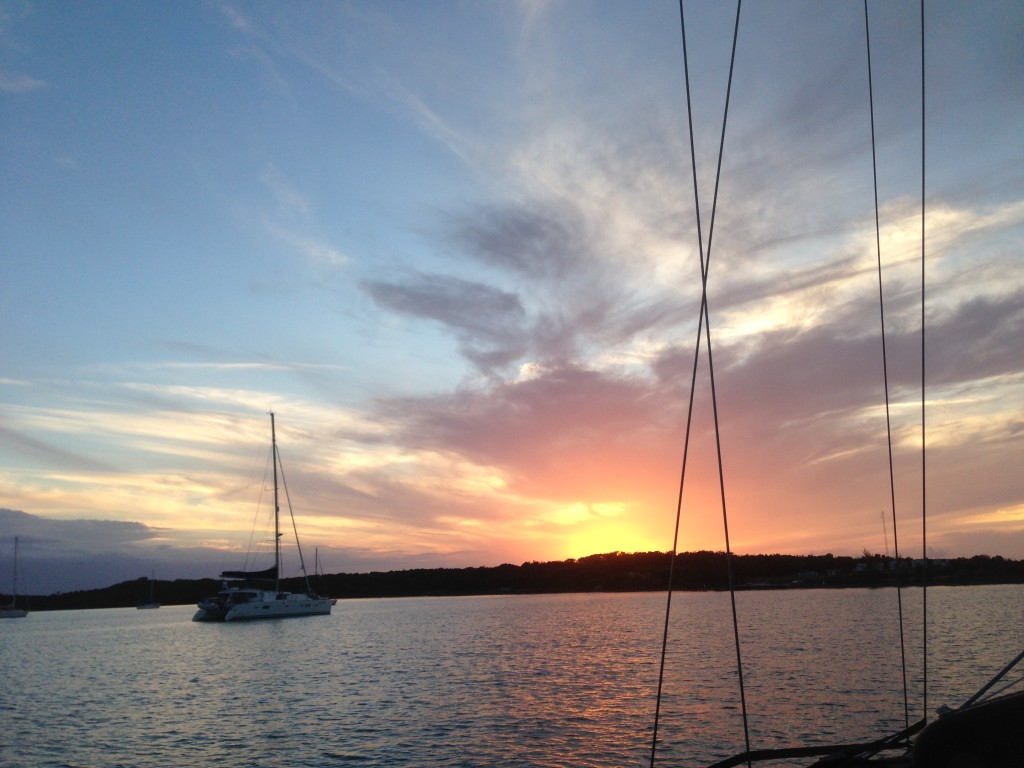 While we were looking at an overview of the islands of the Bahamas, we saw this: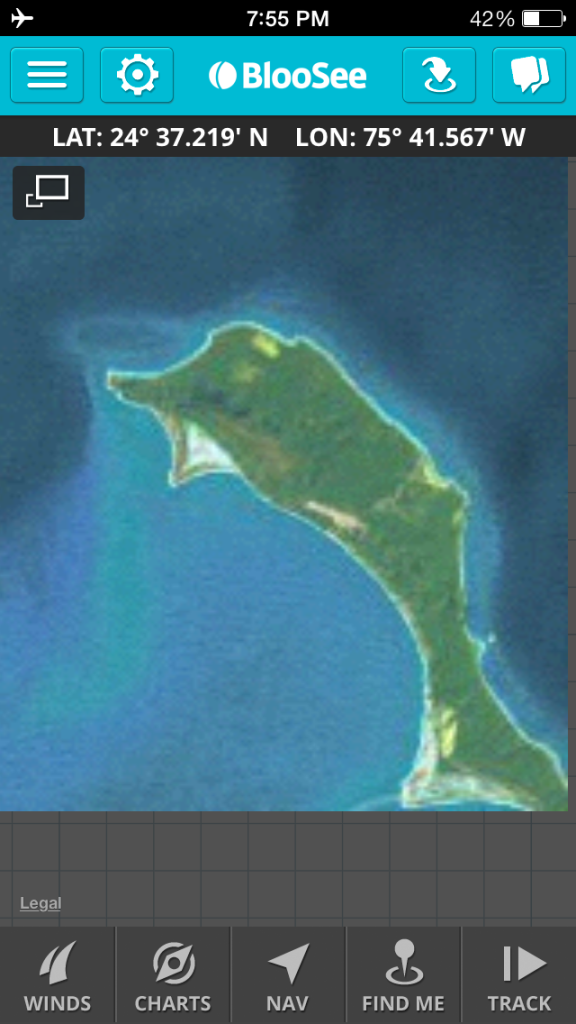 Looks like a dolphin to us!
The next day (Tuesday 2.25) we made the short trip over to Spanish Wells and pulled into Yacht Haven Marina. The docks are a bit rickety and there is a bunch of construction going on but they have water (city), power, wifi and showers. I haven't been spending much time with the wifi here as we're busy with boat projects and cleaning up. It's kind of nice to stay unplugged even when the option is there to reconnect via internet. It's a small town here of around 2000 people. The local accent is predominantly British sounding and almost all the cars are driven from the right side. They drive on the left side of the tiny streets and most of the locals drive golf carts everywhere. There is three or four restaurants here, a grocery store, a couple small markets and some 'take-away' snack-shack type places.  The birds are chirping and there is green grass in their tiny yards. The streets are clean and everyone is very respectful with their trash. Locals are very kind and welcoming here. Very different from the other Bahamian places we've visited so far.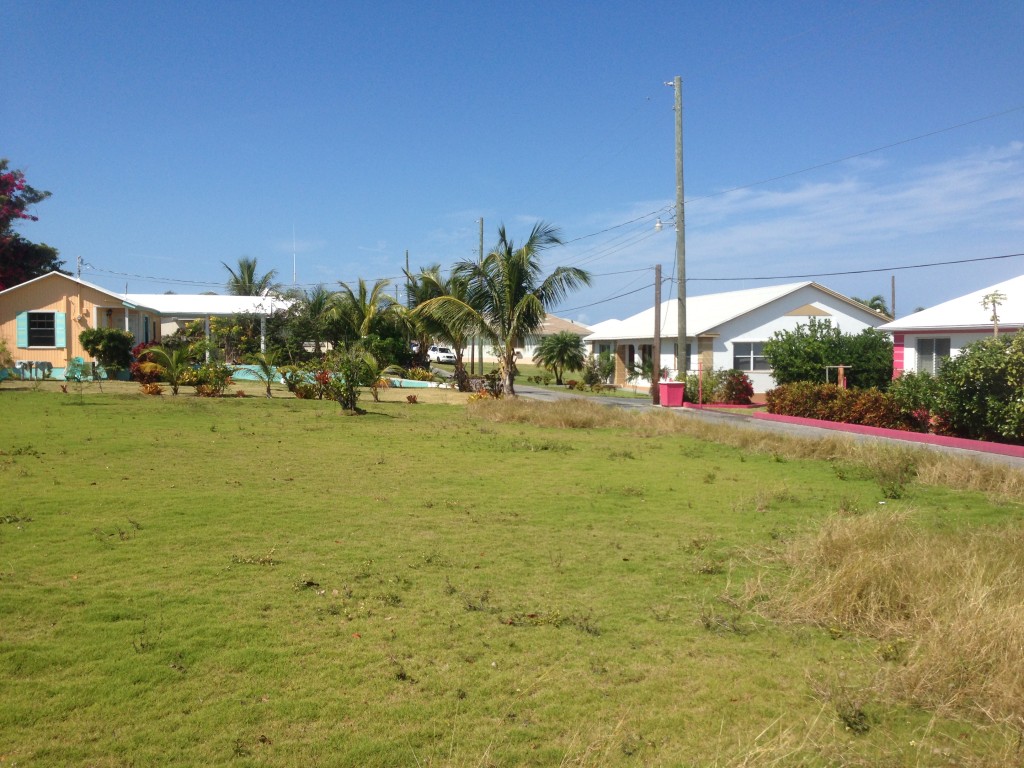 Coconuts in almost every front yard!!!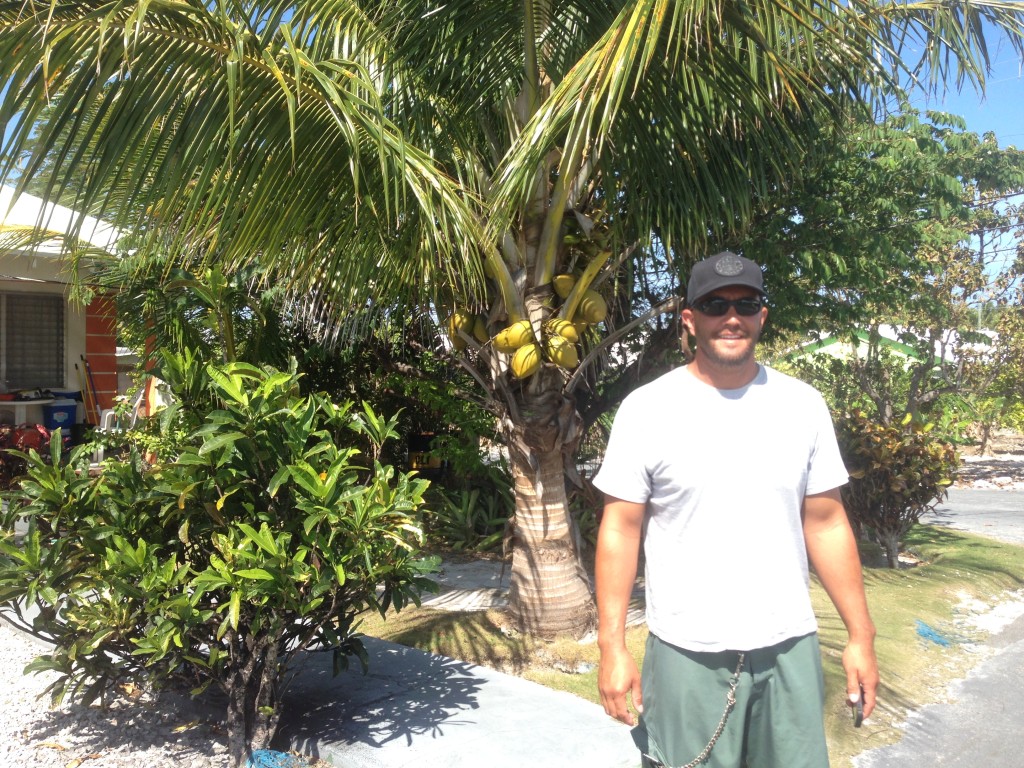 Here's the view as you walk just a few blocks to the other side of the island approaching the beach: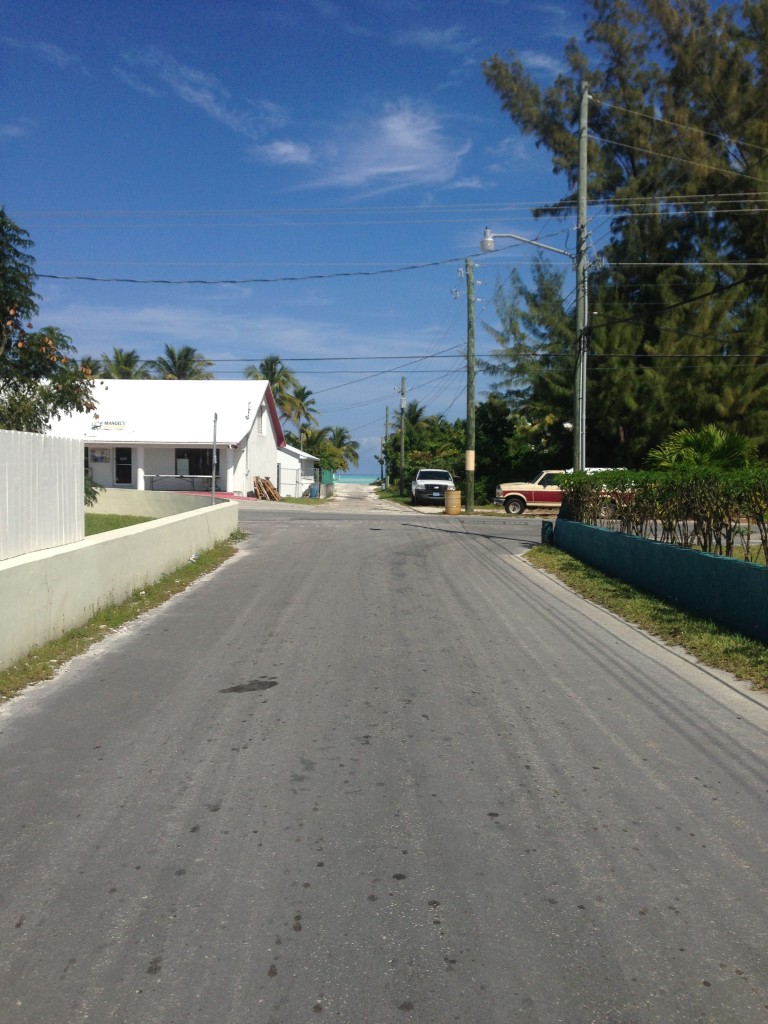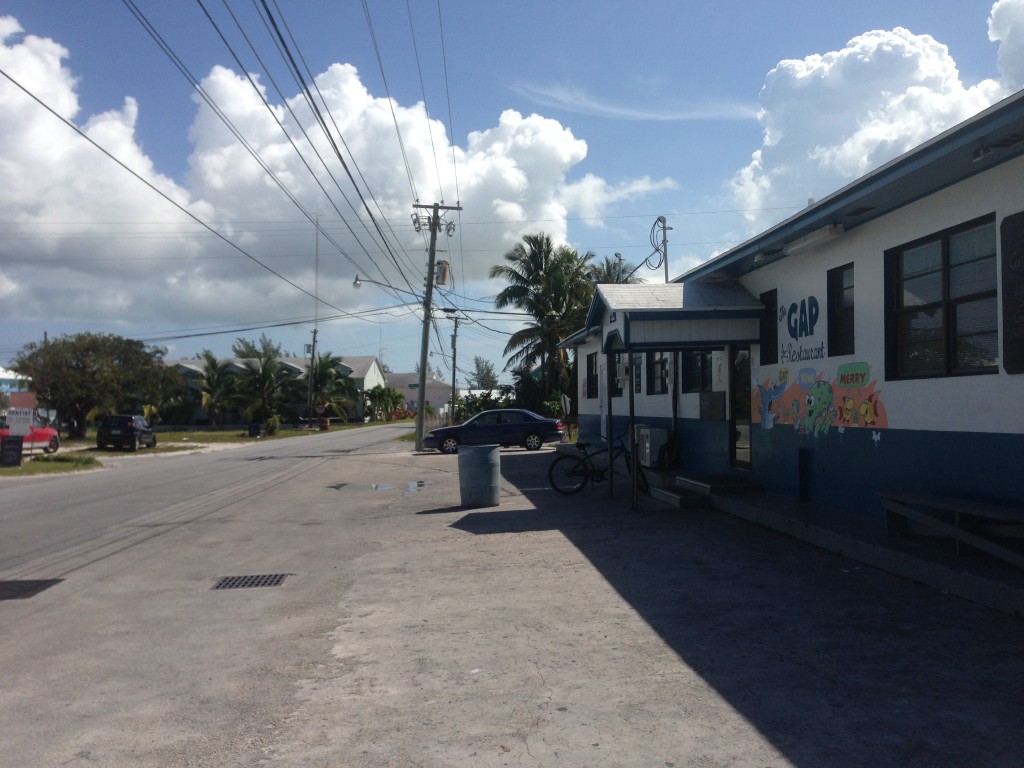 They say Eleuthera is where you can find pink sand beaches.  They really are pink here! No filters on these photos…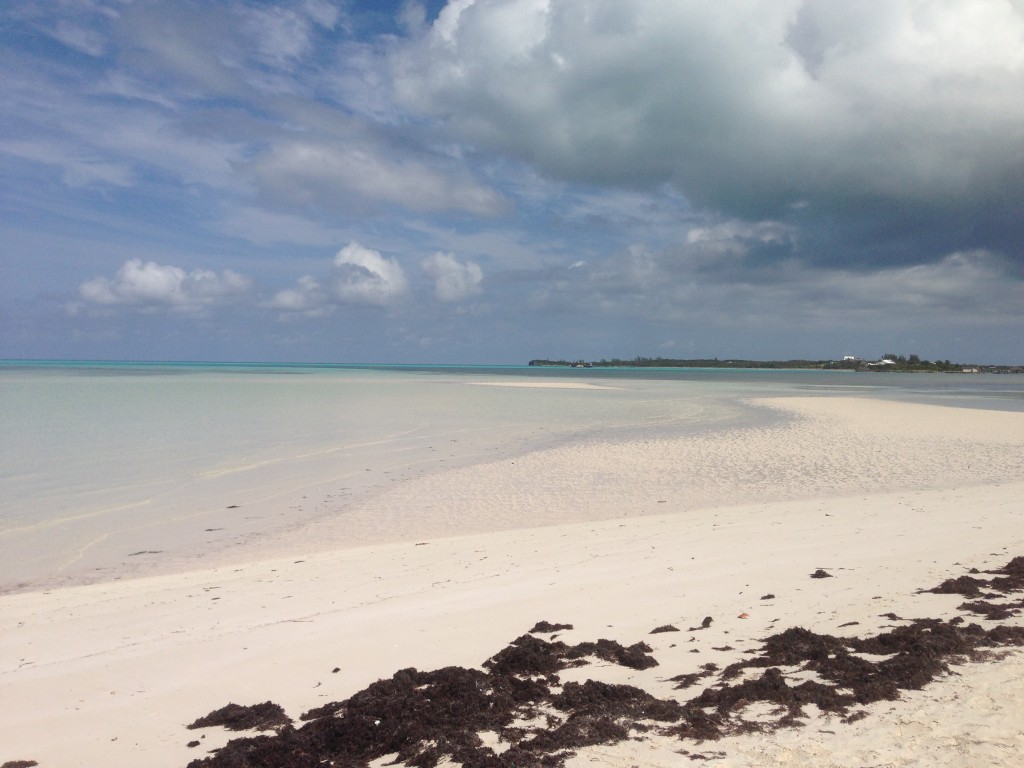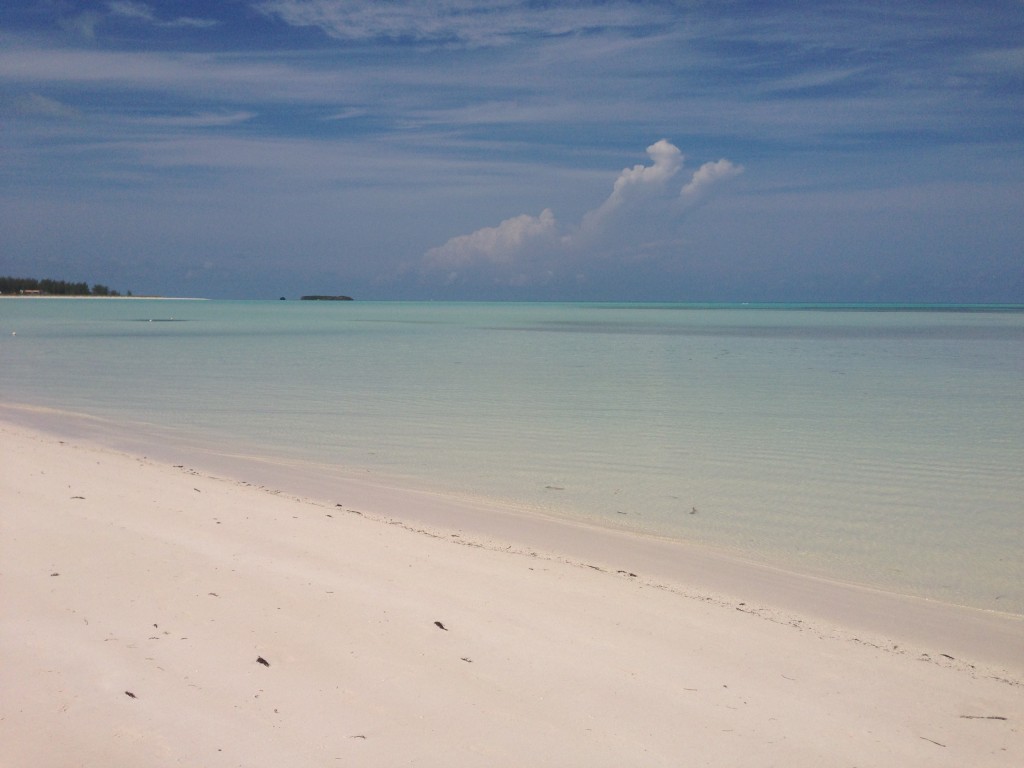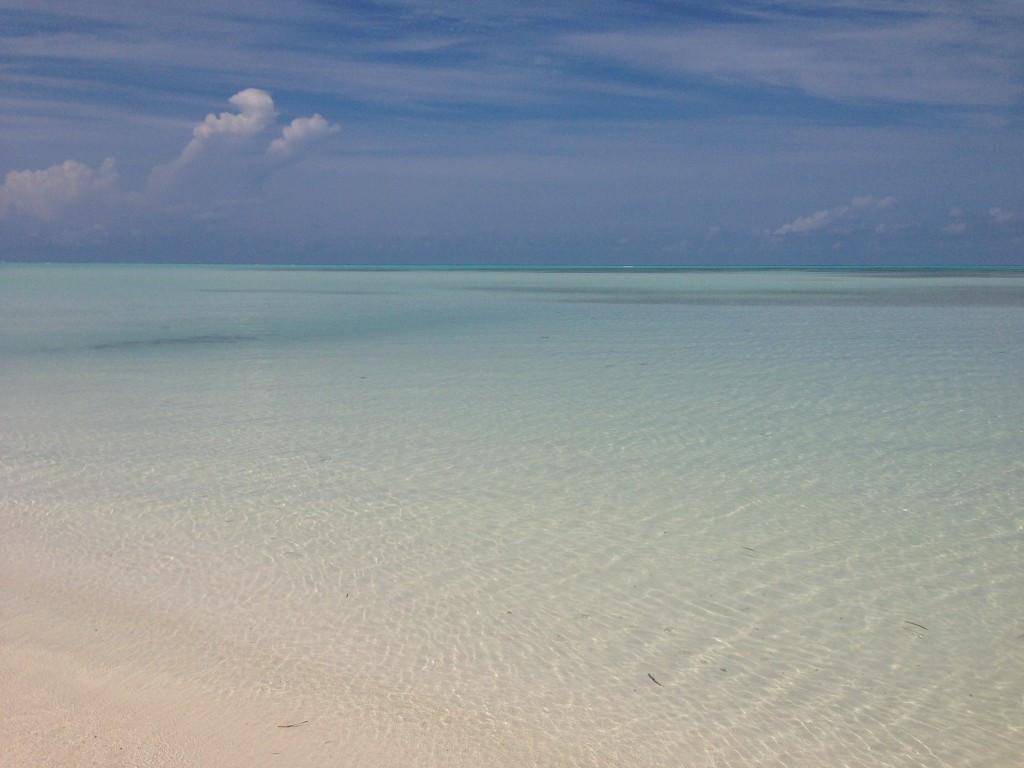 We think this is another deep blue hole of some sort. It's marked off with buoys.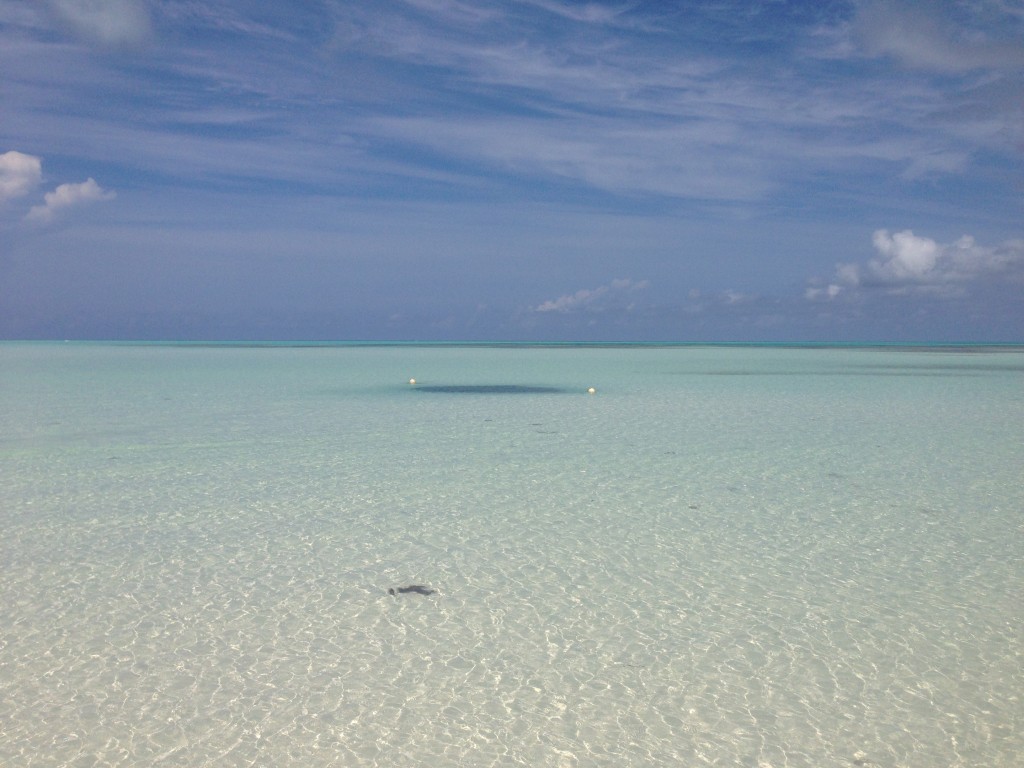 What a nice way to carry groceries back home!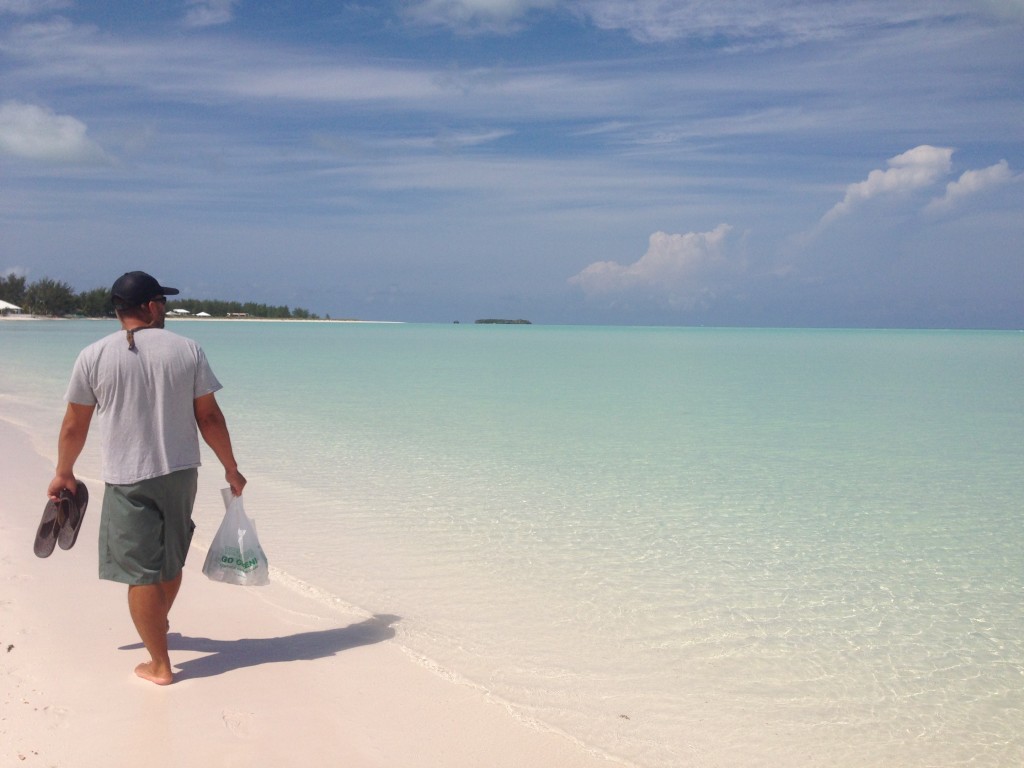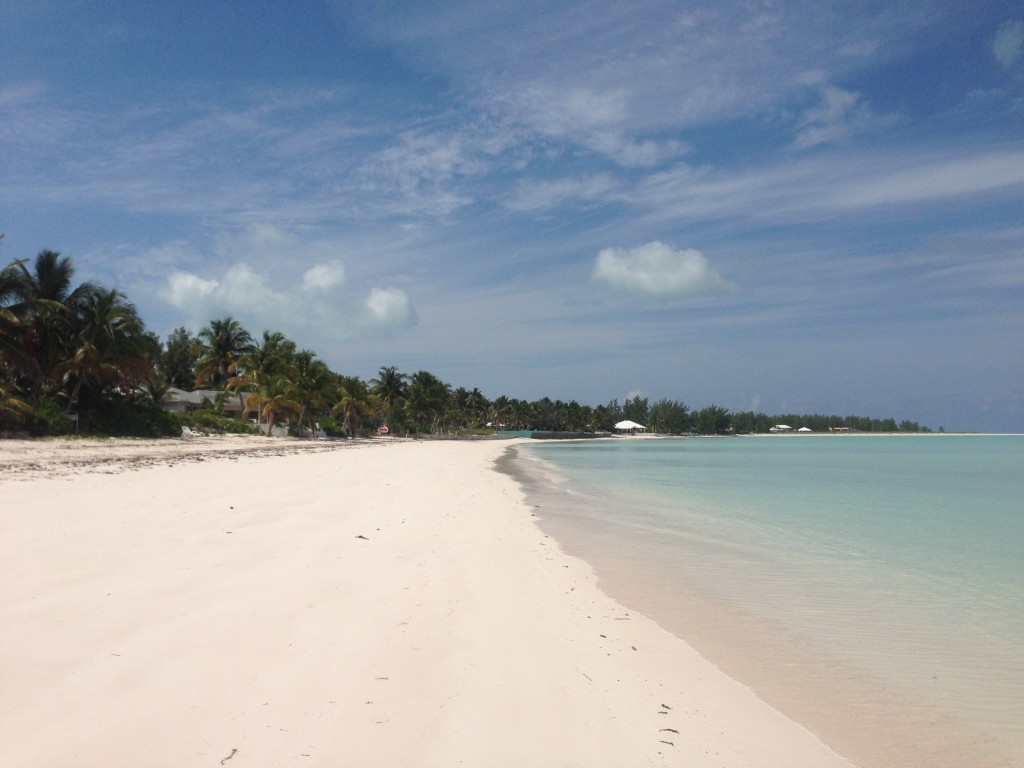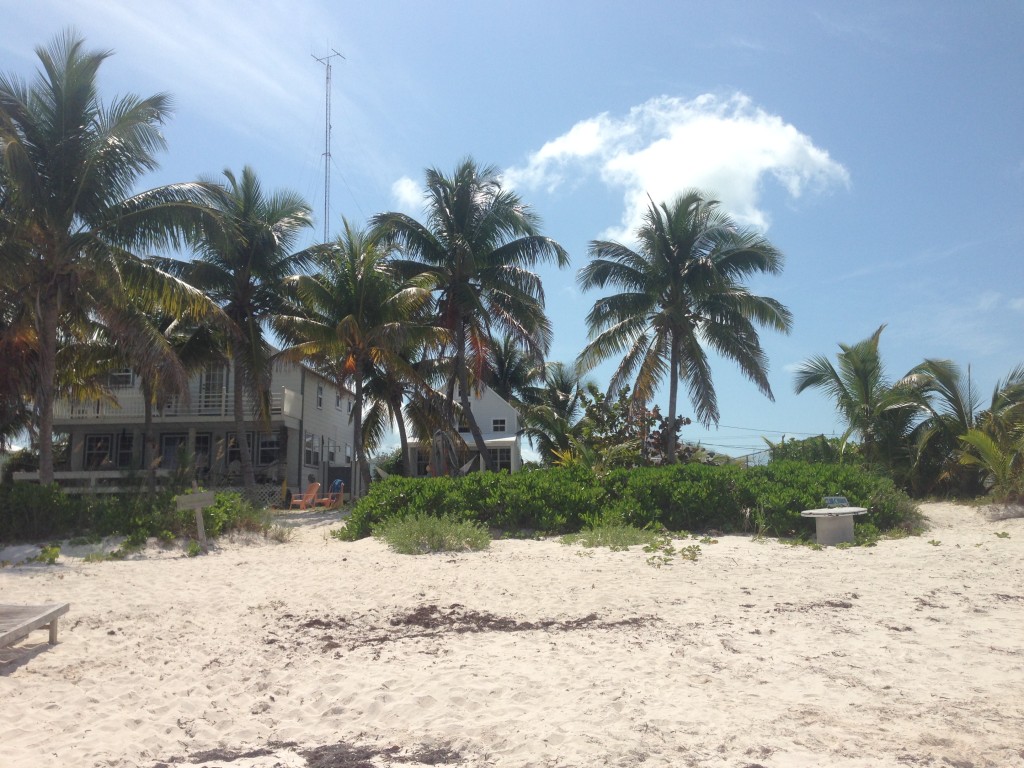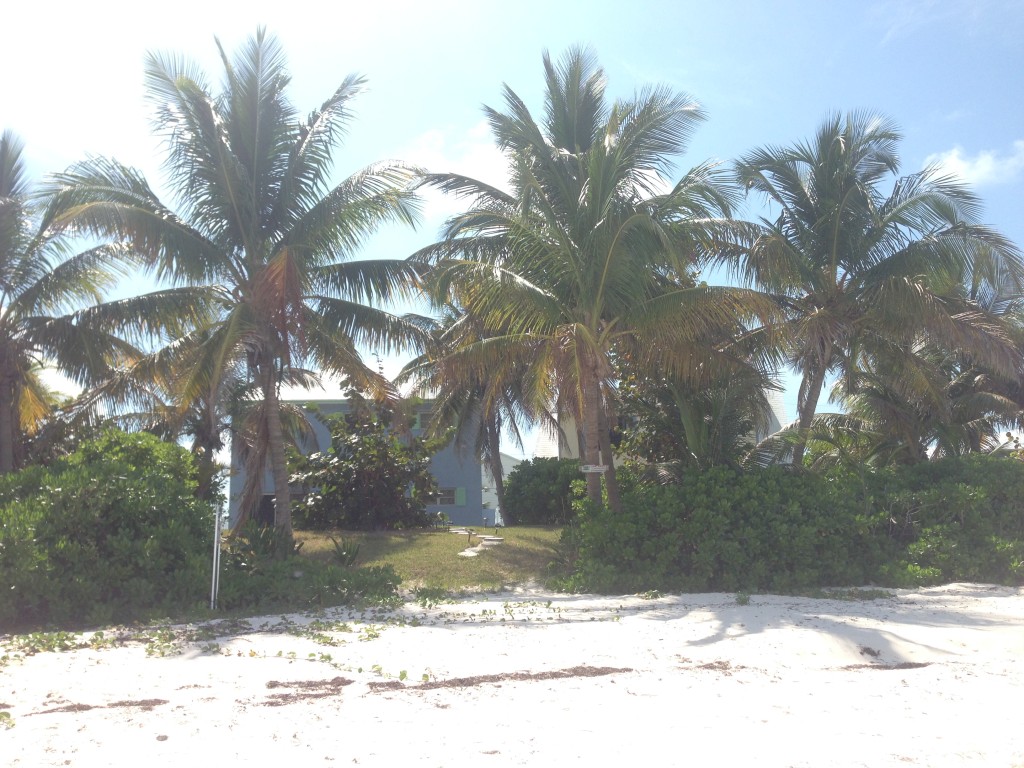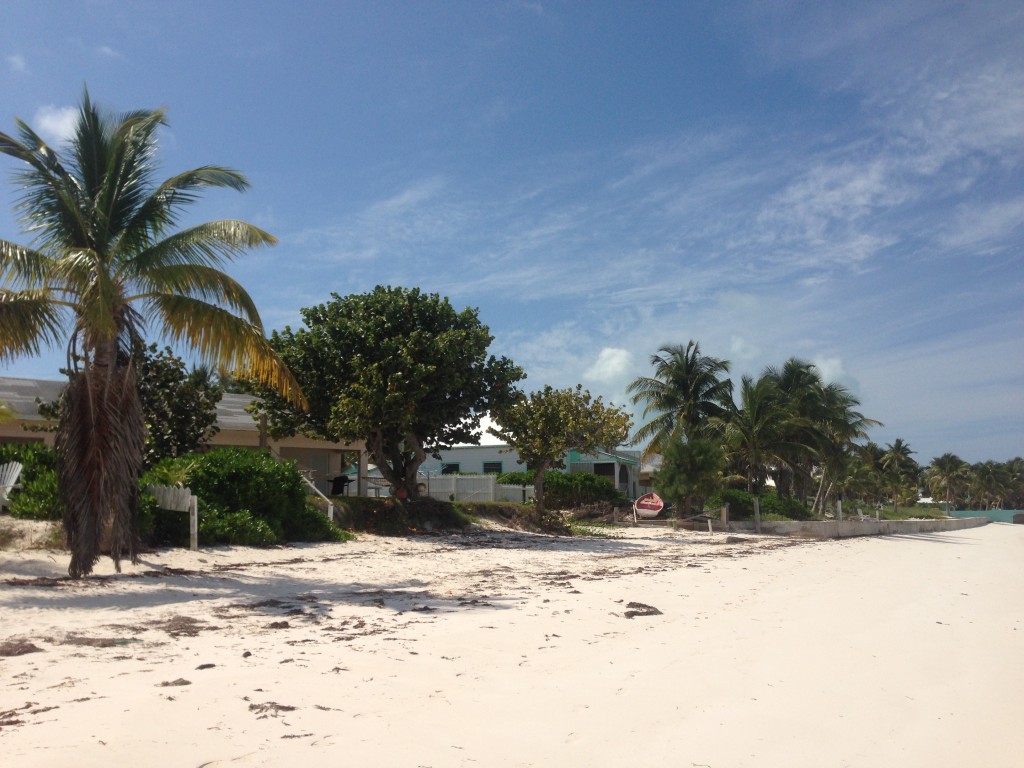 My new pink sand beach background photo on my phone…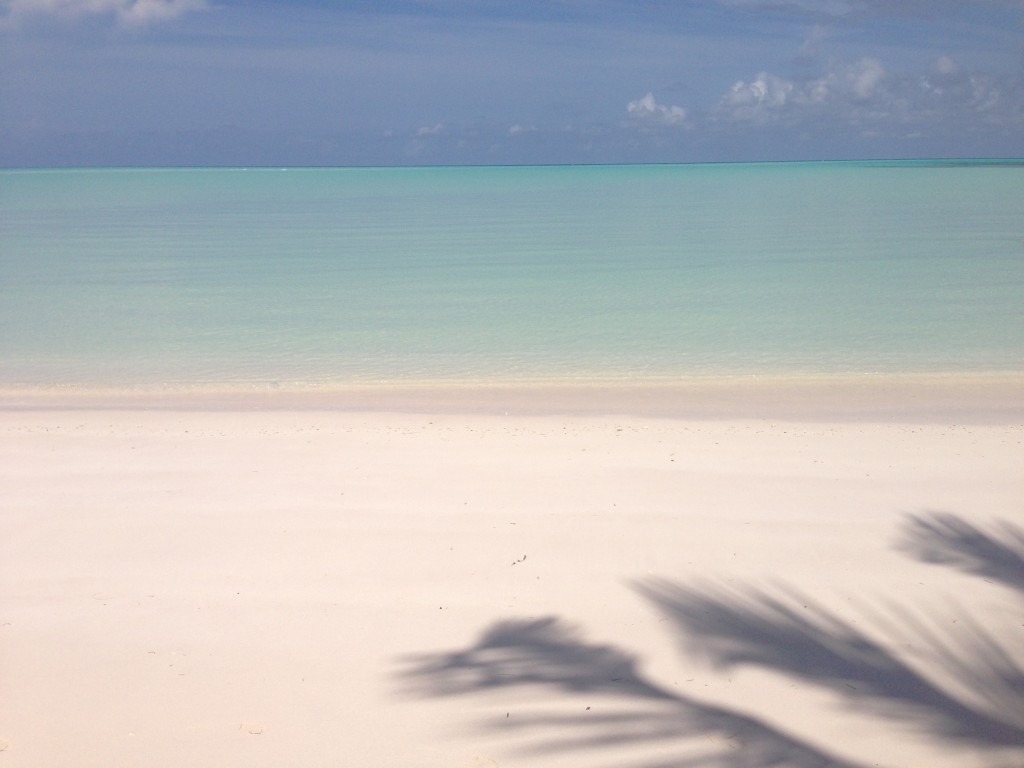 Simply Paradise <3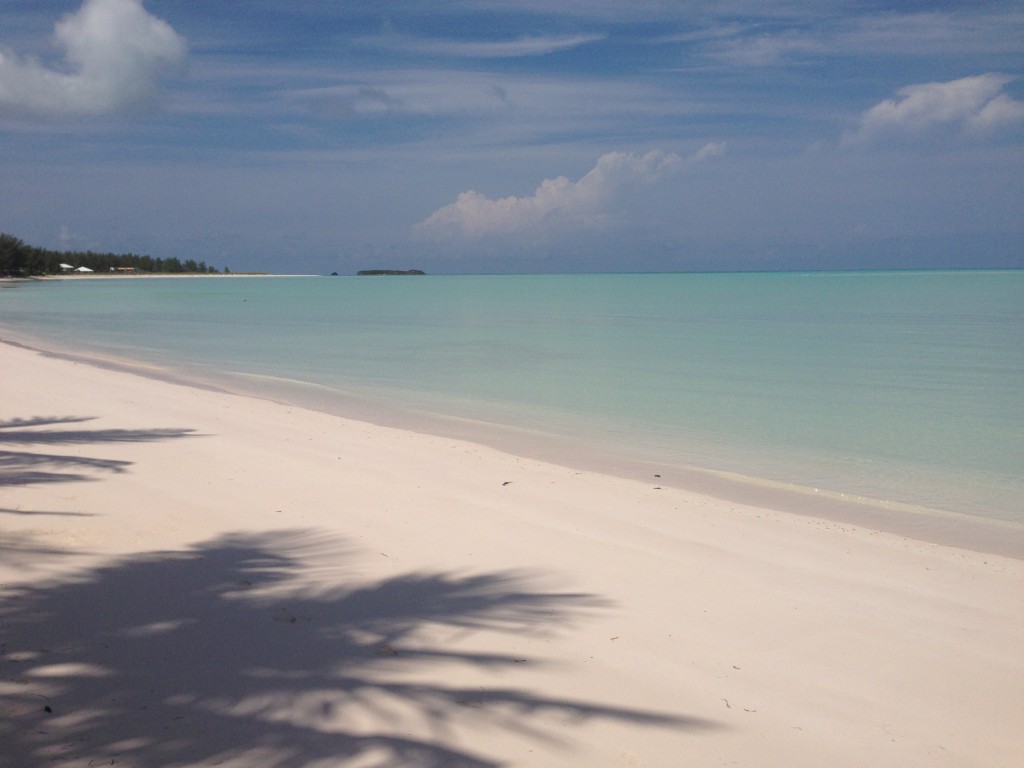 House on the beach in the Bahamas? Yes please!!!! How cute is this place? Its actually for rent as a vacation home for a couple hundred a night.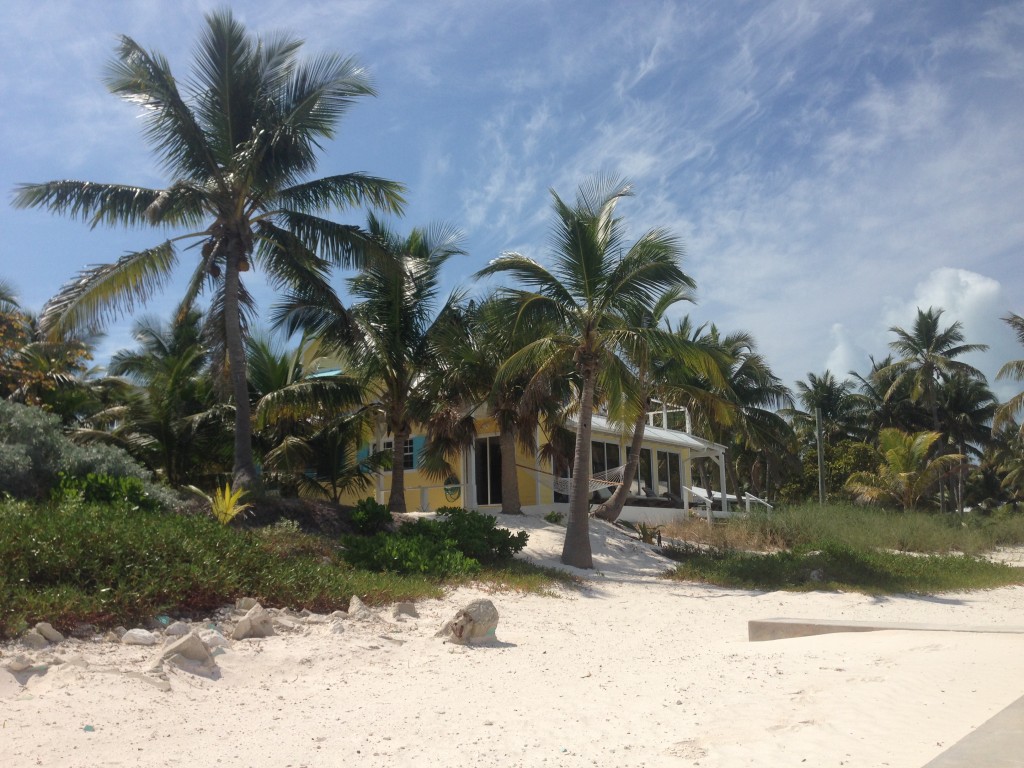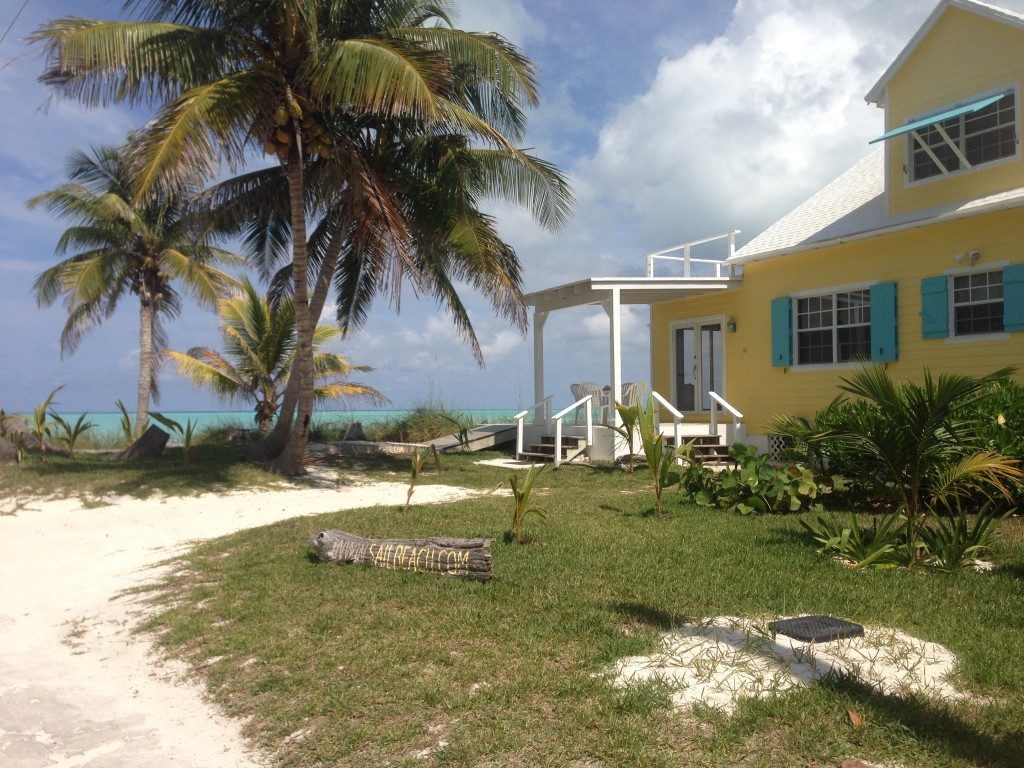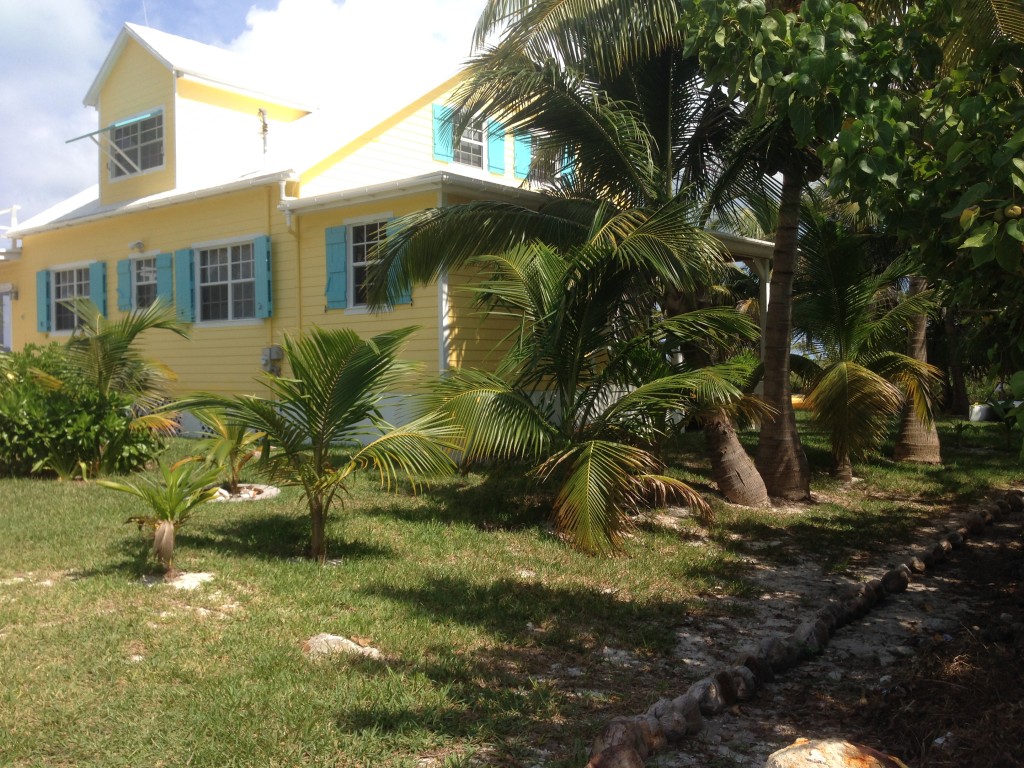 There was a cannon ball sitting in the yard of this beach house. Lots of history here…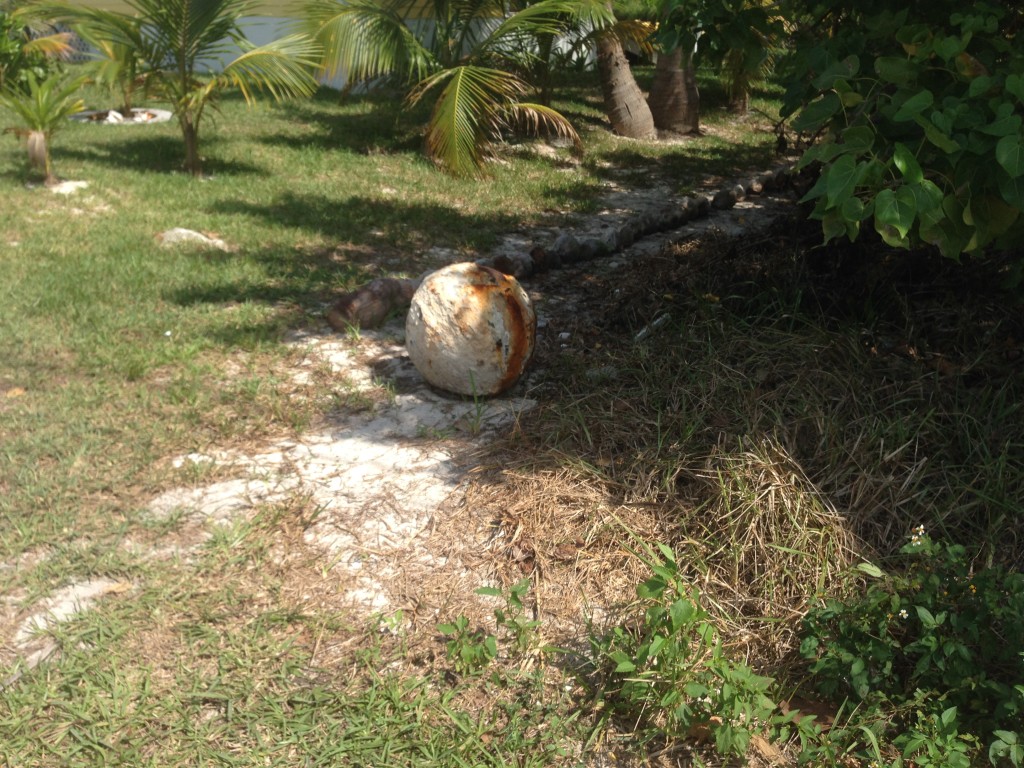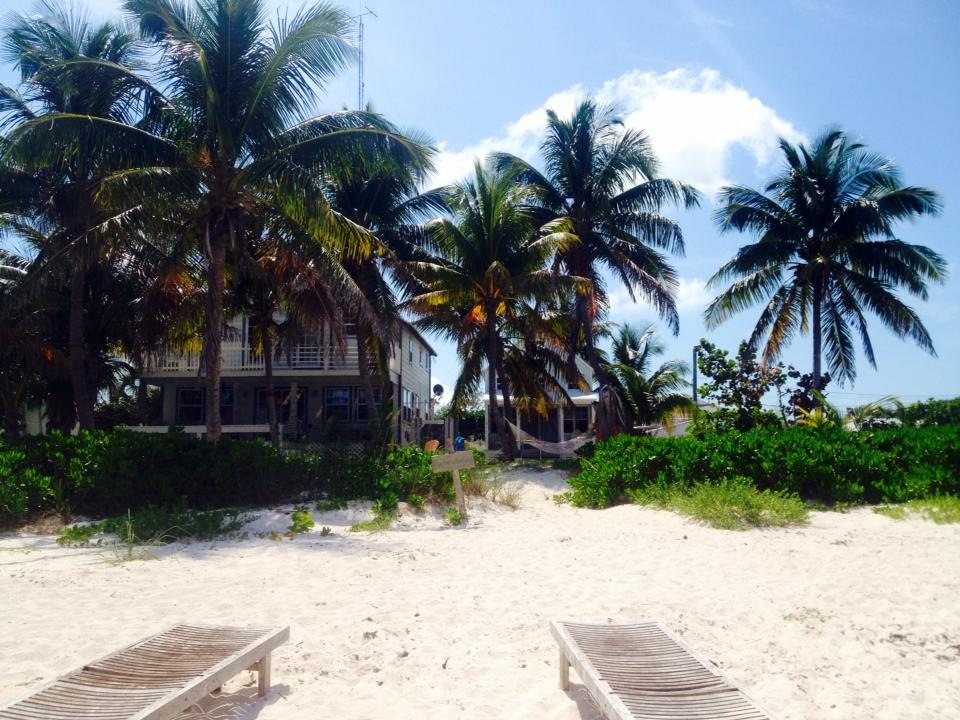 Can you see the bananas? …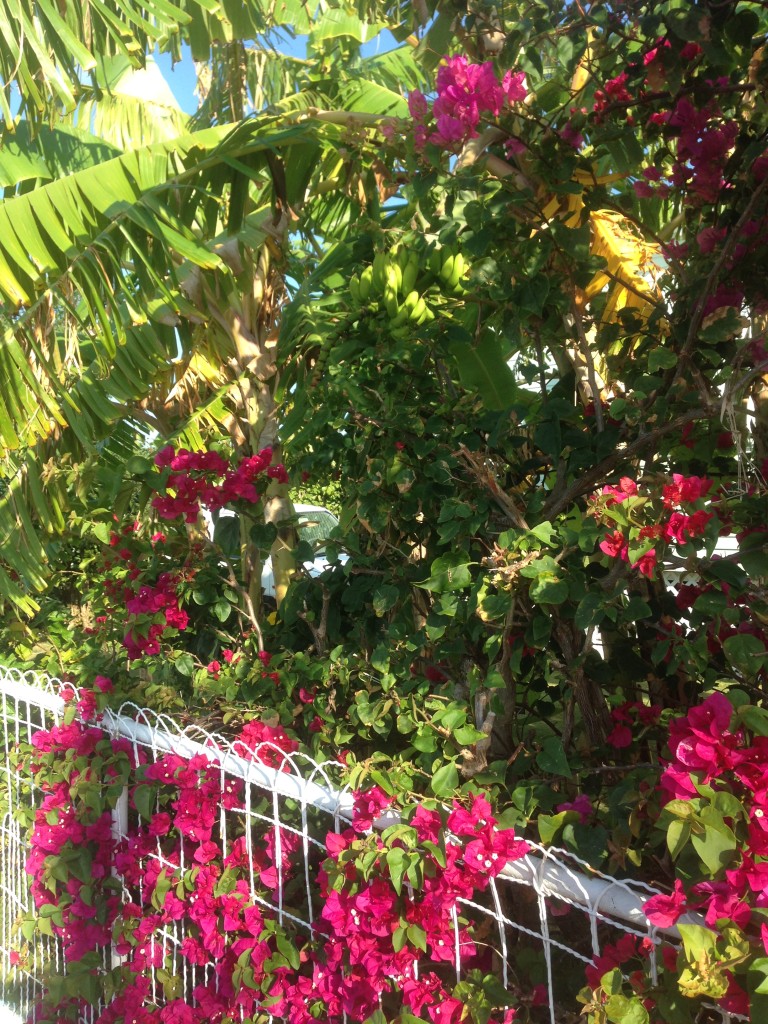 Wednesday night (2.26.14) was Josh and Leah's last evening with us before heading back home to San Diego. We all went out to dinner at The Shipyard restaurant. Fantastic meal and even better ambiance.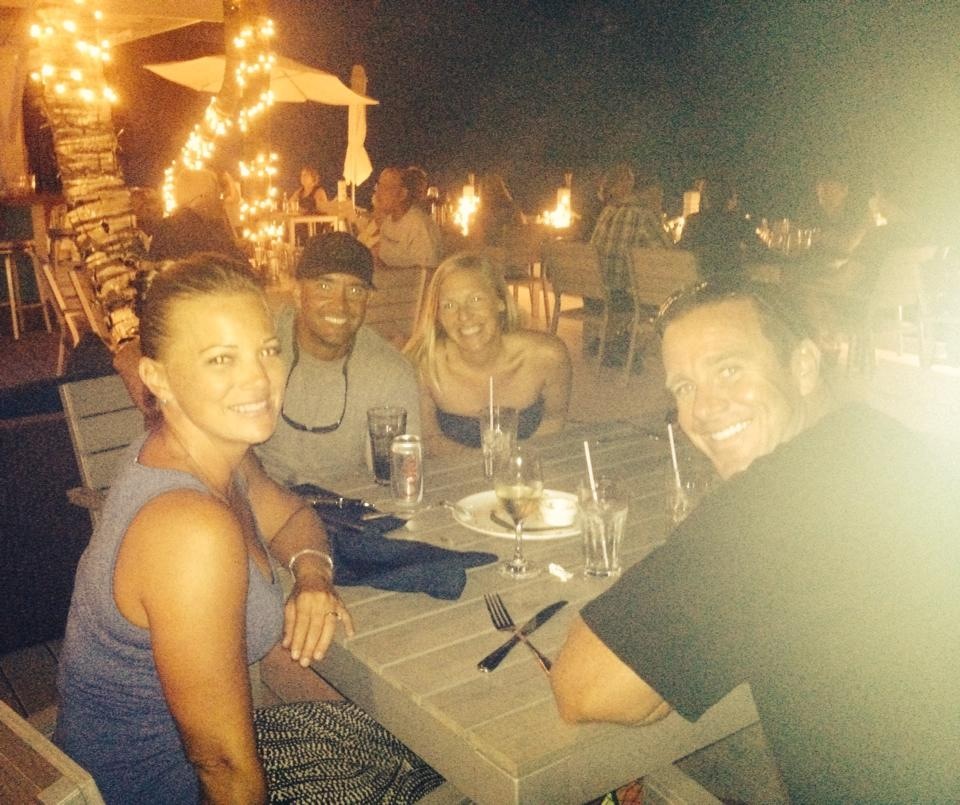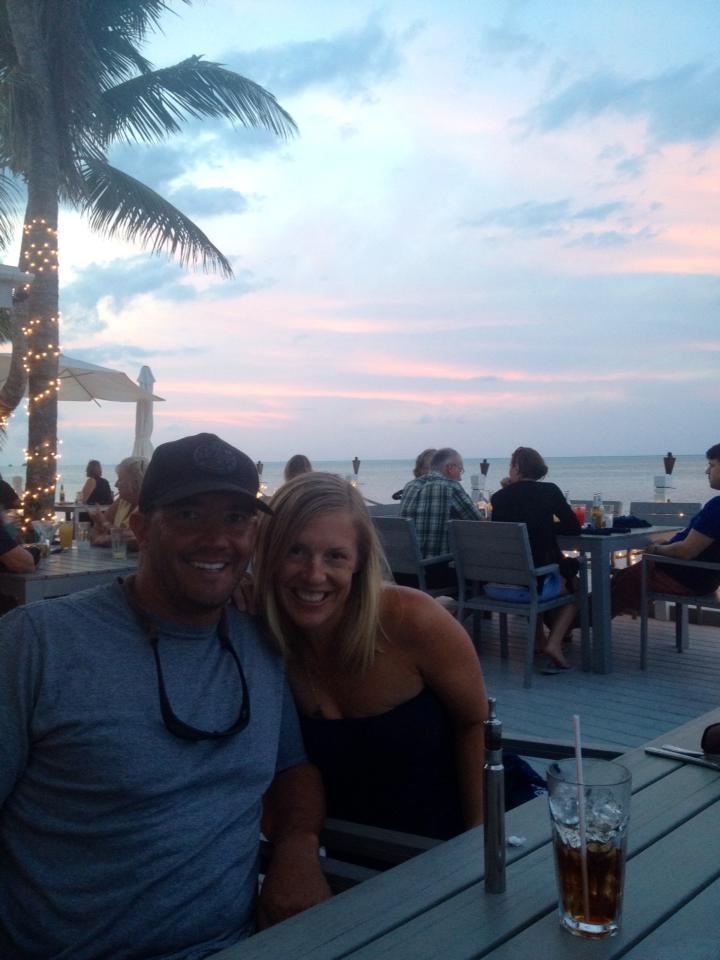 We're sad to see them go. It was nice having some extra hands on deck as well as great company exploring the Bahamas. We hope they found an appreciation and understanding of the blood, sweat and tears it takes to live the cruising lifestyle that we've chosen. Now Josh and Leah have a glimpse of what our new life will be like as we take our floating home with us to some of the most beautiful places on Earth!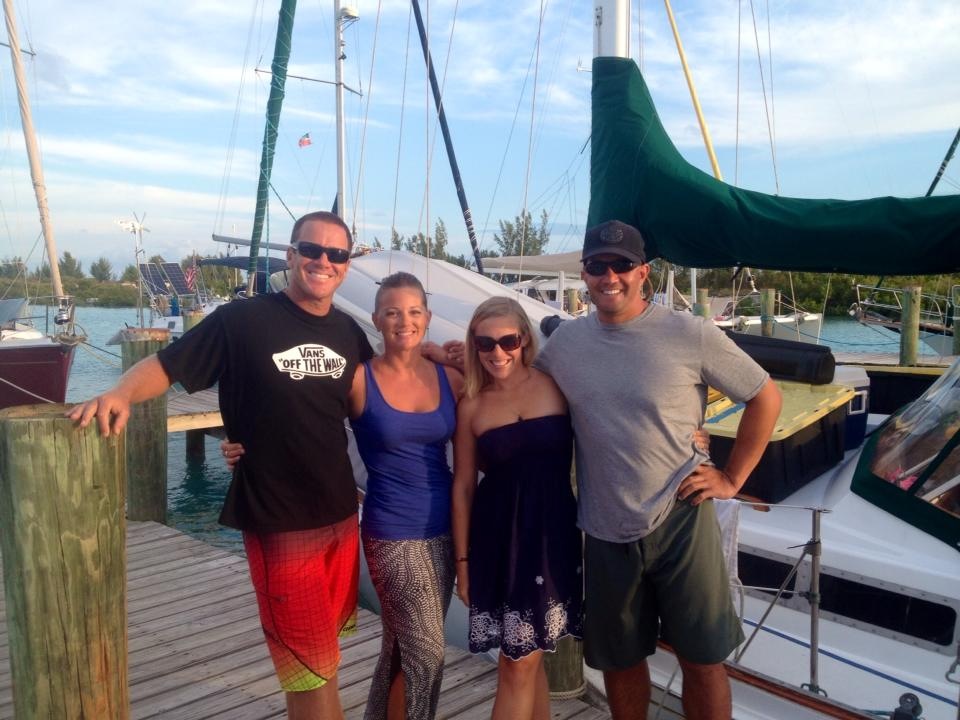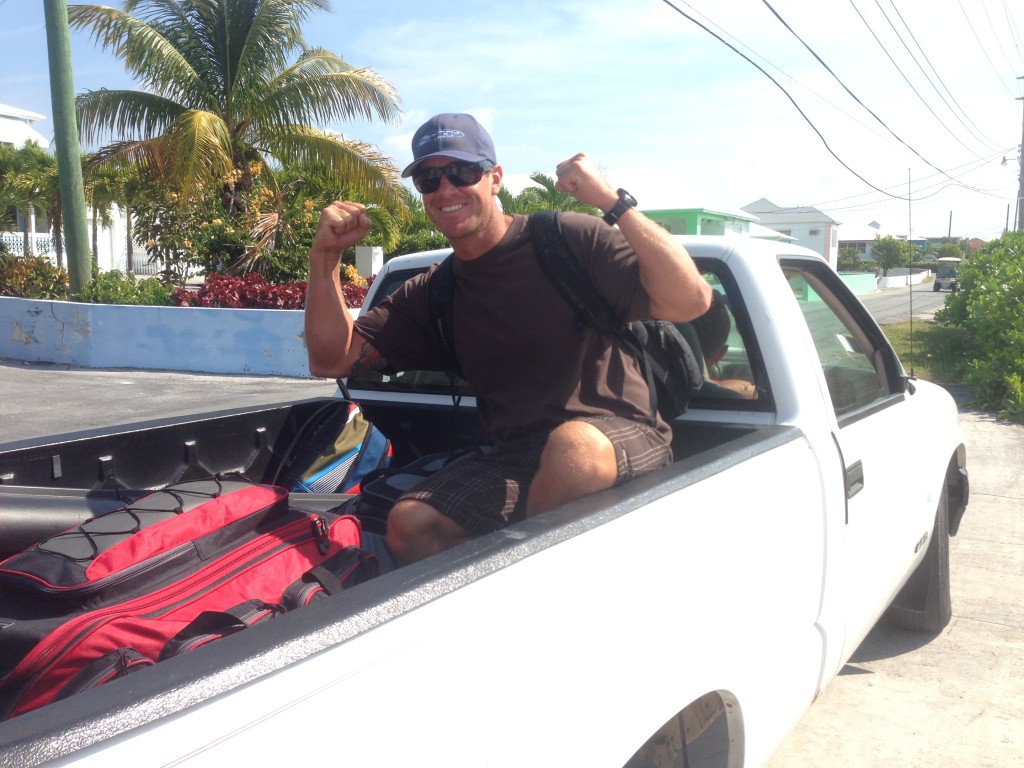 This is only the beginning for us. We've been cruising since February 2nd, just a short month ago, and there are still so many adventures ahead. Please be sure to follow along and let us know when your travel plans will put you Where The Coconuts Grow!!
Leave a comment with thoughts or questions… we love to hear from you!!